Reading Time:
5
minutes
Access to information, readily available services, and omnichannel marketing are key drivers of business growth. This is especially the case as the remote work revolution marches on; organisations need to ensure their systems are efficient, cost-effective and secure. Oftentimes, the best solution may be beyond the knowledge of an internal IT employee, signalling the moment to hire a telecommunications consultant.
Considering the significance of communications in the modern business landscape, finding the right consultant is of vital importance. However, traditional telecommunications consulting companies come at a price. Instead, companies of all sizes and remits should look to the freelance market to source the help they need. This is where Outvise can help – but first, we'll outline the competencies and requirements in more detail.
What does a telecommunications consultant do?
A telecommunications consultant is a professional that specialises in the design, installation and running of communications systems for organisations. During the bulk of the 20th century, this was limited to telephone systems. Now, their purview extends to broadband, virtual conferencing tools, VoIP solutions, and the cloud, to name but a few tools and technologies.
A key area of concern for the telecom consultant will be ensuring the on-site systems are optimised. For example, maximising bandwidth is directly related to productivity. Therefore, making sure that the organisation has reliable connectivity will be a priority. In the European market especially, this may mean drafting in a fibre specialist to review the business's fibre connectivity options.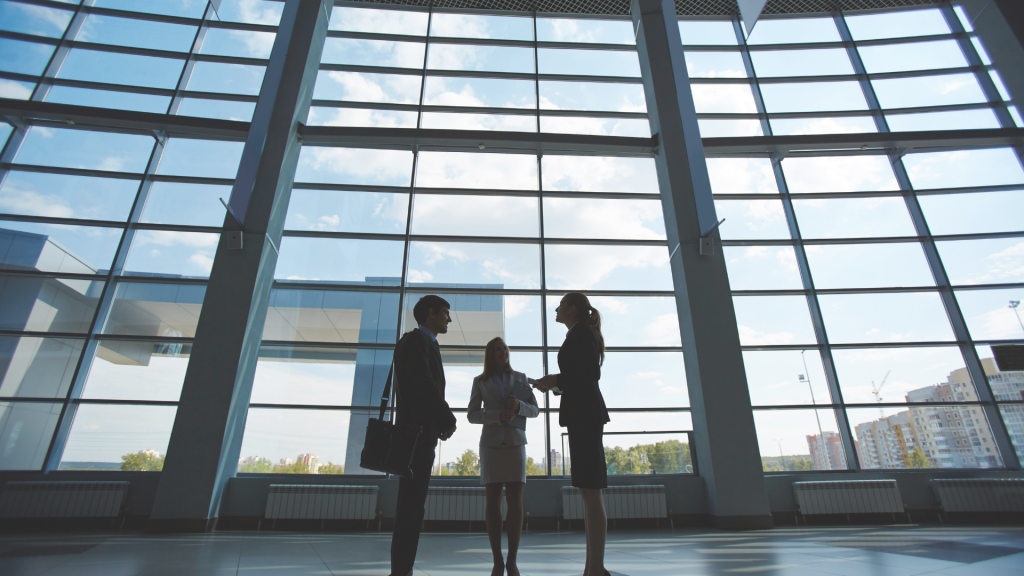 Ensuring said connection is secure will also be at the top of the agenda. This is even more so the case as off-site workers become more commonplace. Businesses need to make sure sensitive information is protected or risk serious losses, relating to both reputation and capital. A telecom business consultant will be able to advise as to the necessary security protocols. This should comprise several strata of security services, including backup, firewalls, network protection, anti-virus software, and physical safeguards.
The implementation of cloud services will be another asset to on-site and remote workers alike. These tools provide easy access to files, services, and resources. The consultant will be able to advise as to whether the business is better off using public, private, or hybrid cloud services. This will depend on the company's security and scaling requirements.
Embracing these technologies and tools is essential to business growth. Some of the world's biggest players have turned to telecommunications consultants to ensure they stayed ahead of the curve. Now, as the freelance market makes these services more accessible to SMEs, businesses of all sizes should explore their options.
Where to find telecom consultants
Thankfully, with the freelancing revolution has come a revolution in talent sourcing. Online talent platforms like Outvise are radically streamlining recruitment processes, and with a specialist focus on telecoms, there's never been a more direct line to telecom consultants globally.
Creating a request for a consultant is easy. You can find a freelancer with skills specific to your sector or region in just five steps. You can sign up for a client account either by clicking "Hire Freelancers" or Log in and Sign up from the drop-down menu on the top right-hand corner of our homepage, or sign up during the request process. It only takes a matter of minutes.
These options will take you to the sign-up page, where all you need to do is provide your name, email, and phone number and your account will be created. You'll have to verify your email address, so make sure you check your spam folder.
Once you've signed up, you'll be automatically taken to your dashboard. This is where you can manage your projects and pool of freelancers, should you continue to work with more Outvise experts beyond this initial project. To hire your first freelancer, click Start here at the top of the dashboard home page. The wizard will open, and you'll see the first stage of making your request.
Step 1: What type of freelance are you looking for?
Select the type of profile you're looking for from a choice of six major groups. If you're looking for a telecommunications consultant, click Business Consultants.
Step 2: Provide basic info on the role
Select the exact profile you're looking for. For telecom consulting services, go with 'Other' and specify the role in more detail below. You can select the languages they need to be able to speak and cut and paste the job description in the field below.
Step 3: Select 2 to 6 critical skills for the role
This step is self-explanatory. From the skills listed, choose the ones that are most relevant to your project. You can also add some extra keywords of your own.
Step 4: Define the assignment
Next, define the duration, location, and budget for the project. If the daily rate is yet to be decided, you can select "To be determined".
Step 5: Add key questions
Finally, you can add any specific questions regarding the role. These questions can be open or multiple choice. Alternatively, you can discuss these questions with an account manager later.
And that's it. Outvise's AI-powered talent search engine will match you with the most relevant profiles instantly, while a human account manager delves deeper into our catalogue of talent. Usually, we can find you a telecommunications consultant in your area within your budget in as little as 48 hours.
What skills are needed for telecommunication?
When reviewing your list of candidates, it's useful to keep in mind some key competencies if you're not familiar with the role. Of course, a telecommunications consultant should have practical experience with telecom systems, including computer networks, fibre, on-site controls, modems, and so forth. Other capabilities or expertise you might want to look out for include:
Working knowledge of telecoms equipment, including rack layouts, floor plans, and data centre projects, as well as the ability to provide hands-on technical support.
Experience with network infrastructure technologies (e.g. Cisco).
The ability to learn and effectively utilise new design software programs.
Experience with virtualisation, virtual computer hardware platforms, storage devices, and computer network resources.
Experience planning and knowledge of ArcGIS or QGIS
Familiarity with databases.
Project management and problem-solving skills.
These are but a few ideas for things to look for when you're selecting a candidate. Your account manager will be able to advise you as to other competencies that might improve the outcome or streamline the process.
Turn to Outvise to find the right consultant for your project
A telecommunications consultant is just one of the profiles that you can source on Outvise's 35,000+ strong network of certified professionals. If you're a business looking to upgrade their systems, or indeed if you're a telecoms provider yourself looking for specific expertise, look no further than Outvise. As we specialise in telecoms, the industry's most outstanding freelance talent is on our network.
Browse more profiles, plus some useful case studies, below:
Alternatively, contact one of our recruitment experts. They'll be happy to discuss your project and its specific requirements.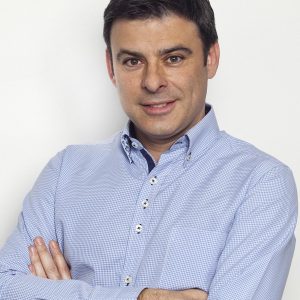 Experienced advisor and entrepreneur working to disrupt the way talent is sourced and acquired. I strive to innovate and to bring better and more effective ways of engaging with the TMD Talent worldwide. At Outvise we enable experts and companies to navigate through the ocean of liquid talent, connecting it directly to whomever needs it, wherever the need is.