Reading Time:
6
minutes
Sourcing the right talent, in the right place, at the right time has become crucial to success in today's business landscape. In the context of a constantly evolving technological environment, demographic changes, and an unpredictable economy, companies need to adapt – not least as the COVID-19 pandemic wears on. In light of these conditions, the key question the corporate world has to ask is: what is the future of work and what can we expect of 2022 trends?
Leading companies are already rethinking their entire approach to sourcing talent. Namely, they're embracing freelancing. The benefits of freelancing are opening up their workforce model to more flexible, blended approaches, where they can contract highly specialised talent as and when. The key tool is online talent platforms (like Outvise) that can connect companies with these hard-to-find specialists.
These early starters have learned from pilot projects and are now moving towards a strategic approach to talent sourcing. This "on-demand" workforce has the potential to transform business models. Organisations that embraced the phenomenon are already reaping the rewards; here, we run down the seven key benefits of hiring a freelancer as part of a high-level talent strategy.   
Fast cover of the talent gap 
Even before the events of 2020, companies were dealing with rapid and significant changes. Increased automation and digitization were changing workforce requirements and elevating competitive pressures. In light of this paradigm shift, companies were already compelled to consider the future of work. In order to keep pace, they needed highly skilled, digitally savvy workers – and fast.
However, traditional recruitment methods were proving sluggish in contrast to the urgency of these imperatives. Early adopters like Amazon, Enel, Royal Dutch Shell, and Unilever turned to digital talent platforms to address this conundrum. Instead of hunting for full-time employees, they began searching for part-time talent outside the company. This fast cover of the talent gap is perhaps the headline benefit, for reasons we'll expand on in the points that follow.
Replace reskilling/upskilling with already high-skilled experts
Of course, a traditional alternative to recruiting new employees would be to upskill existing ones. However, this is equally, if not more time-consuming. As the pressures of digitization bear down, it's another antiquated approach to talent that isn't going to cut it. In contrast, highly skilled freelancers enter the organisation ready-made and ready to work.
That said, this isn't to suggest that the incorporation of freelancers leaves existing employees in the dust. The deployment of freelancers enables companies to mine their expertise to enhance their full-time employees' knowledge. This also enables companies to identify existing internal skills that were under wraps and help employees reach their full potential. Later down the line, businesses can begin to leverage these newfound capabilities.
Quick onboarding
When it comes to the employee vs freelancer question, businesses have previously shied away from hiring freelancers due to onboarding and compliance issues. Big corporate behemoths in particular question if an outsider can operate within the company structure, and indeed if the regulatory environment or company policy permits this sort of on-the-fly hiring.
A silver lining of the pandemic's impact on the future of work is that it's allowed HR departments to shake off some of these old prejudices. In 2022 trends will tend towards the new remote working model; the pandemic has made them realise they have to be inherently more flexible – and this means cutting red tape. 
What has emerged is a fresh environment where these talented individuals can be incorporated quickly and seamlessly, leveraging their expertise to make for more agile onboarding. Moreover, if these workers are only present for a single project or specific time period, there's certainly an argument for discarding some of the finer details that might come with onboarding a full-time employee.
The hybrid teams model enriches the company structure
Early adopters have now moved beyond experiments and are refining their strategy. Many now realise that instead of engaging freelancers ad hoc, there are significant benefits of deploying an integrated strategy that combines freelancers and full-time employees. As we've already touched on, these hybrid teams can nurture internal skills, to make existing employees savvier in the long term –
There's also the question of changing demographics and the future of work. Particularly post-pandemic, younger people have different expectations of employment. They want more flexibility, autonomy and purpose, and are more likely to stay in jobs for shorter periods of time. According to research conducted by the Harvard Business Review, a survey of 700 business leaders reported that 40% of respondents strongly agreed that this tendency was having a significant impact on the future of work.
The hybrid model appeals to this increasingly influential demographic of workers. Soon, for the first time ever, we'll live in a world where the over-65s outnumber the young. This, in turn, will precipitate a mass retirement. Therefore, it's essential that companies offer a dynamic working environment to this critically important young talent. In turn, they'll make sure the organisation keeps innovating, enriching the company structure.
Long-term cost savings
Freelance talent allows companies to do more work without increasing their fixed costs. This can manifest via various channels; sometimes it will facilitate experimentation before a company decides whether or not to bring on an employee full time. According to Gartner, 32% of organisations are replacing full-time employees with contingent workforce solutions as a cost-saving measure.
Other times, it means having the flexibility to access different capabilities for different needs. This means that HR budgets are spent in a strategic, informed manner, as opposed to taking on the cost of a salaried employee every time a skills gap presents itself. This leads to more agile innovation and greater savings in the long term.
An interesting case study comes from the aforementioned study published by the Harvard Business Review. When Nestlé wanted to enhance the capabilities of their project development teams in Silicon Valley, they brought in experienced project management support sourced from a digital talent platform. Equally, when they wanted to further digitise customer support activities across multiple channels for an infant nutrition brand, they turned to the platform once more to find skilled machine-learning experts.
In essence, Nestlé was looking for flexibility to gain access to niche expertise. This was achieved without always going through the cumbersome and rigid process of hiring talent either as a full-time employee, or the other equally if not more costly alternative, drafting in an expensive consultancy firm. The result was maximum expertise for minimum cost.
Guaranteed quality
However, the implication that hiring freelancers is a cost-saving measure is not to suggest there's any compromise on quality. Certainly, some HR managers will have horror stories about their ventures into the freelancing market, claiming that it leads to a needle in a haystack situation, or indeed, create the time-consuming and fruitless task of sifting through hundreds, if not thousands, of inappropriate applications from generic message boards.
This is where specialist talent platforms play an essential part in the future of work. These tools, like Outvise, ensure freelancers are fully certified and up-to-standard. By offering a curated selection of experts, these intermediaries guarantee quality, eliminating some of the earlier teething problems associated with a hybrid workforce model.   
A flexible and resilient organisation
We've touched on the pandemic fleetingly, but the time has come to give this transformative moment more attention. During the lockdowns, companies were forced to do business remotely, which necessitated new technology to manage operations and deliver services. That, in turn, has sped up the hybridisation of the workforce to reduce costs or to close urgent skills gaps.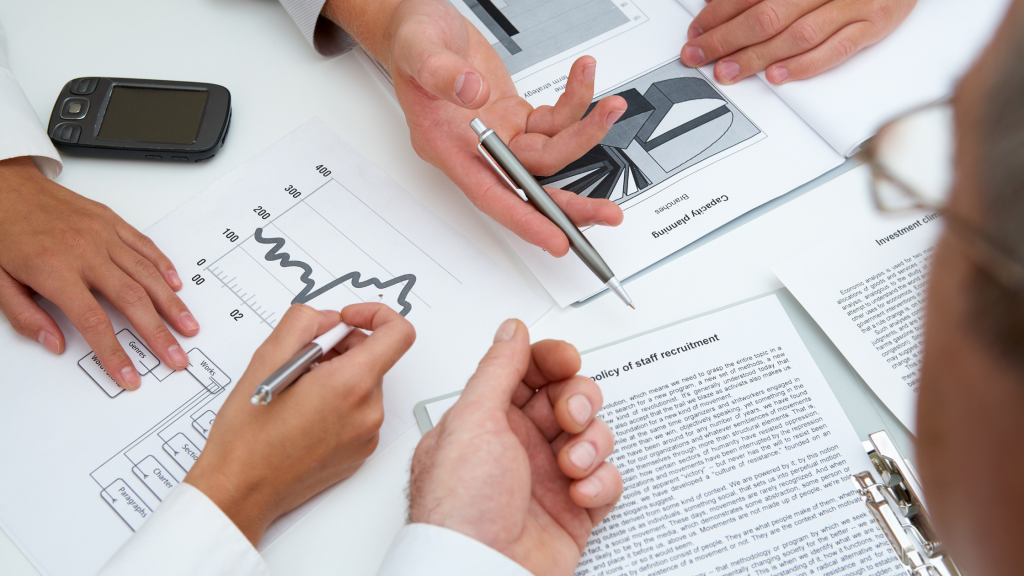 It goes without saying that these events demanded that companies become more resilient and flexible. The positive outcome of a bad situation is that the response has left them better prepared for crises of a similar nature. As they adopt more flexible working models, these organisations become more agile and resilient, and au fait with remote work management.
Moreover, the talent pool is reflecting these shifts. This move to remote working has encouraged many to discover the pros of freelancing. According to a study by Reshaping Work in collaboration with the Boston Consulting Group and Roland Berger, of the 13 million of individuals working in digital in Europe, a quarter work freelance
If a company is already literate in the freelance market, they can move fast to leverage this expanding on-demand workforce, should the environment compel us to do so once more.
Outvise is the future of work
In the future, gaining the competitive edge will hinge on having access to world-class talent on-demand. This will require the development of new skills in human resources and project management, moving away from antiquated hiring practices into the digital era. Digital talent platforms are making it possible for companies to mould their workforce in response to these evolving market needs and keep pace with the trends that will define the labour market or similar
On-demand, highly skilled workers allow companies to tap into external skills and broaden internal capabilities – which, in turn, rapidly improve the organisation's ability to operate efficiently and effectively. Subsequently, COVID-19 has accelerated a number of latent trends that were gradually shaping the future of work, and now, they're coming to the fore.
Outvise is a specialised digital and TMT talent platform that connects companies with this sought-after freelance expertise. With thousands of fully verified, highly experienced experts in fields from machine learning to project management, Outvise facilitates companies on their journey to an agile, on-demand workforce model. This is increasingly defining the future of work – and it's early adopters that get ahead. Explore the platform now. 

Seasoned marketing professional with 13 years of international experience working in hospitality, financial, technology, retail industries and consumer brands.
FTTH Council Europe Women in Fibre Committee Member.