Reading Time:
5
minutes
When it comes to recruitment, the stakes are higher than ever. Over the past ten years, hiring top talent has become a crucial aspect of strategy and R&D. According to a study published this year, 6,000 executives agreed that smart, technologically literate personnel will be the most important corporate resource over the coming decades. But finding this talent is no mean feat – and that's why many are looking to hire freelancers.
This is especially the case as emerging technologies like AI, robotic process automation and machine learning are essential to gaining a competitive edge. Sourcing these niche professionals can be a challenge akin to finding a needle in a haystack, especially as projects become more complex and competition for the best experts reaches a fever pitch.
This, naturally, is transforming recruitment. Outvise is at the vanguard of the new approaches to human resources, helping digital and TMT companies hire freelancers. Mirroring the evolving business environment, our bespoke AI algorithm matches experts with clients in 48 hours or less.
That said, there's still faces behind the tech – and here, our recruitment dream team shares their experiences sourcing talent in this new fast-paced environment.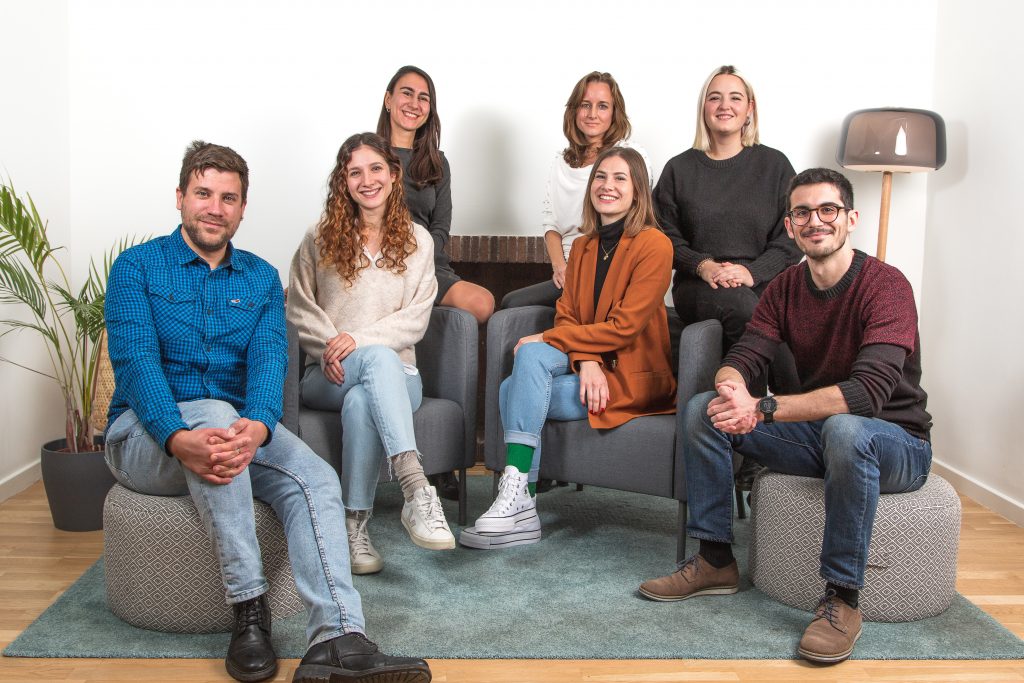 1. What do you think is the most challenging aspect of being a recruiter?
Gerard: Most of the time, it's the lack of information that's the most challenging part. First of all, there's a lack of information about the opportunity itself; most of the time we have the same information that the candidate has in the job description. And then, I also would say that understanding very technical briefs and roles is a big challenge when you're trying to hire freelancers.
Juste: You never feel like your job is done until you sign a contract with a happy client. Until then, you'll likely want to keep searching for the perfect expert in case the client wants more options, or simply just because you think that the ideal candidate is out there somewhere. And, trust me, you can always find a better one! Or at least you feel like you can.
Peter: Gathering all the correct information from included decision-makers (hiring managers, opportunity owners etc.) – and making HMs aware of market realities is sometimes an obstacle.
Timea: I'd say it's taking on an advisory role for the client that can be challenging. Sometimes this can involve changing their hiring approach – if the situation requires.
Cecilia: For me it's working in a fast-paced profession, having to challenge clients and negotiate with candidates.
2. When you're interviewing someone, how do you know a candidate is a good match for a position?
Gerard: The truth is, I don't have a hard and fast approach. I try to find people that fit the role based on the experience they have, and then, I try to present people I would like to work with. It can vary enormously case-by-case. Sometimes recruitment can be subjective like that – and that's what makes it such a sensitive process.
Cecilia: I agree, usually, it's a matter of more intangible things like attitude and confidence. This goes together with the ability to translate their expertise into a fluent conversation and share their experience in a clear and organised way.
Timea: There are different ways to screen candidates if you want to hire freelancers; you can look at many different aspects of their soft and hard skills, and personalities. There is no standard method or golden rule – you really need to know what the position, the company and the hiring manager requires and according to that you define your interviewing techniques and strategy. Soft skills and personality can be assessed by competency-based interviews, hard skills can be evaluated by checking education, certifications or technical tests.
In any case, focusing on and understanding the relevant work experience and its scope are crucial to judging whether or not they're the right fit. Content of the CV is important, but the substance of it is the key to hiring success, e.g. when I talk to a candidate my objective is to explore the depth of their experience rather than years in a certain position/role. Certainly, two CVs can be equally promising, but this interpersonal interaction is crucial to making the right choice.
Juste: I know if a candidate is a good match for a position if they can provide clear examples of relevant work. If they're able to explain it using simple words that can be understood by anyone that isn't an expert in the field, then they're likely to be good team players.
Peter: For me, it's about being consistent in what they're talking about. This shows professionalism and a methodical approach. This is also reflected in a thorough response to a job description – they'll have a proper CV listing all the necessary information for the position.
3. What kinds of roles do you prefer to fill? Why?
Gerard: I'm new here so I'll hand over to the rest of the team to answer that one!
Juste: I don't really have a preference. However, I must admit that the hiring process becomes more exciting if clients are looking for clearly defined experts that aren't easy to find – makes it a bit like a treasure hunt.
Peter: I like working on some technical managerial positions, like project manager positions for example, because it's easy to separate the wheat from the chaff and deliver a candidate the client is really impressed with.
Timea: For me this is simple. I like roles that are well defined: the scope and responsibilities are clear and well-described. It can be technical, commercial or any operational role, doesn't matter. In general, though, my preference is recruiting senior candidates – I enjoy learning about their knowledge.
Cecilia: I'm the opposite – I like hiring for junior positions. Although they aren't necessarily the centre of our business, I find it fulfilling to give a person who has three or four years of experience a taste of the freelance world.
4. What are your favourite questions to ask when you're looking to hire freelancers? Why?
Peter: If he or she is interested. Basic, but the most relevant question if you're looking to hire freelancers!
Cecilia: I like the questions that help to break the ice a little bit. A bit of light conversation about nationalities, football, holidays, etc. before getting into the nitty-gritty.
Gerard: I don't really have favourite questions. I know I like candidates who understand that a recruiter isn't a specialist and can explain their work in layman's terms.
Timea: I agree with Gerard. I don't really have one, I like conversations to develop organically.
Juste: I love asking candidates to share what aspect of their work they are most proud of. By asking such a question, you can expect to receive an original answer and understand what's behind the 'responsibilities' fields on their CV.
5. What do you think is key for a successful interview process?
Gerard: Honesty in both parties.
Cecilia: Absolutely – transparency is key. When a very specific question arises, particularly for technology roles, the client's ability to share that they're not an expert in the field is key if you want to find freelancers with relevant experience. Apart from that, empathy and an eye for detail.
Juste: I think the key for a successful interview process is treating each other like you would like to be treated, including how a candidate treats a recruiter and vice versa. Both have to collaborate to make the hiring process work smoothly. There is no successful interview process without a keen candidate and an empathetic recruiter.
Peter: The recruiter should be a good listener and confidently steer the interview.
Timea: Flexibility and adaptability to the client's needs. There is no one size fits all. You have to ask the right questions in the right way to get the right answers. And all people are different…
The future is Outvise
Backed by an experienced team of recruiters, Outvise is deploying the latest technologies and techniques to match companies with the expertise they need. In the current context, this is critical – in a sense, you need to fight fire with fire and combine technology and talent to execute truly disruptive projects. Outvise's dream team of recruiters are here to assist so you can hire freelancers that give you the edge. Click here to explore the portfolio.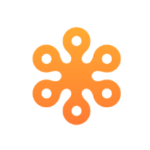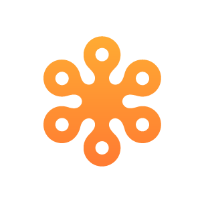 Outvise is a unique global talent network with a focus on Business Tech. We are helping our clients to run with their new projects and digital transformation needs with a specific focus on the Telecom and Media space. We have already provided thousands of days worth of highly specialised expertise for industry-leading companies and management consulting firms across more than 20 countries.