Reading Time:
7
minutes
The global pandemic has completely upended the way we work. As businesses all over the world faced an abrupt introduction to remote working, many were braced for the worst. However, what they discovered was quite remarkable; many observed an uptick in productivity, employee satisfaction, and agility. Now, many are considering adopting a hybrid work model, in a bid to reap the benefits as we head back to the office after COVID.
One thing is clear: the world of work will never be the same again. Therefore, employees will have the option to work at a central office, from home, or a bit of both. These hybrid work models will often have different architectural features. For instance, instead of fixed office spaces, businesses operating hybrid models will have quiet zones for concentrated work or collaborative spaces for team meetings.
Whether it's in the office or at home, workers have the freedom to choose where they do their best work – and this is why it may very well become the new normal. Here, we'll look at the different models, tools, and trailblazers of the hybrid working movement, as well as some important challenges to keep in mind.
The digital workplace and its various interpretations
The hybrid working model centres flexibility, and thus, there are various iterations. Some more conservative companies are opting for an office-centric interpretation as we exit lockdowns. This is where employees build one or two work-from-home days a week into their schedule. Typically, companies select this model because they believe co-location and connections are key to team building.
At the other end of the spectrum is the virtual-first model. This is where employees work remotely by default, whether it be from their homes or elsewhere. A virtual-first model comes with major operational differences when it comes to processes, culture, and systems. Certainly, while this model creates a fair and equitable system, leaders have their work cut out when it comes to creating a sense of belonging.
Subsequently, it's a dynamic hybrid model that's attracting the most interest. This fully flexible iteration of remote working empowers them to choose when they'd like to work from home and when they'd like to come to the office. For the more cautious, there is also a remote-ish interpretation. This is where office-bound employees are limited to the amount of time they can work from home. Meanwhile, a sizeable percentage of employees will work remotely full time.
Google and Ford, for example, are some of the early advocates of the dynamic hybrid work environment. They have decided to give salaried office employees the freedom to work where they wish – and they are seeing results. According to a blog post published by Google even before the pandemic, Veronica Gilrane, Google's people analytics manager, said:
"We were happy to find no difference in the effectiveness, performance ratings, or promotions for individuals and teams whose work requires collaboration with colleagues around the world versus Googlers who spend most of their day to day working with colleagues in the same office,"
Trailblazers of the dynamic hybrid model
Post-pandemic, many big players are following suit. Twitter was one of the first high-profile companies to integrate remote working into its corporate philosophy. Early in 2020, Twitter announced that they were going to allow employees to work from home indefinitely, with the option to attend the office when they saw fit.
This was just the beginning of a hybrid working wave in the tech world; in winter 2020, social media giant Reddit also made the transition. With most of the workforce already at home, Reddit opted to permanently shift to a hybrid model on a permanent basis. Now, Reddit employees have the flexibility to work from home whenever they want.
Other proponents include Microsoft, Salesforce, PayPal, and Shopify, to name but a few. Moreover, the trend is bleeding out of tech and into TMT. According to research conducted by consultants PWC, 32% of executives in the TMT sector plan to continue to offer their employees the option to work from home.
This is because over a year since remote working was forced on the sector, its earned high (albeit unexpected) praise. The same survey reports that 78% of employers and 75% of employees found the move to remote working a success. To cite but one advantage, productivity certainly didn't suffer: 81% of employees and 80% of employers said remote work was as productive or more productive than in the pre-COVID era.
Benefits of the dynamic hybrid work model
Certainly, the feedback coming out of the TMT sector is remarkable; and next, we'll zoom in on these benefits. PWC's findings have been corroborated in a research paper published by Microsoft. In their survey on the impact of the pandemic on the performance of companies across Europe, 82% of executives said their companies were at least as productive as they were before.
Although this may seem counterintuitive at first glance, it makes sense. Flexible workers can utilize their time more effectively. A simple example is commuting at less busy times, or focus better outside of a busy on-site working environment. Or, they can plan their schedule around their most energetic hours, whether that's first thing in the morning or in the middle of the night.
Ultimately, when employees are happier, better rested, and less stressed, they do better work. This flexibility has also proven to have a significant impact on employee satisfaction: in a 2020 study conducted by SurveyMonkey, remote workers felt happier than office-bound employees. There are lots of reasons for this besides productivity; for some, it's being able to spend more time with family or doing away with the pressure of an office dress code.
Not only has a hybrid work model been found to boost morale; it also boosts the bottom line. Without the need for a full capacity office, companies can deploy more flexible spaces that facilitate the hybrid working model. Once building managers have a clear idea of occupancy, they can use this data to cut costs like rent, energy bills, and office supplies, among other expenses.
The technological support system
However, to reap the benefits mentioned above, companies need to make sure they have the right tools to facilitate this enhanced productivity. A successful hybrid work model needs to be strategically thought out, with technology at the core of the solution. No matter where team members are working from, it is essential that they can collaborate, use the relevant software, and access files – securely.
Therefore, investing in communication tools should be at the top of the agenda. While employees will have the option to come into the office to collaborate, they are going to need to communicate effectively when working remotely. Since employees can't wander over to eachothers desks or liaise by the water cooler, instant messaging and video conferencing comprise the basics.
To further enhance communication, project management tools are essential. Employees should have full visibility over their tasks, no matter where they're working from. Team members should be easily able to identify priorities, deliverables and project goals to ensure everything is fully aligned. Examples are Microsoft Teams Planner, Basecamp, Monday, or Slack, to name but a few.
Cloud file storage will also be crucial. Employees need full access to all the relevant materials to complete work efficiently, so ensure the solution is high functioning. Consider a unified communications tool; with these platforms, you can integrate video conferencing, instant messaging, VoIP, phone systems and file sharing into one central platform. Although these solutions tend to be more costly, they support a digital workforce by centring collaboration.
However, it is crucial to bear in mind that the use of cloud services poses a security risk. This is why hybrid working from home should ideally never be done from a personal computer. Instead, the IT team should ensure that every worker has the relevant hardware. This will mean they'll have complete control over the technologies they use and the cybersecurity protocols they have in place.
Be aware of the potential downsides
Speaking of cybersecurity, it's important to highlight the potential caveats alongside the upshots of the dynamic hybrid work model. Decoupling a business from its offices is a complex challenge and will precipitate an increased reliance on technology. Just as cloud-based productivity suites enable companies to operate in a location-agnostic manner, they also have limitations.
As already mentioned, everyone needs to have the correct hardware, whether it be laptops, phone, or storage. The IT department needs to either be ready to manage a labyrinth of personal devices connecting from disparate locations, or be prepared to invest. It's vitally important that there is a level playing field for the company's employees, and perhaps most critically, that the organisation's data is secure.
Finally, something that's been touched on multiple times throughout this discussion – the challenge of team building when there's distance. In a non-colocated environment, it can be difficult to build personal relationships. Often, it's these chance encounters and casual exchanges – championed by Agile methodologies – that lead to the most dynamic working relationships.
This gap can become even wider when some employees continue to work from the office and others work remotely. This can create the perception of an 'in-crowd' that remote workers feel excluded from. Good management will play a central role in alleviating this atmosphere, ensuring the company organises team building events and social occasions that are accessible to all, regardless of geography.
Hybrid working: The new normal?
The shift to a hybrid model is set to usher in a new paradigm of project management and team work. It will require new approaches to planning office spaces, scheduling teams and evaluating performance. Companies will have to overhaul their management styles, retrain and retain talent, and attract it.
However, this presents as much of an opportunity as it does a challenge. The hybrid work model will radically transform talent management; with the possibility to hire anyone from anywhere, HR departments will be able to substantially widen their nets. This means they can tap into the globe's most promising talent, from a completely location-agnostic standpoint.
Already, professionals are relocating from high-cost metropolitan areas, either for financial or personal reasons. Equally, up-and-coming untapped talent will be located in the developing world, looking to make an impression on big players in North America, Asia, and Europe. Likewise, experienced professionals are looking for more dynamic challenges and moving into the freelancing market.
Most companies have had to improvise during much of 2020. The pandemic was a crash course in hybrid work, where businesses has to implement training programmes and process changes on-the-fly. Despite this being a challenging time, many businesses have undoubtedly seen the benefits of a hybrid work model.
These advantages have made going back to the pre-pandemic office model seem nigh-on untenable. However, employee relationships – the foundation of corporate culture – require at least some in-person connection. Flexibility from both executives and employees will be essential to make it work as we journey into the new normal.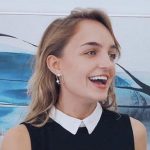 I'm a digital marketer who loves crafting engaging stories that help businesses define and articulate their vision, and connect with potential customers.