Reading Time:
7
minutes
With rapid urbanisation and technological development, the limitations of traditional city management are becoming all too clear. In order to manage the changes in population, resource scarcity and climate change, smart city tools will be essential to optimise the urban landscape. To deploy these solutions, super-fast wireless communication is essential. As a result, the impact of 5G in smart cities will undoubtedly be significant.
With ultra-high speeds, super-low latency and the potential to connect a vast number of devices, 5G is the lynchpin that will make the smart city a reality. When combined with next-generation technologies like cloud computing, AI and IoT, the 5G network can flexibly meet the needs of differentiated network services. This presents telecommunications companies with an invaluable opportunity to provide the necessary infrastructure and services to support this new ecosystem.
Enabling a 5G world requires solutions ranging from hardware to radio access network equipment. It is clear that 5G represents an important step in the history of technology and interconnection, and this year, we will witness continued momentum within edge-first deployments. This will come with a wave of technological innovations to address the sheer complexity of scaling and reliably operating distributed infrastructure at the edge.
However, this means telecoms companies need to align their own operations and capabilities with a 5G world. Here, we'll discuss how providers can prepare themselves for 5G and offer the services to power the smart city technology of the future.
How will 5G impact smart cities?
Before exploring the implications for telecom providers, it's useful to discuss the impact of 5G in the smart city. More than a simple upgrade of the 4G network, the dawn of 5G signifies a significant technological leap. A 5G-based ubiquitous sensor network can connect all areas of the city like neurons, serving demands that are rapidly changing, diverse and personalised.
The extensive application of this sensor infrastructure means fixed-line broadband and 4G networks can no longer fully meet the needs of a smart city. This is due to its low flexibility, low bandwidth and long latency. In contrast, 5G provides high bandwidth and low latency in mobile networks, while enabling the connection of massive discrete, low-cost sensors. Transmitted through the 5G network, the massive data generated by smart cities will be processed and analysed via AI and cloud computing.
This opens up a wealth of use cases, from smart traffic monitoring to smart healthcare functions, real-time grid monitoring and better remote work and study tools. For all of these applications, low latency and high bandwidth are crucial. In the context of remote learning or business tools, high-quality video streaming is essential to a positive experience. Meanwhile, for self-driving vehicles or healthcare contexts, latency times are a matter of life and death.
Judging by the trajectories of smart city development, communication network deployment is a priority for many regions. Terminal data collection, data transmission, data storage and the relevant IT infrastructure are all indispensable to facilitate smart city technologies. 5G is the foundation of these capabilities and telecom providers will play an integral role in its provision. The question is how they meet potential customers where they are.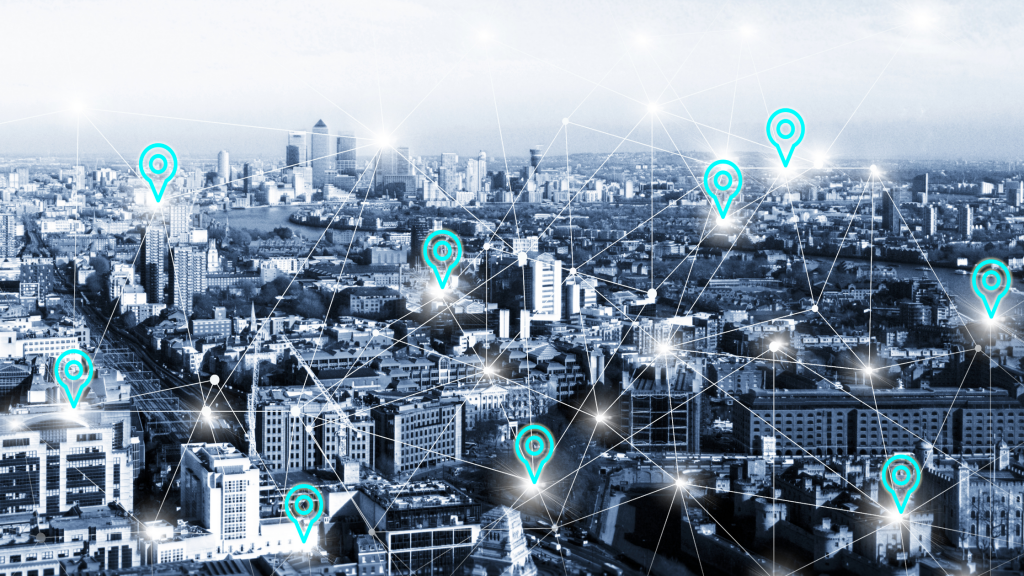 Respond to the relevant 5G demands
According to a recent study published by management consultants EY, 74% of organisations believe that 5G will enter the fabric of their processes over the next five years. In the context of this demand, and indeed the growth of the smart city, telecom companies need to demonstrate they are the providers to deliver on their 5G ambitions. This means providing the most comprehensive service possible.
This demand is a direct result of the pandemic. According to the same EY report, 52% of enterprises are more interested in 5G and IoT due to the crisis and the accelerated digital transformation that it precipitated. Now, companies have to maintain this momentum in order to recover, with 56% reporting that their organisations plan to begin investing in 5G in the next one to three years – the highest proportion of any emerging technology category.
However, converting this into meaningful adoption means providers have to meet the relevant demands. The EY report mentions a number of next-generation use cases; some are truly futuristic, such as remote keyhole surgery. Others are more about optimisation than innovation. For instance, the report suggests that interest in self-driving vehicles is falling in favour of IoT freight monitoring solutions.
As such, agile customer interactions are essential; providers need to adapt their approach to cater for specific customers. While some sectors may require more education, others are already better informed and more demanding. Local authorities are a prime example in the context of the smart city. They are less likely to have a full grasp of 5G's benefits compared to other sectors but are likely to have an ambitious vision for their jurisdictions.
To respond to this environment, providers need to articulate a compelling 5G vision. Moreover, many potential customers aren't prepared to blindly invest in 5G technologies; EY reports that 74% of enterprises think that vendors should articulate a more coherent vision of 5G. Only with a tangible picture of the technology's potential can they construct a robust investment case, so providers need to ensure their argument for adoption is clear.
Be the partner to deliver on digital transformation
Furthermore, potential customers want to know how 5G capabilities are going to drive digital transformation in general. In the context of the smart city, this means how 5G will interact with other technologies, such as AI, IoT and big data analysis. Thus, simply stating the advantages of 5G isn't enough; telecom companies need to articulate how they can be effective partners in meaningful digital transformation.
However, in the same EY report, less than one in five respondents said they felt that telecommunications companies were digital transformation experts. The same went for network equipment vendors, who indeed, will be essential players in the construction of the smart city. Closing this credibility gap is essential to providing clients with the service they expect, as many potential customers are looking for a collaborator rather than merely a supplier.
Now, over 79% of enterprises will prioritise providers that can deliver 5G business outcomes as collaborators rather than merely technology vendors. Telecoms' ability to create new products and services with their customers is essential to success, as ultimately, businesses want to be able to work closely with a provider for years to come. Companies should evolve from a supplier to a partner, providing end-to-end solutions that deliver business outcomes through optimised ecosystem positions.
These expectations and complementary investments are crucial to a 5G ecosystem's success. After all, a significant factor for any organisation, public or private, looking to adopt new technology is good value for money. EY highlighted that exploring 5G's relationship to other emerging technologies was of great interest to organisations, while alignment of 5G and cloud capabilities specifically was also top of the agenda. This underlines that 5G investment is inextricably linked to enterprises' digital transformation journey – something that telecom companies can't ignore.
Supporting all levels of the smart city ecosystem
If indeed the integration of 5G and the cloud is of particular interest to organisations today, then it warrants diving a little deeper into the benefits of the cloud. In tandem with 5G, the cloud is one of the most important technologies to power smart cities, and indeed, transform the way we work, learn and live. If customers expect telecom companies to be a partner in digital transformation, then cloud services will play an integral role.
This is due to the amount of data the 5G-powered smart city generates. If 5G is the fuel, then cloud computing is the engine; considering the sheer volume of data, significant cloud computing capacity will be necessary to store and analyse this information. Meanwhile, it will provide crucial security and flexibility for companies whose bandwidth requirements vary, while enabling easy file transfer between colleagues.
This applies to every layer of the smart city infrastructure, not just to public organisations or large corporations. The adoption of cloud computing and Software as a Service (SaaS) is one of the fastest-growing technologies among small businesses. With a connected set of mobile solutions that are more accessible to small and midsize businesses (SMBs), the cloud has allowed SMBs to contribute to bringing automation to the masses and drive productivity.
This, ultimately, leads to boosted revenue, greater profitability and enhanced efficiency. SMBs can achieve this through remote access to business applications; automated software updates; and data security and disaster recovery, all facilitated by the cloud. By offering cloud services, telecom providers can make meaningful contributions to all strata of the smart city ecosystem, underpinned by 5G connectivity.
Further factors to prep for the 5G world
Alongside these factors, telecom operators also need to consider how a 5G reality will change other aspects of their organisation, aside from their offering. Automation, digital platforms and other innovations are changing the fundamental nature of work, and as such, understanding these shifts can help policymakers, business leaders and workers move forward.
New technologies have the potential to upend much of what we know about the way people work. Many activities that workers carry out today have the potential to be automated, saving time, money and effort paving the way to more profitable and sustainable organisations. It's crucial to bear in mind that disruption is an opportunity as well as a challenge; automation shouldn't be seen as a threat, but instead a route to freeing up manpower to focus on more innovative tasks.
That said, the other significant challenge that companies will face in the coming years is the talent gap. Post-pandemic, there are significant challenges in the labour market. household incomes in advanced economies have been stagnating and in the wake of the lockdowns, many people have made major reappraisals in regard to their lifestyles. This has led to a massive brain drain to the freelance market, otherwise known as the Great Resignation.
Faced with the change in the business landscape, organisations will evolve their current approach to HR and overall operations. This means moving away from a structure based on jobs to one that focuses on tasks, enabling them to leverage talent in the freelance market. A change in approach will allow them to offer the dynamic and flexible environment that this talent demands, and indeed, attract the expertise to deliver the 5G smart city.
Connect with the talent you need to make the 5G vision a reality
Making the 5G-powered smart city a reality requires a radical reappraisal of how telecom providers operate. They need the technology to deliver on multiple levels, not acting only as a vendor but also a partner in digital transformation. This is because the 5G network isn't a stand-alone technology; it interacts with other capabilities including the cloud, AI and big data processing to make the smart city run.
The key to this internal transformation is talent. In light of the current tendencies in the labour market just described, looking to the freelance talent pool is essential to sourcing this expertise. But how can telecom providers create a coherent strategy and avoid getting lost in this sea of liquid talent? The answer lies in specialised freelance marketplaces like Outvise.
Outvise is an online talent platform directed specifically at the digital and TMT sector, connecting them with professionals with relevant expertise and experience. With profiles ranging from 5G expert to IoT architect, change manager, cloud specialist or smart city project management consultant, you can identify the professional you need to make your company's 5G vision tangible to potential clients. Click here to explore the platform.

Experience in different contexts and multicultural environments in different locations around the world. Multidisciplinary training in different topics and professional sectors. Open, flexible and receptive mindset on the path of constant evolution and innovation. Multifaceted with capacity for abstraction and adaptation to new challenges.