Reading Time:
7
minutes
In 2021, analysts predicted that the value of the global smart cities market will more than double over the next five years, ballooning from $457 billion to $873.7 billion USD. Significant growth is expected in emerging economies across APAC, and meanwhile, incredible innovations are emerging in more established markets in MENA. The leading-edge smart city project Neom, for example, is expanding the possibilities of what a data-driven urban community could look like.
TASMU the Qatar "Smart Country" platform was deployed in 2021 with solutions for government, AgriTech, Transportation … TASMU SMART QATAR | Tasmu Digital Valley (motc.gov.qa)
This growth is driven by the continuing depopulation of rural areas, the increasing complexity to feed, house and service urban dweller needs, advancing technological capabilities, environmental concerns that demand greater efficiency, and a need for a more robust transportation and communication infrastructure. Meeting such challenges has given rise to a range of new products, tools, approaches to interacting and engaging with citizens, automating processes and providing the enabling building blocks for a data-driven citizen-centric society.
The demand for "smart" technology solutions has led to a wide range of innovation covering core industry areas such as transportation, marine, communications, commerce, and local services, as well as higher value services such as smart health, smart agriculture, smart business, smart manufacturing, smart leisure and many more areas. This intense focus on new innovative products, technologies and citizen engagement has become a focus for national and international investment. Acquisitions and product launches offer lucrative opportunities for companies entering the market over the next five years, especially in these aforementioned high-growth markets.
To discuss these trends, we invited four MENA experts to join us for a webinar in late May. Our guests included tech and data advisor John Morton; IoT and smart city expert Dr Houssam Al Masri; MENA startup leader Mohammad J Sear; and Outvise MENA partner, Shabkhez Mahood. All have significant experience in tech, telecoms, and the public sector, offering unique insights into the state of the market.
If you haven't already, you can watch the webinar here. With a thorough overview of the current state of play and a lively Q&A session, it's certainly worth a watch. Alternatively, we'll outline the makings of a successful smart city project below.
What are the features of a smart city?
We already mentioned Neom, a smart city project currently under construction in Saudi Arabia. So what makes Neom unique? Located in the Tabuk Province in the northwest of the kingdom, the greenfield project is intended as an ultra-futuristic tourist destination with all the hallmarks of the ultimate smart city.
This is because the project comprises all of the pillars of a smart city. Society, government, environmental management, the economy, and mobility are all optimised by granular insights into their functioning. A clear example is smart mobility; by establishing an integrated ICT infrastructure, it is possible to optimise public transport schedules in line with traffic flows and passenger demand to reduce cost, journey times, and emissions.
Deeper insights allow the government to create a smart environment. It is possible to improve the quality of life of citizens by monitoring pollution, saving energy, and increasing the availability of natural resources by renewable means. In turn, this focus on environmental sustainability makes the city's economy more sustainable. A smart economy enables new business models, entrepreneurship, and more innovative services based on environmentally-friendly technologies.
Meanwhile, the social fabric of the city is strengthened through a smart society and smart government. Through the insights provided from transport, the environment, and the economy, governments can enhance decision-making. Concurrently, the communications between private, public and civil organisations will be more integrated. This will have a trickle-down effect on society at large, where digital skills and virtual learning environments drive creativity, accessibility and inclusion.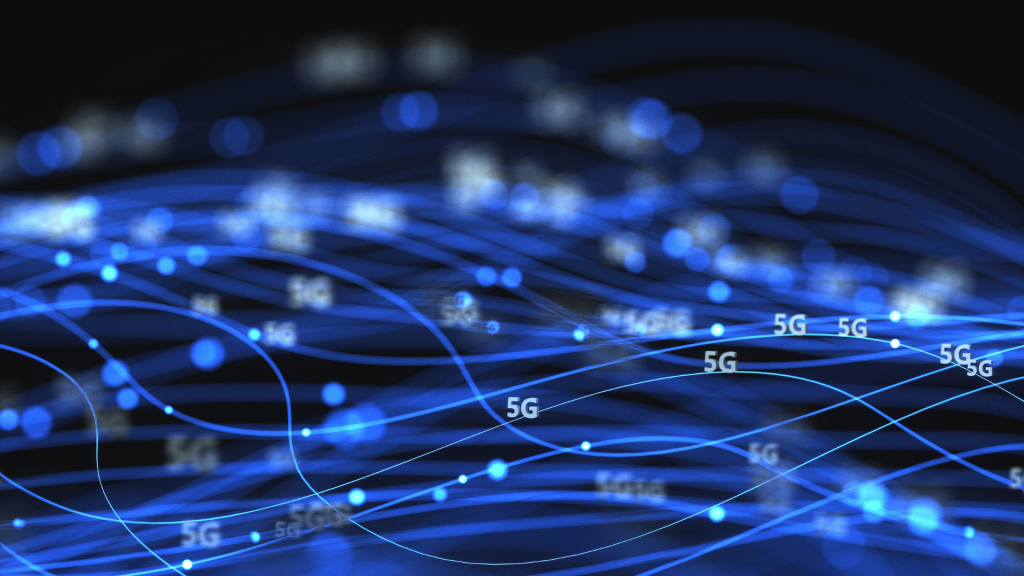 But, if these are the pillars of a high-functioning smart city, what are their foundations? What will truly make a smart city project successful? According to our panellists, there are five essential smart city enablers: citizen engagement; strategic vision; sustainability; public/private partnerships and open data analytics.
1. Citizen engagement at every stage
Although technology might be a lynchpin of the smart city, this in no way diminishes the importance of its people. Citizens' engagement at every stage of a smart city project is essential to its optimisation, from the development of a strategic framework to the implementation of government services, to the delivery of those services.
This is because, ultimately, citizen buy-in is essential to the smart city's sustainability. Citizens need to be invested in order to provide the data for its operation, which in turn, authorities can use to improve services and the quality of life of city-dwellers. Without its inhabitants, a city isn't a city; and a smart city can't be smart without intelligence about what its citizens need and want.
2. Alignment with government strategic vision
Another crucial factor is a strategic vision. What does the government want the city to be? A business hub? A buzzing tourist destination? Or a flagship green urban environment that sets an example for the rest of the world? All these visions are possibilities with smart city technology, but they have to be deployed correctly.
The key is to ensure the city is people-led rather than technology-led. If a smart city project prioritises technology over all else, it risks deploying technology for technology's sake. Instead, authorities should ask themselves "why" as opposed to "how". Why should we use this technology? Will it improve quality of life? And does it align with our vision for society? Instead of merely looking at how they can integrate a certain new tool simply because they can.
Only through this approach can leaders unlock a smart city's value. It will promote the buy-in that encourages citizens to agree to generate the required data to support its functioning. This, in turn, can give a region a competitive advantage; a high-functioning, efficient city is prime for investment from outside interests. After all, what better place to locate a business hub than a place where moving, working, and living are as streamlined as possible.
3. Prioritise sustainability
Smart cities enable sustainable technologies. With richer data points, authorities are able to make more informed decisions about environmental management. In turn, this visibility can make citizens more conscious and invested in the green running of their homes. This enables the prioritisation of sustainability in a more meaningful, data-driven way.
However, an interesting point was raised during the webinar. Mohammad highlighted how a smart city project needs to think about sustainability for all living beings, not just humans. For example, how will the placement of IoT tools and sensors affect wildlife? How can we situate them in such a way to protect or even improve habitats? These will be key questions for experts to ask themselves when planning the sustainable city of the future.
4. Broker public-private partnerships
The smart city's functions and infrastructure contain many different types of systems. A smart city could include everything from smart traffic flow monitoring and telemedicine services, to smart waste management systems and smart energy distribution, to only scratch the surface of the possibilities. However, to truly reap the benefits of a smart city, these elements need to be integrated. Whether it be through developing internationally recognised standards or open API, interoperability is key.
Local governments are unlikely to have the expertise to develop these tools or governing principles. Therefore, the collaboration between public and private entities is essential; and these collaborations shouldn't be limited to the development of technologies. They should extend to how organisations work together to collate and analyse data in order to deliver the services the smart city's citizens require.
This has knock-on benefits for the smart city projects of the future. With a set of commonly agreed standards, existing connectivity and component specifications, and pre-defined KPIs, other projects can run more effectively. By developing international guidelines for implementing IoT tools and other emerging technologies like digital twins, AI, and more, we can make smart cities everywhere even smarter.
5. Open data analytics platforms
Hand in hand with this principle of collaboration is an open, transparent approach to data. There should be no pecking order when it comes to taking advantage of intelligence; entities can innovate more when data sharing is more inclusive. This enables the acceleration of smart capabilities and interoperability, which makes every aspect of the smart city work better.
This, in turn, will be a key enabler of future developments, including AI-powered components, 5G in smart cities, ultra-integrated public services, and remarkable cost savings at every level. For instance, Barcelona's smart water initiative saves the city council $58 million USD annually. Meanwhile, the citizens of Amsterdam enjoy a 4–9% saving on their energy bills every year thanks to their smart system. Subsequently, this will account for a projected 40% reduction in carbon emissions by 2025.
The city of the future is already here
Projects like Neom are already reshaping our vision of the urban landscape. Innovative solutions that harness ICT to improve quality of life, the efficiency of urban operations, the availability of services, and a city's competitiveness are not on the horizon, but already here. With these technologies, we can ensure our built environment meets current economic, social, and environmental needs.
However, this requires a well-thought-out vision for the smart city. Governments need to have a clear idea of what they want to achieve; this should be citizen-centric, purpose-led, and not tech for tech's sake. To achieve these goals, they need to embrace collaboration, connect with cutting-edge private companies, and be generous with data. Only then can we build the city of the future today.
Get the talent you need to make it happen
People are at the centre of the smart city, but not just those that live in it; it's also people that build the smart city and steer it towards success. This is why both public and private stakeholders need to source the best talent available to build the smart city of the future. But in a competitive, globalised landscape, where can they find the experts that they need to make their vision of the smart city a reality?
An integrated, accessible smart city ecosystem requires IoT architects, 5G experts, network architects, data and analytic specialists, and cyber security experts, to name but a few profiles. The fight for this talent is ruthless, but there is a route to finding the world's most experienced and promising talent alike: Outvise. Our growing network of more than 35,000 consultants, engineers, developers, and other experts serves businesses all over the world, including in competitive markets like APAC and MENA.
If you're not familiar with the platform already, you can explore it here. Alternatively, you can discuss your project with an account manager and they can assist in your search for the perfect candidate. Whether you're looking for a data scientist, 5G expert, a smart city project management consultant, or public policy expert, with Outvise's unique project-matching algorithm, we can source the ideal candidate with relevant technical and regional experience for your project.

A data and technology career professional with extensive consultancy, management, and leadership in delivering technology and data excellence, digital transformation, and bringing software and data product innovation to market. A proven track record in providing management and technology consultancy, interim management and Board Advisory/Non-Executive Director roles.