Reading Time:
6
minutes
As any digital transformation leader will insist, digital readiness is absolutely key to business success. Just look at the impact of the global pandemic; it was those that were ready to go fully remote virtually overnight that weathered the storm. This isn't only relevant in the face of a crisis. As technology continues to evolve at a rapid pace, it's early adopters that will stay ahead of the curve.
That's why digital transformation is an enduringly pressing issue – and a digital transformation leader is an increasingly important profile. These professionals will spearhead an organisation's progress towards digital readiness. They're charged with guiding the company towards the best use cases for technologies like IoT, machine learning, or robotics, ensuring the organisation has the capabilities to deploy these solutions at the appropriate scale.
But how is digital readiness measured? And how are the stages towards it defined? This is where a map emerges as a crucial tool for digital transformation. This map – a digital capabilities map to be precise – is something that the digital transformation leaders will play a key role in outlining.
What is a digital capabilities map?
Digital capabilities are the technological skills an organisation needs to perform its business activities and derive value from these actions. A capability in unto itself is a combination of processes, tools, knowledge and behaviours that the company needs to meet its objectives. A capability map will differentiate these skills and tools, defining which the organisation needs to run and what strengths set it apart from its competitors.
Typically, a capability map will be organised by department (e.g. HR, sales, IT, etc.) and then further broken down into sub-categories according to specific activities (e.g. HR: recruitment, sales: CRM, IT: security, etc.). In regard to digital capabilities specifically, these will be the functions and scope of applications needed to deliver on business goals.
A digital capabilities map will provide an enterprise view of the company's operating model, so they can align people, processes, and technology to achieve its goals. Ideally, this framework will serve as a plan to align all stakeholders from business and IT to work towards better decision-making and readiness for new, disruptive technologies.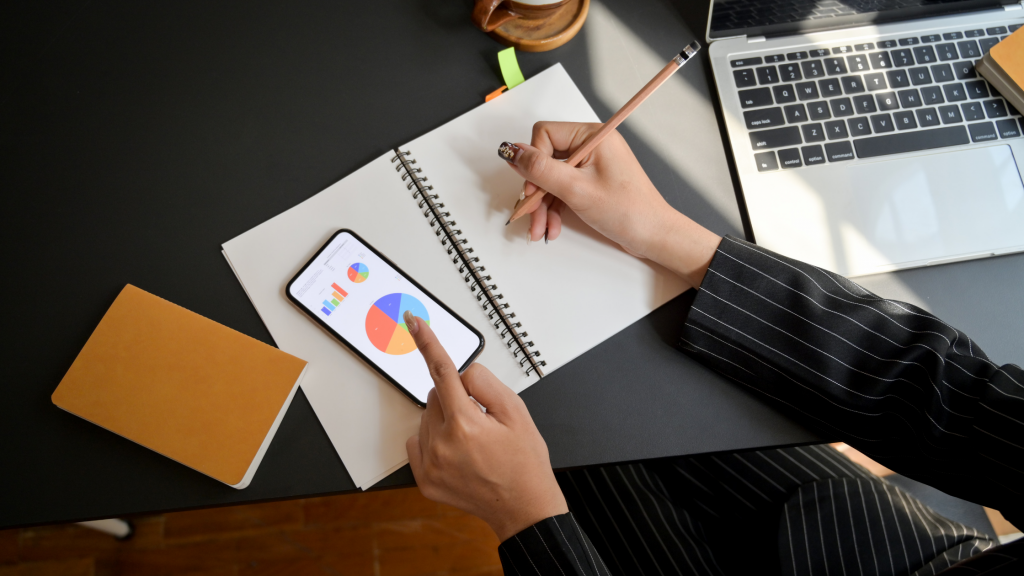 Devising the map towards digital readiness
A digital capabilities map will help a company to identify gaps in its digital maturity against its business model. From here, a digital transformation leader can identify measures to close these gaps whether they be the acquisition of new skills, refining processes, or implementing entirely new technologies. A complete digital capabilities map will cover all aspects of the organisation, enabling the prioritisation and implementation of new programs. The process of compiling this document is outlined below in three phases.
Define the baseline
The initial phase will construct a robust understanding of the impact of new digital capabilities. First, there must be an understanding of the organisation's current digital capabilities and their suitability in regard to a new business model or goals. The digital transformation leader will ask: what skills need to be acquired in order to deliver new products or services?
At this stage, it is important to assess which capabilities will truly differentiate the company's offer. One way to do this is to compare the business's digital capabilities with those of competitors, although it's not always a fruitful process because each organization runs its own roadmap. The truly distinctive capabilities should be prioritised, while others can be developed using industry-specific best practices.
Using these analyses, the digital transformation leader can visualise a current capabilities map, and subsequently, a target map. An important detail here is that this target map should visualise the end goal, not the steps needed to get there.
Identify the gaps
The second phase will be to compare these current and target capability maps. Via this comparison, it is possible to identify the company's digital blind spots. A key action at this stage is not only to build a picture at a purely technological level but also regarding the potential of people, that is, their behaviour in a new digital business context. Experts from different departments should be involved in order to understand the functioning of these areas and the specific impact of new processes, technologies and behaviours within them.
Primarily, the digital transformation leaders have to assess if the company has the technical prerequisites to support the target capabilities and whether or not it has the necessary IT infrastructure. At the application level, it's necessary to identify which solutions will be replaced by new technology and the influence this will have on existing systems.
Devise an action plan
Once a comprehensive list of gaps has been agreed upon, it is possible to start outlining a roadmap. Each capability should be assessed along the dimensions of people, processes and technology to identify actions across each area. Questions may include:
What tools or technology do we need to support this capability?
Is it more efficient to outsource this capability?
If the capability will indeed be internal, do we need to upskill employees to deploy these technologies?
What follows is the question of which gaps and associated initiatives need to be prioritised. To do this, relevant business cases for each initiative should be analysed and compared. Those that most directly contribute to business goals should go to the top of the agenda. At this stage, it is also useful to identify if there are any existing initiatives in place and if they can be adapted to facilitate the new business model.
Case study: The digital capability map applied
To illustrate why such projects are necessary, it's useful to ground the concept in a real-world scenario. In this particular digital transformation case study, a large retailer decided to implement IoT technology at their warehouse. This new warehouse management tool was supported by a variety of sensors controlling inventory and an API management system that will connect the new technology to existing applications.
The introduction of these new tools impacted the company's IT integration strategy as a whole. In order to ensure long-term success, the organisation couldn't merely plug and play; they needed to reconfigure IT processes and upskill employees. This is where a digital capabilities map was a crucial tool. It clearly revealed the gaps in the company's current digital maturity and enabled them to take targeted action.
In this particular instance, this visualisation enabled the retailer to recognise that they needed smart logistics and transport to complement the new warehousing capabilities, alongside agile development methods to maintain the system. As such, these ambitions were added to the target map and the road towards these capabilities was hammered out with precision and finesse.
Nominate digital ambassadors to drive initiatives forward
Certainly, the digital transformation leaders will play a key role as an ambassador for this roadmap and its associated technologies. However, for the successful implementation of the initiatives outlined in the digital capabilities map, broader organisational buy-in is essential. As many digital transformation case studies attest, a good strategy to drive this forward is to nominate digital ambassadors in each department.
Under the stewardship of the digital transformation leaders, these ambassadors can advocate for these new technologies within their department. This is especially important if digital transformation consulting is drafted in externally, as there needs to be advocates in place once the consultants have departed. Without this long-standing internal advocacy, the road map could go off course.
Equally, these ambassadors will empower staff to take ownership of their own upskilling. By enabling them to learn and develop a combination of digital knowledge, skills and behaviours, they can continue to deploy technologies to their fullest potential. There are various techniques digital transformation leaders and ambassadors can use to nurture enthusiasm for this development, including AR/VR tools or VoiceTech to create more immersive training experiences.
The indisputable case for a clear view
Digital transformation has many meanings. For some organisations, it will be the implementation of entirely new technology. For others, it will be about modernising business processes or structures or adopting a digital mindset. As the nature of digital transformation has so many iterations and facets, it is essential to have a clear view of the project's direction, stages, initiatives and how these will interact across different aspects of the organisation.
This is why a digital capabilities map is an essential tool. The introduction of new technologies and a new digital mindset should always go hand-in-hand with the adaptation of competencies, processes, and structures to support these new tools. A well-thought-out capabilities map will reveal the synergies and gaps in a company's plan for digital transformation, enabling a more fully realised road to digital readiness.
Connect with the digital transformation leader
If your organisation is embarking on a digital transformation project, you need the expertise to analyse the route, initiatives and cross-organisational impact. Without the right digital transformation consultant skills, there is huge potential to get lost on the way – rather like trying to navigate without a map. Therefore, sourcing the right professional to lead the project is essential.
Sure enough, identifying the right person can seem like a challenge. Their expertise needs to be up-to-date, industry-specific and informed by hands-on experience. This specificity means leadership could be hesitant about resourcing the headhunt; however, with platforms like Outvise, these concerns are solved.
Outvise brings together thousands of digital experts from all over the world. In our portfolio of fully certified professionals, you can find a freelance digital transformation manager to devise your roadmap to digital readiness, along with data engineers, machine learning experts, change managers, and more. Click here to explore the platform.

More than 20 years of experience in strategy and design of digital solutions, working with the best companies to make a real impact in the business through technology, agile frameworks, people and culture. At present, I lead in UST the practice People, Culture & Digital Workplace.