Reading Time:
7
minutes
The advent of 5G promises revolutionary advances in networked technology. For telecommunications companies, this brings both opportunities and challenges. While 5G deployment is a vital strategy for network providers to keep up with the competition, up until now 5G monetization has been a notorious conundrum. 
One of the most profitable avenues to explore is projected to be the enterprise segment. Businesses are beginning to recognise the benefits of 5G technology, particularly when it comes to private networks. To explore this proposition further, Outvise organised a webinar in collaboration with Fiber Connect Council MENA.
The panel, which included GSMA director Kenechi Okeleke, Outvise CEO Eusebi Llensa, and myself, Principal 5G Private Networks & Solutions at Accenture, discussed the obstacles to 5G monetization and what strategies can drive profit from this next-generation technology. Here, I'll summarise some of the insights gleaned from our conversation, which you can listen to in more detail on the Outvise Webinar: The case for 5G – how to monetize it.
A challenging consumer landscape
Communications Service Providers (CSP) across the globe are facing significant challenges when it comes to monetizing 5G technology. One of the major hurdles they encounter is the fact that 5G is designed for entirely different purposes than legacy networks. Unlike 4G and previous generations of mobile networks, which primarily focused on human-centric applications, 5G boasts much lower latency and offers enhanced wireless broadband. This enables a vast array of new use cases that extend far beyond the traditional voice calls and data traffic, creating a paradigm shift in the way CSPs can offer services to their customers.
However, many customers who are currently using 4G networks are sceptical about the value proposition of upgrading to 5G, as they may not perceive a significant difference. To drive profits and successfully transition customers to 5G, CSPs need to communicate the tangible benefits and added value that the new technology brings.. This requires a persuasive approach that highlights the potential benefits of 5G while delivering tangible differential value. By doing so, they can unlock new revenue streams and opportunities while simultaneously creating a better experience for their customers.
In the consumer segment in general, flat growth with fixed services is stagnating and mobile services are showing anaemic growth. In terms of net performance scores, CSPs are performing poorly compared to other industries, which negatively affects long-term customer value. To top it off, average revenue per user has been eroding at a constant rate over the last few years, and subscriber acquisition costs are high, at times reaching up to four times the average ARPU.
How to monetize 5G
So what action can network providers take to monetize the consumer segment? A recent GSMA consumer survey asked customers what 5G services they found most appealing. Of those surveyed, 42% of customers considered 5G home broadband to be an attractive proposition – a bigger percentage than in any other of the 5G monetization use cases.
While 5G mobile networks may not make much of a difference to the calling and messaging experience, 5G FWA can offer faster and more consistent connectivity to improve streaming quality, downloads and smart home capabilities. In the Middle Eastern market, for example, most of the operators are currently focussing on selling customers FWA services, which has attracted a lot of positive interest.
While the consumer segment is undoubtedly a significant market for 5G technology, it is not the only option for CSPs looking to monetize their offerings. In fact, the enterprise segment is predicted to represent the greatest incremental revenue opportunity for CSPs. This customer segment offers telcos a much broader scope to provide innovative solutions and create new business models, thus expanding their revenue streams.
Private networks, in particular, represent an attractive proposition for enterprise clients, providing them with secure and reliable connectivity that is tailored to their specific needs. This trend is already gaining momentum, as evidenced by the recent launch of live stand-alone 5G networks in Bahrain, Kuwait, and Saudi Arabia by leading operators in the region. Additionally, Germany and the UK are currently experiencing a surge in private network deployments across various sectors, signalling the potential for widespread adoption of this technology in the enterprise market.
What is the appeal for businesses?
To effectively capitalise on 5G technology, CSPs should prioritise understanding the motivations and objectives of businesses before offering enterprise solutions. Taking a step back and gaining insight into these factors will enable CSPs to better meet the needs of businesses and ultimately monetize 5G-enabled services.
While each business may have unique drivers, there are typically two primary factors that drive 5G network adoption. Firstly, the expected benefits, which can include productivity boosts and cost reductions through automation. Secondly, businesses can leverage 5G technology to unlock new value streams for both customers and suppliers, creating new opportunities for growth and revenue generation.
Another hot topic is data sovereignty. Defined by the Word Economic Forum as "the ability to have control over your own digital destiny", data sovereignty is a topic that is becoming increasingly important as enterprises generate and collect more data from their operations. A private network gives businesses ownership of their data, and the ability to more effectively protect it against potential interferences. With cyber-security issues a growing threat, 5G solutions can offer enterprises peace of mind through the knowledge that all the information they gather is held within the perimeter of their facilities.
Other factors that will generally be of interest to businesses are ensuring connectivity with no blind spots in a variety of potentially challenging conditions, mission-critical communications with guaranteed quality of service, OT/IT fusion, future-proof deployments, and integration with existing systems and processes, amongst others.
When it comes to the adoption of 5G technology by businesses, there are various factors that are of utmost importance. One of these is the need for reliable connectivity without any blind spots, even in challenging conditions. Additionally, businesses require mission-critical communications that come with guaranteed quality of service, as well as seamless integration with existing systems and processes. Other vital aspects include future-proof deployments and the ability to fuse IT and OT domains.
However, it is important to note that 5G technology is not a one-size-fits-all solution for all businesses. Each company has unique requirements and challenges that demand tailored solutions to fully capitalise on 5G's potential. As such, telecom service providers must consider each client on a case-by-case basis and use the available technology to design customised solutions that meet the specific needs of the business.
Which businesses will benefit from 5G?
The potential benefits of 5G technology are far-reaching and extend beyond the manufacturing sector. With the increasing deployment of 5G networks, there is a vast opportunity for innovative solutions to emerge in almost every sector. Opportunities do not equal straightforward solutions, therefore, CSPs must ensure they understand the specifics of the vertical use case and provide value, oftentimes in collaboration with a partner ecosystem.
While the manufacturing sector is currently leading the way in adopting 5G technology, its implementation is not limited to this industry alone. Other enterprise sectors that stand to gain from 5G technology include healthcare, agriculture, transport, retail, and many more. In the healthcare industry, telehealth is becoming an increasingly viable prospect which has the potential to create huge benefits for healthcare systems worldwide.
Retail, meanwhile, is beginning to experiment with using IoT sensors to help automate parts of the supply chain. Suppliers have equally begun to consider IoT asset tracking as a way of assuring delivery and improving logistics. These 5G monetization use cases are only a fraction of what we could potentially see as commercial networks begin to catch up with 5G SA deployments and new features, from 3GPP release 17 onwards.
To share just one encouraging statistic, a recent IDC study forecasting the future of private LTE and 5G networks predicts a notable compound annual growth rate of over 35% over the coming years. This means now is the perfect time for network operators to now is the time to explore strategies and gain exposure to this fledgling market.
A complex and fragmented ecosystem
In order to build an effective case for 5G monetization, CSP operators not only must have a good understanding of the businesses they are marketing to, but also of themselves and their role in the 5G ecosystem. Network telecommunications is currently a business landscape with a highly fragmented value chain, and as technology grows, more complex this fragmentation is only set to increase. There are no market participants who can deliver end-to-end, so telcos must consider what place they will occupy in this growing ecosystem.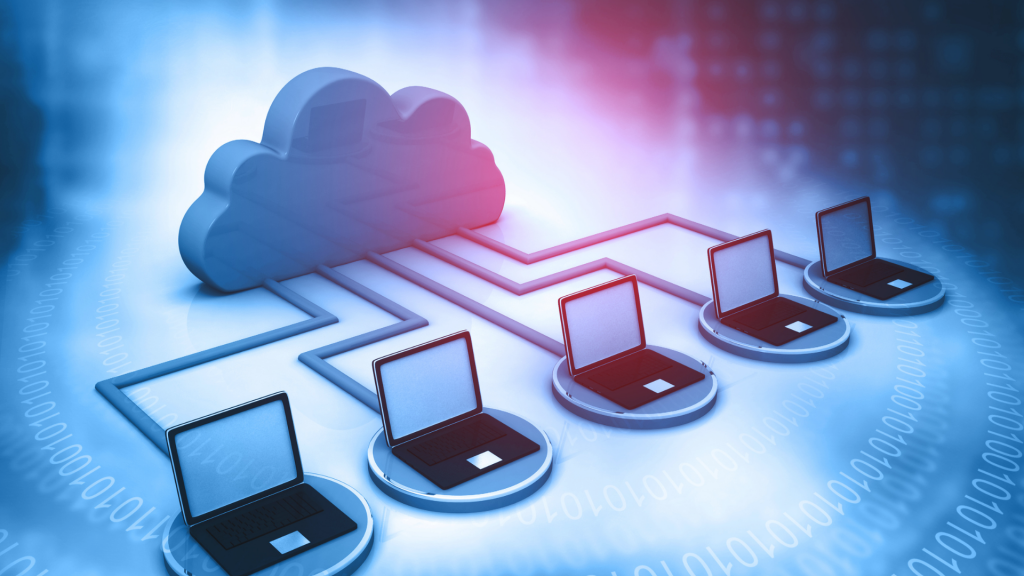 Telcos can also see this as an opportunity to think strategically about future collaborations and partnerships. Hyperscalers are poised to play an important role in 5G monetization. While network operators have traditionally served the consumer market, hyperscalers have extensive experience in providing their services to the enterprise segment. One example is Amazon, which released AWS Private 5G, a private network service for businesses, in August 2022.
Rather than seeing this fragmentation as a hindrance, however, CSPs can view it as an opportunity to form strategic collaborations and partnerships. While network operators have traditionally focused on serving the consumer market, hyperscalers possess extensive experience in catering to the enterprise segment and widespread computing capabilities to do so. By forging partnerships with hyperscalers and other players in the 5G ecosystem, CPSs can potentially unlock new opportunities for monetization in the years ahead.
What talent should telcos look for?
In an age of ever-advancing technology, operators need more expertise to deal with the tsunami of new solutions. Hiring dedicated specialists can aid operators in the implementation of the technologies they will need to future-proof their business. But, more vitally, it can also help them obtain an overview of their place in the 5G ecosystem and develop 5G monetization strategies from a long-term perspective.
Business development experts and strategy experts can be of particular use in helping network operators decide the direction they want their company to take in a complex and rapidly evolving industry. Business development experts can assist network providers by developing concepts tailored to their specific business needs that appeal to multiple players.
In contrast, strategy experts can break down the value chain and pinpoint the role that a given communications provider should take within the 5G landscape. Once a broader strategy and business model are developed for 5G monetization, other specialists such as 5G experts, IoT Architects, Network Architects and Business Consultants can be brought on board.
With our emphasis on telecom and Business Tech, Outvise provides an invaluable tool for network operators to find the talent they need. With a global pool of over 38,000 freelance professionals with a wealth of expertise in the industry, Outvise can help you discover specialists that will help your business find its place in this emerging market, get a free 30-minute consultation.
Extensive international consulting experience and exposure to multi-million projects on both sides of the technology balance, supply and demand. Technology savvy and always eager to help purposeful companies to benefit from it. In the past involved in challenging projects from relevant Tier 1 tech companies and also enjoying to contribute to author start-ups.