Reading Time:
7
minutes
Telecoms is one of the most rapidly evolving global industries. Standing at the intersection of technological advances and their social consequences, telecom companies are faced not only with the task of meeting current customer demand but also with the challenge of preparing proactively for changes to come. This makes optimising internal processes crucial, and thus, digital transformation and IT project management are at the top of the agenda for many boards.
Effective project management can help telecom companies resolve current inefficiencies and future-proof their systems in the face of an increasingly competitive market. Whether that's helping a business rethink how they organise and apply the data they collect, setting structures in place to make Business Intelligence (BI) more accessible to users, or implementing cutting-edge machine learning and predictive analysis to make reliable forecasts, a Data Project Manager is a key player.
In this IT project management case study, we aim to give a clearer picture of the vital services that professionals can provide in this area. These benefits are illustrated by the results delivered by one of Outvise's top Data Project Managers for an Asian telecom provider. Before getting into it, we'll outline some of the key challenges facing the industry in general.
What are the main challenges for telcos?
Right now, various game-changing progressions in technology and infrastructure are transforming telecoms. 5G mobile networks, for example, are currently being rolled out across the world, offering users faster data speeds and lower latency than ever before. This new era of increased connectivity paves the way for a host of technological advances that were previously limited by bandwidth availability, including VR, AR, advanced smart home technologies, large-scale machine-to-machine communication and the Internet of Things (IoT).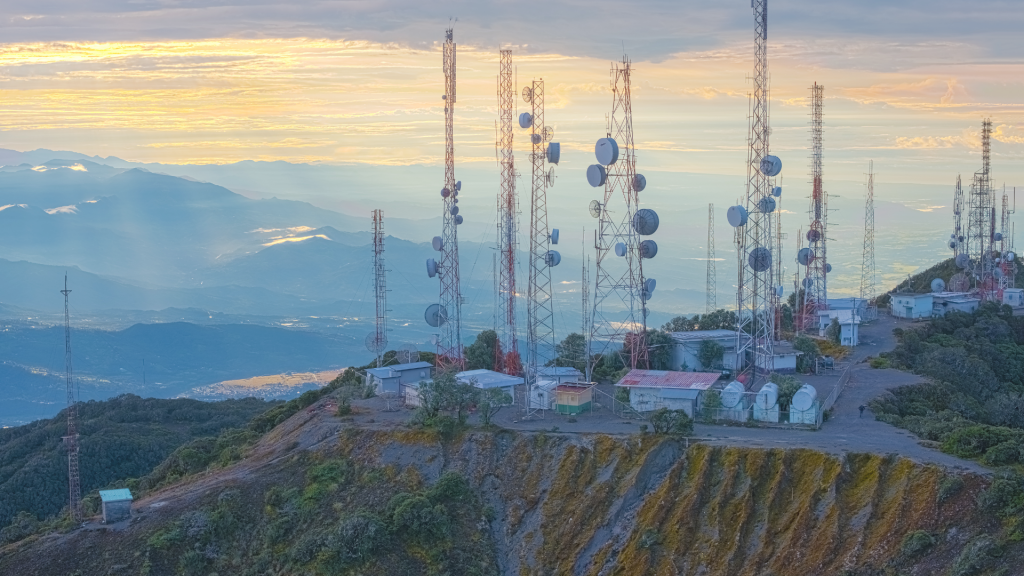 Use of traditional services such as voice calls and text messaging is diminishing, while the demand for their networked alternatives – video calls and instant messaging platforms like Telegram, WhatsApp, et al – is rising exponentially. This means the amount of data that telecom companies handle is exploding, creating the key technological challenge facing the industry today.
If robust data practices aren't put into place, providers will be overwhelmed by the sheer quantity of data flooding into their servers. This will especially emanate from new breeds of connected devices that compose the Internet of Things. Tech analyst company IDC forecasts that by 2025 79.4 zettabytes of data will be generated by IoT devices alone.
Telecom providers have to act swiftly to move from legacy networks to more modern architecture in order to keep up with the competition. But architecture isn't the only concern; they also need to develop a solid business-wide strategy for data collection. This is vital not only for internal organisation but also ensures compliance with regulatory frameworks.
Regulations aren't the only thing businesses need to worry about. Meanwhile, cybersecurity risks are becoming a growing concern. As the number of connected devices increases so does vulnerability to attack, putting the impetus on telecom providers to take measures to improve the security of their networks. Subsequently, they must make cybersecurity a top priority and consider the measures they need to put in place in order to ensure their networks remain impervious to attack.
If data is handled intelligently it can open up new opportunities for businesses, allowing them to make reliable predictions for the future and offer better customer service. In fact, all of these challenges can also act as opportunities. However, time is of the essence and businesses must act quickly in order to stay in the game.
Faced with the daunting task of having to enact multiple technical transformations simultaneously, telecom providers can greatly benefit from bringing an experienced expert on board, like an IT PM. For those unfamiliar with the role, we'll outline the key features and responsibilities next.
What is a Data Project Manager?
The role of Data Project Manager combines technical, business and management skills to deliver change that is tailored to the business's specific challenges. They are able to diagnose issues that may be holding a company back and plan and execute IT solutions which advance the client's pursuits and goals. It is their responsibility to choose a delivery model and time frame which best suits the business and apply leadership skills to make sure that the transformation penetrates every level of the organisation.
On the technical side of things, a Data Project Manager would be expected to be an expert in enterprise data governance, with an advanced knowledge of the many ways to use data to bring value to a business. They'll have extensive experience in infrastructural transformations, such as data centre build-outs and migrations. A professional that specialises in IT project management for telecom will also be well versed in the specific requirements of the industry – whether that be end-to-end infrastructure deployment, marketing and product development, or technical network capabilities.
In terms of business expertise, a Data Project Manager will have practical knowledge of different management approaches (Waterfall, Agile, etc.). Their management skills will also give them insight into how to effectively lead large teams, organise projects and enact best-practice programme governance. They'll also have the ability to make informed financial proposals through cost modelling and cost initiative development.
An IT project management from the telecom industry
An IT Project Management Consultant from Outvise was contracted by an Asian telecom provider on the basis of a new company initiative: to improve user experience and integration at every level of their value chain.
This would be achieved by streamlining the organisation's internal functioning. The management was aware that big data and data analytics were key to the direction they wanted their business to take. Ensuring that their data could be trusted, now and going forward, was paramount. With a firm foundation of reliable data, they hoped to put systems in place that would allow them to analyse their past strategy and make solid decisions for the future.
By bringing together organisational silos to create a data-driven company culture, in which all employees have more intelligence access, they could deliver on these ambitions. Here's how the Data Project Manager steered them towards this vision.
The method
Outvise's consultant devised a comprehensive strategy to help the telecom provider achieve their goals. They took charge of building a new bespoke platform from zero: a future-facing infrastructure which not only took the company's current reporting and analytics requirements into account but was also designed to seamlessly accommodate the imminent demands of Industry 4.0.
They used their team management skills to analyse company culture, looking specifically at how employees were currently interacting with the processes and technology in place. With this evaluation in mind, they devised a series of structures – both technological and interpersonal – to implement a more streamlined and intuitive system.
Summary of approach
Management skills applied to identify inefficiencies in current technological and human processes.
Hard skills to deliver an entirely new platform to deliver on the company's objectives.
The results
This IT project management assignment was a major success for the telecom provider, achieving the following results:
Enterprise-wide single source
In order to centralise the company's database, enterprise-wide single source architecture was designed and implemented. Single source of truth or SSOT architecture refers to a method of structuring information models so that all the data that a company gathers is aggregated in a single location – in this case, the new platform.
Previously, data from each department was stored separately, resulting in duplicated data points and organisational silos. The new system ensures that data from all departments are gathered, standardised and edited in one place, creating better access, improved reliability and a boost in company-wide efficiency.
Self-service BI
The Data Project Manager put a self-service business intelligence interface in place, allowing people from all areas of the company to access and explore data sets, even those with no background in statistical analysis. Intuitive and easy to navigate, the interface filters, sorts, analyses and visualises data for users, without any need for them to consult the IT department. This frees up the IT team's resources for more demanding tasks, reduces bottlenecks and encourages more informed decision-making across the business.
Machine learning and predictive analytics
Cutting-edge machine learning and predictive analytics were put into effect, raising the company's data analysis capacities to the next level. Machine learning trains algorithms to uncover patterns in market research, recognise outlying data points and flag potential anomalies.
Predictive analysis uses descriptive analytics and statistical modelling to work with large volumes of data. The algorithms are able to calculate potential outcomes based on changing variables, giving the business the ability to make forecasts based on historical data and identify the most probable outcomes.
Data quality
In addition, the Data Project Manager carried out a thorough data quality analysis to ensure the data that the company already had was fit for use. The existing data was profiled for inconsistencies and then cleaned to remove outliers and increase overall quality. A data quality assessment also implies setting clear data quality rules for the business going forward and introducing performance targets to ensure that the data maintains a high standard of accuracy, relevance and consistency.
Near real-time event-based campaigns
Near real-time campaign management software was implemented, improving customer service by setting a swift response in motion when a customer interaction occurs. Using AI and analytics, the software can be trained to give different responses based on customer behaviour, targeting specific profiles for personalised offers and using segmentation to diversify messages.
In turn, the software helps the business capture more data to further enrich analytics. These kinds of event campaigns can also be put to good use in an internal business context – for example, to keep track of KPIs in real-time.
Data science and data analytics CoE
Finally, the project manager set up a CoE specifically dedicated to maintaining and promoting a workplace culture of excellence in data science and data analytics. A CoE – which stands for Centre of Excellence – is a team made up of people from various departments whose role is to provide coaching and support to employees throughout the organisation.
They provide the knowledge and expertise to keep standards high going into the future, encouraging accountability for data efficiency, modelling good practice and making sure people in different groups and teams are on the same page.
How can I find a Data Project Manager?
This IT PM case study only provides a small snapshot of the many ways that IT project management can make a vast difference to telecom companies at this moment in time. Data Project Managers are capable of orchestrating a broad variety of projects, from short-term tasks like an assurance review or a data centre migration to long-term end-to-end transformation assignments involving hardware, software or data.
While some companies decide to leave the task to a full-time employee, this has some clear disadvantages: an 'insider' who is already embedded in the company culture will not be able to take the same objective viewpoint on the organisation's practices. Often, transformation won't come from within; you'll need some really radical thinking to take the company to the cutting edge.
In contrast, an external expert can act as a pair of fresh eyes. Furthermore, the services of a professional brought in on a temporary task-based basis are indisputably more cost-efficient. An independent expert will also bring extensive experience, having carried out similar projects in other organisations or fields. So where can telecom companies source independent professionals for their next IT project management assignment?
Outvise can provide a valuable shortcut to finding the talent you need. Outvise specialises in Business Tech freelancers that bring a sought-after blend of tech knowledge and business acumen. Plus, our founders are seasoned telecom professionals, so we have a special emphasis on the industry.
It's easy to discover fully vetted and verified Data Project Managers by browsing our network. Sign up to Outvise to find an expert for your IT project management assignment in just 48 hours.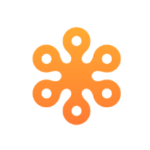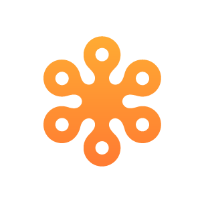 Outvise is a unique global talent network with a focus on Business Tech. We are helping our clients to run with their new projects and digital transformation needs with a specific focus on the Telecom and Media space. We have already provided thousands of days worth of highly specialised expertise for industry-leading companies and management consulting firms across more than 20 countries.