Reading Time:
3
minutes
5G is no longer a future trend: it's already available to millions of users worldwide. But many industry experts agree that this technology's potential hasn't been fulfilled yet. What is the present of 5G today and where is it heading? The Outvise team analyses it. 
The present of 5G
5G has been set to replace 3G and 4G phone networks and hailed as the harbinger of a number of improvements, namely to accelerate data transfer by 100 times and allow more wireless devices to connect to cellular networks. 

5G has been forecasted as the answer to many new challenges in the mobile phone industry, including the consumers' demand for increased speed in mobile data at a time when streaming services are booming.

According to 5G Americas, the industry trade association and voice of this technology, 5G would "transform wireless network capability by facilitating extremely dense deployments, harnessing spectrum never before available for cellular systems, being able to use extremely wide radio channels, (…) and supporting new ultra reliable and low latency applications".

However, the present state of technology is yet far from being the disruptive upgrade that companies and users were expecting. One reason for this could be that the initial versions that have been released, while they use wider bandwidths, are still based on orthogonal frequency-division multiplexing.

Another reason might be that the infrastructure changes that 5G requires haven't been carried out yet. The 5G technology capable of delivering the long-anticipated speed requires a great investment from companies. However, users aren't ready to pay more for their data services or wireless plans. 

Where 5G is heading: untapping its potential
While many industry experts have raised questions about the reality of 5G technology now, it's true that this system's potential remains untapped. There are a number of industry actors that are working in the right direction in order to use this resource and bring value to users in the future. In fact, the time arc for the development of 5G reaches as far as 2030. In the following decade, these are some of the future solutions that 5G could provide: 

5G could not just improve mobile broadband. Its real potential is the new applications that could develop with it, specially ultralow latency and mmWave.
This technology is aligned with the possibility to universalise virtual reality applications. This is also a natural consequence of other developments in mobile technology, such as larger screens and faster streaming speed. Users will be able to experience mobiles in a much more immersive way, and virtual reality will come as a natural consequence.
Industrial applications for factory workers can also be explored. 5G holds the potential of building true smart factories, where artificial intelligence, augmented reality or automation tools become a reality.
Ericsson has worked on a report that foresees "operators can benefit from up to USD 619 billion market opportunity globally in 2026" by applying 5G on an industrial level. Through market research, they claim that the main benefits will include the installation of automation systems (introducing logistic systems and robotics), planning systems (and new educational tools) and field devices (to gather data and monitor how it evolves). 

Developments in the 5G technology would not only mean faster data exchanges, but also new ways of bringing internet to users' homes. 
The progress of MIMO and mmWave technology could mean that fixed wireless systems could eventually replace fiber connections. While the mmWave technology is still developing and isn't ready yet to solve more complex issues, its potential could be explored in fixed wireless devices first. This would entail a more economical process that would directly impact the cost of installation for users.

From foldable phones to 5G, 2019 saw operators, manufacturers and many other players in the industry searching for the next big disruptive technology that will keep customers hooked. However, the initial introduction of 5G has brought a lesson to be learned: it's only through adding value to users that companies will thrive and the industry will stay relevant.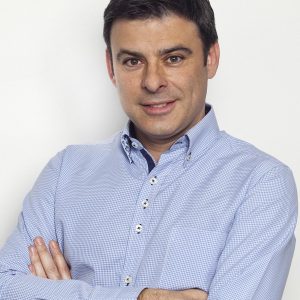 Experienced advisor and entrepreneur working to disrupt the way talent is sourced and acquired. I strive to innovate and to bring better and more effective ways of engaging with the TMD Talent worldwide. At Outvise we enable experts and companies to navigate through the ocean of liquid talent, connecting it directly to whomever needs it, wherever the need is.