Reading Time:
6
minutes
In over 25 years of consulting, acting as PMO Manager for an Outvise client in Saudi Arabia was one of the most exciting and challenging projects I have done. It was perhaps one of the most ambitious 5G launches in the world, representing a major step change for telecoms in the region.
It goes without saying that 5G is one of the hottest topics in telecom and technology. Deploying 5G has the potential to completely change society. Many of its technical specifications have been designed with Industry 4.0 in mind, with ultra-low latency, greater bandwidth, support for higher device density, and network slicing.
However, with advanced technologies come complex challenges. On the technological side, we need to think about infrastructure, data processing, and security. On the business side, there needs to be a compelling case for investment in technology and a robust sales and marketing plan. The PMO Manager will have their work cut out – and this was why it was such an exciting project for me.
Complex technologies require complex project management
Everyone is talking about 5G. It has incredible potential, but with this potential, come technical questions. Handsets and terminals are just one example; 5G uses different parts of the radio spectrum to deliver on capacity, speed and coverage. This means that handsets need to have the sophistication to support these different frequencies and designing all this to work together puts real pressure on antenna and base station design.
Then there's the sheer volume of data generated; to provide meaningful, value-added services to customers, you have to be able to process and analyse this enormous amount of data. The application of AI solutions will be a necessity in order to handle this vast amount of data, and in turn, companies will have to develop their data strategy. For instance, a crucial question will be the nature of the cloud system they choose to adopt: public, private, or hybrid.
As is clear from just a fleeting discussion of the technicalities, the planning and execution of a 5G product launch are a complicated endeavour. From deciding where to place the base transceiver stations (BTS), to designing the product, creating a customer service plan and outlining the business case, the PMO manager has to have outstanding technical knowledge, leadership skills, and extensive experience in financial planning. Before getting into the case study, let's look closer at what a PMO does exactly.
What does a PMO Manager do?
The Project Management Office (PMO) defines project management best practices throughout the organisation. The PMO Manager is the leader of this department, and therefore, oversees every aspect of project development. They perform a broad variety of functions to define and maintain project management standards.
A principle I apply to my management style is SMART. As a SMART PMO, I ensure that all objectives are Specific, Measurable, Achievable, Relevant, and Time-based. This time-honoured management principle aims to clarify ideas, focus efforts, and use time and resources effectively in order to meet the project goals. A principle like this is useful in an endeavour as complex as 5G, as it keeps projects focused.
Facilitating project planning
Here, the clue is in the job title. Naturally, a PMO Manager will play a key role in project management and planning. In the early stages, they will prioritise deliverables, define the timeline, and assign team members to the various tasks to ensure project momentum and efficiency.
Analysing budgets
A key function of the PMO Manager is financial analysis. This includes planning budgets, allocating resources, and quantifying and mitigating risks. They'll also need to report regularly to the CFO and other stakeholders.
Optimising processes
Once the planning stage is out of the way, the PMO Manager needs to ensure that all processes are carried out according to the outlined standards. This will also include a dimension of continuous improvement to optimise processes as the project progresses.
Ensuring proper documentation
To ensure the manager is running a SMART PMO, documentation is essential. Documentation is key to specificity, measurement, relevance, timekeeping, and crucially, demonstrating that objectives have been achieved. The PMO Manager will ensure all documentation is completed accurately. 
---
What are PMO skills?
Industry-specific knowledge
Experience in budgeting and finance
Highly organised
Leadership and change management skills
Ability to work under pressure
---
Case study: 5G rollout in Saudi Arabia
I was drafted in as PMO Manager to steer a 5G product launch for a fix/mobile operator in Saudi Arabia. They have been awarded the frequencies to roll out 5G services and signed for the delivery of approximately 2000 5G base transceiver stations all over the country. This consulting project aimed to steer all the activities and teams using the SMART PMO methodology.
The deliverables included:
5-year business case
Roll-out strategy, most importantly the strategic placement of 2000 BTS
Device management, including the acquisition of mobile FWA devices
5G product design for B2B and B2C customers, short and medium term
Go-to-market strategy
Marketing plan
Customer service strategy
The method
To meet the operator's objectives, a business model was drawn up to predict cell return on investment. The rollout strategy was then informed by this model, ensuring that BTS were placed in locations to maximise ROI. This entailed incorporating geo-marketing strategies including analysing external variables (demographics, availability of fibre connectivity, etc.) and internal variables (traffic per cell, congestion levels, home cell traffic, etc.).
With the business case solidified, we could then move on to designing the product. For B2B clients, we began by benchmarking the B2B 5G services worldwide. This was followed by segmenting clients according to their data needs and using this information to design initial 5G mobile packs, DIA, and VPNs. Looking to the medium term, the PMO strategised the product evolution by defining operator positioning, identifying and launching partnerships and devising the business case for future services.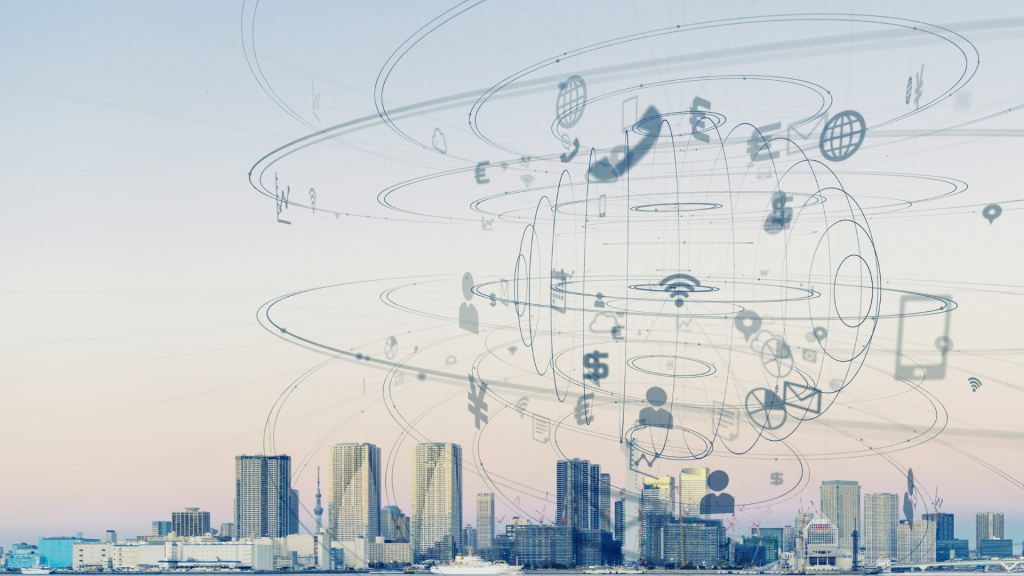 A similar approach was taken for the B2C offering. 5G products worldwide were benchmarked, users segmented, and a differentiated FWA and mobile product defined. After the initial launch of three service products, the PMO designed their evolution and drew up the business case.
In summary, the PMO supported multiple departments at every stage, from device sourcing and negotiations with manufacturers to the design of web content and call centre scripts. Every aspect was delivered via SMART PMO principles, ensuring careful planning, financial analysis, continuous improvement, and proper documentation.
Summary of approach:
Deploy SMART principles to manage goals
Devise short and medium-term business cases to ensure the sustainability of the project
Design products according to global benchmarks
Analyse demographics available infrastructure and ROI to locate 2000 BTS
Liaise with regulators to ensure compliance
Identify and negotiate with manufacturers to source devices
Train sales team to ensure the success of the strategy
The results
The result was a game-changing 5G network in the MENA region. The PMO played a vital role in supporting every stage of the project, from ensuring optimal cell-by-cell placement of the network, to devising the business case and designing 5G services for a range of buyer personas.
This was a breakthrough project for telecoms in the Middle East. As the PMO supported every function of the client organisation, it's a project I'm immensely proud of. It tested my industry knowledge and management skills to their maximum. Having delivered such an ambitious project is a career highlight for me.
Summary of achievements:
Cell-by-cell 5G BTS location and implementation
Business case outlined and corporate funding granted
B2B and B2C services designed, approved by regulators and launched with a medium-term evolution plan
Devices sourced and tested ahead of launch
Partnerships brokered and launched
All delivered on-time, to budget and fully documented
Get a PMO Manager with industry-specific knowledge
As this case study demonstrates, a PMO Manager needs industry-specific experience. The nature of a project and its deliverable will vary wildly depending on the sector, so it's essential you find a profile with relevant experience. This is especially the case in telecoms, where projects require a unique blend of technical acumen and planning capabilities.
Certainly, telecom players could turn to traditional consultancies to manage these projects. However, when efficiency is a high priority, there are more cost-effective routes. For instance, hiring a freelance project management expert could deliver all the skills the organisation requires at the fraction of the cost.
This is not to mention the fact that many of the best business, technology, and telecom talent are going freelance. This is the case for promising graduates and seasoned professionals alike; the attraction of a different, dynamic career path is attractive for profiles like PMO Managers, who thrive on new challenges. As the pandemic opened up the possibility of a mobile working life, we're seeing more and more experts flood into the freelance market.
Find them on Ouvise
But how can you navigate the ocean of liquid talent to find your next PMO Manager? The answer is Outvise. Our network is the only Business Tech talent platform that specialises in telecoms, helping you connect with promising talent in the Middle East, Europe, Africa and beyond.
Outvise offers an end-to-end service from AI-powered profile searching, personalised Account Managers, and our new Freelance Management System, which allows recruiters to manage their pool of freelance talent in one place with one fully integrated tool. With each hire taking as little as two days, it's a massive leap forward from the average 3-4 months it usually takes to fill a position.
If your organisation is working on a 5G rollout, hire a PMO Manager with Outvise. One of the team will be able to connect you with an experienced candidate in no time.

Experienced consultant and executive in the telecommunications and technology industries and consumer goods. He had led a great number of management consulting projects ranging from strategic plans to starting up operations in new markets.