Reading Time:
7
minutes
No matter what a business does, sells or produces, project management is a vital part of the success of any organisation. Here, we'll discuss two current trends in project management and how they can be combined: PM² methodology (pronounced "P-M squared") and SAFe methodology (Scaled Agile Framework). But first, a little background.
Within the field of project management, there are many methodologies that organisations can use to their benefit, some more famous than others. One, Waterfall, has been in the public domain for decades and was the cornerstone of every project. Despite being somewhat dated, it is often still used. Since then, Agile, which is behind SAFe, has been the prevailing project management philosophy that focuses on ongoing iteration and improvement of the product delivered in team settings. Nonetheless, to manage complex products PM² and SAFe are stealing the limelight from their older siblings.
Before getting into how these methodologies can help organisations succeed in fast-paced, complex working environments, we need to understand the core principles of both the SAFe methodology and the PM² methodology. Once you have a good understanding of the two frameworks, the next step is to identify the areas of overlap and how the two complement each other. This is what we'll explore here.
Unpacking the SAFe and PM2 methodology
SAFe methodology is a framework that focuses on scaling Agile methods in large organisations. It places emphasis on collaboration, transparency, and continuous improvement while also providing the structure and guidance needed to increase project delivery speed and quality.
PM² methodology, on the other hand, is a project management method that draws attention to the use of tools, processes and other techniques to ensure successful project delivery. One example of this is the way PM² can utilise the Agile methodology despite it not traditionally being its forte. PM² methodology covers every part of the process from project initiation, planning, execution, monitoring, and closure.
Each framework has a unique set of values and protocols. These guide and align the projects and their team members, ensuring a quality product delivered on time and within budget.
What are the 4 core values of SAFe?
SAFe adheres to four core values that should be implemented and therefore visible throughout the entire lifecycle of the project. These are alignment, transparency, respect for people, and relentless improvement. They are there as guidelines to help the people involved in every aspect of the project, but none more so than the leaders. They should embody these values closely. The SAFe website explains in more detail how these four core values represent, among other principles:
Greater communication
The fostering of trust among team members
Checking for understanding
Diversity of people and opinions
Learning opportunities
Ongoing project improvement
Innovation
What are the principles of the PM2 methodology?
In contrast, the PM² methodology has adopted a series of rules they call their Mindsets. The four pillars of which are Governance, Lifecycle, Processes and Artefacts. These are characterised in several ways, namely:
Remain outcomes oriented
Methodologies are created in order to aid project development, not vice versa
Find the best people for the role that benefits the project, not for other reasons
Not to follow plans blindly just because they have been made but be ready to adapt to change for maximum value
Many of the PM² Mindsets have been influenced by Agile methodology and have incorporated some of that philosophy. In particular, PM² has integrated Agile and therefore created policies such as:
Continuous development
Openness to revision and change
Team reflection on areas to improve at regular intervals
Attention to quality for the client above all else
Combining the two for even greater agility
However, by leveraging the structure and guidance of SAFe methodology in conjunction with PM², organisations can take advantage of the speed and flexibility associated with Agile methods. While PM² draws on the influence of a Project Manager, SAFe focuses on the use of an Agile Coach. The benefit here is that the speed of SAFe comes hand in hand with the robustness and reliability of PM² methodology to implement large-scale projects well.
In addition to the areas where the two methodologies overlap and complement each other, businesses should focus on fostering collaboration between the two frameworks. One of these two frameworks associated with the SAFe methodology is the Agile Release Train (ART). It involves the creation of mixed teams with shared goals but different skills, enabling them to move projects more quickly through silos and avoid delays. On the side of PM² methodology, the great focus on planning provides a rigorous structure that uses project gates to increase accountability throughout the process.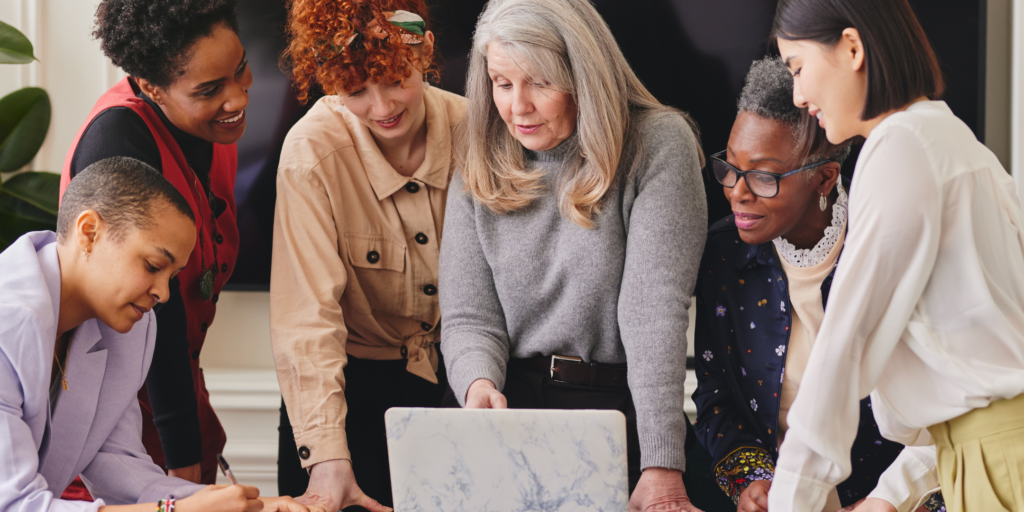 What steps should an organisation take to implement a successfully managed project?
Step one: Integration and assessment
Integrating Agile and PM² does not create a brand new philosophy but merely merges the two to get the most out of each of them. In this case, it takes Agile's approach to constant learning, revision, evolutionary development and adaptability to change with PM²'s strict adherence to governance models throughout the entire lifecycle of the project. Nowhere is this more the case than in the plan creation stage where the details of the project are laid out.
Step one of any SAFe methodology project management plan should always be an assessment process. It is no different in this case, where Project Managers should begin by fully acquainting themselves with the functions of SAFe and PM² methodology to evaluate the strengths and weaknesses of both systems. This is also the time to make an identification of the areas where the two systems can be integrated. A detailed EU-published report on merging the two methodologies can be found here.
The PM² methodology in the first stage is about initiating the project. This means establishing what the project is and what it aims to achieve before talking about the "how". In this stage of PM², stakeholders will argue the business case of the project, define the scope and assign Project Managers. A project charter will then be drawn up that outlines all of these items. This document should be followed and referred back to throughout the course of the project.
Step two: Resource identification
This stage includes detailing the personnel, tools and technologies required for the lifecycle of the project. At this stage, it is also important to evaluate the project's impact on the company's culture and how it will affect staff in the long term.
The SAFe methodology takes the Agile Manifesto's assertion that "the most efficient and effective method of conveying information to and within a team is face-to-face conversation" into the post-pandemic age. It is easy to translate this maxim at face value and suggest that only in-person meetings are good enough but with the way we do business today, it is far from essential. Teams are often spread far and wide and the way we connect from afar has never been easier. That being said, it is still extremely important for Agile and SAFe project management to maintain a level of contact within the team that is established from the beginning.
Step three: Roadmap development
This stage, called the PI (planning interval) is beneficial for businesses because it can, among other things:
Build a community and network of team members
Establish contact with key stakeholders
Ensure that team members and stakeholders have the same vision for achieving business goals
During this period Project Managers should take the opportunity to lay out a roadmap that includes milestones and timelines for each step of the integration and project process. This helps to ensure everyone involved in the project is aware of what happens at each particular stage of the project and when. It also adheres to the SAFe methodology by applying principles of collaboration, facilitating co-learning and improvement with an understanding of where each team and individual are in the process.
This stage should also include a plan for monitoring and evaluating the progress of both the integration and the project as a whole. Here, corporate governance and oversight should be clearly stated and defined, showing teams how these will take place over the course of the project and why.
Step four: Integration
Once the roadmap has been developed, the next stage is the integration. The tools, processes, commits and building of the project will begin to happen. This stage will be the longest of all the stages and if integration has been done properly, will show where the weaknesses and strengths really are.

One of the benefits of integrating SAFe and PM² methodology is that it takes Agile's approach to flexibility and fast response to unforeseen issues with PM²'s greater portfolio management and monitoring and control. As this is the stage where more risks are being taken, and the feasibility of efforts are being shown, it is important to bear in mind that these methodologies have resilience towards these issues built-in.
SAFe argues for continuous integration that enables teams to continually work on integrations as they are running. It means that products can be deployed and worked upon, corrected and tweaked as required. It is cost-effective, reliable and reduces risk by being able to see what works and what does not in non-theoretical terms.
Step five: Monitoring and evaluating
The final evaluation stage should include details of everything that happened throughout the integration of the two methodologies in the completion of the project. Often, throughout the course of a project, there is a change in scope as teams and managers realise there are either fewer or greater possibilities. These changes in scope, risks identified and dealt with, decisions made and other issues should all be recorded in project logs and reports. This has the benefit of allowing future Project Managers to learn from the successes and failures of past projects while also providing accountability for the client and other stakeholders.
Particularly within the world of web development, SAFe demands continuous deployment of the product to allow for fast response times when improvements and changes need to be made. Because of this, it can be hard to say where the endpoint of this kind of project is unless the product has reached the end of its usefulness. It is at this stage that an assessment of the necessity of other iterations will be made.

This is also the time to evaluate the success of the SAFe and PM² integration, deciding whether it helped the team work more efficiently, for governance to be more helpful and wider reaching and ultimately whether it led to the product being released on a more favourable timescale, resulting in happy clients.
Two different approaches to project management need not be opposing
The integration of two disparate project management methodologies may seem like squeezing a circle into a square, especially two such as these. A project management beginner might see them as having very different ideals and hopes. However, after digging a little deeper it should be easier to see the benefit of learning from two different ways of managing a project and seeing how they can complement each other.
Many of these processes and the associated documentation can be quite daunting. It is very easy for poor implementation of these methodologies to lead to poor performance or failure of the project. The Outvise talent platform features a host of Project Managers with expertise in both the PM² methodology and SAFe methodology. Contact us today to let us help you find the right expert for your project.

David is a proactive, entrepreneur and founder of two companies, one in Estonia called "InPMWeTrust OU" and another in Spain just established called "RYD Consultores Asociados S.L. " both focused on IT Consultancy. Computer Science engineer and IT Senior Project Manager with more over 20 years of experience working for private companies and European Institutions. He loves spending time with his wife and close friends going out and hiking and enjoying nature and walking out with his dog Tom, a cross-breed dog who loves too much. He's been always involved since child with technology as his father was IT project manager also since the 60's and one of the first computer science engineer in Spain, so technology and bits are running through his blood since he was born.