Reading Time:
4
minutes
Making a team authentically Agile is a challenge. In my experience, it can take months of coaching and discipline to cement habits like daily stand-up or Scrum meetings. However, the challenge extends far beyond getting into the rhythm of these rituals; maintaining their dynamism is what's at the core of being an Agile coach.
But what is an Agile coach? An Agile coach is, in essence, an enabler and a champion of Agile methodologies within an organisation. They implement Agile practices that nurture collaboration, enhance flexibility, and make the workplace more dynamic. The following phase is maintaining these practices, as even time-honoured tools from the Agile philosophy can get stale if energy depletes.
There was one team I coached recently that found it particularly challenging to move towards Agile. Although at first the daily stand-up meeting was a quick, fun social event it later turned into a mundane tick-in-the-box. This isn't to say the team was fundamentally failing or averse to Agile – in fact, this scenario can be quite common. I have definitely experienced this feeling during my fifteen years advocating for Agile, in spite of my commitment to the format.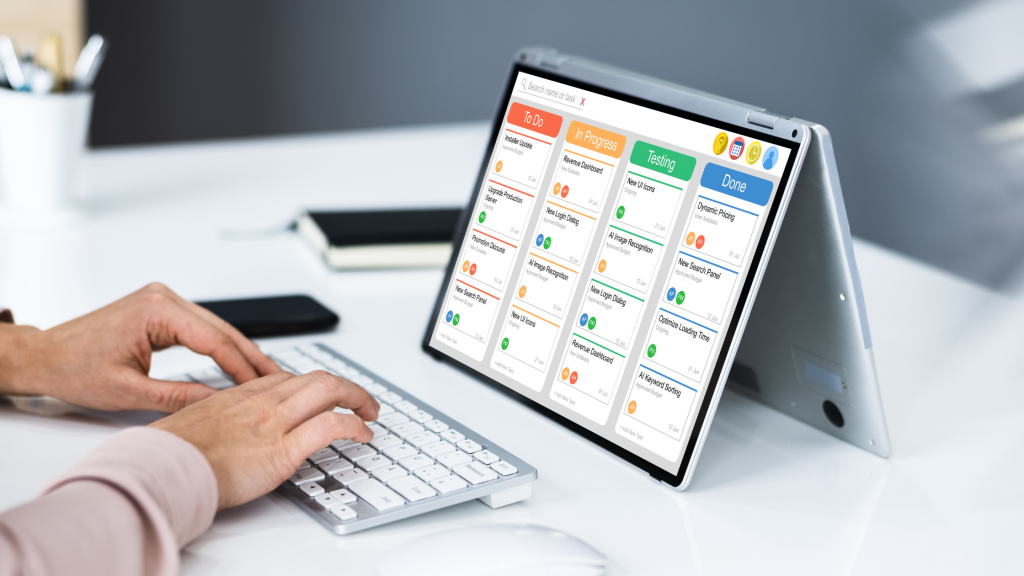 So what's the solution? How can we stop Agile rituals from stagnating? My proposal is that being Agile isn't just a management framework; it's a lifestyle. Let me explain why.
Why endorphins are the fuel of motivation
A big part of achieving a truly Agile way of working is understanding the mechanisms and how they operate in professional life. These mechanisms add dynamism to the day and help us achieve a healthy, more active professional routine. With Agile, we don't really need any external stimulus to maintain intrinsic motivation (if properly maintained). I'll use a brief example to explain this assertion.
If I'm feeling a little low-energy, the easiest way for me to reboot is to go for a jog around the park. Or, if I'm feeling a little less ambitious, I'll just take five to go to the water cooler or coffee area. I take the opportunity to stretch my legs and get a change of scenery because this action does something crucial: it releases endorphins.
Endorphins are the 'happiness hormones' that are essential to helping the body cope with pressure and exertion. If you're anything like me, you dread working out and drag your feet when the time comes to go to the gym. But, at the same time, you know that once it's over, you'll feel great: energised, happy and motivated to keep going. This is endorphins at work.
Another good way of generating endorphins is laughter. If you're watching a comedy or sharing a joke with friends, it goes without saying this is a mood booster. This is why the highest performing, Agile-accepting companies are investing in social spaces in offices – to simulate these kinds of environments to keep employees motivated. Others with bigger budgets are investing in gyms and fitness areas too.
Certainly, forward-thinking companies are wise to the fact that health and happiness keep employees motivated. It also drives productivity, and crucially, creativity – the condition to which an Agile coach strives. Nothing good ever comes from tying an employee to their desk. Instead, they should be encouraged to get up and out to stay energised and focused.
Shake up the Scrum
Now we've established the need for these happiness hormones, let's see how we can incorporate endorphin-releasing activities into Agile – and indeed, why these activities marry with the essence of the Agile project management methodology. As an Agile coach, I believe Agile should drive happiness. According to my research, these ways of working present various opportunities for endorphin release.
For example, daily stand-up meetings are the perfect opportunity for some light exercise. When everyone is standing around their KanBan boards for fifteen minutes, the team has a valuable moment to socialise, joke around, and laugh together. It's also a key moment to share the day's targets and stoke up a bit of healthy peer pressure to get them done.
For those who are still finding these daily Scrums mundane, there are various things you can do to reignite the spark of creativity. In some of my coaching sessions, I help participants seize the opportunity to release endorphins by trying some variations of established Agile practices.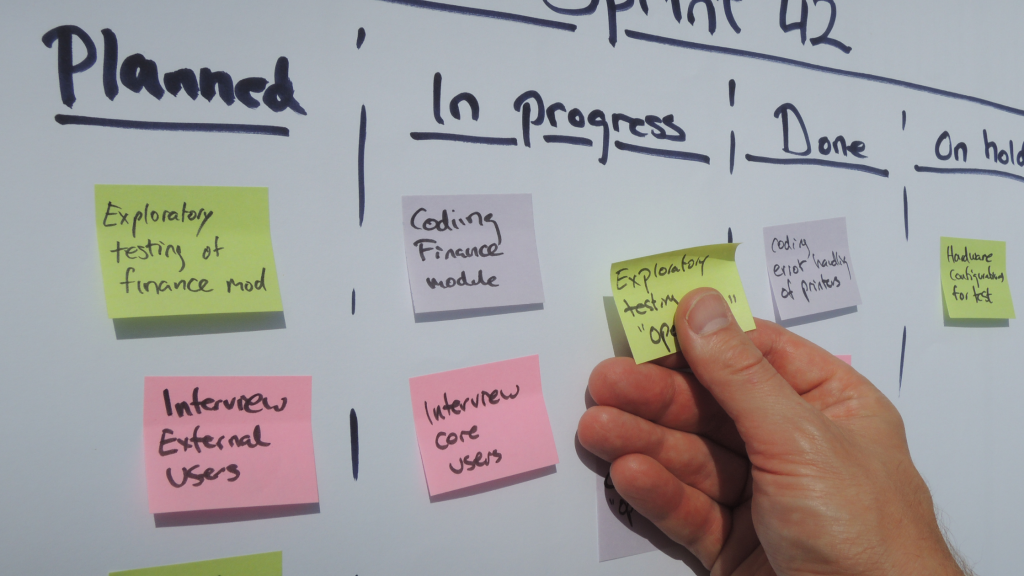 For example, during the STEAM™ workshop that I run, the delegates will usually be familiar with the concept of a daily Scrum meeting. We take this format and shake it up; one variation I particularly like is a daily plank meeting. It basically does what it says on the tin: instead of standing and talking, participants hold the plank position for as long as they can while updating their colleagues.
This is an exercise used by experienced Agile and Lean teams to keep the conversational collaborations even more dynamic and efficient. It might sound absurd, but believe me, these have been some of the most productive meetings of my life. If you haven't tried it already, give it a go; it could be the next level of maturity for your basic daily standing meeting. Either way, those crucial endorphins are there for the taking.
Hire an Agile coach
Motivated staff is the prize the Agile mindset delivers. Underpinned by these basic principles of human biochemistry – that endorphins are the fuel of motivation – you can integrate Agile methodologies into the very foundations of your working practice. All you need is a bit of inspiration, creativity, and perhaps some guidance from an Agile coach.
If you're looking for a freelance Agile coach to breathe some life into your working practices and get the endorphins flowing, Outvise can help. With thousands of certified agile professionals ready for remote and in-person work all over the globe, the expertise you need is just a click away. Explore the portfolio here.

His passion is to help you find mindful motivation and purposeful productivity while developing future leaders and change catalysts for making this world a better place.
Having trained 2000+ professionals, delivered 100+ master classes in 10+ countries, developed 100+ coaches while saving £200M+, Naveed lives lean and breathes agility. For the past 20+ years, he has been enabling talent from global enterprises to local startups in translating vision to strategy to agile & lean execution with an overall aligned and shared vision globally.