Reading Time:
8
minutes
An IT Project Manager is more about who they are than what they do. Almost 90% of their time is spent communicating. This means that they have to offer a seamless blend of business acumen, technological know-how and people skills. It's a unique personality type, which can make hiring an IT Project Manager a tricky task.
I like to think this blend of hard and soft skills has an important link with simplicity. When thinking about what makes a really great IT Project Manager, I reflected on this quote from Richard Branson: "Complexity is your enemy. Any fool can make something complicated. It is hard to make something simple."
An outstanding IT PM will have the ability to find the path of least resistance to the project goal and the flexibility to alter that path as needed. They'll be able to communicate to the team and stakeholders with absolute clarity how that route was found, no matter how complex the negotiation may have been. It's these skills that will really make them stand out from the crowd.
In turn, recruiters have to have a clear understanding of the role and its requirements to find the right person. Here, shouldn't we say we? I'll outline the essentials of the role and share some tips about how to find a rock-star IT Project Manager that offers the complete package.
What is an IT Project Manager?
First things first, what exactly is an IT Project Manager anyway? An IT PM is the professional responsible for overseeing the planning and execution of an organisation's technology initiatives. This could be anything from a data centre move, to implementing new applications or software, or managing a post-merger IT integration, to give but a few examples.
Ultimately, they're responsible for the business case. That means they have to ensure the project stays on course to meet the objectives of company leadership or the project board. This leads us to an important point about where they sit in the organisational hierarchy; they don't make executive decisions. They're more a charge working on behalf of the project sponsor.
Their relationship with the executive team runs in parallel with their relationship with the team they manage. An IT PM is distinct from a line manager in that they're not there to tell people what to do. Instead, they should inspire the team to move forward and deliver. This is why it's crucial that they're a people person – the team has to want to be led by them.
---
IT Project Manager key responsibilities
Responsible for the project on a day-to-day basis.
Delivers business case outputs.
The primary change agent in the organisation.
Runs the project on behalf of the project board or sponsor.
Focuses on project support and team management.
---
What is the difference between a Project Manager and IT Project Manager?
There can be some confusion between an IT Project Manager and other roles. A common uncertainty can be the difference between a regular Project Manager and an IT Project Manager. Simply put, an IT PM oversees IT-focused projects with a similar set of managerial skills required of a traditional Project Manager.
Some people are also unsure of the difference between an IT Project Manager and other types of technology-driven managerial roles. For instance, a Scrum Master is a project leader that will ensure the team follows Agile principles. In contrast, an IT Project Manager could use any methodology to deliver the work.
Another overlapping role is a PMO Specialist, which like a Scrum Master is an Agile role. Like an IT PM, a PMO Specialist will identify and remove impediments to progress but will execute responsibilities within the Agile framework.
A final distinction I'll make is between an IT Project Manager and a Programme Manager. A Programme Manager is a role – one that I now assume more often myself – senior to the IT PM. A Programme Manager coordinates multiple projects and business-as-usual activities to drive the business towards overall change. In essence, they focus on capabilities rather than outputs in a more comprehensive role.
What does an IT Project Manager need to know?
Now we've cleared up the differences between an IT PM and other similar roles, let's look closer at what they're expected to deliver. I'll begin by framing these with some key statistics about why IT PM is such an integral role:
32% of projects fail due to poor management.
68% of projects fail to meet deadlines, budgets, or quality targets.
On average, a large IT project runs 45% over budget.
An IT PM's raison d'être is to mitigate these very scenarios. More often than not, they do: 97% of businesses believe that effective project management is essential for success. This is because the IT PM keeps the project on course, working strictly within the parameters of the business case and making sure the project remains viable.
They begin by defining the agreed products and drawing up a roadmap to their delivery within the business case. This plan will continually refer back to the business case, ensuring there is a clear path towards these goals. This continued justification, coupled with working strictly within defined roles and responsibilities, ensures that the project stays on track, on budget and on time.
This isn't to say that the IT PM will be completely rigid and unmoving in their methodology. They'll tailor the approach to suit the organisational environment and understand how the output fits into the organisation's wider objectives. They'll also manage by exception, which means they manage by influence rather than absolute authority. People don't report to them. Instead, they're a contributor to a team; they operate in a matrix environment where they inspire rather than instruct.
---
IT Project Manager core principles
Business case delivery and continued justification.
Working within the organisation's defined roles and responsibilities.
Knows how the project and its outputs fit into the organisation's objectives.
Definition and delivery of agreed products.
Management by stages.
Tailor approach to the organisational environment.
Management by exception.
Operate within a matrix environment.
---
Why should you hire an IT Project Manager?
Many organisations ask themselves why they need to recruit an IT Project Manager over any other managerial role. I would argue that it's because being a PM is like a chess match; you need to make various strategic moves and compromises in order to achieve your goal.
This is why having an idea is distinct from actually making it happen. An IT PM will take a highly nuanced, goal-oriented approach to ensure the project is delivered. They are delivery agents that create a bridge between executives and the project team. This is important as many functional members of the team will work in silos with little focus outside of their area.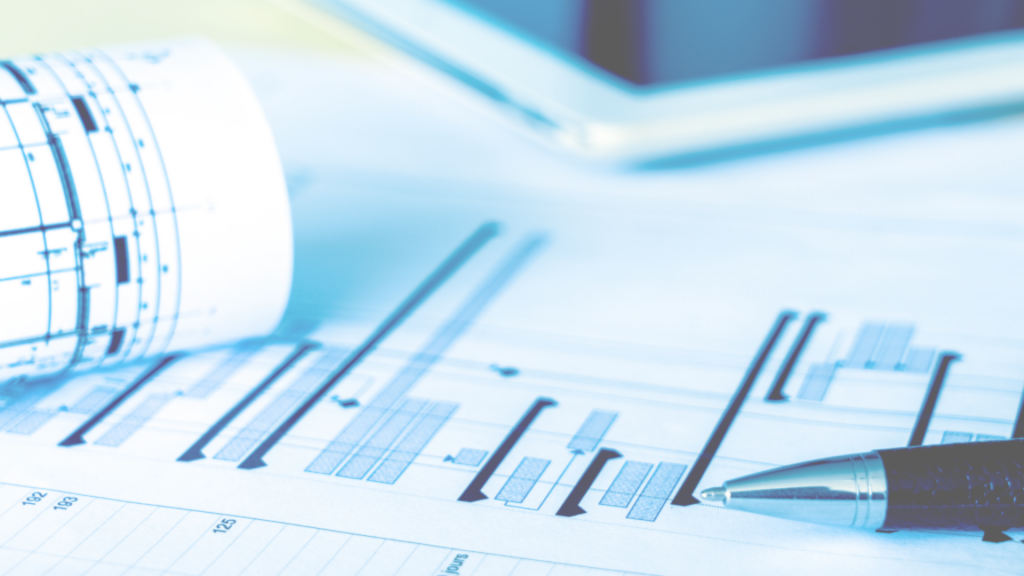 The IT PM is, by contrast, cross-functional. They're all about the bigger picture. Their expanded view means that they're the person that's around to do many of the things that other people don't want to do. Sometimes they have to play the "bad cop" ensuring that the team stays on track and deals with the minutiae to make things happen.
What makes a good IT Project Manager?
There's a key quality that I like to think about when identifying a good PM: how they accept adversity in order to overcome it. In any corporate organisation, it's inevitable that you're going to come up against challenges, big obstacles, and sometimes, downright brick walls. A good PM will understand and anticipate this and build contingency into their plan to absorb these setbacks. Again, the chess game analogy comes in handy to understand this concept.
To illustrate this point, I'll explain a situation I was in a couple of weeks ago. A client of mine was locating a new office in Stockholm. Out of nowhere, the moving company decided that they needed to come and shut down and reroute the entire IT infrastructure a week before. I had to make a decision: should we impact the warehouse and face losing certain revenue streams for a few days? Or, do I include in the project cut over the migration of certain applications and technology?
Sure, I could have shrugged my shoulders and said it wasn't my problem. But instead, I decided it was my role as a good IT PM to be business savvy. The last thing we wanted to do was disrupt revenue, so I chose option B and rescheduled the migration of certain apps to another data centre to ensure an easier move at the weekend.
This is why a good IT PM will be single-minded in carving out the path towards the deliverable. But in that single-mindedness, they'll have the flexibility to change the plan in order to do this. To bring the rest of the team along with them, they have to have a management style that I think is crystalised in this quote by another inspiring business leader, Steve Jobs:
"Management is about persuading people to do things they don't want to do. Leadership is about inspiring people to do things they never thought they could."
---
Core IT Project Manager skills
Proactive leadership and effective empowerment.
Ownership without fear.
In control and able to impart project status at a moment's notice.
Entrepreneurial, driven approach to team management.
People person, that's likeable and trusted by both the team and senior management.
Comfortable working in a VUCA environment (volatile, uncertain, complex, and ambiguous).
---
Essential IT PM toolkit
Ofimatica experience: o365, Excel, Visio, MS Project.
Arsenal of artefact templates to re-purpose.
Experience with different methodologies (Agile, Waterfall).
International remote team management in different languages.
Written and verbal skills to keep explanations clear and concise.
---
What to ask to find out if they're right for the job
Primarily, it's important to figure out if they're a strategist or just an Excel junkie. Sure, organisation is crucial to good project management, but do they make strategic decisions or just obsessively document the project's progress? This will be the difference between finding someone that's results-oriented and someone that's myopic.
It'll also say a lot about how they deal with obstacles and trade-offs, a key capability of an IT Project Manager. A good way to find out how they manage this foundational aspect of project management will be to ask them about their most successful project. What were the decisions and negotiations they make to steer the team towards delivery?
Finally – and I can't stress this one enough – they need to be likeable. They need to be able to lead the team and motivate people. This will make them a far more effective PM. Perhaps a good way to quantify this is if they're a contractor, how many clients they renew with and how much they jump around. If they have a lot of return business, they're probably a popular PM.
There are also some project management certifications you can look for. These are good, but not necessarily essential. I'd focus more on track record. But for reference, certifications from the Institute of Project Managers and Excelia are a nice addition to a CV.
---
Go-to interview questions
"When managing a project, how do you determine which of the triple constraints – scope, schedule, cost – is most important?
"How do you lead and influence without authority?"
"Are you a quick learner? Give me an example where you learnt and executed something fast."
"Are there any mental models you use to accelerate your decision-making process?"
"What's your greatest project success story?" (Make sure you drill down into it)
"Have you had an experience where the project wasn't viable? How did you respond?"
---
Find an outstanding IT Project Manager with Outvise
There you have it: an outstanding IT Project Manager is someone that's goal-oriented yet flexible; someone that leads by influence, not authority; and someone that owns the success of the project without fear. If you find an individual with these qualities, then you've already taken the first step towards success.
Outvise is a 36,000+ strong network of Business Tech professionals that blend business acumen with technological know-how. Within the network are many talented IT Project Managers with a wealth of experience in different fields and markets. With the tips shared here, you can find the ideal candidate for your organisation. Have a chat with the Outvise team to see who they can connect you with (it could even be me!).

Keith has managed & delivered 11 ´First 100 Day´ IT post-merger integrations; 1 Global ITSM SaaS Platform implementation; 1 ERP upgrade; completed 1 Transition Service Agreement & multiple office/warehouse IT fit outs across AMER, EU & APAC during the past 14 years in small, medium & large enterprises.
He's the founder of 1 UK limited company & worked as an Independent IT Project Management Contractor full time since 2017 deploying complex global IT TechOPs Infrastructure, M&A Integrations, Digital process improvements & software implementations in fast-paced, hands-on multidisciplinary environments.