Reading Time:
7
minutes
For a long time, HR departments have had a hit-and-hope strategy when it comes to recruitment. Often, the mantra "if you build it, they will come" has prevailed with the expectation that people need jobs therefore they will want to work for you. However, recently we have seen that this is no longer the case. Top tech talent are in such demand that they have the upper hand and therefore the liberty of choosing where they want to work. Sometimes, it's not even about the money.
Here, we are going to discuss how and where to find tech talent, particularly if that talent is not looking for you. We will then outline some of the ways to make your business look attractive to job seekers, as top tech talent are looking for the most favourable work conditions. We will then look at the importance of retaining a highly skilled workforce and cultivating their expertise.
By implementing these strategies, companies can build a strong and sustainable tech workforce that is reliable and committed to the growth of the business. In turn, businesses can aim to create an environment that fosters innovation, growth, and success in the dynamic tech industry.
How to find tech talent
These days, recruiting tech talent is a multifaceted process that involves looking for candidates in a variety of places. It requires a complete rethinking of the whole HR strategy because finding and attracting are part of the same process. When finding tech talent, start by developing a strategy for the talent acquisition team to follow throughout the process. This includes:
Analysing and assessing talent needs: does the role require a long-term or permanent contract? Will the role be filled on a project-only/freelance basis? Be certain of what exact skills are required for the project to be completed to know what and who you are looking for.
Assess the organisation's talent gap: does it include a deep-level understanding of what skills shortages there are among the already existing employees?
Create a team of people dedicated to sourcing new staff. Ensure that this team are well versed in the language and has some of the technical know-how to communicate properly with technicians and developers.
How to recruit top tech talent
After having made a thorough assessment of the organisation's needs, it is now worth looking at where to make the job vacancy known. Any modern tech organisation by now knows that they cannot just post their position on a website and hope that the brightest and most qualified workers will automatically see it. Nowadays, diversifying sources of information brings the best talent on board.
One way to make your presence known when sourcing tech talent is to go where they are. That means beginning networking and making connections with people on different platforms such as Github and LinkedIn. This has the benefit of raising awareness of your business and the kinds of technical problems it is involved in.
One of the best places to find tech talent these days is through talent platforms. There, hirers can have the choice of many top-tier candidates as well as the freedom and flexibility to hire on a freelance, short term or long-term basis. It is another place where the top tech talent already is and therefore an excellent place to start.
How to attract tech talent
Top talent are not necessarily looking for larger salaries (although it doesn't hurt) but instead, interesting and valuable challenges play a huge part in the roles they pick up. They want the chance to work with high-end projects and cutting-edge technologies. They can be demanding about it too: top talent will not stick around if they are wooed by promises of innovation but are forced to complete mundane tasks.
Another important factor for tech talent on the lookout for new opportunities is the reputation of the company's culture. If their top priority is no longer high salaries, then culture and people will instead be high on the list. This means cultivating a work environment that is friendly to employees and includes flexible work hours with a focus on results instead of rewarding long shifts.
A positive work environment for the higher echelons of tech workers also means empowering them to make decisions. It also means holding regular meetings and inviting feedback and collaboration among teams; utilising Agile methodologies to get results and exchange knowledge.
A growing factor in an organisation's attractiveness is how diverse it is. Not only is diversity good for business (according to McKinsey, businesses with a diverse workforce perform up to 25% better than those without), but it is also increasingly a factor that candidates insist upon. To tackle this, businesses are introducing methods of monitoring the success of diversity and inclusion projects with an end to maintaining and improving them.
As well as a positive working environment, in-work benefits are a surefire way to attract top talent. On top of a good salary, benefits such as good health insurance, a budget to spend on items related to health and exercise and access to discounts on high-quality tech items help candidates feel included and cared for. Furthermore, offering access to libraries of learning content and courses gives candidates the opportunity to level up within their work. With the opportunity to learn new skills coming from the organisation itself, employees are more likely to put that to use within the company itself.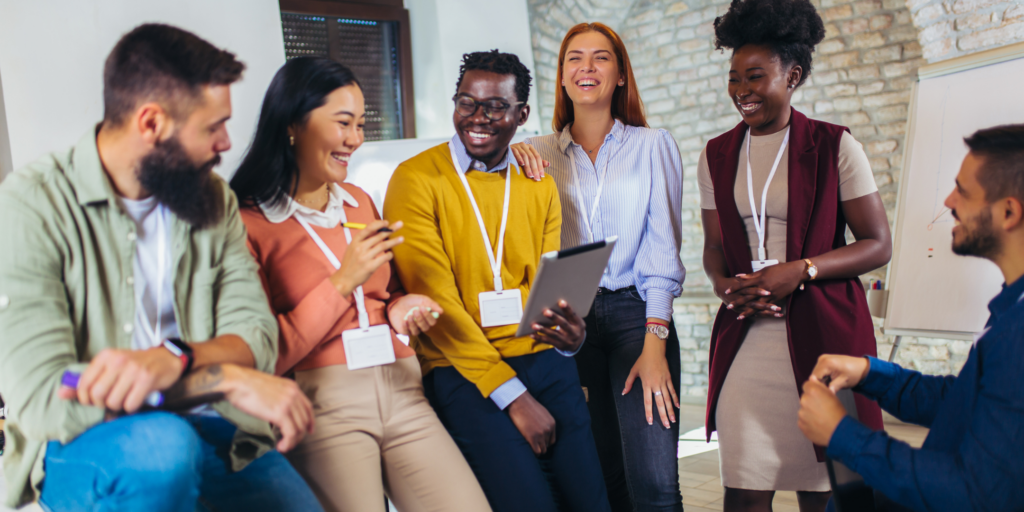 How to retain tech talent
Once the right candidate for the role has been found, organisations must ensure they enact strategies to keep them. One of the main ways to do this is to make sure that tech talent are driven to succeed in their actual roles. There can be a tendency to drive senior Big Data Architects, ML Engineers, or Data Scientists into management roles. Instead, think about putting senior profiles into roles that help develop the skills of junior developers, using their expertise positively.
Tech workers are motivated by problem-solving; keeping them busy at the things they are good at is one reliable way to keep them on your side. Similarly, another method is to keep engineers in a state of learning. New languages, technologies and ways of applying them are always useful to you and them. To use this newfound knowledge smartly, think about moving talent horizontally instead of completely changing their position. This gives them a chance to see different roles and challenges while still utilising their core skills.
Most importantly, though, always listen to what they want. A talented Data Scientist, Data Architect or AI Specialist rarely want to just be punching out code or taking tickets. Tech talent want to feel involved and invested in the progress of the organisation, trying out new tools and processes to get better results. Many specialists have their own ways of working that they're excited about; allow them to follow that. Furthermore, tech workers often want to feel like they are a part of something meaningful. In a report compiled by Gartner, 82% of the workforce said that it is important that their company sees them as a person. Therefore tech talent want to see their work played out in company strategy and see its effect on company performance.
As previously mentioned, workplace flexibility is also a major factor in whether people feel like their time is well spent at a company. If there is a policy of flexibility towards when work is done at the office and can be done at home, employees feel empowered to make decisions about which working environment makes them more productive. Some tech workers perform well at night, for example. Show your commitment to results over 9-5 conformity by giving workers agency over their own working hours.
Finally, after having found the perfect hire, make sure that the onboarding process is rapid and smooth. Tech workers often want to be able to hit the ground running as quickly as possible; their time is precious. Particularly when hiring freelancers, using a tech platform is helpful here. Platforms often have onboarding solutions built in, getting all of the legal and financial issues out of the way and freeing HR departments to do more hands-on work.
How to cultivate tech talent
Once organisations know that their talent is there to stay they need to be sure they are able to make a return on their investment. When leading with the strategy of hiring for keeps, whether that's on a freelance, short term or permanent basis, a good strategy is to ensure learning and growth outcomes are built into the role.
A dependable basis for the cultivation of talent will always be a programme of improvement. This can be offered through mentorship and coaching programmes. The benefits are twofold. Senior profiles can feel empowered to be part of a more junior team member's growth by stepping into a mentorship role, or a junior profile sees growth opportunities within an organisation. This allows them to grow both their own skills that they can use however they want but gives the organisation the chance to grow skills in a way that suits them for future roles. This is particularly true for freelance workers who may take on several jobs from various organisations but still want to be attractive to repeat clients.
For repeated freelancers and more long-term employees, regular feedback sessions and performance reviews should be held. When the hire has come from a talent platform, performance reviews are often built into the system itself, with a reviewing and ranking system that signals quality to other organisations. This feedback loop provides an opportunity for engineers, architects, and other specialists to hone their skills through constructive feedback and by identifying improvement areas.
By being open to hiring freelancers, businesses are signalling their interest in the potential for cross-training and skill enhancement. If a freelancer has more than one project at a time across different clients, then their skill sets are likely to be improved rapidly.
Investing in tech talent has benefits for everyone
Nurturing tech talent is a continuous process that requires a strategic approach and a supportive work environment. By effectively identifying, attracting, retaining, and cultivating tech professionals, businesses can build a strong and competitive tech workforce. The initial challenge in finding tech talent can be overcome by using a talent platform such as Outvise.
Outvise can provide help with every step of the recruitment process, from searching, procurement, and initial contact, to interviewing, legal, onboarding and in-work progress monitoring. Freelance workers are available on demand with fast onboarding times. By investing in your tech talent, you are investing in people that drive the growth of both the industry and your business.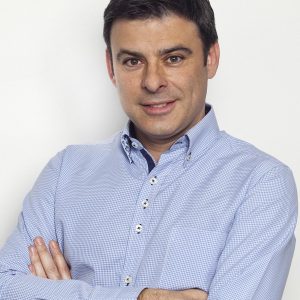 Experienced advisor and entrepreneur working to disrupt the way talent is sourced and acquired. I strive to innovate and to bring better and more effective ways of engaging with the TMD Talent worldwide. At Outvise we enable experts and companies to navigate through the ocean of liquid talent, connecting it directly to whomever needs it, wherever the need is.