Reading Time:
7
minutes
As many economies emerge from the pandemic and into the throes of a recession, businesses are looking for ways to weather the challenges ahead. One such challenge is navigating the radical paradigm shift in working arrangements; as droves of talent go freelance, the digital talent marketplace has become a key tool in many businesses' H&R arsenal. 
The so-called Great Resignation is casting a dark shadow over organisations of all sizes, as seasoned professionals and young talent alike look to replicate the improved work-life balance of the pandemic. These talent marketplaces have already emerged as a powerful response to the changing way we work and look for workers.
We know that these new HR strategies are here to stay, but how exactly will talent platforms interact with the marketplace in 2023 and beyond? In what ways will these marketplaces start filling talent gaps and help businesses get the right people for projects, fast? And, how can employers look for workers beyond the usual freelancer pipeline?
What is a digital talent marketplace?
Let's kick off with some definitions. For the uninitiated, a digital talent marketplace is a global, interconnected labour exchange where people can search for and hire contingent workers on a project-specific basis. It is a place where every transaction necessary for contingent work can take place, from sourcing talent to communication, invoicing and payment.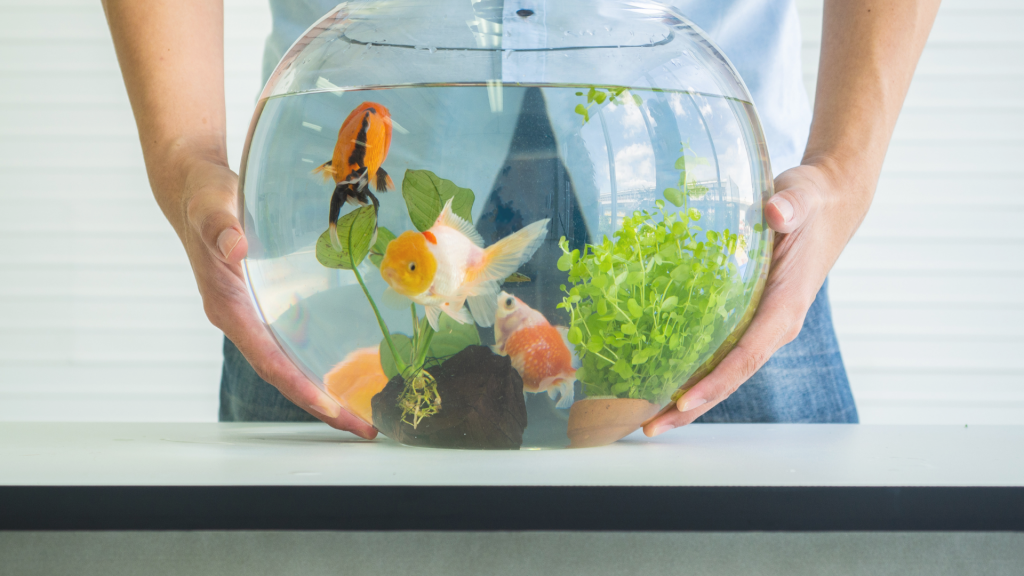 We use the term digital not to refer to the type of work being sought after, but the manner in which these work arrangements are made. Of course, digital workers such as developers and programmers are frequent users of these platforms, but it includes many other professions such as marketing, legal services, healthcare, finance and arts.
Ahead of further discussion, it's important to clearly define the type of digital talent marketplace to which we refer. High-level talent marketplaces targeted at skilled professionals are distinct from gig work platforms such as Uber, Lyft or Doordash.
These staffing platforms directly serve consumers that require a service. In contrast, talent platforms facilitate working relationships where a skilled worker completes a contracted project over a period of weeks or months with a business, consultancy, institution, or other organisation.
So how do you use a digital talent marketplace? Usually, the relationships are brokered via a mobile or web application that features user ratings and profiles with work history and skill sets. The talent platform comprises a large searchable database of users, allowing businesses to find someone with the specific skills they're looking for. The benefit for freelancers is increased visibility and access to projects outside their personal network.
What impact do talent platforms have?
The stratospheric rise of the digital talent marketplace is a response to various economic and cultural factors that have emerged in the last decade, particularly since the pandemic. Now, though, companies are not entering into the talent marketplace out of mere necessity, but because they are realising how they can reap the benefits where it matters – the bottom line.
Being able to pluck from the talent pool from anywhere in the world presents enormous opportunities. Businesses can access a wide range of skills and save on enormous relocation and legal costs ordinarily involved with hiring from outside of a locale. The talent marketplace opens the world up to hiring managers and offers greater opportunities to workers based all around the globe.
With workers free to work when and wherever they want, they increase their skill set through exposure to different projects and methods of working. This helps people work more productively, more intelligently, and more efficiently. For businesses, hiring managers save time by handing over the work of compliance and legal administration to the platform itself. This leaves hirers to focus on the more qualitative work; who they want to complete the work and why.
In August 2022, the Staffing Industry Analysts (SIA) community, of which Outvise is a member, published the Global Talent Platform Survey. The survey found that 41% of respondents agreed that the rising acceptance of freelance and contingent work will have a big positive effect on the talent platform market. Other important factors were skill shortages (36%), flexible workforces (32%), digital transformation (23%) and remote working (18%). Certainly, further growth is on the horizon.
The talent platform landscape in 2023
Research conducted by SIA indicates that the talent marketplace space will grow by 19% this year (after huge accelerations of growth to 25% in 2021, for obvious reasons). The reason for the slight downturn is due to outside macroeconomic pressures; post-pandemic economic recession. However, the evidence that this form of offering and finding work is here to stay is strong.
This expected growth in the market means that talent platforms will need to begin adapting to the type of work they attract and offer. Many platforms are expanding beyond the traditional digital work relationships and filling demand in other sectors like healthcare, legal advice and pharmaceuticals.
Furthermore, the talent marketplace is expanding its definition of what it expects from workers. As well as the requirement to complete a certain task, project or piece of a project, companies are also looking for advisers. According to the same paper published by SIA, this rapidly growing freelance consultancy market was worth $1.5bn in 2021 and growth shows no sign of slowing.
Initially, finance made up the bulk of these contracts but we are now seeing more uptake in areas such as healthcare, energy, and technology. Further change is being seen in the manner that work is completed. Over the past decade – since the inception of these talent platform models – the majority of contracts have been completed on a one-on-one basis. Now, we are seeing more engagement with groups or teams of freelancers to fulfil more complex projects.
What changes to the market will we see?
One of the major changes we will start seeing is talent platforms introducing hiring formats beyond freelancing. Now, temporary work, SOW (Statement of Work) and even posts on the hunt for permanent hires are becoming more common. According to the same SIA survey of 2022, permanent hires represented 26% of the contracts created on talent platforms. However, only 4% of the talent platforms researched offered all types of work arrangements, leaving a clear gap in the market.
Talent marketplace providers are also responding to a worldwide talent shortage. Companies and workers understand that radical upskilling is required to fill this gap. The SIA survey found that almost two-thirds of talent platforms now offer training options for workers to be able to make them more attractive hires. It is a savvy move; a platform that offers training increases confidence and loyalty. A company may end up returning to the same platform with the knowledge that their available workers are more highly skilled.
Many of the courses that talent platforms offer are based on maintaining soft skills to ensure that profiles are maintained at a high standard. This can include how to attract top clients, how to ensure workers receive positive reviews, marketing support, as well as pricing and invoicing strategies. This adds a human touch to an otherwise tech-driven solution.
Speaking of a human touch, SIA research has concluded that a surprisingly high number of platforms, 96%, include at least one layer of human involvement. Even more surprisingly, this represents an increase of 80% since 2021. This goes to show that clients of talent platforms appreciate the level of attention humans give when selecting workers and that technology is only a tool. The deciding factor is almost always not completely automatic.
However, smaller businesses are often attracted by the opportunity to use a purely self-service-based experience as it can be faster. This removes the need for manual review of curated lists as on a small scale, AI-based matching algorithms can do the work very well. That said, it's more common for platforms to tailor their own digital solutions than work with third parties; of SIA's respondents, most talent platforms do not partner with MSP and VMS providers. Just 26% of respondents engage with MSPs and 23% with VMS, respectively.
What will stay the same?
In 2023, businesses will be keen to see the repetition of some of the more successful features of talent platforms. In particular, it is interesting to see how important vetting of candidates has been for hirers. 89% of participants in the SIA Global Talent Survey indicated that they use at least one method of vetting for new workers.
The most popular method is something we see all across the internet: ratings and reviews. Before being allowed onto the team, however, a worker would usually need references. Just over half of all platforms offer this extra level of security to their clients.
Another benefit of extra vetting is that it places the onus on the worker to ensure their communication and organisation skills are top-notch. Without regular maintenance of their profile and general upkeep to preserve high ratings, they can lose work. This is where the importance of training comes in; the platforms not only promote the importance of excellence in their workforce, they work to develop it.
Bumps in the road
However, the future is not all paved with gold. An up until now largely unregulated marketplace has begun to catch the attention of governments and policymakers. Nearly half of the respondents to the SIA agreed that legislation and oversight would be among the biggest threats.
There are challenges that need to be overcome as the talent marketplace becomes more mainstream. Signs are pointing towards politicians working to increase the amount of red tape and complicating compliance and legal situations in different parts of the world. However, the most advanced players in the talent marketplace space are already taking measures and making compliance a unique part of their offering.
Furthermore, market pressures may lead to workers looking for more stability. Of those surveyed already working in the talent marketplace, 25% cited the economy as presenting future problems while 20% felt like conventional hiring strategies might jeopardise any progress made.
Predictions of a precipitous economy often lead to workers taking fewer risks, whether that's going alone as a freelancer or finding work through other means. Many workers will be thinking about whether they can bridge the gap between temporary jobs and might look for traditionally stable salary work instead.
Steady growth ensures a stronger foothold
As businesses see the benefits of the speed, efficiency and cost-effectiveness of looking outside permanent hires, project managers are increasing their dependency on talent platforms. In 2023, the changes we will see in the marketplace will not be radical, but growth will be significant.
As the market grows, the leaders are finding new ways to stand out from the crowd. This means more personalised service, more intelligent products, and a nuanced approach to threats to the market. It'll be those that offer this bespoke service that will stand out from the crowd. Outvise aims to be a trailblazer in this regard – so if you haven't already, take a look at some of the platform's features.

Alex Collart, CFO & Co-founder at Outvise. Serial entrepreneur and management consultant, with a focus on strategy and marketing. Has co-founded and exited several companies. Former McKinsey&Co associate. Industrial Engineer + MBA (IESE/Kellogg).