Reading Time:
7
minutes
We live in a world with threats of an economic downturn around the corner. Meanwhile, technological advancements are gaining pace; artificial intelligence, full automation, and a new generation of high-speed connectivity are set to transform the way we work. Nay-sayers of these technologies say they'll replace workers, but the reality is quite the contrary. Many industries are facing a chronic talent shortage.
In the wake of the headlines about the big tech firms' massive layoffs, it seems illogical to sound the talent shortage alarm. However, many businesses around the world are feeling the pinch and are unable to source or hold onto staff for vital roles. This is due to a radical shift in the skills they require and the employee experience talent demands.
In a recent webinar hosted by Outvise I was in conversation with open talent guru Jon Younger, Gamma Telecom People Manager Chris Bradford, and Outvise Co-founder Alex Collart. We discussed the talent shortage in the global labour market, its causes, and what businesses can do to create and attract talent.
Why is there a shortage of talent?
I should open with the proviso that the talent shortage was not created equal everywhere. In fact, many regions are not experiencing the same shortages as the Western world. The reasons that we detailed in our conversation, and those that I will outline here, focus on the Global North and differ in the Global South. It is one of the reasons the tides of power are shifting, and that businesses in the traditionally more economically powerful regions find themselves needing to race to catch up.
In the context of the Global North, one of the most significant forces behind the growing talent shortage is changing demographics. What could be dubbed the Great retirement looms; according to the European Commission, the percentage of workers aged 55 and over in the EU-27 increased from 12% to 20% between 2004 and 2019. Meanwhile, there isn't the manpower to fill the roles. As the name suggests, baby boomers were a populous demographic with Generation X lagging behind. Changes in female empowerment factored in the 60s and 70s, with women finding more opportunities for fulfillment outside the domestic arena.
The demographics situation isn't set to improve. According to a recent Pew Research study, 44% of non-adults in the US said they were unlikely to ever have kids. Millennials are unlikely to pick up the slack; economic conditions ranging from affordable healthcare to personal finances, global economic stability and environmental uncertainty are putting people off starting families.
This structural issue which centres on Europe, Japan, China and within the next decade, North America, will lead to a decline in new entrants to the labour market. My home country of the Netherlands will see 60,000 people retiring and leaving the workforce every year, who are not being replaced by younger workers. It equates to a mismatch in labour power that is contrary to what is happening in the Global South. In these geographies, far more people are joining the workforce than leaving; it creates a perfect pyramid and ideal conditions for a growing economy.
Further to this mismatch in labour power is a mismatch in skills. People are training for jobs that aren't in as great demand as others. As previously mentioned, AI is much condemned as a great job killer. However, the truth is that it is coming and it will require many highly experienced people to build, maintain and improve the systems behind it.
There are currently around 30,000 people in Europe with sufficient expertise working in artificial intelligence, but what is needed is closer to 1 million. This particular tech talent shortage leaves European businesses without the relevant training and preparation. They face being left in the dust with other geographies instead of filling the gap and making needed advances in technology and business.
What are workers looking for?
There is a further mismatch in workers' expectations of their employee experience. Workers want more freedom, flexibility and influence to shape projects; this is attracting many in the freelance market. And yet, economic instability is attracting some back to the confines of the traditional office. What's precipitated is a struggle between stable office work and freelancing, where there exists both a nervousness to join large companies and to dive headfirst into freelance work.
On the one hand, many of the millennials in the workforce today grew up seeing their parents lose jobs in the 2008 financial crash. They have inherited a mistrust for large companies, asking why they are more loyal to shareholders than personnel. The first few months of the pandemic meant that these workers saw the same happening to them until governments stepped in and paid companies to keep people on the payroll.
However, since the pandemic, we have experienced a psychological shift and subsequent reassessment of what we want from work. This is attracting even the most cautious into the freelance pool, in search of the flexibility a project-by-project or fully remote lifestyle can offer. Subsequently, companies are feeling the strain of the so-called Great Resignation, whether it's driven by demographics or changing expectations.
Helpfully, this leads to a change in what people expect from companies and offices. Workers are no longer wooed by the tech companies boasting bean bag chairs and ping pong. This offers companies a framework of what employees really value: strong management, opportunities for self-improvement and a feeling of providing value.
How can we solve the talent shortage?
Hybrid is here to stay. A Gallup poll found that 94% of people want hybrid or exclusively remote work options. Facing this fact is key for businesses to keep attracting top workers. Solving the talent shortage means businesses need to take into account what workers are looking for and provide optimal conditions for them to perform at their best while ensuring they offer excellent work/life balance.
One crucial way this can be done is by changing the office, both in terms of its culture and interior layout. Since the tail-end of the pandemic has brought some people slowly back into the office, many people have been feeling like they are only there to answer emails and sit on video calls. This, however, is not a productive use of people's potential for and desire to be sociable.
Therefore, we are instead seeing a shift in office usage as a place of collaboration and creativity. People are increasingly proving that solo work can be done in their own time. Office architecture also has skin in the game; by moving away from private personal desks and increasing meeting and casual communal spaces, the work of collaboration can be done more easily.
To stay competitive, businesses need to be ahead of the game in putting personal lives at the forefront. Workers want to feel appreciated on a human scale, so they need to know that a company respects their need to engage in life outside of work. Whether it is exercise, caring for family members or being with friends, businesses asking how can we overcome the talent shortage need to reevaluate the priorities they offer. Meaningful, human connections need to be at the fore.
A different kind of employee
One question that Jon Younger brought up in the webinar asked managers whether they are ready for a new kind of employee. This new wave of workers has been well-versed in freelance work for some time and may be continuing to do so while holding a full-time job. This means they have learned self-sufficiency, confidence and how to run their own business while building a portfolio. Managers need to be aware that many workers need to be convinced of the reasons not to go it alone when they have the skills to do so with aplomb.
It is estimated that 40% of the workforce has a side gig. When 46% of HR leaders have said that staff turnover has increased due to staff looking for better pay and more flexible schedules, the onus is on businesses to accept that staff are now more independent. In Jon's words, it is not only freelancers but full-time workers that want these three things: autonomy, agency and affiliation. Hirers that are slow to be flexible will lose top talent.
How can companies diversify their talent acquisition?
One of the biggest challenges companies face is how to connect with the freelancers who represent such a large portion of the talent marketplace. Leading remote teams and completing tasks effectively means a newer way of working. Managers need to define working outcomes and expectations of freelancers, particularly as work cannot be monitored so regularly.
This could be an important means to attract top talent. As many seasoned experts and promising graduates alike dip their toes in the freelance pool, having an effective strategy to manage freelance talent could be a game changer. According to stats cited in the webinar by Jon, only half of the surveyed freelancers said a typical client understood how to work well with freelancers.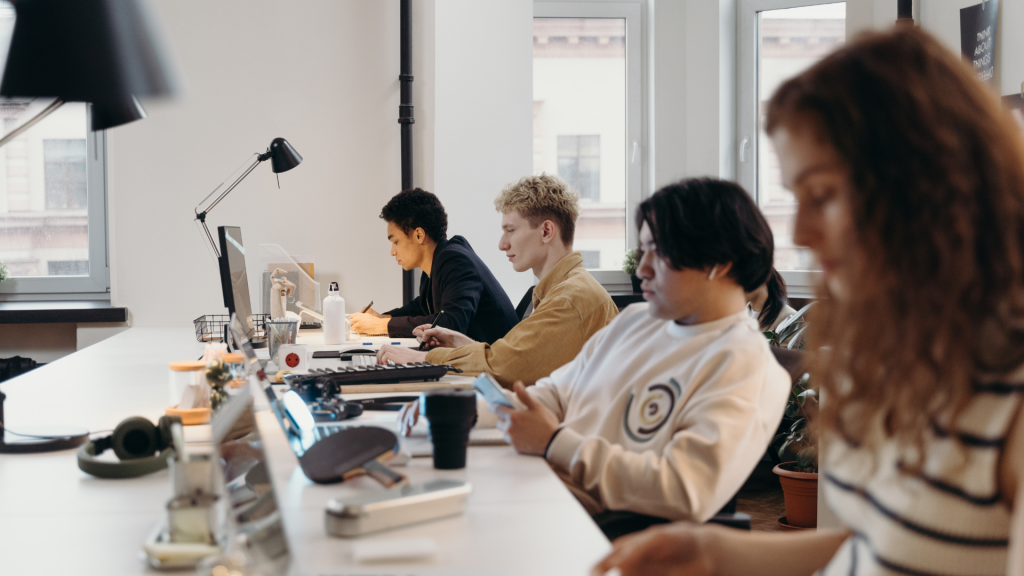 HR teams also need to start working on connecting with their own internal talent. It is tempting for hiring managers to look outside of their teams, but this can ignore the immense possibility of talent found within the organisation. By focusing on skills and project-based work, companies can retain talent by helping them to grow and provide novel experiences.
Taking a risk on people within the company pays back dividends in loyalty and is, in the long run, cheaper than hiring outside. Hiring internally avoids payments to agencies and changes to company culture that come with churn. However, it is also worth remembering that even when hiring internally, businesses cannot expect workers not to seek other side gigs, depending on their skills and aims.
One of the biggest pieces of advice I can give to HR departments and project managers is to know your numbers. Get to know what needs your project will have in terms of time, personnel, budget and outcomes. Then, when you have your numbers, be creative in your search for talent. Talent is out there, waiting to be found. What is needed is creative, imaginative solutions to attracting it.
Finally, look for people outside your close circle, outside of people that look like you. The benefit of the pandemic is that we have opened ourselves out to the world and with the help of technology and talent platforms, we are now closer than ever to finding the right hire.
Challenges forecasted but brighter days ahead
I've summarised the important points we made in the webinar for you in this article but for the full and detailed conversation, please watch the recording. Despite the looming challenges that an economic crisis brings, there are potential positive outcomes to the talent shortage.
If it involves businesses reassessing their hiring policies, office usage and better project organisation based on need, rather than who is already on the payroll, then that can only be a good thing. If the pandemic has taught us anything, it's that it'll be those that are quick to embrace change and more flexible ways of working that will get ahead.
However, hiring managers and companies need to work fast to get over the initial hurdles. This means turning to more agile talent sourcing solutions like Outvise. With a network of more than 38,000 fully verified experts at your fingertips, companies can start looking outside of the box – and access the talent they need. Click here to explore the platform.

Anita Lettink is a leading expert on the Future of Work and the use of state-of-the-art technologies in HR and a Strategic Advisor at HRTechRadar. As an international speaker, author and advisor, she helps companies and workers prepare for the challenges and opportunities of the changing world of work.