Reading Time:
7
minutes
In the competitive world of digital products and services, user experience (UX) and user interface (UI) design have become paramount. A well-designed and intuitive user interface can make or break a product or service, influencing customer satisfaction, engagement, and ultimately, business success. This is why if your business doesn't have the in-house capabilities, hiring a freelance UX designer could make all the difference.
A freelance UX designer needs to create design solutions that propel a business forward in exciting, innovative and cost-effective ways. As this field of interest is focused on how customers interact with the product, ensuring that the design is user-friendly is essential to achieving positive results and guaranteeing customer return.
Focusing on the complex sectors of telecoms, media and insurance, this article will show how different businesses have hired UX/UI freelancers to tackle business challenges. Keep reading to find out more about how Outvise freelancers made all the difference – but first, we'll explain why a UX designer is a keystone profile for successful digital projects.
Should you hire a UX designer?
One of the main reasons you should hire a UX expert is for their user-centric approach to working. By carrying out research and gathering insights, they can create designs that prioritise user requirements and accessibility. Essentially, it means that you have a person on your team that understands and empathises with users. It is one way of ensuring that a company's web offering meets the expectations of a target audience's expectations, making it more attractive to potential customers.
In terms of usability, UX designers specialise in creating intuitive and user-friendly interfaces. They do this by optimising the layout, navigation and the way users interact with the digital product. This ultimately reduces friction and paves the way for users to make commitments, whether by signing up for a service, making a purchase or otherwise.
If you hire a UX expert you have the chance to strengthen visual identity and branding across all digital products. This is true regardless of whether users are interacting with the company on an app, website, advertisement or on social media. Creating consistency cultivates brand recognition, which in turn, builds loyalty.
It is clear that a good UX designer can contribute significant value to a project. In turn, this value is reflected in their salaries. So how much do UX designers make in Europe? These professionals occupy an important space in product teams, as they are crucial to making substantial inroads to project completion. This means they command salaries commensurate to the value they bring in. According to payscale.com, a mid-level UX designer will fetch on average €45,229 and a senior UX designer can make up to €73k.
The price tag is hefty, but the payoff is substantial. In fact, when you weigh up the numbers, the choice to hire a UX expert means you'll save time and money. They do this by identifying usability issues early on in the design stage, preventing more costly problems further down the line. However, the savviest Project Managers will opt for a freelancer. This means you can leverage expertise as and when you need it, saving on salaries and costs associated with full-time hires.
Moreover, a UX/UI freelancer is more likely to be output-oriented and focused on achieving great results. This is demonstrated in the projects that UX/UI Outvisers have worked on – let's get into some examples.
Pro7 Digital
Our first example is a German media company that boasts a varied range of free-to-air television channels, digital platforms and production companies. Pro7 (ProSieben) is one of the country's most-watched television channels and is well-known among the German population.
Their challenge was to grow their presence and audience by moving to the world of online streaming, keeping up with the changing habits of television viewing among younger generations. They had several projects in the works, namely "7Pass" which enables viewers to connect to all Pro7 digital services, as well as their "Beast", and "Player" services.
They hired two UX/UI Designers and one UX Concept designer for a three-month period. During this time, the freelancers were successful in building a product that was human-first at its outset, rebuilding the user interaction model. As a company with a long history, they needed freelancers who fully understood the role UX management and design system expertise has in broader digital transformation.
The team's work on optimising the user experience of Pro7 Digital products included website redesign and introducing Single Sign-On (SSO) for greater simplicity and security. They also developed apps that grew user interactivity such as their Live Quiz and JoynMe App which also helped grow the promotion of their media content and television shows. The company found the initial three-month period with the freelance UX designer so successful that they extended it into a longer-term project.
Delta Partners
This Dubai-based management consultancy firm with a global reach specialises in telecommunications, media and the digital sector. They are a firm that is known for their working knowledge of the strategy of redesign, expansion, digital transformation, and mergers and acquisitions support. As such, they are well placed to give their clients advice on the benefits of why they need to hire a UX expert.
In this case, they needed to hire a freelance UX designer that would help a Saudi Arabian telecoms operator to improve their customer experience journey through their apps and web interfaces. They required someone with expertise in mobile design with a mastery of Sketch and Figma, alongside a knowledge of Agile working methodologies.
For a busy firm like Delta Partners and its client, it was important to be able to use the expertise of a talent platform like Outvise to hire a UX expert for them. They also knew that hiring a freelancer for the project instead of taking on a permanent contract represented flexibility and ensured they could hire someone with a wider range of experience and therefore expertise.
Gamma Telecom
Gamma provides telecommunications solutions for businesses in the UK. They offer clients voice, data and mobile services. They serve thousands of businesses across the UK and work to modernise business communication networks by offering their own mobile network, promoting cloud-based PBX and bringing comms up to date with SIP trunking.
The company realised that it needed to introduce more products and ideas into its portfolio. This meant they needed a long-term growth strategy which included promoting high-quality communications solutions. This was where a freelance UX designer came in. This freelancer helped develop innovative solutions to areas of digital design, creating responsive interactions that improved their architecture and service.
One of the reasons to hire a UX expert from a freelance pool is with their experience working with different clients and sectors, they can adapt quickly to changing requirements and project scopes. Freelance UX designers often have the ability to seamlessly integrate with existing teams or work remotely, connecting from anywhere in the world. This benefited Gamma Telecom because it meant they could source talent that already had expertise in their particular situation.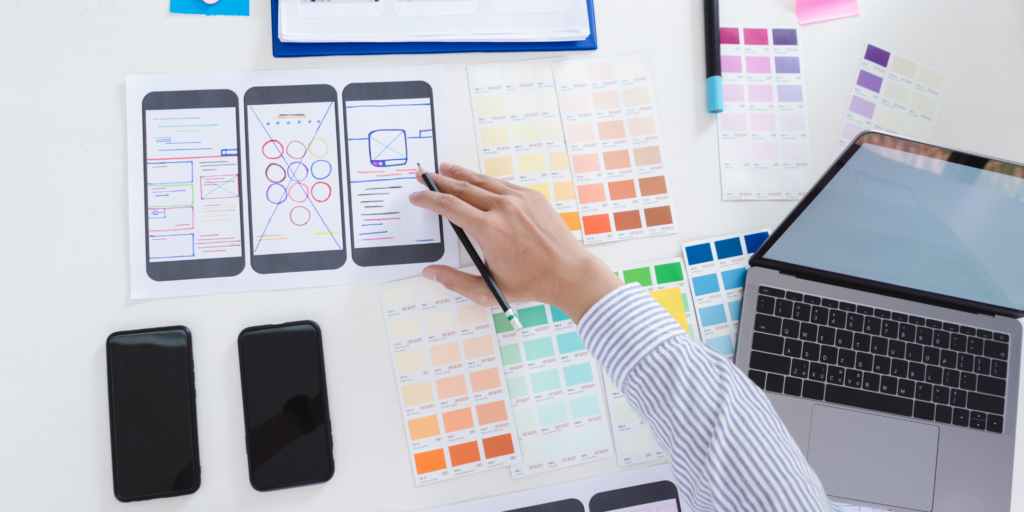 Adamo Telecom Iberia
Adamo is a high-speed fibre optics broadband internet service provider based in Barcelona, which boasts one of the highest speeds in Spain. It is available for both residential and business consumers and also provides television and telephone services. They needed to hire a UX expert and a UX/UI design specialist to help design a brand-new user-friendly website that aligned better with the company's brand identity.
As well as creating a new brand identity, the telecoms company wanted to improve the general experience of the product for users, giving them an opportunity to view and experience their services much better. Hiring a freelance UX designer gave them the flexibility to work with someone at an hourly rate, reducing their overheads considerably and giving them the ability to scale up and down as necessary.
Ooredoo Qatar
In the crowded field of telecommunications in Qatar, Ooredoo comes out on top. As the largest provider of mobile, wireless and home internet services in Qatar, they wanted to branch out to establish themselves as content providers. Internally, they wanted to use UX/UI design to enhance their analytical capabilities, allowing them to pinpoint where successes in their product were being made. It increased usability among their audience and improved access to billing services.
To achieve this, they hired an IPTV lead manager to manage a team featuring a freelance UI designer and a freelance UX designer. This team worked on the interface that users interact with on their smart TVs to access Ooredoo's innovative IPTV (Smart TV) product. This was a particularly important development for the company that needed to be released on time for the Qatar 2022 World Cup.
They needed to hire a UX expert that had been exposed to a variety of project experiences and demands because of the wide-ranging nature of Ooredoo's international product. As a result, it was extremely beneficial for Ooredoo to be able to pick from a talent pool that could connect from anywhere. In the end, everything fell into place to ensure that the product was released on schedule for the all-important 2022 World Cup.
Ergo
As a European insurance firm with an eye on Asian and European emerging and core markets, Ergo needed to be able to simplify and clarify its digital strategy. Understanding that their digital self-service offering was the way to connect to potential customers, they needed to ensure the experience was seamless and access was extremely user-friendly. They also wanted to utilise smart UX to create opportunities for cross-selling.
As such, they required a freelance UX designer with knowledge of German and the specific demands of UX/UI in that particular language. Working with a freelancer over a period of four months helped Ergo as they had specific schedule requirements. This strategy meant they could work with someone who had experience in ensuring that projects are completed by the deadline. In general, freelancers understand the importance of working to strict deadlines better than anyone, as their next project may depend on it.
Allianz
Founded in 1890, this household name in insurance and financial services has a presence in almost every market, operating in 70 different countries worldwide. Having its roots in traditional insurance services yet keeping an eye on the future, Allianz needed to hire a UX expert to streamline its online services. They also needed to solidify and standardise their corporate product in each market.
The Allianz project stakeholders required a visual implementation that communicated the branding aims. To achieve this they worked with two senior UX/UI designers over a period of six weeks. The freelance UX designer they worked with needed to collaborate with cross-functional teams to create high-fidelity prototypes, ensuring consistency across the board.
Due to Allianz needing to communicate with many cultures and in many languages, a cohesive and coherent UX design ensured that they could reach as many people as possible through intelligent and accessible design. The results these freelancers delivered were impressive, improving amazing things can be achieved in periods as short as six months.
A freelance UX designer can quickly and easily be brought into any project
Given the scale of the companies involved in these case studies, it is easy to see the value that a freelance UX designer has brought to the individual completed projects. However, where should a company find a UX/UI designer for their workforce? Surely finding a qualified freelancer is like looking for a needle in a haystack? In fact, it's very simple; one of the best and most efficient ways to hire a UX expert is through a talent platform like Outvise.
Outvise can take care of the entire process of sourcing, hiring, onboarding and monitoring the expert from the beginning right to the very end of the project. Plus, the Outvise team can take care of the legal, HR, and payment processes ensuring compliance no matter where you're based. This takes the sting out of the hard work and leaves Project Managers to focus on output. To start sourcing a freelance UX designer for your project, explore the network now.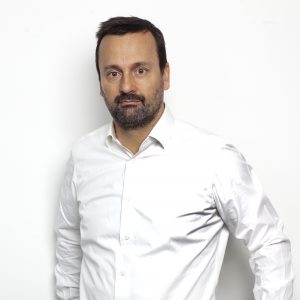 Pau Cerdà is co-founder of Outvise. Pau has founded several digital startups and consulting companies. He advised some major telecom and media groups. Former Oliver Wyman. Telecom Engineer + MBA (ESADE)