Reading Time:
7
minutes
Once a concept exclusive to the realm of science fiction, the smart home is now a reality for many. It's on course to become a mainstream feature of contemporary life, but as consumers optimise their households with a growing number of interconnected devices, the demands placed on home connectivity are set to increase dramatically. This means broad-reaching fibre networks are a must.
Copper-pair cable networks can no longer keep up with the forward march of connected home technologies. Fibre offers the highest possible bandwidth and throughput, providing the vital infrastructure smart homes require. These homes will need FTTH connectivity. By definition, the network terminates a fibre optic cable directly to the customer premises, from urban multi-dwelling units to rural homes.
The rise of smart homes and the advance of fibre optic deployment go hand in hand, providing the opportunity for network providers and their investors to pave the way for a new era of domestic services. In order for the home automation revolution to reach its full potential, reliable high-speed networks must be extended to all and this means the extension of fibre optic networks to as many homes as possible.
Providers can plan strategically in order to extend FTTH to homes no matter their geographical or administrative location – and finding the right talent to steer these projects will be key.
The connected home is already here
As connected technologies become concurrently more sophisticated and accessible, the number of devices in our homes has grown exponentially. The barrier to entry for digital domestic systems is lower than ever before and the demand is increasing. A 2020 study by Aviva indicated that the average UK home contained over 10 connected devices, a 26% increase from 2017.
Many of these technologies are familiar and widely adopted; in fact, most modern homes are connected homes to some degree. Consider Bluetooth speakers, for example, or the popular Google Chromecast, which enables users to stream from their phones to their television screens.
Estimates vary as to how rapidly this trend will escalate, but what is certain is that customer demand will only grow as the visibility and appeal of this technology increase. There is also the explosion of remote working to contend with; homes need faster, more stable connectivity to facilitate home-based productivity, especially in rural areas.
Though the bandwidth demands of a connected home may be manageable on slower network speeds, the jump from connected homes to smart homes can facilitate an exponential degree of complexity and connectivity. This makes the super-fast network speeds that fibre provides a must for the smooth running of this next generation of households.
What is the difference between a smart home and a connected home?
It has been established that the modern home contains numerous connected devices – but what's the difference between merely connected and truly smart? Simply put, a connected home is one that contains multiple devices which connect through a shared network. The smart home, meanwhile, can connect home devices in an integrated system to take domestic digitalisation a step further.
In a connected home, each device has a port or antennae which allows it to connect to the home broadband and sync with other connected devices within the same space. Most connected devices are controlled from a smartphone or tablet via an individual app. Generally, they can only be accessed when the user is connected to the same network – take Apple Airplay, for example. As a result, they cannot be administered outside of the home space.
In contrast, smart home technology unifies devices for comprehensive control. It does this by means of a piece of hardware called the master smart home automation controller or the smart home hub. It unites all of the disparate apps from the various connected devices into a single interface, which the user can access through a smartphone or tablet.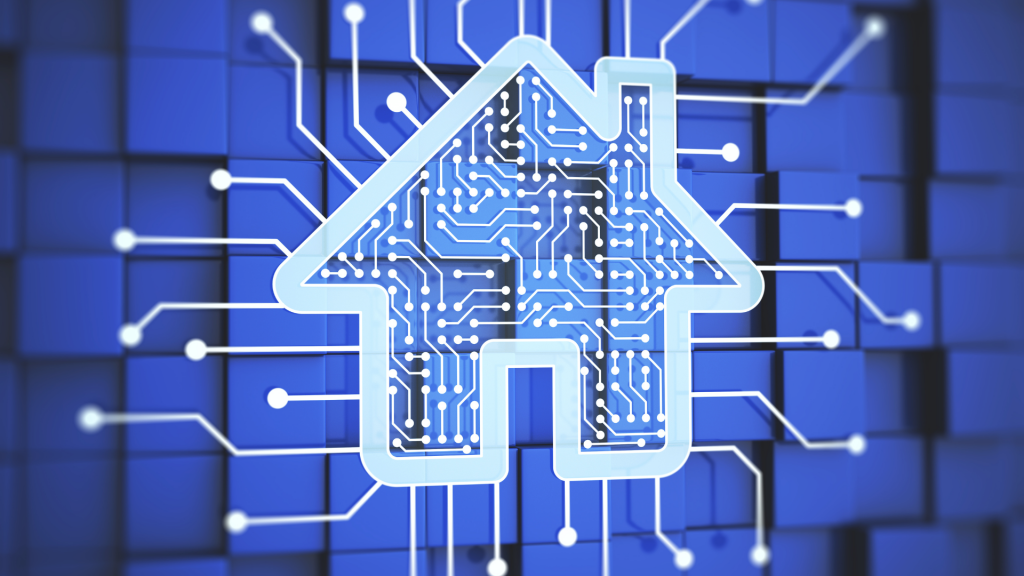 In a manner of speaking, this reduces connectivity clutter, allowing devices and appliances to be synchronised with greater sophistication and administered with greater ease. Additionally, this centralised system offers connectivity outside the home, allowing devices to be configured remotely. This provides the user with constant access to information on conditions within the space no matter where they are.
In addition to simplifying operations, many smart home hubs use machine learning and artificial intelligence to enable the smart home to collect data about itself. By gathering information about the user's behaviour and daily habits, the smart home has the capacity to cater automatically to the preferences of the individual.
Over time, the system learns how to intelligently adapt to circumstances, creating a seamless experience tailored to the user's needs with little to no human input necessary. This combination of connectivity, intelligence and automation are where the difference lies between connected devices – useful but limited in isolation – and the new horizon of the Internet of Things.
A domestic transformation
The rise of smart homes has the potential to change domestic conditions on a grand scale, to an extent comparable to the arrival of household appliances such as the washing machine and vacuum cleaner in the 20th century. Proactive fibre optic network deployment can accelerate this process by giving as many people as possible access to the benefits of smart home technology.
In addition to automating household tasks and freeing up time, smart home technology has the potential to revolutionise a number of fields, including security, energy efficiency and health provision. The possibilities are endless, each with the capacity to improve our lives, from simple reminders and convenience tools to life-saving security features.
For example, advanced security systems are a compelling feature of smart homes. Such systems allow users to monitor their homes remotely and with automatic notifications to homeowners or authorities, depending on the threat level. Smart locks do away with the hassle of forgotten keys and enable the user to open the doors to visitors and delivery people when they are away from home.
Smart homes are also projected to have a hugely positive impact on energy efficiency, using an estimated 30-40% less energy on average than the typical household. Users can give themselves more information and control over their power consumption, making it easier to identify appliances that use the most energy and deactivate unnecessary devices when not in use.
Here are a couple of simple examples. Worried you've left the lights on? With a smart home, you can simply check on your phone and switch them off remotely with a single tap. Equally, a smart thermostat can drastically increase energy efficiency by adjusting the home's temperature according to atmospheric changes. There is also the possibility to programme central heating systems and air conditioners to automatically shut off when nobody is at home.
Smart home technology also has the potential to create important advances in the field of eHealth by monitoring and providing information on the well-being of the inhabitants. Sick, injured or elderly users can be helped to remain independent in their homes through the aid of smart home devices. Wearable devices, for example, can monitor their vital statistics and send the information to medical staff in real-time, allowing a quick response should circumstances demand medical attention.
What are the requirements of a smart home?
While the technology is already available to bring intelligent home automation to the masses, the demands that this large network of connected devices places on networks is a crucial limiting factor. While each individual appliance may not use an excessive amount of bandwidth, with every new device that is added to the system the pressure on the broadband network grows heavier.
Already, studies have shown that broadband connectivity is one of the most important factors that people consider when deciding which property to rent or buy, with superfast internet increasingly being seen as a basic expectation. Network providers must step up to the challenge and find ways of bringing fibre connectivity to even the most demanding locations in order to cater to the growing customer base of smart homeowners.
This connectivity issue will grow more critical as customers come to depend on smart technology for matters of greater and greater importance – as discussed above, an unreliable network connection could place home security or even physical health in jeopardy. As a result, delivering FTTH connections will be critical to ensuring these services remain stable.
This comes with various challenges depending on the geographical location of the customer premises. A widely discussed issue in the context of the European Union's Digital Compass plan is connectivity in rural areas. Isolated areas require radically different deployment strategies in comparison with densely populated cities. Subsequently, investors are often less eager to sign on to these projects due to less secure returns.
However, routing a fibre connection directly to the home isn't only an issue for homes located far from the backbone. Equally, in multi-dwelling units, challenges arise bringing fibre optic cables – otherwise known as the "drop" – directly to each household. One solution is to secure cable pathways to the outer walls if planning permission allows. This is often only viable for low-rise complexes of fewer than five floors.
No matter the location, FTTH requires complex network design. The planning and dimensioning that follows the path from the home to the central office require the accurate assessment of every stage, from cluster sizes, type of dwelling, type of infrastructure, and so on.
Trouble is, sourcing this specialised talent is becoming increasingly challenging. According to reports, 33% of the top network engineering and operations professionals lack the necessary skills to keep up with new technological developments.
Fibre: The foundation of smart homes
In the face of the scarcity of telecom talent, providers should turn to external expertise to deliver on demand. By bringing external FTTH specialists, providers can leverage local knowledge or a proven track record in dealing with specific challenges. With this expertise, network providers can turn adversity into opportunity.
As the smart home market is still in its infancy, we can expect that the horizons will only expand in the coming years, with a Statista forecast projecting that the number of IoT devices worldwide will almost triple in number to 29 billion by 2030. As devices multiply and systems grow increasingly more complex, it is essential to address the connectivity challenge head-on by prioritising fibre deployment.
Due to the obvious practical, ecological and lifestyle benefits that smart homes can offer, demand is set to increase exponentially in the coming years. The question of whether or not this incumbent technological and social revolution will be realised can only be answered by network providers, who have always been on the front line of advances in connectivity.
By strategically anticipating consumer demands rather than reacting to them, network providers have the power to usher in a new era in quality of life by bringing FTTH infrastructure, currently accessible to the few, to the many. This means getting the talent you need on board. Discover experts with the skills your business needs for its next project by consulting Outvise's portfolio of dedicated fibre professionals: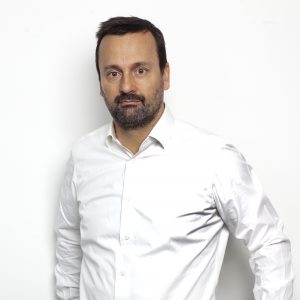 Pau Cerdà is co-founder of Outvise. Pau has founded several digital startups and consulting companies. He advised some major telecom and media groups. Former Oliver Wyman. Telecom Engineer + MBA (ESADE)