Reading Time:
4
minutes
Last year the European Commission unveiled its plan to connect every European household to a Gigabit network by 2030. Dubbed the Digital Compass, this programme will pump an unprecedented amount of money into fibre buildout in the European Union. However, you can't just build a fibre network; you have to sell it. That's why when it comes to fibre commercial talent will be the lynchpin of the success of the programme.
The problem is, this is easier said than done. Talent in telecoms is scarce: according to research by Korn Ferry, during the same timeline, the global TMT skills shortage will be to the tune of 4.3 million workers. Therefore, to realise the ambitions of the Digital Compass, telecom companies have to get creative in regard to their talent strategy.
The answer, we would argue, lies in the freelance market. Outvise discusses the issue and its solutions according to specific business models in the eBook 'Acquiring commercial talent for fibre telecom companies'. This complete report comes with insights from companies deploying successful strategies in the European market. With case studies from companies working with retail, B2B and wholesale clients, it's well worth a read.
For German speakers, Outvise hosted this webinar that focuses specifically on the German market. With contributions from telecom experts Sebastian Schmidt, Dr Marc Warge, Ulrich Kramer and myself, it's essential viewing for German fibre professionals. Or, for the essential briefing in English, keep reading.
Map a marketer's skills onto the business model
Every telecom professional knows there is no one answer to "What is sales in telecommunications?" It goes without saying that different business models require different approaches, especially when it comes to selling the product. There will be huge differences depending on whether it's a consumer, B2B or wholesale client base, and thus, you'll need to tailor your talent search accordingly.
The question of how to optimise your fibre channel strategy hinges on the market you intend to reach. One example is consumer-focused companies that are targeting rural markets. Whereas before, fibre companies found it challenging to construct a compelling business case for this market niche, a combination of public funding and risk mitigation has opened up opportunities. One such risk mitigation strategy is demand aggregation, which has been adopted by several retailers across Europe, especially in Germany.
In basic terms, the company assesses uptake before building the fibre backbone. Generally, they'll assess whether or not there is a demand in telecommunications for fibre connectivity before they even start work. Generally, they'll seek pre-subscription from over a third of households before getting underway. Customer education will be key; in areas in Germany, for example, retail sales of fibre have been suppressed by a degree of scepticism over the value of fibre vs. VDSL. As is clear, a fibre telecom CMO will have their work cut out.
To achieve this, the fibre marketing strategist needs very specific capabilities. They'll need significant experience in market research complemented by an understanding of the local market. They also have to be able to visualise these findings in order to sell the business case to investors and other stakeholders.
In contrast, a B2B high-quality/high-reliability strategy will require a totally different set of capabilities. Before hiring a sales manager telecommunications players need to consider how attracting niche fibre B2B clients differs from a more run-of-the-mill customer. Back by exceptional technical minds, this commercial strategy needs to be conceived by a professional that knows how to pitch the USP of advanced products like dark fibre, to give just one example.
The point being, different fibre marketing requires different emphasis. Of course, there are crossovers, but by assessing the focus of a fibre commercial offering, companies can identify where they should invest. Moreover, this analysis will help to define the talent you need at each project stage and whether or not the project necessitates a full-time hire. However, in the context of the current injection of investment, competition in fibre recruitment is becoming increasingly fierce.
For fibre commercial talent, tap into the freelance market
Clearly, in fibre commercial expertise is highly sought after. But, in the face of a talent gap to the tune of 4.3 million workers across every level of a business, where can companies get the specific expertise they need quickly and effectively? The future, I would speculate, is freelance.
This is because of the remarkable number of professionals that are going independent in the wake of the pandemic. According to the Dutch non-profit Reshaping Work, there are 2.8 million freelance tech and digital workers. This is a veritable goldmine of talent, which if telecom companies aren't tapping, they certainly should be – and post haste.
That said, mining this talent pool requires a strategy. This is especially the case when outlining how to market a fibre commercial offering. It requires intimate knowledge of the target market, both in regard to the technology and the customer demographic. Generalised marketing experience is unlikely to make the grade; you need specialist expertise.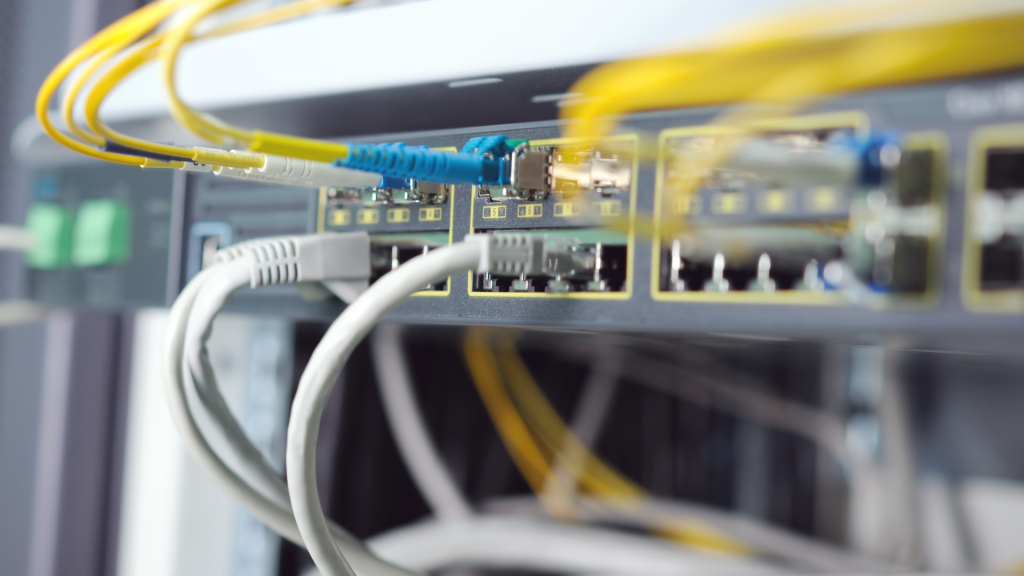 But where to target these specialised profiles is another question. Certainly, freelance consultants have always benefitted from word of mouth; but when there's so much exceptional talent out there, this is limiting. Equally, the remote work revolution opens up a wealth of possibilities in telecom hiring and beyond. This is where industry-specific fibre recruitment networks come in handy.
This is why telecom and tech companies are turning to a more evolved version of the online freelancing talent platform. Industry-specific communities are countering many of the issues associated with the first wave of gig work platforms. Instead of trawling through thousands of inappropriate applications, recruiters can source from a pre-certified selection of telecom talent, assisted by expert headhunters.
Discover telecom talent on Outvise
Outvise is an online platform that specialises in telecom talent. Our curated community allows recruiters to match projects to experts in as little as 48 hours thanks to our bespoke project matching algorithm. Meanwhile, Outvise Scouts can fine-tune the shortlist, or alternatively, connect you with a specialist directly. Once the match has been made, a personal Account Manager will handle your ongoing relationship.
And, with a network of 36,000 specialists beyond your company's talent pool, closing the fibre talent gap is a far less intimidating task. Click here to learn more.

Senior Advisor and Executive Partner at Iconic Heads. CFO at Yourfone and Klarmobil.
15+ years in telco industry and technology, Finance, Risk Management, Business Planning & Reporting.