Reading Time:
6
minutes
The Digital Agenda for Europe is marching forward. This programme, developed by the European Commission, aims to create a "Gigabit Society" by 2025. If you strip away the public policy jargon, this essentially means that the EC wants every European citizen to have access to superfast Internet, whether it be at home or at work, within the next three years. These are ambitious targets, especially in regard to rural fibre installations.
Currently, the Gigabit Society programme aims to provide citizens with at least a 100 Mbps connection at home. Meanwhile, businesses and public institutions will have a 1 Gbps connection and urban areas will enjoy uninterrupted 5G coverage. The urgency of these plans was underlined by the COVID-19 crisis, which reinforced the social and economic importance of comprehensive high-speed connectivity.
Subsequently, the Digital Agenda has become more ambitious still. Not last year the European Commission announced the "Digital Compass 2030", which aims to connect every European household to a Gigabit network by the end of the decade. This is, of course, a gargantuan undertaking. A surprisingly large portion of the European continent is defined as rural (that is, there is a population density of fewer than 150 people per square kilometre) and there are significant differences in progress across nations.
So, if the EC is aiming for comprehensive Gigabit connectivity by 2030, where are we at and what are the implications for the industry going forward? What work is there to be done to provide rural fibre in key regions? And, moreover, what strategic moves should the industry make to deliver on these goals? The key strategy, I would argue, is talent – but more on that later.
Which broadband is best for rural areas?
There is some debate about how high-speed broadband should be delivered to under-served rural areas. Sure enough, 100 Mbps speeds could be delivered via LEO satellite installations. This would eliminate costly infrastructure projects, which is perhaps why some countries, like the UK and Germany, have adopted a technology-neutral policy to provide better rural connectivity. 
That said, fibre optic cables remain the standout option for Gigabit speeds. The reality is that LEO satellites can't deliver the speeds outlined in the Digital Compass plan, so what we're left with is fibre. Moreover, fibre networks still make the most sense for end-users in regard to the expenditure. LEO terminals are still costly to install and local authorities would have to provide significant subsidies to make them attractive to a critical mass of consumers.
By the end of 2020, roughly 45% of all European households (EU27+UK) were covered by FTTH/B connectivity. However, just 22% of rural homes had access to full-fibre broadband. As is clear, there is still a substantial amount of work to be done to bridge the digital divide between rural and urban Europe. There are also major discrepancies across nations; whereas over 60% of sparsely populated areas in Spain enjoy rural fibre, just 9.8% of the German countryside is covered by fibre broadband. Let's look closer at the contrasting situations in major European economies.
The state of rural fibre in four key economies
The leaders
So, what are the conditions that enabled Spain to pull ahead of the pack? In part, it's ambitious targets; since December 2020, the Spanish government has made it a strategic priority to provide 100 Mbps connection speeds to the entire population. This has been facilitated by cutting an enormous amount of red tape. Further to this, the government has empowered small and medium-sized towns to run their own fibre projects through subsidies.
These huge investments from the government are set to be boosted by a €50 billion cash injection from the private sector. Although the government has set out no explicit preference for fibre, the regulatory conditions they created have stimulated the market significantly. As a result, this public/private symbiosis has enabled the Spanish public to enjoy the best FTTH/B coverage in the European Union.
The laggers
Looking north, the picture is rather different. One example is Germany, which is unusual as the nation is so frequently a leader in innovation. Under 10% of rural populations in Germany have access to fibre connectivity. Analysts have speculated that the root of this issue lies partly in up-take; some studies suggest that German consumers are unconvinced by marketing campaigns and are unwilling to pay for premium subscriptions. Meanwhile, Germany's already high-functioning copper VDSL network has bred some indifference in regard to fibre.
However, this isn't to say that the German government isn't making strides to close this gap over the next three to five years. Their strategy involves a technology-neutral approach where they're targeting private investors that are willing to work with local authorities. Meanwhile, the coalition government has passed a law declaring the legal "right to fast Internet".
The statistics from the United Kingdom paint a similar picture. In the UK, just 10.5% of rural households have access to FTTH/B connectivity. This sluggishness is arguably down to the regulatory environment, which has never compelled companies to deploy rural fibre. However, this appears to be turning around; the Universal Service Obligation (USO), which refers to service levels of at least 10 Mbps, is directing more public funds towards fibre projects. 
Equally, there has been a push towards using existing infrastructure to reach isolated areas. The major incumbent BT/Openreach is loosening its grip on the existing ducts and poles available in more remote areas and allowing other players to invest in rural fibre. Meanwhile, the government has created different initiatives to direct public funds towards co-investment projects for private operators, including the Digital Infrastructure Investment Fund (DIIF) and the Broadband Delivery UK (BDUK) scheme.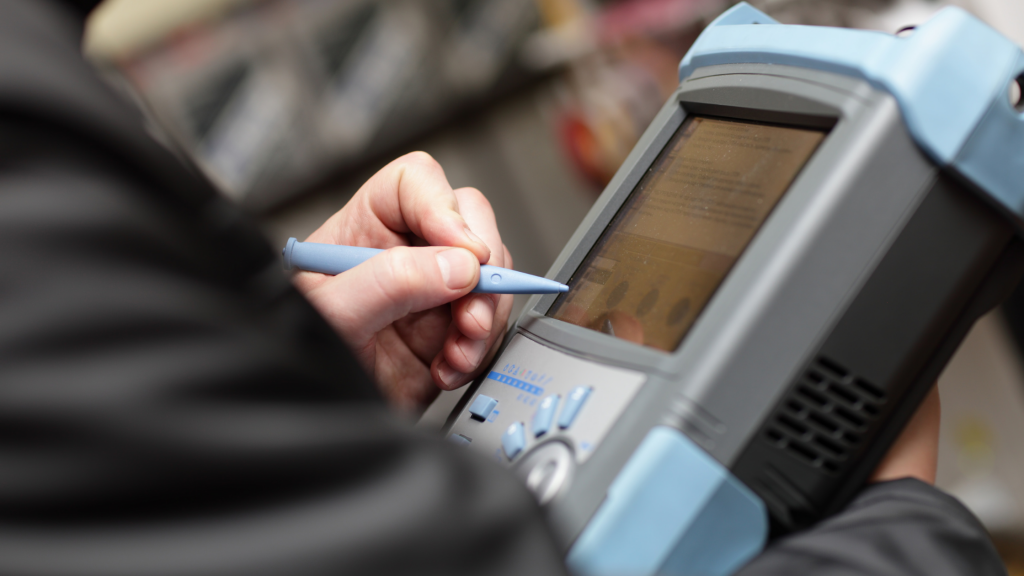 Those in between
Of course, the EU27+UK features a broad spectrum of situations. Nations like the Netherlands, Italy, and Poland have rural fibre rates sitting at around a third. In Italy, 33% of rural homes have access to fibre networks; in Poland, it's 22.5%. In the case of the Netherlands, around 31% of rural households have access to superfast broadband, ranking the country sixth for fibre access in the EU27+UK. As another northern European leader in technology, this is, once again, a little surprising. 
This is perhaps in part due to a little complacency from the Dutch government; they achieved their broadband coverage goals for the first iteration of the Digital Agenda in 2019. While private investors have been more zealous than in Germany, for example, there is still no explicit government support for FTTH/B projects. This is because, in some areas, there isn't a strong enough business case to extend the network. Therefore, the government needs to step in to drive projects forward.
Unlocking opportunities in rural fibre broadband
There is a phenomenal amount of opportunity for fibre rollout in the EU. The European Commission's ambitions for high-speed connectivity are only getting greater. The demand, the gaps in the market, and the resources are certainly there – so private operators should seize the opportunity to accelerate fibre rollout. Already, the Spanish government, for instance, has earmarked €20 million in public funding to close the gaps in fibre networks, with a further €15 million expected from EU funds.
A big part of accelerating this project will be advocacy. In nations that don't quite match Spain's zeal – like the Netherlands for example – it'll be down to industry insiders to promote fibre to national and local authorities. As is clear from the Spanish example, robust public and private collaboration is key to meeting the EC's Digital Compass goals. Meanwhile, in regions like Germany, marketers need to create compelling campaigns to drive demand for fibre broadband in rural areas.
Another key challenge is technical talent. Complex infrastructure projects like rural fibre networks require niche profiles that are becoming increasingly difficult to find. This is because the best technical minds have already been absorbed into the biggest incumbents. Often, these larger companies are less attracted to rural fibre projects due to a less robust business case; thus, the lack of technical talent available to smaller, rural-curious firms becomes a problem.
The alternative scenario is that this niche expertise is moving into the freelance market. As much as the COVID-19 crisis made us realise the importance of high-speed connectivity for remote work, many experienced professionals began to go remote permanently. This is as much the case for human talent as it is technical; top consultants, regulatory experts, branding experts and UX/UI designers are going freelance in their droves.
Source the expertise with Outvise
So where are we at in regard to rural fibre? The funds and ambition are there; it's just a question of advocating for and implementing fibre in rural areas that are lagging behind. We already have leaders like Spain to follow as a model, so what's stopping otherwise technologically robust nations like Germany, the UK, and the Netherlands from super-charging their fibre projects? To spell out the central argument of the previous section, the key to realising rural fibre ambitions in Europe is talent.
This applies to all stages of a fibre network rollout. For big and small players alike, they need to source the expertise to effectively broker public/private partnerships at the outset. At the design and construction stage, they need to ensure they have top technical expertise. Towards the end of an infrastructure project and entering the human phase of the rollout, they need experienced marketing and sales consultants to push fibre to the public.
I would argue the best place to find this talent is in the freelance marketplace. But, as mentioned, this pool is growing and growing. With record numbers of workers entering the liquid talent pool every month, how can telecom companies know that these freelancers have the right experience, qualifications, and attitude to join their projects. The answer is specialised, curated online talent platforms – like Outvise.
Outvise's network of over 35,000 freelance experts is dedicated to the telecom and tech industries. Our rigorous verification process ensures that every freelancer is a bonafide expert in their field with the knowledge to drive complex projects forward. Plus, with our unique project matching algorithm, we can connect you with a freelancer with expertise relevant to your region, field, and project brief in less than 48 hours. Click here to learn more.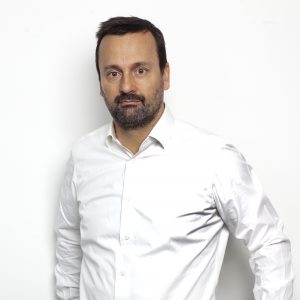 Pau Cerdà is co-founder of Outvise. Pau has founded several digital startups and consulting companies. He advised some major telecom and media groups. Former Oliver Wyman. Telecom Engineer + MBA (ESADE)