Reading Time:
3
minutes
Over the last two decades, marketing has transformed. The Internet has empowered the consumer, making them savvier and more informed than ever before. Subsequently, advertising strategies have had to re-collaborate dramatically. Consumers are no longer compelled to buy by direct advertising campaigns, instead favouring reviews, user-generated content (UGC) and social media. By and large, consumers perceive this content as more authentic; thus, the notion of community around a brand has come to the fore – and community management an essential marketing discipline.
Although UGC and social media are powerful, this isn't to say that brands can't reach out to their customers. In fact, interaction is an essential part of community management; businesses need to adapt their messaging to appeal to contemporary consumer behaviour. This is why inbound marketing continues to be a key strategy going into the next decade. Here, we outline the characteristics of this approach and explain why distributing valuable content is essential to building a community around a brand.

What is inbound marketing in community management?
Inbound marketing seeks to attract and educate potential customers with a view to guiding them down the sales funnel. Through various types of valuable, well-executed content, inbound marketing can play an important role in a brand's online presence and community. By distributing relevant content strategically to their target market, brands can pique a customer's interest in a non-intrusive way.
However, building an authentic community around a brand is a marathon, not a sprint. Inbound marketing builds consumer interest over time as opposed to opting for the hard sell. The product or service is promoted subtly through entertainment and education, building brand authority. Moreover, inbound marketing keeps customers engaged with the brand even after they've made their purchase. As such, it sustains the relationship between company and client, providing invaluable information about reach interaction and feedback.

Creating valuable content
Content creation is the best way to cultivate authority within your sector. With a well-developed strategy and high-quality content, brands can build a community around their product, driving sales and maintaining custom. By establishing themselves as a recognised industry leader, consumers are more likely to trust the brand, make a purchase and initiate a sustained relationship with the company. Take Outvise's niche in freelancer recruitment for instance; 79% of our expert freelancers look for industry reports and research to supplement their work, making such content crucial to cultivating a community.
However, quality is key; to establish authority, companies need to produce high-quality blogs, white papers, infographics and social media content. At its genesis, inbound marketing was very focussed on link building as it pertains to SEO. Although SEO remains essential – undoubtedly, Google is crucial to building a customer base – antiquated approaches to link building can damage rankings. Instead, with quality content and backlinks, content and Google work hand-in-hand to create an excellent customer experience. 
Why distribution channels are pivotal
Certainly, the quality of content is essential to building a community; but how it reaches your audience is integral to community management. The various channels an organisation uses should work together to drive consumers towards their website, funnelling potential customers from educational content towards relevant products or services. Moreover, marketers can use interaction statistics to better plan their approach.
To reach their target audience, brands need to go to where potential customers are. Naturally, Google reigns supreme as a primary channel, which makes content situated on a brand's website essential. However, particularly when it comes to social media, this means being strategic; for instance, companies shouldn't use every single social media channel just for the sake of it. This is crucial to maintaining quality, as by choosing only relevant distribution channels, companies can ensure a certain standard.
Leveraging content for community management
Building a community around a brand is essential to attracting and maintaining customers. As such, community management has two principal prongs: the creation of high quality, relevant content that's delivered to the right people at the right time. This is, for all intents and purposes, at the core of inbound marketing. 
Therefore, marketing strategists need to embrace this tried-and-tested strategy to attract and interact with customers in a non-intrusive way. By identifying what interests their customers, creating well-designed, diverse content, and delivering it to them where they are, brands can build a community that drives fresh interest, stimulates repeat custom and generates invaluable customer data.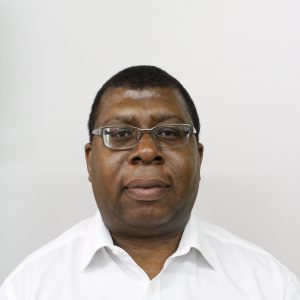 My mission is to help brands grow by using insight, innovation and creativity to better connect with their audience.