Reading Time:
3
minutes
The demand for digital project manager is increasing day by day. In the twenty-first century, as more and more organizations are digitizing their business, they require new skilled and trained workforce to drive their digital transformation projects. 
A key role in such transformation efforts is a digital transformation project management.
What is Digital Transformation?
Digital transformation differs from one company to the other. However, as a rule, we can define digital transformation as the integration of digital technology into areas of a business resulting in fundamental changes to how a business operates and how it delivers value to its customers. It is a coordinated change effort at scale, spanning across all aspects of the business including its people, its processes and its technologies and tools. For example, in a telco using Self-care, Billing systems, ERP, RPA in a coordinated way to deliver value to customers.
Definition of Digital Project Management
PMI defines project management as the application of skills, knowledge, tools and techniques to project activities to meet the project requirements and accomplish the project objectives successfully. This is done through the five phases of a project management life cycle – initiating, planning, executing, monitoring & controlling, and closing.
Digital project management is exactly the same, except it deals exclusively with "digital" projects.
Who is Digital Project Manager?
Any project with a digital component such as a website, an application, an online campaign, social media, software, AI, Analytics, Robotics, etc. – can be construed as a digital project. Such projects may be wholly or partially digital. Now, a digital project manager (DPM) is an individual who is solely responsible for the success of a digital project.
Role and Responsibility
DPM may work with some or all of the stakeholders such as, clients, outside contractors, people of the own organization, project team and project sponsors to ensure the project meets the defined goals within the committed time and budget. As a result, the majority of the time spent by a DPM is spent in communication and people management. Besides this, a digital project manager has several other roles and responsibilities:
Developing a project's scope and planning the activities necessary to achieve its goals.
Estimating project schedule, budgets, and workloads.
Analyzing risks to the project and dealing with risks through a comprehensive risk response plan.
Dealing with changes in project's scope, schedule, cost or any other constrain.
Maintaining, managing, and delegating project resources effectively.
Helping both the client and his own organization meet its financial and long-term business goals.
Monitoring overall project progress and use of resources, initiating corrective action where necessary
Ensuring that the project meets the quality standards expected by the stakeholders.
Managing reports and necessary documentation of the project. Including any lessons learnt.
Essential Skills of a Digital Project Manager
To support this extensive role and its responsibilities, a digital project manager is also expected to have a diverse set of skills. Actual requirements may vary from business to business or from organization to organization, but a digital project manager needs to combine domain-specific skills with some general project management knowledge. Regardless of the industry, a DPM must have knowledge of agile project management. Apart from this, the following skills can help a digital project manager to excel:
Ability to develop project schedules and delegate work effectively
Negotiation and influencing skills for dealing with stakeholders and getting resources as per schedule
Effective communication and stakeholder management skills. Especially the ability to build relationships with stakeholders
Leadership skills and the ability to work with multiple people simultaneously
Strong collaboration, time and people management skills – the ability to multitask effectively
Business know-how – understanding each project's short and long-term impact on financial goals
Analytical and problem-solving skills to assess and evaluate projects progress and issues.
Simplify complex workflows and the ability to create proposals and quotes
Facilitate meetings and reviews along with strong presentation skill
Tech-savvy and data-driven philosopher. Especially, a good know-how on the product of the digital project
Some basic technical skill like MS Office, Data Analysis, HTML, Content Creation, etc
Knowledge on project management methodologies such as PMP, Prince2, Scrum, etc.
Knowledge on good project management, work assignment and collaboration tools.
A Digital project manager might also need additional technical skills based on the organization's business and project nature
Finally, a DPM is one of the most important roles in any organization where digital transformation is critical for driving the business evolution. As a change agent, the successful digital project manager leads diverse projects covering system development, implementation, marketing, and design functions from conception to delivery trough initiating, planning, executing, and project management.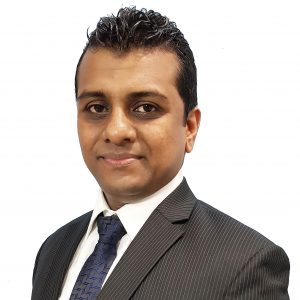 A highly experienced Business Excellence consultant with special interest in Lean Six Sigma, Project & Program Management, Robotic Process Automation (RPA), Digital Transformation, Agile & Scrum. I get immensely motivated to see changes for betterment. At my free time I love to reading also spending time with my wife and daughter.