Reading Time:
7
minutes
These days, nobody is a stranger to virtual teams, especially in the current climate. However, this isn't to say that remote team building is an entirely contemporary concept. In fact, businesses and organisations have been managing virtual teams for decades, if not centuries. Nor, indeed, is the home office a new phenomenon: in the 1980s, American retail giant JC Penny began hiring home-based call centre agents, which signalled a dramatic shift to telecommunications amongst large corporations.
The emergent exponential growth of international trade offs and globalization turbo-charged the demand for virtual business models that can adopt brand values, principles, and image at scale, free of the constraints of international borders. Of course, technological advancements have expanded the concept far beyond the humble at-home call centre operator. Now, a mobile device, PC, and a stable internet connection guarantees a functional remote workspace, not least a pool of opportunities.
However, the question remains: is a virtual business model enough? Is this sufficient to keep up with changing markets? Is it possible for these virtual teams to be Agile, considering that traditionally, Agile teams are co-located? Therefore, techniques for maintaining motivated remote teams and Agile practices are of great interest. Here, we discuss remote team building and the key steps to keep Agile teams Agile while working from home.
Step 1: Build trust and break the silos
The core features of an effective virtual team are performance, diligence, and reliability. If business goals are being met and the team is performing, hitting deadlines, and getting the job done, then for all intents and purposes, you have a motivated remote team. But of course, this doesn't happen by magic; virtual team building requires the proper tools.
This may seem obvious, but Agile coaches frequently comment that it's amazing how often organisations don't equip remote teams with the proper tools to fulfil objectives. Thus, it's essential that senior management adapt to the current climate in a meaningful way. They need to invest in the tools to fulfil the mission at hand, which will prevent team members from feeling isolated. Then, you can begin to think more strategically about how to make virtual teams Agile.
Step 2: Enabling virtual teams for remote team building
Tools aside, creating an Agile virtual team that can perform, share, and effectively collaborate is definitely a challenge. As we all know, Agile is not a new concept, and digitization in large corporations is, in fact, an important aspect of agility building. However, we tend to get too caught up in the finer points; certainly, the received wisdom is that Agile works better when teams are collocated, sharing a workspace where they can ask questions, pair on program tasks, and solve problems without scheduling meetings.
In fact, collocation is only one of the 12 Agile principles. Therefore, it's entirely possible to maintain Agile principles virtually. Technologies like web conferencing, group chats, and emailing can be deployed the Agile way, providing these tools are tailored to a team's needs. Basically, this doesn't mean adopting a methodology or two; it means adapting to suit the task at hand. Certainly, organisational influence will also play a part; management needs to encourage remote teams to adopt these methods. It will take some experimentation, but team members must find the optimal use of technologies and adjust communication styles to ensure team collaboration, productivity, and quality.
Moreover, in the wake of the COVID-19 outbreak, many Agile teams have been compelled to work remotely. This will be a novel experience for many professionals who haven't worked from home for any significant part of their careers. Equally, the pandemic has brought with it significant business challenges, so businesses need to adapt in more ways than one; this makes managing virtual teams as much about soft skills as hard experience.
Management has a key role in this adaptation process. Much of it will involve meeting team members on a more personal level: discuss how they see things playing out, invite them to share their doubts, and ideas about how to work going forward. Often, an element of familiarity will help soothe the tensions that arise between work and home. For instance, get team members to show you around where they're working or ask questions about their surroundings. Even virtually meet family members, or the people they'll be sharing the space with.
Making the virtual environment more familiar or personable is essential to emulating an Agile environment. From there, work towards making the online experience unique in its own way; reflect on the pros and cons, narrowing down the questions to one central concern: how did this meeting feel?
Step 3: Choosing the proper tools and techniques
We touched on investing in tools above; giving teams the tools they need to complete the task are crucial – but what are the essential tools? Of course, if the team is working from home, they need a setup that works for them, the team, and the broader organisation. Think of it like an office move: you need to make sure you have everything you need to be productive, comfortable, and focussed.
Naturally, this will require investment from the management. Below is a list of six essentials for effective remote work:
The right mindset
Perhaps an abstract point, but working remotely requires a different frame of mind. Ultimately, you need to be more disciplined. It can be easy to think about grabbing a snack, doing housework, or running errands. Therefore, it's essential to establish a clear work ethic. However, this isn't only down to the individual; team managers and the organisation need to be available to coach them through the challenges and optimize their circumstances.
A dedicated workspace
Creating a proper workspace is essential. Choosing somewhere away from your comfort area, preferably facing a wall or open space that's soothing or neutral is ideal. Don't sit anywhere near a TV or busy thoroughfare or communal space, or you'll be perpetually distracted. Naturally, a dedicated room is ideal, but of course, this isn't possible for everyone.
The proper collaboration tools
This is arguably the most important tool for remote team building. The tools you use to track your activities and host meetings is essential to keeping teams operational. Make sure you choose the platform that meets your needs and invest if necessary. Often, the most useful collaborative tools will be part of paid packages. Later down the line, the return on the investment will be clear.
Reliable telephone lines and video conferencing
Clear phone lines are a must. Softphones occasionally fail if connections flap, so a good VOIP phone service is highly recommended, especially if teams are working across international locations. Equally, in an Agile context, emulating face-to-face working is essential. Therefore, investing in enterprise versions of Microsoft Teams, Zoom or Google Meet is advisable.
Useful hardware
You need the right hardware to stay connected: that means a high-quality, noise-cancelling headset with a good microphone; a clear quality webcam; and an external monitor, keyboard, and mouse. Emulating the normal office setup with two monitors or mirroring your laptop screen on a desktop helps you get in the right frame of mind.
High-speed Internet
Organisations should ensure their employees have adequate internet connections. If a team member lives in an area without high-speed broadband, this can be addressed via controlled MiFis or USB dongles.
Step 4: Pre-set frequent meetups
A pre-arrange a schedule of frequent meetings. What this looks like will depend on your team; they might be accustomed to daily standup meetings, others have formal sit downs, and others may only have weekly or monthly meetups. Many Agile coaches recommend a daily, 15-minute lean coffee meetup, followed by a longer briefing at the end of the week. Another option is to schedule two short daily 15-minute meet-ups, one in the morning and another at end-of-day.
Of course, this all depends on your activities, but remote team building succeeds by balancing the time devoted to team collaboration with the time devoted to individual tasks. Disciplined Agile teams find ways to avoid distractions and context switching, and in the office, it's a little easier to read your teammate's signals. When you're working remotely, teams need to find new ways to navigate Agile collaboration.
A good approach is to have the team online but sharing availability. For instance, tools like Slack and Microsoft Teams allow you to set your availability status, while other collaboration tools allow you to mute notifications. Using status settings is critically important, not only to concurrently facilitate collaboration and focus, but also to manage flexible working hours.
Certainly, Agile teams must schedule time for formal collaboration sessions to do all the work to complete user stories; however, don't underestimate the value of small talk. People respond differently in times of stress, and when working remotely, it is essential to check in with each other. Plus, people have different communication styles online than in person, so team members need to be sensitive to these shifts. This isn't to imply this is always negative; in fact, it could be an opportunity to help people open up.
Managers, team leads, technical leads, and product owners should regularly ask the team questions about their level of understanding around requirements, blockers to their progress, and if there's anything they need to improve their productivity and happiness. Transversal managers from multiple teams should also be in regular contact. Their experiences and issues managing remote teams are probably not unique, so sharing knowledge on remote team building would undoubtedly benefit the whole group.
Step 5: Role and story mapping for realistic remote team building and individual assignments
Shifting to remote collaboration shouldn't mean reinventing the wheel. Agile teams don't have to redesign their processes and disrupt everything they do; on the contrary, they should try and maintain their working practices. However, going remote may require the team manager to rethink their management styles, depending on the team's size and their chosen tools.
Role and story mapping is essential to this process: clear role mapping boards that display everyone's position will clarify structures. Meanwhile, hosting meetings should be a rotational role, so it becomes everyone's responsibility to be creative and come up with new ideas. This creates a sense of ownership as the role shifts, engaging team members to better understand challenges and barriers to collaboration. Moreover, efforts are distributed to ensure that team members aren't only taking on their designated job, but also taking on a transversal role that gives them a feeling of progression and leadership.
Story mapping is a complementary practice that clearly identifies the tasks that the team will undertake. The stories should ensure that everyone confirms the acceptance criteria of each story and that everyone understands what needs to be accomplished. Here, it's important to note that this doesn't only apply to discrete projects, but also operational teams, sales departments, marketing, HR, or any other part of the organisation that has moved to remote working.
Remote team building, the Agile way
Within the context of the ongoing COVID-19 pandemic, it's clear that our working lives will change forever. With a constant patchwork of lockdowns and various health and safety measures, remote working is increasingly becoming the norm. Moreover, when a vaccine does appear, there may be resistance to returning to the workplace. Although it comes with its challenges, many workers enjoy the convenience of the home office. This isn't to say it's all negative; in fact, the wider acceptance of remote working is creating amazing opportunities for talent sourcing.
However, this isn't to say that when it comes to remote team building, tried and tested principles like Agile should be left at the door. When coached through, these five steps will create an effective and comfortable remote working environment. This will enable the team to put Agile principles in action from the comfort of their home: they'll speak freely and share their ideas; they'll work better together and support each other; and get the job done. Certainly, there will be more challenges to overcome; for instance, there will be barriers to assessing performance. However, with the tools at our disposal, once the team is working Agile, we can address pain points with dynamism and creativity.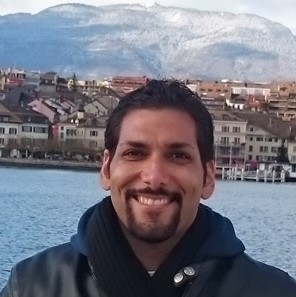 Experienced business professional, coach and entrepreneur working and supporting individuals and organizations in transforming themselves and their cultures to adapting to changing markets, times and circumstances. I firmly believe in the power of diversity and change, the only two constants in this life; if not in balance we are set to fail. I strive for opportunities to innovate and be able to influence change and build perspectives towards better societies, environments, and ecosystems.