Reading Time:
3
minutes
SAP BASIS, or SAP Business Application Software Integrated Solution, is the technical foundation that allows SAP applications to function. Essentially, it is a set of middleware tools that support the compatibility, operability and portability of SAP software across different systems and databases. These programs and tools will act as an interface with databases, operating systems, communication protocols and business applications (accounting, controlling, material management, etc.). 
As such, SAP BASIS essentially acts as a system administration platform for SAP environments, enabling communication with the operating system, database, memory management, runtime collection of application data, web requests, exchanging business data, etc. With SAP Business Application Software Integrated Solution, different programs and systems can function smoothly. Below, we zoom in on the functions of SAP BASIS, its necessity and why you need a BASIS expert on your team.
Functionalities of SAP BASIS
As introduced, SAP Business Application Software Integrated Solution lays the foundations for various SAP environments and their communication with other programs and systems. Tasks that BASIS manages include:
SAP system installation and configuration.
Load balancing on servers.
Backing up and restoring data.
Performing batch jobs.
Running and supporting background jobs.
Performance management of different components.
Managing interfaces and integration with servers.
Managing servers and different services.
Ensuring all users have proper access and data are availability.
Configuring SAP's transportation management system (TMS).
Troubleshooting and system performance tuning.
With SAP Business Application Software Integrated Solution, various SAP modules like Finance Accounting, Production Planning, Sales and Distribution, SAP EWM (Extended Warehouse Management) and other products are fully integrated, enabling seamless communications. Further to this, BASIS also supports a number of non-SAP branded operating systems, including Unix, Microsoft Windows Server Edition, AS400, z/OS, and databases such as Oracle, DB2, Informix, MaxDB, Microsoft SQL Server, and so on. With BASIS, these disparate systems can communicate with SAP environments.
Why your organisation needs an expert
The benefits of BASIS are clear; without this essential administrative layer, SAP software and other business systems cannot operate rapidly and smoothly. However, in large organisations – and indeed in an environment that demands continuous improvement – non-specialised IT staff and consultants can become overwhelmed. With such a complex, multi-function yet absolutely crucial piece of software, it's essential that organisations source a professional that deals exclusively with BASIS administration.
SAP BASIS experts are responsible for managing an SAP environment on a day-to-day basis. Typically, their activities include configuring, monitoring and troubleshooting SAP software, as well as scheduling and running the TMS. However, this individual needs more than knowledge related specifically to SAP systems; they also need extensive skills associated with operating systems such as Windows and Linux, various database models and network services.
SAP BASIS experts will provide technical support and leadership in regard to SAP systems, informing and educating other staff about its functionality and operations. Generally, this includes setting standards and workflows, evaluating the necessity for and the execution of upgrades, performance monitoring, and system design, implementation and configuration.
Competencies of an SAP BASIS professional
SAP Business Application Software Integrated Solution experts come under a number of guises; with titles like SAP BASIS Administrator, SAP BASIS Consultant, or SAP BASIS Architect, there are various ways to advertise or source a professional to assist with BASIS administration. Moreover, SAP offers official certifications for various levels of expertise, creating legible industry benchmarks for companies. Although not necessarily essential for obtaining BASIS jobs, they are a useful way to assess a professional has the skills an organisation requires.
In general, a BASIS professional should have the following essential skills and competencies:
SAP application server monitoring, ABAP dump, and system log analysis.
Database maintenance, backup scheduling and restoration.
R/3, NetWeaver, and solution manager installation.
SAP landscape and transport management system installations.
Client creation, copying, and deletion.
Managing a portfolio of users, including assigning roles, locking and unlocking accounts, etc.
Background job scheduling, monitoring, and deletion.
Applying support patches, upgrading and installing new tools.
SAP license maintenance.
Sourcing the expertise you need
Finding the professional you need – whether it be on a permanent or temporary basis – can seem like a time and resource-consuming endeavour. However, this needn't be the case. Today, one of the richest sources of digital expertise is online talent platforms. With carefully curated catalogues of expert professionals powered by specially developed algorithms, organisations can match projects with certified experts. With industry-specific platforms Outvise, organisations can source specialist SAP BASIS experts to provide the leadership and knowledge they need to operate a high-functioning business intelligence system.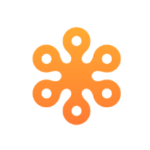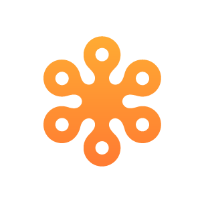 Outvise is a unique global talent network with a focus on Business Tech. We are helping our clients to run with their new projects and digital transformation needs with a specific focus on the Telecom and Media space. We have already provided thousands of days worth of highly specialised expertise for industry-leading companies and management consulting firms across more than 20 countries.