Reading Time:
3
minutes
Inventory and material management is one of the most complex aspects of operating a large enterprise. SAP MM (Material Management) is one of the key modules of SAP ERP (Enterprise Resource Planning). Falling under the logistical and manufacturing functions of the business process, this module enables organisations to optimise their procurement and inventory activities. Undoubtedly one of the standout features of SAP MM is its integration with other modules, enabling the replication of transactions from other SAP tools into the MM platform. 
In today's business environment, it is critical that a company's vendor management, production line, logistics, supply chains and sales function are as streamlined as possible. Thus, it's certain that any business depends on the availability of the right materials, in the right quantity, at the right time, in the right place. This is why SAP MM is such an integral tool. Here, we explore some of its features and outline the benefits.
Some of the key features of SAP MM
SAP MM has numerous useful features and tools integrated into the module. The platform helps companies properly manage key functions like inventory and raw materials. Thus, it makes sure material scarcity or breaches in the supply chain are kept in check, whilst defining the efficient management of procurement activities. More importantly, SAP MM deals with several key functions, including storing the master data (data that is created centrally and valid for all applications), valuation of materials, material requirement analysis, invoice verification, and much more.
The organisational structure of SAP MM
Similarly to a company, SAP MM is part of an organisational structure that interacts with other SAP products. The basic organisational structure of SAP MM is detailed below:
Components that interact with an entire SAP system:
Client is the highest hierarchical organisational unit within a system, containing master records and tables.
Company code is the central organisational unit of external accounting within an SAP system. You must define at least one company code before implementing the Financial Accounting component, from which balance sheet and profit and loss statements are drawn.
Components specific to MM:
Plant is an organisational unit in the MM module itself that accounts for physical spaces. It can be a manufacturing plant or a sales branch, or any location that holds stock or participates in logistical activities.
Purchase organisation is another unit specific to the MM module that indicates a physical organizational unit responsible for the procurement of goods and services from vendors.
Storage location is one of the sub-divisions of Plant where the materials procured are maintained and stored.
Purchasing group can be termed as the set of employees with the responsibility of purchasing the material from different sources.
Added-value of the MM module
Primarily, SAP MM substantially lifts the cost-efficiency of an organisation's overall operations. The platform makes sure that there are no minimum inventory losses by removing obsolete or unnecessary stages and materials in the supply chain. SAP MM's full integration with various modules in the complete SAP system, including Financial Accounting, Quality Management, Sales Distribution, Logistic Execution, Plant Maintenance and Project System provides a wealth of intelligence for the purchasing and sales strategy and other related documentation and planning initiatives.
Take the module's physical inventory management functions as an example. This component of SAP MM deals with procurement of materials according to their availability and stock levels within premises. With this function, businesses can maintain up-to-date records of goods. Other specific functions include movement management, goods receipts and the reservation of some stocks, which effectively blocks the ordering of some materials so as to prevent surplus stock.
A fundamental requirement in material management
Even in a rapidly changing technology-driven market, SAP MM remains one of the fundamental tools in almost all organisations. This tool is not only a key component of a wider SAP ERP system, but it is also integral to material management activities – freeing up manpower to focus on more complex, strategic tasks. Certainly, SAP MM has created a benchmark for hassle-free supply chain optimisation, cutting costs that arise as a result of day-to-day bottlenecks. With this critical tool, businesses can ensure that their operations are running as smoothly as possible.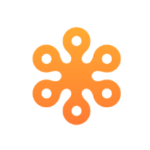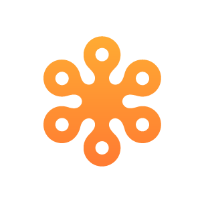 Outvise is a unique global talent network with a focus on Business Tech. We are helping our clients to run with their new projects and digital transformation needs with a specific focus on the Telecom and Media space. We have already provided thousands of days worth of highly specialised expertise for industry-leading companies and management consulting firms across more than 20 countries.