Reading Time:
6
minutes
Robotic Process Automation (RPA) is one of those 1990s concepts that have recently taken on a new lease of life. This is due to several advances in technology that converged to make it more viable. RPA has its due place in the more general concept of enterprise digital transformation, where as an RPA developer, your mission is to "automate all we can". This is of course assuming this automation is sustainable and cohesive across the enterprise, and that there is an established business case for that automation.
I've referenced RPA as a trend of decades past; this is because it has some futuristic implications. For some, it summons images of science-fiction-esque production lines operated by enormous mechanical arms. However, the reality is less aesthetic. Rather, the "robotic" in Robotic Process Automation refers to software robots. These bots run on physical or virtual machines performing actions based on a set of pre-programmed instructions. RPA bots can carry out various human-computer interactions, carrying out error-free tasks at a high volume and speed.
So how do these systems really operate? And what are the benefits of RPA? In short, it can play a vital role in digital transformation – but only if it's implemented correctly. This is why any meaningful RPA project should always be spearheaded by an experienced RPA developer and digital transformation consultant. But before we get into the risks and resolutions, we'll nail down some definitions.
What is RPA exactly?
One way to explain RPA is to compare it with the all-too-familiar Excel spreadsheet. The original Excel program was a significant improvement on the old paper and calculator method. Then Excel spreadsheet had its RPA moment when Excel Macro was invented. Suddenly, users didn't have to manually perform repetitive jobs. Instead, they could automate many of their tasks without seeking help from the IT department. It was a big step in terms of productivity.
The current breed of RPA tools takes this concept to a whole new level by automating any application used in an enterprise. This automation mainly relies on taking over the user screen and automatically filling it. This continues until either the process ends, or the process is handed back to the user after all the repetitive or tedious work has been completed. The result? An incredible amount of time and effort saved.
If you haven't used an Excel Macro before, another simpler example is the auto-complete feature that now exists in the Google search box or in most email programs such as Outlook. In short, this machine intelligence helps humans get things done faster. This is a cornerstone of digital transformation. Let's unpack this concept further.
RPA's relationship to enterprise digital transformation
It's important to appreciate that RPA takes on a very different role depending on the application or industry. An RPA developer can find themselves working in finance, media, infrastructure, utilities or even healthcare. These processes are used to automate high volume, time-consuming tasks that make for banal work for employees. These include data audits, migration and entry, as well as order and AP processing, invoicing, and more. Consequently, RPA is revolutionising the way organisations operate, and in turn, their productivity.
So how does this support digital transformation? Through automation, RPA allows businesses and public sector organisations to radically streamline operational tasks, for example, executing high volume back-office processes. For example, software robots can be trained to mimic the actions of human employees. This can range from anything from clicks and copy-paste functions to more complex manoeuvres, like invoicing.
This is the beauty of RPA; it can work in exactly the same way as a person. This means there is scope for compatibility with legacy or external systems without the need to restructure existing platforms. Moreover, removing the burden of back-office tasks allows employees to focus on more strategic work. By realigning focus to the front office, RPA can bring about improved business performance and outcomes – and, therefore, digital transformation.
What's the best approach to implementing RPA?
To discuss this issue, we'll return once again to the Excel Macro analogy. A further resemblance between RPA and Macros is that vendors position their RPA tools as self-service. Instead of having to go through an overstretched IT department, users are empowered to automate tasks themselves. But is this necessarily a good idea?
To answer this question, let us look at RPA from the perspective of two different parties. On one side we have enterprises, both private and public, medium or large, where the executives see RPA as a valuable concept that aligns with their digital transformation vision. They're more than willing to explore how to integrate it within their to-be enterprise architecture. On the other side, we have vendors offering an evolving set of RPA tools in what is a rather dynamic market and ecosystem.
As we stand today in 2021, there is still a gap between the above two parties' vision and expectations. This gap requires enterprises to exercise extra care in the development of their RPA adoption and integration roadmap. Sometimes it'll be because the organisation has unrealistic expectations of what the tools can achieve. In others, it'll be because the solution is too advanced for the enterprise to implement.
To reflect once again on the Excel analogy, we have seen how its unchecked proliferation in the enterprise has led to some serious drawbacks and financial losses. This is so much so that after the Enron scandal, governments drew up laws to limit their use (e.g. Sarbanes-Oxley law of 2002). Even now, horror stories are still emerging. An example is when the UK COVID-19 contact tracing system lost track of 16,000 positive cases due to a limitation in their Excel sheet.
Based on this analysis, I am of the opinion that using self-service will lead to cases of financial losses or waste of investments and resources. Implementing RPA tools without adequate planning at the enterprise architecture level and without professional IT support comes with risks. These include security and operational risks that can lead to, at best, an inefficient system, and at worst, a major security breach. Let's look at some potential scenarios.
What are the risks of RPA?
The above risks are not hypothetical or based on projections, but based on hard facts and evidence. Some cases of RPA project failures have already been documented. There are several important questions to ask: Is the RPA solution compliant with data privacy regulations and enterprise-wide data governance policies? Or with security policies? Is it aligned with the grand plans for process and technology changes happening elsewhere in the organisation? Is it subject to performance measurements and continuous process improvement?
Let's look at the operational risks as a primary example. Operational obstacles occur when bots are deployed without a well-thought-out operating model. Often, RPA solutions adopted by companies to reduce headcount and make savings often fail due to a large number of changing processes and exception handling. This is because they often don't have the resources to build a robust RPA solution. They buy the wrong tool, make incorrect assumptions, and take shortcuts, ultimately jeopardizing security and compliance.
It's also often not just the technology that's to blame. A lack of organisational buy-in and a poor communication plan will put the initiative at risk. Underestimating and under-resourcing change management can seriously compromise the alignment between the strategy, the technology and the role of people in the implementation lifecycle. This, of course, squanders the key benefits of RPA as it pertains to digital transformation. If employees aren't using the tools correctly, they're not reaping the benefits – and they're still stuck doing mundane tasks, not applying themselves to things that really deliver results.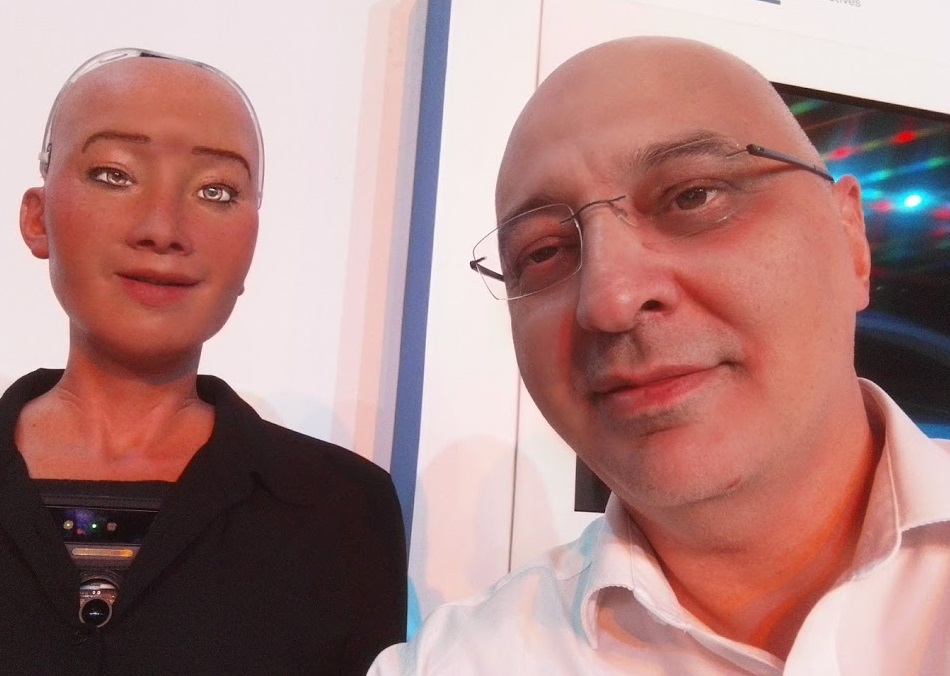 De-risk your project with an RPA developer and consultant
In conclusion, an undertaking such as an RPA project shouldn't be approached as a tactical departmental initiative, as the risk of failure is high. It is recommended to recruit a digital transformation consultant. These are people who can act as business and IT consultants at the same time, bringing specific knowledge in process engineering and supporting technologies. From here, they can weave the RPA project into the grand vision for a leaner, meaner and more productive enterprise.
The next step is hiring a hands-on RPA developer to create the tool that fits this vision. This professional will bring the expertise that the organisation needs to build a tool that actually works. This means freeing up time for staff, making processes more efficient, and keeping these processes in line with regulatory requirements. They'll also play an integral role in supporting the transformation consultant's change management efforts, by ensuring the team can use the tool correctly.
So where can you find these profiles? Whether you're looking for a digital transformation consultant or a freelance RPA developer, Outvise's portfolio of certified professionals has the talent you need. Based all over the world and available for both on-site and remote work, companies can now connect with top experts in as little as 48 hours. All this, without the time-consuming, resource-sapping process of hiring in-house staff. The efficiency benefits are akin to the aims of an RPA initiative itself. Click here to explore the expert profiles.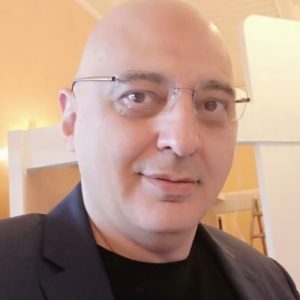 My mission is to help organizations succeed in their digital transformation journeys by ensuring they have the required data management capabilities, smart applications and efficient data-driven business processes.