Reading Time:
8
minutes
Digital transformation isn't a new imperative. However, the findings of a recent survey on digital maturity conducted by FOXIZE found that, amongst 23,000 employees from 234 companies, 76% don't have the digital maturity the market demands. That is, they are not classified as 'digitally competent'. According to McKinsey, by 2030, between 30-40% of all workers in developed countries may need to move into new occupations or at least upgrade their skills significantly. This is why digital transformation consulting is so relevant now.
COVID-19 has made digital transformation more urgent still, with companies looking to enhance their agility and adaptability. In a BCG survey of more than 5,000 employees, more than 80% of respondents said that digital competency made their lockdown experience more manageable. Yet, as touched on, digital transformation is yet to be fully realised in many organisations. In the same study, more than a third of employees reported that they felt their organisation lagged behind competitors.
Equally, these companies hadn't applied digital solutions to help them work at scale, or crucially, nurtured a culture that embraces change. As a result, many companies that want to implement comprehensive digital transformation programmes have yet to get beyond the planning stage. Via a lack of executive or organisational buy-in, these initiatives often end up in project management purgatory.
So how can companies facilitate digital acceleration? The answer lies in creating a robust vision that the whole organisation can get behind, and indeed, obtaining the technological and human capabilities to make this vision a reality. Digital transformation consulting is integral to this. Here, we zoom in.
What is digital competency?
Digital transformation consulting provides companies with the tools and processes to make a digital transformation initiative successful. With the right guidance, companies can implement not only the technology, but also the mindset that brings a digital project to fruition. However, before addressing these processes, we will define what we mean by 'digital competency'.
The following eight pillars of digital competency are based on the European Digital Competence Framework for Citizens, also known as DigComp. These guidelines were first published in 2013 as a tool for member states to measure the digital readiness of their populations. Since, this document has been updated to keep pace with the times, giving European citizens the best opportunities in business and education.
We have expanded on these points to make them more relevant to businesses and organisations specifically. All of the features that follow are the key markers of a digitally-prepared company that will have the tools, personnel, mindset and agility to remain relevant in the coming decade.
1. Continuous learning
The primary characteristic of digital competency is that it is an evolving process. Technology is perpetually advancing, and now, at a more rapid pace than ever. Companies that take the time to make sure their employees stay abreast of new developments will be those that succeed. That's why a hallmark of digital competency is continuous learning, knowledge sharing and upskilling programmes.
2. Information management
At the core of digital is information. Digital competency begins with the ability to articulate information needs and search for relevant data in a digital environment. Employees need to be able to analyse, compare, and evaluate the quality of data or content, then organise, store, and retrieve it later. These practices are the key to effective information management.
3. Remote working
The digital skills necessary for remote working have moved up the pecking order lately due to the global pandemic. However, these practices are set to stay, and now, a key aspect of digital competency is the ability to use remote working tools. Familiarity with video conferencing, collaboration software, and timely information sharing is essential to business agility.
4. Digital communication
The theme of remote working feeds into the notion of digital communication more broadly, which is the fourth pillar of digital competency. Employees need to be able to interact through a variety of digital technologies and understand appropriate modes in a given context. This ranges from the ability to share data, to understanding referencing and attribution practices, to creating digital resources.
5. Digital identity
Staff should also understand how to manage their digital identities; that is, how they appear online. They should have a proper understanding of how to protect their professional reputation when using digital communication tools. Furthermore, they should understand how to manage this data using several environments and services.
6. Security and privacy
Now more than ever, security is essential to digital competency. Employees need to know how to protect their devices and data, and understand the risks in the digital space. For instance, team members need to be able to use and share personal information with the appropriate protective measures. This could be as simple as understanding that it is important to read privacy policies or recognise phishing tactics.
7. Digital culture
In general terms, culture comprises the values, characteristics, and behaviours that define how an organisation operates. A healthy digital culture will provide a tacit code of conduct to steer individuals' digital behaviour. By ignoring this foundational pillar, companies risk lagging behind; BCG assessed 40 digital transformation projects and found that financial performance was 90% better for companies that had a vision for digital culture than those that didn't.
8. Strategic digital vision
Culture is a continually evolving notion. To sustain a productive digital culture, companies need to establish a digital vision. Digitally mature companies understand what they're trying to improve via digital and why; without these guiding principles, you will lose sight of the customer and how to deliver value. Digitally competent companies and employees know that digital is a means to an end, not merely digital for the sake of digital.
What makes a digital transformation successful?
A digitally competent staff team will have all of the qualities outlined in the previous section. But how does a company meet these targets? What processes do they need to implement to achieve these goals? In many ways, they are certainly easier said than done – which is what makes digital transformation consulting so important. According to BCG, just a third of companies successfully navigate digital transformation. However, considering the rapid pace of technological development, this is hardly surprising – new behaviours and expectations are emerging all the time.
So how can you mitigate the chance of failure? In basic terms, these tactics can be divided into three groups: planning, people, and tools. First, planning is essential. Companies should have a clear roadmap with definitions of milestones, and the parties responsible for them. These objectives should be SMART – that is, Specific, Measurable, Achievable, Realistic, and Timely. When success is quantifiable, progress can be measured and assessed. The business should also have a contingency plan; in a fast-paced environment, you need to be able to react and adapt.
The second cluster is people. Primarily, organisational buy-in is crucial. This has to come all the way from the top. Commitment and support for the management team is essential and this has to filter throughout the company hierarchy. There also has to be the willingness to adapt; in the aforementioned fast-paced environment, employees and management alike have to have an agile mindset. Often, it will be external support that will facilitate this organisational shift. Experienced change management experts will work alongside the business and technological talent that will carry the initiative.
Finally, the right tools are critical. The selection of this equipment will be supported by digital transformation experts, who will ensure the right technologies are chosen for the appropriate digital stack. These tools will drive digital transformation forward: empowering personnel, improving customer experience, and providing the facilities for real-time monitoring so companies can continuously improve.
How digital transformation consulting can facilitate these goals
Digital transformation consulting is essential to ensuring organisations have the planning, people, and tools that they need to make a project a success. With proper digital transformation management, facilitated by experienced individuals, companies can reap the benefits of digital, now and into the future. So – we've established the features of a successful digital transformation; here's how digital transformation consulting will smooth the way for these conditions.
Steer high-impact use cases
A consultant rendering digital transformation services will be integral to identifying and implementing high-value use cases for digital tools. This will allow the client to create value quickly, while driving organisational buy-in via demonstrating the benefits. Usually, this process comprises three stages: innovation (building a proof of concept), incubation (developing a MVP, optimised with Agile sprints) and industrialisation (where technology is implemented at scale). This process can be repeated for numerous scenarios and projects.
Manage talent and develop digital skills
As introduced, a hallmark of digital competency is continuous learning. An experienced consultant will devise and implement a talent management scheme to evolve human capabilities. Consultants will help companies draw up talent management solutions to facilitate training, peer-to-peer coaching and upskilling programmes – the lack of which are often at the route of lacklustre digital transformation initiatives.
Champion Agile ways of working
Agile ways of working enable companies to react quickly – and in a fast moving digital environment, this is absolutely essential. Digital transformation consultants will help companies adopt these practices, embedding a culture that nurtures collaboration, incremental development, and continuous learning. This becomes a strategic talent management tool unto itself, as employees are constantly learning and adapting in a peer-led environment.
Guide the implementation of relevant tools
Naturally, technology is integral to digital transformation. Steering the implementation of solutions for data storage, APIs, and services that allow companies to build their data lake in a modular, scalable way is a key task for digital transformation experts. Consultants will also ensure companies have the governance and processes they need in place to extract value out of these systems in a timely manner. Consultants at the leading edge of digital solutions will also have important insights into technologies like AI and the Internet of Things.
Streamline decision-making
Fast, straightforward decision-making underpins successful transformation. With the right KPIs to monitor progress, companies can remove obstacles with agility. Good digital transformation consulting will enable companies to identify these targets and processes, alongside a robust system to measure digital value. With this guidance, companies can identify synergies between the business and tech aspects of the transformation.
Effective digital transformation with Outvise experts
Digital transformation has been an urgent project for a while now. However, many businesses are still lagging behind – which makes it a more urgent project still. This is what makes strategic talent management so crucial and even more so considering the success rate of digital transformation initiatives. Organisations need to find experts that will drive the project forward, sharing expertise, designing processes and implementing effective tools. This is especially the case as digital competency becomes even more pressing post-pandemic, as it seems increasingly likely that remote working and reliance on digital tools are very much here to stay.
The challenges often lie in finding the right synergies between planning, people, and tools. Companies need to identify consultants that can steer the transformation to effectively link technologies and business objectives. Equally, resourcing and talent management is critical to finding candidates with the leadership skills to facilitate the rigorous change management necessary for successful digital transformation. Considering that it's often a lack of organisational buy-in that will frustrate a transformation project, consultants have to have the hard experience and soft skills to carry the whole team with them.
Outvise's talent pool has a wealth of professionals with this sought-after balance between leadership skills and technical know-how. With digital transformation experts, change management professionals, and technical specialists from all fields, Outvise can connect companies with the expertise they need to carry out a successful transformation project. With turnaround times of less than 48 hours in many cases, Outvise brings the agility, knowledge, and specialism contemporary talent acquisition management demands.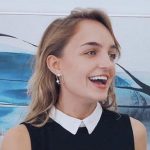 I'm a digital marketer who loves crafting engaging stories that help businesses define and articulate their vision, and connect with potential customers.