Reading Time:
7
minutes
Conversational AI is set to be one of the hottest topics in enterprise software in the coming years. The subject extends to several arenas, from digital messaging dialogues, to digital assistants, to integrated chatbots in apps like Facebook Messenger, Telegram, or WhatsApp. Essentially, at the core of this proposition is what it means to digitize a human conversation, and within this, are some extremely lucrative opportunities.
Take the telecom industry as an example; running customer service centres is a substantial expense. Equally, consumers expect 24/7 service, which for global operations, is no mean feat. If this operation could be partially or totally digitized, overheads could be significantly reduced. We're currently on the brink of a major transformation in business, powered by artificial intelligence among other significant innovations in enterprise software and IT solutions, like cloud systems and blockchain. 

To discuss how businesses can exploit new innovations in conversational AI, Outvise invited one of our artificial intelligence experts, Olaf Erichsen to host a webinar. As one of the most knowledgeable AI experts in Germany, Olaf has advised some of the largest telcos in Europe, including Deutsche Telecom as well as acting as CEO or COO of numerous AI startups. Here, we summarise the key points of his presentation about how to choose the right partner for a conversational AI project.
The different use cases of conversational technology
To drill deeper into the nature of conversational AI, it is essentially the automation of cognitive tasks via chatbots or voice assistants. More specifically, it encompasses tasks that would otherwise need human intelligence: distinct from earlier command-based or FAQ-driven chatbots or automated telephone systems, conversational AI can process natural speech patterns. However, text and voice chat are at different maturity levels, with the former being more advanced than the latter, in spite of consumers' high expectations of voice technology. 
There are already several use cases and IT solutions for conversational technology, many of which are proving effective. Some common use cases include:
Help desk and customer service chatbots: Companies are using automated systems to manage and answer customer service questions, for example, payment queries or product servicing.
E-commerce and voice commerce: Some big brands are deploying conversational AI to aid product catalogue searching and transactions. This technology also gathers data to enhance personalization.
Survey: Many market research institutes are automating their surveys. Equally, this technology is being used for internal process management; for instance, artificial intelligence can assess whether or not a project requires consultation with a data compliance officer.
Search: This includes product searching, but can be applied to other search scenarios, such as internal stock checking or location tracking.
Device management: This encompasses smart home or device features like turning on lights or changing music on a car stereo.
However, as implied above, text iterations tend to be more technologically mature than their voice chat counterparts. A good example is Apple Business Chat, which is Apple's native chatbot experience on iOS devices' iMessenger app. This tool was used by American retail giant Kohl's last year to bring a conversational dimension to their e-commerce experience. This intelligence includes image uploads, so customers can share photographs to aid their product search process. Equally, the technology has Apple Pay integrated so they can complete the entire transaction in the iMessage app, or alternatively, they can request to speak to a human should it be necessary.
In general and simplified, a chatbot contains a natural language understanding component that can not only identify entities but also process context: for instance, it is able to distinguish 'black iPhone 8' from 'John Black' due to the sentence structure. This information will be passed to a text dialogue manager that will classify intent and solicit any more necessary information. However, with voice chat, this becomes more challenging, as the voice input needs to be transcribed. Furthermore, voice assistants need to be more guided, requiring repetition and confirmations to ensure the correct operation is in process.
Getting started with conversational AI
Considering the opportunities conversational AI presents, companies of all scales are looking into implementing conversational technology. However, the approach has to be strategic; they have to integrate with the right platform, calculate the costs, define data governance, and perhaps most importantly, choose the right partner.
Primarily, this development process should be guided by the customer. A good starting point is to ask where your customers are; for example, if customers commonly raise questions on your website via the FAQ page, clearly presenting a chatbot online is probably the best approach. Alternatively, businesses can meet their customers where they are; many observe that WhatsApp has a large, multi-device user base, so may opt to integrate a chatbot there. Equally, they could use Apple Business Chat, which we've already mentioned, or the Android equivalent, Google RSC or any other messaging platform that has enough reach.
However, it's important to be aware of the parameters of different platforms. For instance, some messaging platforms have restrictions about using the app for sales purposes. Equally, businesses need to be confident the technology is scalable; with a solution like WhatsApp, you need to be able to handle the traffic, which could be 1,000 or even 10,000 users per minute. There are specialised providers that can manage these integrations, however, it's important to understand what they're offering, how much they're charging, and who owns the data.
This brings us to the second key concern – the bottom line. The implementation of conversation AI should ultimately reduce the overheads and improve the quality of customer service, not the contrary. Thus, it's important to ensure costs don't spiral out of control, especially when working with more immature technologies like voice recognition. If costs aren't decreasing per minute, and meanwhile, you're handling the same volume of calls, operating on such a low margin can really burn the business case. Certainly, effective voice technology can be extremely valuable for brand image, but it has to generate adequate return.
It's also important to define whether the data will be internal or external, and indeed, where it comes from. Will it come from a spreadsheet or unstructured data sources? Will it be stored in a single server or in disparate locations? This is because data need to be rigorously organised: IT systems need to be in place to assess the data, store it, and ensure it's sufficiently up-to-date so the system can operate properly. For instance, if you want to build a voice technology commerce platform, data inventory needs to be assessed in real time.

Of course, with data come stakeholders. Who will own the page or the system you want to deploy? Will it be an intermediary, as mentioned earlier, or will it be in-house? Who controls the page? And, what are the data privacy implications? Do you need to get the compliance officers and the local authority on board before roll out? It's essential to answer these questions early to ensure the smooth running of the project, or else, encounter significant roadblocks later down the line.
How to choose the right conversational AI provider
Once these preliminary questions are addressed, identifying the right provider is essential to the success of a conversational technology initiative. The provider landscape is moving very fast, and sometimes, this can make it difficult to navigate: reports can be out of date, or equally, low entry barriers mean underdeveloped providers are entering the market. Therefore, it's important to understand what each type of provider is offering. These providers can be divided into three generic AI provider clusters:
AI-as-a-service universal providers: These are providers such as IBM Watson or Microsoft Cognitive services, or even open source solutions like Rasa. The advantage of these enterprise software is that they offer a standard solution, so basically, you know what you're getting before you buy. Equally, they're likely to survive any economic tumult that might be on the horizon, which is important considering the volatility of the industry.
The challenge, however, is that it's possible you're not getting the most innovative product. Certainly, companies like Microsoft have amazing research departments, but whether or not they'll share this technology is heavily influenced by their business and legal departments. Equally, you will need to adapt to their model and their way of working – and they're unlikely to budge on price, which can be expensive at scale.
Conversational AI startups: The advantage here is innovation, agile working, and a strong desire to deliver. However, sometimes they lack the experience or scalability to deliver 24/7 services for large corporations; therefore, you need to ask yourself if their technology is appropriate to the use case, or indeed, if their technology is mature. The other thing that businesses need to be aware of is the possibility of a startup being acquired; will they still be the same people after a major merger? Or could it radically alter the client-provider relationship?
Providers facing innovator's dilemma: These providers will have a vast amount of experience with lots of relevant use cases from the industry. However, the question of whether or not the technology is state-of-the-art will rear its head once again. Furthermore, the client needs to question whether the conversational AI component is at the forefront of their offer or merely marketing ploy that's been tacked on to the total solution.  
This isn't to suggest that one cluster is better than another, it's to demonstrate that one may have a superior offer for a certain use case.
A solid starting point is to devise a longlist that includes providers from the various clusters. Ask for reports and recommendations, and see what your competitors are already doing. Generally, it's good to start with between 7 and 15 providers depending on the use case. Then, analyze these providers' capabilities depending on the nature of your project; for instance, we've already suggested that small startups may not be able to provide the capacity for large scale, 24/7 service. However, they may have the agility to deliver in a fast-paced, innovative environment.
The next stage would be soliciting proposals and conducting face-to-face interviews. However, it is essential to draft in expert support at this juncture: they'll have the deep technical knowledge to ask the interesting and relevant questions. In this funnel, it's more focussed on identifying what you don't want more than what you do; from here, you can work the list down to two or three providers, with whom you can develop the proof of concept. This will provide a scope use case that will demonstrate if someone can really deliver.
A strategic approach to an effective conversational AI solution
The key concepts from this webinar were that it's essential to understand that there are different maturity levels for text and voice technology. This means that when developing an enterprise solution, companies need to place their customers at the forefront of their approach; how will this technology improve the customer experience? How will it make their interaction with the company more convenient? The second key point is the bottom line; how will this make our operations more efficient? Efficiency is, of course, also intimately tied to customer experience.
In terms of this cost/convenience matrix, businesses need to understand that a voice technology project needs more preparation than a text-based chatbot. This is because there is a lot of hype around voice technology and consumers have high expectations. You have to have the technological capabilities to really fulfil a use case, so you need to define the business goals and stakeholders early as possible. This will facilitate a proper understanding of the availability of data and the strength of IT systems.
In the end, you need to ask cluster-specific questions; what can these providers do for you, how much will it cost, and how sustainable is it? This will vary from industry to industry and from use case to use case, but with a structured approach, businesses of any size can implement an effective conversational AI project.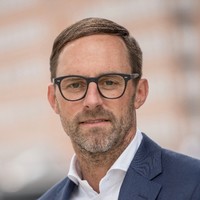 20 year background in strategy, digital transformation and innovation consulting. Vast project experience in Telco, Consumer Electronics, Healthcare, Insurance and FMCG