Reading Time:
3
minutes
The European Union introduced General Data Protection Regulation – otherwise known an GDPR – on 25 May 2018. This new compliance framework was designed to harmonise and modernise data protection law across Europe. Whereas data protection laws introduced in the mid-90s had struggled to keep pace with technological development, these regulations sought to effectively manage how public and private organisations handle customer data. Further to this, GDPR also grants greater rights to individuals as to how their data is handled.
However, according to the UK's information commissioner Elizabeth Denham, it is not a quick fix – sure enough, technology is continuing to advance at a rapid pace. In Denham's words, "GDPR is a step change for data protection…It's still an evolution, not a revolution." As such, the legislation is concurrently rigid and flexible in nature – leaving many organisations unsure as to their obligations. Subsequently, many companies are still relying on temporary solutions, manual processes and quick-fixes more than a year after this legislation was passed. The need for permanent solutions is crucial – especially as organisations found to be in breach of GDPR can face hefty fines.
Automated data capture solutions
As introduced, a climate of confusion around GDPR meant many large organisations with unwieldy databases implemented temporary solutions. These solutions were often labour-intensive, manual processes that do not present a sustainable long-term methodology. What's more, these approaches are likely to become even more impractical as the demands of data protection legislation evolve. 
Primarily, companies need to find automated solutions. For instance, Article 30 of GDPR specifies that companies need to fully record protocols that process personal data. As databases become larger and increasingly sophisticated, businesses need to automate processes. Some companies are already using collaborative tools with data-storage facilities; however, the most technologically-advanced organisations have hired outsourced experts to implement artificial intelligence tools that identify and catalogue personal data.
Comprehensive data compliance management
Currently, the majority of temporary solutions do not fully meet GDPR requirements. For example, newly-empowered users may or may not consent to have their data transferred to third parties. Although manual processes may represent a temporary fix, the complexity of these requests going forward presents problems. Again, automation could present a solution; however, organisations need to proceed with caution. Transparency regulations demand that customers have access to clear opt-in and opt-out information. Thus, companies need to ensure consent-management systems provide clear information whilst supporting database growth.
Moreover, companies need to ensure they have the proper architecture in place to handle a complex, fluid and highly searchable database. Therefore, a robust data-management solution may require a combination of machine and man-power. To get the best possible advice on data compliance architecture and management solutions, companies should seek the advice independent, specialised consultants.
Proper cyber security defenses
Data breaches are a serious threat to a company's reputation, not to mention their finances. Just look at the recent incident with British Airways, who were fined a record £183 million for a data breach that implicated 380,000 transactions. Therefore, to maintain security, companies must implement best practices such as robust identity and access controls and encryption. To plug gaps in security, organisations should seek full appraisals of their security systems. With the help of cyber security experts, businesses can examine, test and manage their data security systems to ensure compliance.
Preparing for global shifts in data privacy regulations
GDPR is an EU regulation with global implications, as these stipulations affect international organisations with customers or operations in the European Economic Area. Furthermore, due to the need to ensure a seamless and competitive digital environment, other states need to implement comparable legislation. However, it's certain that international legislation will come with its nuances. For instance, currently, there is no nation-wide data privacy legislation in the United States. Instead, each state is enforcing their own regimes.
For example, the state of California is due to introduce the California Consumer Privacy Act (CCPA), which comes into force in January 2020. Although this legislation is similar in character to GDPR, there are key differences. For example, under CCPA users must opt-out from third party data sharing, whereas under GDPR they must opt-in. To ensure compliance, businesses should hire an independent legal consultant when entering new markets.
Navigating data compliance in a changing landscape
Consumers are becoming increasingly conscious of data security. Thus, companies must prepare for closer scrutiny from a variety of stakeholders, including clients, governments and the media. After all, data mismanagement can do serious damage to a company's reputation. With all these additional pressures – not to mention the broader, global implications of GDPR legislation – companies need to ensure they have proper data compliance management, storage and security solutions in place.
As such, companies need to continuously improve and strengthen their compliance efforts as part of a wider project to streamline business processes. To ensure full regulatory alignment, companies need to implement automated processes, sophisticated data storage solutions and reliable cyber security. With the help of external experts, businesses can implement reliable, long-term solutions to GDPR requirements and the constantly evolving international regulatory landscape.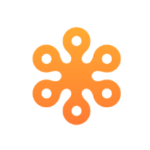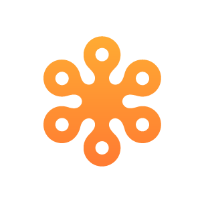 Outvise is a unique global talent network with a focus on Business Tech. We are helping our clients to run with their new projects and digital transformation needs with a specific focus on the Telecom and Media space. We have already provided thousands of days worth of highly specialised expertise for industry-leading companies and management consulting firms across more than 20 countries.