Reading Time:
6
minutes
In this article, we are going to discuss how you can take the first step in the digital transformation journey. What are the areas you should focus on first and how it will impact the business in three different ways. This article is a first part series of three articles, this one focuses on Customer satisfaction.
The digital transformation of a business starts with a review of the existing situation of the business, how well we know our customer base and what are the trends in the market which are affecting us now or possibly going to affect in the future. 
Usually, demand for transformation or change is preceded by a set of compelling needs that have affected either the bottom line of business or the satisfaction scores collected by customer support channels.
Transformation to the 'digital way of working' is driven by the customers. This is no surprise to us, look around, the current customer has completely switched the way products or services are consumed fully or partially.
This is how Altimeter defined digital transformation as a movement through a customer-centric lens: "The realignment of, or new investment in, technology and business models to more effectively engage digital customers at every touchpoint in the customer experience lifecycle."
However, the most difficult part of any transformation is to answer the question, where do we begin?
In order to take the first step towards digital transformation, there are three main areas which can help you concentrate your efforts. 
Surprisingly, most of the digital transformation initiatives can be boxed under these three themes:
Increase customer satisfaction
Increase revenues
Decrease cost
Today's article focuses on the first topic, how to increase customer satisfaction.
Let us start by reviewing your own business and see how it has been changed over the years. Well, you are not alone to adapt to customer demands, your business competitors also upgraded their game by adapting to customer needs. So the common element in this 'Change' is the customer and how he forced you to change to his way of dealing with your business.
The customer has evolved with technology, it has not only changed the way he communicates but also expects businesses to be more personal and proactive in dealing with him. This has put additional pressure on businesses to focus on customer needs and work on serving him on his terms.
Hereafter we describe a useful 3 step methodology to increase Customer Satisfaction.
First step: Understand your customer
There are a number of ways you can go about it, however, this tool of Customer Empathy Map can help you put a single customer profile on a paper ( you can create multiple profiles if your business serves to a number of customers):
What does she think and believe?
What does she see?
What does she say or do?
What does she hear?
Sample customer empathy map below for reference [1].
After you are able to put a clear understanding of your customer profile, now it is time to define the problems faced by the customer while consuming your product.
Let us start from awareness and discovery of the product (Sales), few questions to ask your team to help you pinpoint the problems faced by the customer, step by step:
Are you reaching out to the right audience? – Analyze communication strategy digital and non-digital.
Do you have the right combination of product and proposition which is required by the target audience? – Make sure our product is in sync with the target audience, with the right incentive to purchase.
Are you making it easier for your target audience to compare your product with competitors? – Is the product features available on the mobile interface (digital) for it to be compared and shared?
Are you providing social media support to help the target audience to make a decision in your favor? – Do you have positive reviews available online on key social channels?
Can it be fully purchased through digitally – Web or App? – Can the target audience fully purchase the product digitally without any help?
Look closely with an unbiased approach. Take help from outside, like mystery shopping services, they can give you a clear picture of the 'Thinking and Buying' phase. Rate the phase from 1 – 10, where 1 is the worst, and 10 is the best score.
I am sure you will find a list of challenges faced by the target audience to become your customer.
Once he becomes a customer, now it is time for you to analyze each step of the customer lifecycle.
Is the product fulfilling the primary needs of the customer? – Is he feeling happy after using it?
How he is paying the bill or recurring payment of your product or service? – Can he pay digitally with transparency/ clarity of what is paying for?
Is it easy for him to upgrade to a newer product or service? Can he do this digitally?
If something goes wrong with the product? does he needs to call or bring it to the service center or he can troubleshoot the problem with digital help?
After consuming your services, can he leave on a happy note? Is he happy to recommend you to his friend or family?
This phase of the exercise will give you enough to fix or aligned with the customer needs.
Digital transformation analytics
At this point, I would like to put focus on a very important area and that is 'Analytics'. Without proper digital analytics setup, it is impossible to see the progress made on any initiatives.
You need to invest in getting the right talent to set up an Analytics foundation in alignment with Marketing and Sales teams. Ideally, candidates should have marketing experience as well with core digital analytics, this combination works well.
The data which comes out of 'analytics set up' lead by marketing teams produces insights that have more business impact than Data alone without marketing or business view. It remains in a silo or in presentation and never plays a catalyst role in digital transformation. 
Once you are set up with journey analysis by channels, media attribution (digital, ATL & BTL) retail & partner attribution in sales (Ideally with live dashboards to track campaigns and seasonalities), then you are ready to take the second step.
Second Step: Ideate
This is the time to unleash creativity in the team. If your team is not used to bringing in creative ideas to the table then take help from external teams like the Startup team to conduct workshops with your internal teams to kick start new ideas.
Frankly, if you start fixing things you uncovered in the first step, this will give you enough work for 6 months, also it will uplift the customer experience at least x 2 times.
Have you noticed, I have given first priority to increase customer satisfaction over more tangible items like an increase in revenue or a decrease in costs. The reason is if you are making your customer happier by making it easier to purchase, providing a better value or customer experience, then this will not only uplift the average order value (AOV) but also you will start seeing more referrals coming from existing customers.
The business impact of improving customer experience.
Third step: Build prototypes
Now you are ready to test your ideas, build prototypes and test them in a controlled environment. The effort you have spent in setting up 'Analytics' will give you goodies now. Each prototype needs to be exposed to select customers for at least 2 – 4 weeks period (complete one billing cycle). This period will give you the almost true picture (as we are not taking care of seasonality in 4 weeks).
If the results are positive then roll the prototype to a full customer base.
Digital transformation conclusion
Digital transformation is a journey, not a destination. Each industry is going through change to meet the demand of digital customers. Efforts initiated by internal teams with the help of key external teams who can act as a catalyst will see sustainable results. 
Bring in the culture to try out new things, test them, produce meaningful data that can help teams improve on it. Use technology to help teams to reach the customer at the right step in the lifecycle journey.
Let customer needs dictate the requirement of technology, improvements in operations, both pre and post-sales.
Truly put the customer in the center of your company and you will see things starting to move in the right direction.
Sources:
[1] https://www.pinterest.com/pin/393994667392677459/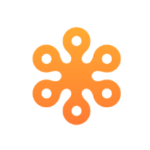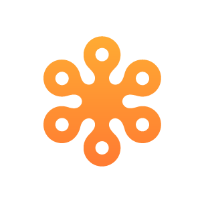 Outvise is a unique global talent network with a focus on Business Tech. We are helping our clients to run with their new projects and digital transformation needs with a specific focus on the Telecom and Media space. We have already provided thousands of days worth of highly specialised expertise for industry-leading companies and management consulting firms across more than 20 countries.