Reading Time:
8
minutes
The reality of COVID-19
COVID-19 has upended nearly every single industry worldwide. From the way we work together to the way we make business decisions, the long-term impacts of the global pandemic are at the front of every business leader's mind. The unsanctimonious jump to a digital environment has forced businesses to adapt their operations in various ways. Replacing in-person meetings with video calls, adapting to new "contact-free" consumer demands, and rethinking how companies offer their services, organizations have to reconcile their business status, both in real life and online.
In the current era, business resilience requires not only adaptation but evolution. As consumers adapt their spending habits to a digital environment, businesses must be ready to evolve their customer relationship management strategies. For many years, face-to-face interaction with clients has been the primary strategy for businesses to create and maintain relationships with their customers. As consumers move primarily online, companies need to pivot and reconsider their customer experience strategy, also known as the CX strategy.
What is CX strategy?
Like its cousin User Experience strategy (UX), which focuses on the user's experience and interaction with a website, product, or design, CX strategy considers the strategy of the customer experience. The customer experience encapsulates the sum of all interactions an organization has with a customer. For example, a few touchpoints across the customer journey include finding a website, signing up for a newsletter, visiting a retail location, making a purchase, or interacting with the product or service. 
The 'strategy' of CX comes into play when an organization seeks to optimize its interactions with a customer to ensure a positive customer experience. Increasing visibility, adding additional customer touch points, and improving customer access are just a few tactics that organizations use when developing a customer experience strategy.
When developing a successful CX strategy, businesses should identify who their customers are and their fundamental wants and needs. For example, tech-native consumers who have developed digital preferences will have different CX demands than populations that are more familiar with face-to-face interactions.
However, COVID-19 has accelerated the digital migration to eCommerce platforms and other digital consumer-services, so organizations should consider how to enhance digital engagement across all customer touchpoints to increase customer intimacy online.
Why is CX strategy important?
For consumer-focused businesses, customer experience strategy should be a primary focus. In the current global environment, old tried-and-true methods of establishing and enriching customer relationships through peer-to-peer interaction turned upside down. Now, businesses have to focus on their digital presence and optimize their customer experience strategy to align with customer's migration to online platforms.
CX strategy is vital to business resiliency because businesses have more competitors online without brick and mortar establishments. In the world of eCommerce, geography plays a smaller role. Meaning, instead of consumers choosing to patronize the closest local business that meets their needs, they can patronize any online business with the service and customer experience they're looking for. The future of global industries is undergoing a dramatic shift. The methods for doing business pre-pandemic are gone but not forgotten. In its place, organizations need to recognize digital opportunities that will set the groundwork for months, years, and decades to come.
To compete in a digital environment, you have to put your customer's wants and needs before your own. Here's how:
9 ways to reevaluate your organization's CX strategy
Reassess and adapt existing customer touchpoints
For customer-centric businesses, customer touchpoints are critical moments that can drive or deter sales. Oxford Languages defines touchpoints as "a point of contact or interaction, especially between a business and its customers or consumers."
In the digital customer journey, this refers to moments like when a prospective customer first finds your website, explores content, engages with a chatbot, signs up for a newsletter, or submits a form fill. Poorly optimized websites or organizations lacking digital presence can put a damper on the customer experience. Instead, businesses should first take stock of the current customer touchpoints that exist for their business online.
After reviewing what touchpoints are available, ask yourself whether the current digital engagement strategies build customer intimacy or create unnecessary obstacles for your customer. More often than not, simplicity outperforms complexity, which is why businesses must view their touchpoints through the lens of the customer experience. 
A few ways that organizations can adapt their existing touchpoints are by applying CX-specific methodologies to determine who your customers are and their preferences. For example, defining customer personas, performing market research, and mapping out the customer journey are helpful to understand what areas in an organization require CX transformation.
Implement CX strategy solutions that are convenient for customers
After analyzing customer touchpoints, organizations should consider where they can expand and optimize consumer touchpoints. Creating social media strategies, online advertisement campaigns, digital marketing content, up-selling or cross-selling e-mails, and product feedback surveys are just a few examples of touchpoints along the customer journey. When done effectively, the CX strategy can increase digital engagement and build customer intimacy through repeat contact. 
However, there is a caveat. It's easy to become eager about increasing the number of customer touchpoints to track more data and gain new insights. However, too many touchpoints can negatively impact the customer experience. For example, gratuitous use of pop-up wizards, SMS texts, or aggressive e-mail campaigns can be detrimental to the customer experience and ultimately lead your customer to your competitor.
Capture data along every step of the customer journey
One of the most crucial ways to understand digital engagement is to capture customer data and insights for customer-focused organizations. Customer Relationship Management (CRM) software helps organizations capture and analyze consumer insights to improve relationships and build customer intimacy. By tracking data like customer interactions such as phone calls, questions, service requests, etc., CRM software helps sales and account managers understand their prospects and help identify sales-ready leads.
From a CX strategy perspective, CRM software helps organizations manage their customer relationships to ensure that digital interactions with customers and prospects aren't overlooked. On the other hand, self-managed customer relationships can be unwittingly sabotaged simply due to forgetfulness or human error. CRM software can help improve efficiency, speed up sale cycles, and ultimately, ensure that your organization isn't missing out on valuable business opportunities.

However, at the end of the day, a CRM platform is a tool – not a CX solution. Business processes that support sales, such as business development, are necessary components of CX strategy.
Ensure customer data and analytics are at the core of the CX strategy
A strong CX strategy relies on user data and analytics. Beyond capturing data at crucial points along the digital customer journey, organizations should test, measure, report, and most importantly, act on their CX strategies' data outcomes. Data reporting can help organizations monitor effective resource allocation and areas for improvement, but implementing change will help to drive the strategy.
For example, Google Analytics can inform organizations how customers navigate brand websites and where they're losing customers. Bounce rates, exit rates, page views, session durations, and page paths are just a few examples of how analytics metrics can inform website strategies and performance.
Do you have a dynamite article that ranks high and Google but has a high bounce rate? Improve audience retention by including related content, calls to action, and barrier-free contact forms. Are users navigating the website well but dropping off right before checkout? Evaluate whether poor website optimization or high price points are impacting your cart abandonment rate.

Additionally, customer communication channels like social media, webchat, and SMS can also offer insights into how a CX strategy is performing. For example, if you find a high unsubscription rate among SMS subscribers, you may be sending too many text messages, or aren't offering incentives that prompt users to take action. Similarly, if you only use social media as an audience engagement tool, you may be losing an opportunity to offer intimate customer support.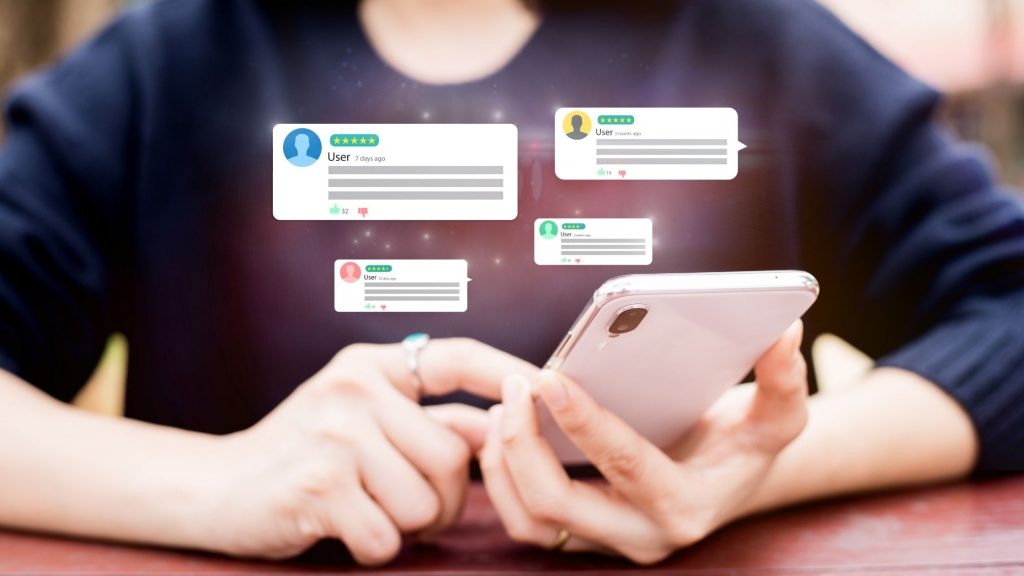 Data analytics are customer intimacy
Want to know more about your consumers? Data analytics is one way that organizations can begin to understand who and where their customers are. Information like age, gender, and geographic location can give businesses a wealth of information about who they are targeting and who they should be targeting.
Demographic or location information that regularly falls outside of your buyer personas can clue-in organizations to areas of their market that they may be overlooking. For example, say that you sell a luxury item for men but notice that women frequently visit, purchase, and review products from your website. In that case, transforming your customer experience and marketing strategy to be more inclusive of women can improve customer intimacy by embracing a new persona in your CX strategy. Similarly, if you notice consumers are increasing in a particular geographic region, focusing outbound advertising methods on those regions can further attract new customers. 
At this point, data is one of the most valuable tools that organizations can use to increase business. Thorough customer data analysis can reveal new opportunities to expand market share and diversify revenue streams.
Create a CX feedback loop
Ideally, a customer experience strategy would attract new prospects, convert sales, and build a loyal customer base. Using customer feedback loops can help organizations learn about both consumer satisfaction and customer pain points. Whether it's dedicated phone support, online chat widgets, or engaging with customer concerns on social media, feedback loops are an opportunity to develop customer intimacy or repair damaged relationships.
Focusing on strategies that create closed feedback loops is a great way to increase opportunities for future sales. For example, if a customer provides feedback about a product or service, rather than merely expressing gratitude for the feedback, encourage the customer to continue to make purchases. By offering incentives like coupons, discount codes, or free shipping, not only do you make the customer feel appreciated, you can reduce the customer churn rate and solidify your customer's loyalty to your brand.
Build successful strategies on data, not theories
Without defining objectives, how will you know if your CX strategy is successful? By examining and defining KPIs, organizations can develop reporting processes to test and measure their CX strategy effectiveness. Indicators like Net Promoter Score (NPS), website response time, churn rates, complain resolution time, call/chat waiting time, and the number of customer interactions required to complete a transaction or close a complaint, are all examples of CX-derived KPIs. Setting benchmarks and analyzing KPIs helps establish your CX strategy's current status while offering important information for improvement areas.
For example, if your organization has a low NPS, that may be an indicator that you need to improve the public opinion of your brand. Conversely, if you have a low average resolution time, that indicates that your customer's concerns are being resolved quickly, which suggests that aspect of your customer support strategy is effective. By understanding where your organization is underperforming, you can reallocate resources to develop new strategies while still pursuing successful initiatives.
Be ready to pivot strategies based on customers new needs
When it comes to customer experience, it's better to be aware of what you don't know than to be convinced by what you do. Meaning, it's essential to be mindful that customer behaviors are constantly changing – especially online. Rather than dictate to your customers what the customer experience should look and feel like, listen, consider, and integrate customer experience strategies based on data and feedback.
Perhaps e-mail marketing campaigns have been a significant driver of conversions – but they might not always be. Customer interaction touchpoints can have diminishing returns over time, so it's necessary to be conscious of emerging digital CX trends and new technologies.
Always be agile
If COVID-19 has taught us anything, it's the importance of business agility. It's easy to get comfortable working with tried-and-true methods of doing business, but as we've learned, circumstances can change rapidly. By implementing diverse strategies across your organization, you can develop business resilience in the marketplace. If you've been focusing on outbound marketing to connect with your customers, maybe it's time to create an inbound strategy. Or, if you've been relying on word-of-mouth referrals, then consider ways you can develop your online presence to reach more customers.
Change is inevitable, but business agility will enable your organization to transition as markets shift quickly.
Why businesses should embrace CX transformation
For customer-centric enterprises, nothing is more important than the opinion of your consumer. CX strategy helps businesses to understand and meet their customers where they are at, helping to establish customer intimacy and brand loyalty. By choosing not to adapt to your customer's preferences and expectations, you open your business up to opportunistic competitors eager to increase their market share. 
As more businesses develop eCommerce models in place of brick and mortar establishments, strategically developing a customer experience that is accessible, intuitive, and personalized will help organizations differentiate themselves from the competition.
Want to discover more ways that you can improve your organization's CX strategy? Explore our pool of freelance specialists to begin your CX transformation.
Iulian poses over 20 years of extensive experience in ICT industry.
During his career, he supported several Multinationals and
Governments in Europe, the Middle East, Africa and South-East Asia, to adapt to the new market conditions by defining their Digital Strategies and by implementing Digital transformation programs focused around Customer Experience, Performance Management and Business Agility. He is currently based in Dubai, UAE and support his clients in the region through advisory roles and Management Consulting strategical projects.