Reading Time:
7
minutes
For more than a decade, digital business models have challenged the offline world in most B2C and B2B areas. A vast number of digital commerce companies (i.e. retailers, marketplaces, services and media companies that use the Internet as their main channel of customer acquisition and service delivery) have passed the startup stage and have grown to profitable mid- to large-cap companies. In that sense, they have become interesting targets for all kinds of private equity investors and due diligence. Most digital commerce companies will experience their best year ever due to the COVID-19 crisis and it is quite clear that deal activity is about to increase.
Today, there are lots of agencies and consulting boutiques with a digital commerce and search engine optimization background that can offer valuable data. However, they often produce very detailed and technical analyses and charts that are difficult to digest, especially for 'digital immigrants'. Often, investors will end up with two reports, a traditional market and competitor analysis and an online performance due diligence report. In reality, these data should better be integrated to provide a more consistent and industry-specific view.
Here, we're going to recap which data are interesting for market and competitor research in relation to digital commerce, and we'll discuss how this data can be derived and analysed. Bear in mind that only a combination of analyses can provide a holistic view and some analyses are merely illustrative. The companies mentioned here are just examples and there is no commercial relation to any of the players listed.
Getting to grips with due diligence on digital market
A market analyst's main task is to estimate the market size, analyse the drivers and model the development. With digital commerce companies, you will find that ready-made reports are very rare. As the business models are innovative, they are not yet covered by market research providers and there are no industry associations who represent the various types of digital commerce companies. In that sense, analysts will need to get a grip on market drivers, and ultimately, model the market themselves.
The underlying market
Normally, it is beneficial to begin with the 'underlying market'. Often, digital commerce companies provide an alternative route to receiving goods or services. It is usually much easier to find data regarding these transactions, i.e. how many people change their energy supplier per year (found in national regulators reports) or how much consumers spend on clothing (association data). The question is then, what share of transactions takes place and will take place on the web?
Analysis of customer behavior in surveys
The best and most insightful option to understand how customers embrace (or are likely to embrace) a new business model or new channel, is an online survey. While primary market research was very expensive and time-consuming ten years ago, there are now a lot of providers that offer survey design, execution, and most importantly, large panels that allow for a quick turnaround at price points similar to ready-made market research reports. You can find a long list of providers compiled by market research directory Greenbook here.
However, it's important to acknowledge that the audiences are often not too specific. So, if an investor is looking into a B2B niche market, the providers will probably struggle to build a panel that is large enough to be representative. Also, with online surveys, it should be considered that participants are by nature online consumers, so especially elder 'off-liners' are unlikely to be well-represented.
Online search metrics
If market analysts do not have the time or budget to perform an extensive online survey, they can still find indicators on how common it is to search online for a certain product or service. As Google accounts for the vast majority of global search volume, looking at Google metrics is a good approach. It might sound simple, but sometimes, the simplest routes are the most effective if resources are limited.
Google offers a solution for analysing search volumes, the free-of-charge Google Keyword Planner, which was conceived as a tool for online marketing planning. However, it can also be used to trace the search volume for certain keywords over time. To accurately grasp a specific market, analysts should compile a larger set of relevant keywords and aggregate the numbers. This will provide a valuable insight into how many people are looking for a given product or service over a given time frame. Even a handful of top keywords can illustrate the dynamic of Internet research.
However, the search volume is only the starting point – how traffic converts to transactions is extremely specific for each market. That said, if search volume for relevant terms (i.e. search terms that are not too generic) grows into double-digits while the underlying market only grows in the lower single-digits, it is fair to say that the online channel is gaining market share and growth for the digital commerce portion should be modelled at much higher rates.
Google offers an even simpler tool to trace the popularity of search terms over time: Google Trends. With Google Trends, you receive the indexed value of the search volume for a chosen keyword, represented as a graph over time. You can trace general interest, seasonality and how the online interest in a given keyword is influenced by certain events. As an example, you see in the graph below the interest in the keyword "Netflix" in Germany over the last five years. You can see the rise over the past five years, peaks every Christmas season, and an additional peak at the time of first COVID-19 lockdown. 

Executing a digitally-driven competitor analysis
A thorough competitor research is essential in the opening stage of any due diligence private equity investment. Here, market analysts will seek to identify major competitors and research their offering, selling proposition and strategy.
Identification of competitors via keywords analytics
To identify relevant competitors, market analysts should refrain from Google-searching if the relevant geographical market is not their country of residence. This is because the results will be impacted by the settings of the search engine as well as IP address of the device used to search. Instead, market analysts should use tools that were developed specifically for search engine marketing or search engine optimization. These tools are paid sources, but you can often test them in a free trial to assess their value.
For example, SEMRush allows market researchers to identify competitors for a given domain based on keyword overlap. The tool automatically identifies domains that have the highest number of relevant keywords in common with the domain under consideration. This tool also works for paid search terms and trends across different geographies.
This approach is not only useful for identifying competitors, it also serves to benchmark them. Within a given set of competitor domains, you can also analyse traffic volume, the share of organic vs. paid clicks, the number of keywords for which the domain appears among the top 20 Google results, and much more.
Organic traffic is, simply put, more valuable traffic as it comes at a comparably low cost compared to paid ads. High levels of organic traffic are testimony to usually years-long marketing efforts geared towards providing relevant content that's referred to on other sites.
Web traffic benchmarking
Another free and easily accessible tool is SimilarWeb. SimilarWeb feeds crawling, first-party direct measurement, external partners, and anonymous behavioral data from its contributory network into a large repository of domain profiles. SimilarWeb also allows market analysts to gather estimates on total visits and the sources of those visits. From here, it's possible to measure the impact of different traffic channels and to see the share of paid channels, such as paid Google search or social media ads.
In addition, it is possible to gather user engagement statistics, most notably, average visit duration, pages per visit and bounce rate. A page's bounce rate denotes the share of visits that stop at the landing page. These numbers are estimates, but a comparison of different pages allows a market analyst to draw conclusions based on popularity, marketing strategy and the quality of traffic. Moreover, comparable websites and pages are displayed, which is handy when you are still researching relevant competitor names.

Social media KPIs and sentiment analysis
Up to this point, we were mostly trying to analyse the popularity and market position of digital commerce companies by looking at their own domains. Traffic on a company's domain is very important as it represents the users closest to conversion, but today, more brand building is done in social media channels. Social media is also gaining importance as a place where purchase decisions are taken.
Social media analyses are not necessarily limited to digital commerce, but every organisation or company that has a certain web presence. Conducting a fairly simple social media activity and popularity analysis comprises gathering and comparing follower numbers across Facebook, Instagram, Twitter and any other relevant platforms. As social media platforms have developed different profiles (community- and content-wise), it is interesting to see which brand is generating the most interest on which channel.
However, this analysis is only the surface of a company or brand's existence on social media. What is most interesting is the attitude and feelings of consumers when they refer to a brand on social media. Such an analysis is known as a sentiment analysis. It is based on complex algorithms that the analyst can train to accurately sort thousands of posts into topic-subcategories and classify them as 'negative' or 'positive'.
Monitoring social media is not only interesting in terms of understanding a brand's positioning, but also to see if there were/are any scandals or widespread negative activity that is threatening the company's position. Sentiment analysis is powerful, but the necessary tools are paid and require some training. You find a list of tools compiled by online marketing and CRM platform provider HubSpot here.
A digital mindset is essential for a proper due diligence on digital commerce companies
Market analysts provide essential support to investors at a critical moment in the due diligence deal-making process and most analysts have already gotten in touch with digital commerce companies.
Hopefully, this article has conveyed the importance of web analytics for traditional market and competitor analysis. Enriching due diligence reports for investors and C-level managers with certain top-level analyses should shed a different light on their prospects. As more and more companies go multichannel or are somewhat exposed to the Internet, the importance of this perspective will further rise, and it is certain that we will see more business research sophistication in this exciting area.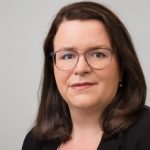 Martina is an expert in market-oriented strategy development and commercial due diligences. Since 2017, she works independently for international investors and corporate customers. She has previous experience from EY Transaction Advisory, private equity investor Apax Partners and Roland Berger Strategy Consultants. She is based in Berlin.