Reading Time:
5
minutes
VUCA is the acronym that defines digital strategy consulting, and indeed, the current business landscape: volatility, uncertainty, complexity, and ambiguity. These are the ingredients that make it difficult to survive in a competitive scenario, where the only constant is change. Volatility – perhaps the most defining feature – comes from the way that change occurs over time. In other words, what is a hot topic now will probably be outdated or replaced tomorrow. A study published by Innosight in 2018 indicated that the average life expectancy of the S&P 500 companies would drop from 33 years in 1964 to a fairly alarming 12 years by the year 2027.
This effect appears to be mainly related to the continuous appearance of startups, which in a few years can reach very high market valuations, displace giant companies and take part of their market share. These unicorns are capable of meeting consumers' and companies' needs with disruptive and innovative solutions, reaching critical mass quickly and growing exponentially. Daniel Burrus, an expert in innovation and technology, famously said that this reflects this new rule: "if it works, it is already obsolete".
The ephemerality of the current business environment is even more worrying since the new is not set to be here indefinitely. Together with volatility, they comprise the perfect storm. Nothing is stable, everything can be improved, destroyed to be rebuilt; this is the paradigm in which we live today. Examples are everywhere you turn: from the nostalgia of visiting video rental stores versus their replacement by video streaming options accessible from the comfort of your couch; an entire transportation industry that is being crushed by e-mobility solutions like car-sharing; to the power of music streaming that was able to almost completely usurp physical CDs.
As change is the new rule, companies are looking for a way to survive in the digital era and extend their expiration date. The digitization of processes and activities, to a broader level of digital transformation consulting, has been the trend in recent years. The COVID pandemic of 2020 has undoubtedly accelerated this process, but the truth is that the goal of transforming and reorganising comes from before. From innovation areas to Agile squads, companies knew that change was imminent, and certainly, a question of survival.
Key aspects of effective digital strategy consulting
The so-called Fourth Industry Revolution will require people to learn how to unlearn. Leveraging all the progress made previously, this revolution will combine a business-centric approach with a vast deployment of new technologies, like big data, artificial intelligence, cloud computing, robotics, and others that are not yet available. Below are some of the relevant digital strategy consulting skills businesses should look for to drive and define the future of this Fourth Industrial Revolution.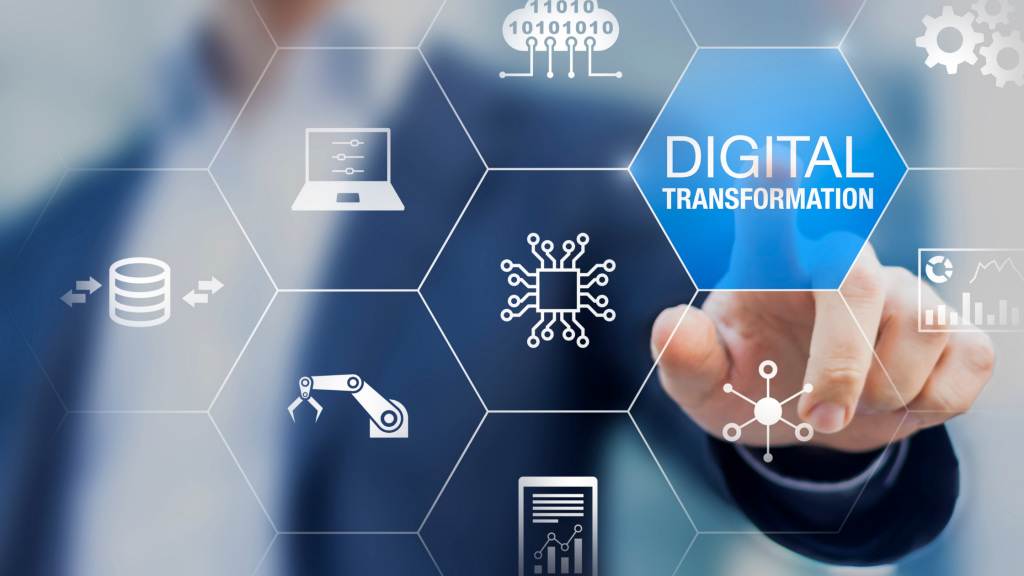 A business and management background
The digital era is not only about technology. It is also impacting the way companies are building their business strategy. We have witnessed the rise of digital platforms that have global scope, offering frictionless, customised user experiences. A digital strategy consultant should understand how to position, develop and define business architectures to deliver products and services for a vast audience of potential users.
This signals a shift from the traditional supply chain management approach to an ecosystem, where partners, suppliers and competitors cooperate to re-enforce a customer-centric strategy. Companies are pursuing an "as-a-service" approach to evolve their business model, extending their customer lifetime value and relationship.
An Agile approach to innovation
To move fast, companies should leave behind the traditional approach to managing business architecture and adopt an Agile approach. There is no doubt that being Agile is not easy; enterprises should develop a continuous innovation portfolio, instead of isolated initiatives. Innovation should break the walls of the limited laboratories and pilots and spread throughout the whole organisation. Products/services co-creation, celebrating and learning from failures and an MVP-based approach are just a few of the principles behind an Agile methodology.
Open innovation is also another way to accelerate and complement companies' portfolios, integrating external tendencies like technologies and new business models. Effective digital strategy consulting will seek to apply frameworks like Lean, Scrum, Design Thinking and other human-centric methodologies, leveraging resources required to build Agile squads and promote an entrepreneurial mindset.
Forward-thinking technologist
With digital strategy consulting, businesses can develop the radar to detect, discover and learn new technologies. All digital businesses are enabled by technologies that support their underlying architecture. For example, today's trends are cloud computing, big data analytics, automation (like RPA) and blockchain. These technologies are relevant and stable enough to be adopted, but more and more technologies are set to arrive in the near future, such as robotics, quantum computing, biotechnologies and so on.
A digital strategist should articulate technology adoption to define the "building blocks" that will be important to enable and scale new business models. From in-house development to infrastructure and software-as-a-service (SaaS), there are different options to quickly prototype an MVP while being cost-effective.
Human-centric
Digital phenomena will impact people in different aspects of their lives and how they interact with others, and how they consume goods and services. The digital strategist will face internal resistance, as new ways to work will be developed and require new skills from the workforce. New types of tasks will require new skills from employees. From an external standpoint, the scenario is even more disruptive, as customers will change the way they buy products, subscribe to services and interact with others in a digital marketplace.
It is important to adopt customer-centric approaches and methodologies to build digital solutions that can solve real problems and decrease friction for both customers and internal users. By leveraging effective in and outbound communication skills, digital strategists should create and promote a communication-oriented space, facilitating information interchange among teams and different areas.
Analytics-driven
Data is the new oil. The hype around big data analytics came before the digital revolution, but there is no doubt that it will accelerate digitization. As more and more digital platforms become part of human life, a unique space is open to capture and analyse every customer interaction and behaviour, spreading the use of analytics across all departments and areas.
This will enable businesses to customise services to each customer's needs, connect services and products, and develop new business models based on data and analytics. Digital strategy consulting will leverage data for innovation, services design and development to grow the business, capture more users and improve their experience.
Prioritise sustainability
Companies in the digital era are shifting from a "least possible damage" to a "net-positive" approach, contributing to a better world. In that process, companies are applying sustainable strategies to the core business, adding value to the products and services they sell. Customers are demanding greener processes and zero-emissions practices when interacting with businesses. Digital leaders should engage with sustainable issues and measure social and environmental impact when developing solutions. Doing so will ensure competitiveness and resilience, effectively positioning companies in the digital market for long-term value creation over time.
A new breed of digital strategist
The digital revolution will require a new set of skilled people to define how businesses will behave in the future. Combining technology and new business models, the primary focus of a digital strategist will be to define sustainable business models to ensure value creation and a more customised user experience. This is essential in the context of a quickening business environment, where companies need to implement these principles and technologies post-haste.
Considering this fast-paced environment, businesses need to source the expertise they need in an agile way. This is where Outvise comes in. With a curated platform of thousands of experts, including digital strategy consulting, you can source the specialised expertise you need in 48 hours or less. In a landscape where the new is already outdated, the goalposts are constantly shifting, and you need to innovate at pace, Outvise is at hand to supply the expertise you need.

Digital Data Strategist, Senior Solution Engineer.
Enthusiast about Big Data, innovation, agility and digitalization.
He is helping companies to walk throughout their digital journey leveraging business strategies, analytics and innovation.