Reading Time:
8
minutes
Is smart working nothing more than a new buzzword? What is the difference between smart working and flexible working? Since the pandemic, workers have been rethinking what they value the most from their daily toil and their employment conditions. At the same time, businesses are realising that the traditional ways of working have not always brought the best results.
These ideas are being picked apart and rehashed in a new epoch of working cultures. A recent Gallup study showed that as many as 48% of people who are looking for new jobs are using their time at work to actively look for new roles. Instead of focusing on the task at hand and growing the business that pays their salary, their attention is spent thinking about making the next move.
Can we blame them, though? Workers have had a rough ride. In the past, people would just accept a position for life on the promise of a steady salary and all that that entails. However, since then there has been a psychological shift. The pandemic awakened a dormant need for people to feel a sense of purpose in their work and everyday pursuits.
For many, life became a bit more fragile and each day a bit more precious. Additionally, many workers saw their parents come through the back of the financial crash of 2008, losing their jobs despite having bought into the illusion of security. The next generation, millennials, feel a greater need for something of their own. They work to stand on their own two feet.
This has radically changed working cultures. Now, looking into the future, it'll be those that are willing to ride this wave of change as it crests – and evolve as it crashes – that'll get ahead. Let's begin by unpacking the flexible working and then consider how this culture needs to be optimised.
What are the advantages and disadvantages of flexible working?
Since the pandemic, most people with office jobs have been forced to see first-hand the way flexible working has changed our lives. Many people have embraced the new post-pandemic approach to work and are now working flexibly. In short, this often entails a mixture of working in the office or at home. It is easy to see why it is popular: flexibility implies that a person can do what suits them. That said, sometimes there are outside pressures that mean that is not always the case.
Some of the major advantages of flexible working are:
Improved work/life balance: Being able to juggle life outside of work has always been one of the main difficulties of spending so much time in the office. Now, with flexible working, people can spend time with family; take the kids to school, walk the dogs and find time to visit the dentist. It allows for time to devote to hobbies as well, which is important to a fulfilling lifestyle.
Cost reductions: The employee no longer needs to spend as much money on commuting, eating out for lunch and other daily essentials wrapped up in commuting. For the employer, savings can be found in office space, electricity and other overheads.
Higher productivity: Research has shown that flexible working means higher productivity among workforces. By allowing flexibility, workers have greater agency to control when and where they work best. Psychologists and HR experts alike suggest that when workers are given the time to prioritise their mental health, their work flourishes.
Higher job satisfaction and retention: When staff feel like their employers are taking care of their needs, they have less reason to move on to another company. This sense of control over their lives and therefore their work has shown to be beneficial for morale, improving employee investment in their work and company culture.
Flexible working has brought many positives into the world of work. However, there are downsides.
Less structured day: Without the confines of the nine-to-five, some workers feel easily distracted by outside pressures or temptations. For many people, it can be difficult to establish a routine and procrastination can be a battle that many lose without close oversight. Leaving things until the last minute can lead to stress for the worker as well as a drop in productivity and reduced quality of output.
Lack of separation between work and home life: Many workers have found that the office being in the home has produced a negative effect on the relationship they have with the home. This can be particularly exacerbated by many people not having a dedicated space where they can work, further blurring the lines between comfort and leisure, and work.
Isolation and loneliness: Aside from being a place of work, the office also functions as a place of socialisation and collaboration. Our relationships with our coworkers is an essential part of how we function in a team, and often, video conferencing and email chains don't cut it.
Competition between those working from the office and those not. As much as companies may not want to admit it, a large number of employers and management have admitted that opportunities are more likely to go to those they see around in the office more often.
An ironic shift in the face of flexible work
Presenteeism is a phenomenon that has affected the way we work for a long time but has arguably grown since 2020. It speaks to the way people continue to work despite not being in the right shape or the job, whether it be mentally or physically. For obvious reasons, more people got sick during the pandemic but continued to work; they did not have to be in the office so they might as well do it from their sickbed. While companies garnered value from having people be able to work longer hours, their employees did not realise the value in taking time for themselves.
This led to a culture of people being available to work all the time, a condition that continued even while the effects of the pandemic lessened. As people return to the office in force, workers feel the social pressure of being seen by their coworkers to be 100% dedicated at all times. Taking time off for vacations or while sick has become almost frowned upon, leading to a culture of 'work hard' without the 'play hard'.
Employees often feel that if they do not show their allegiance then they will lose out on opportunities in the future. In fact, a recent Envoy study showed that 95% of employers said that they notice the achievements of their employees more if they are done while physically present in the office.
And yet, the advantages of flexible working still stand. So, in the face of a toxic resurgence of presenteeism, how can we take a resourceful, informed look at working cultures? I propose that we are looking at a new culture of employment called "smart working". In short, it leverages technology and space to make use of people's time better. It is a call to recognise that when and where individuals work best is, in fact, with a new mindset.
What are smart working principles?
Smart working is an evolved approach to flexible working. It uses the power of technology to leverage the best from its people. It is a way of recognising that not everybody performs at 100% during regular work hours and that instead, people should take advantage of when and where they're most productive.
Greater performance and better results. The removal of rigid schedules increases the ability of workers to work when they know their performance is best. Results become more genuine, not just something squeezed out by the end of the day.
Discovering talent from anywhere around the world. Coach managers to do away with presenteeism once and for all. Workers no longer need to be tied to the geographic location of the business. Instead, smart working uses technology to connect with people from all over, widening the field of experience of workers.
Trust and empowerment of teams. Employees with greater autonomy feel empowered to make their own, better decisions. A company is not just one head and one vision. A plurality of voices and opinions from trusted individuals will always be more powerful.
Connecting staff using the plethora of resources the internet gives us. We are no longer just limited to email, or being in the office. Communication and collaboration can happen in the moment, at any time.
Using collaboration tools that allow employees to work together, asynchronously without the need for back-and-forth sharing of documents. This allows for transparency which leads to teams being able to help each other greater.
Smart working means utilising people's time better. It calls for shorter and less regular meetings and to keep those meetings to the point. Meetings should always be shorter than 45 minutes and not outside of regular working hours. Items that can be communicated through other means such as Slack or email, will be.
Prioritisation of customers' and employees' needs. The smart working philosophy pays attention to customer needs by ensuring that your staff are focusing on the right tasks.
How do you manage smart working?
Managing and implementing smart working in your organisation involves having a detailed transformation plan. One suggestion would be to begin by introducing flexible working for the staff to become accustomed to working outside of the office and at home. The benefit of this is to manage a cultural change, leaving behind the difficulties of presenteeism.
The beginnings of a plan for smart working begin with a nuanced understanding of flexible working. There are two key different forms of it. One, total flexibility, where workers have the possibility to work at any time, from anywhere. The second is partial flexibility which eases the workforce into the methodology by offering either freedom of time or freedom of location. This is often a good option if there is a limit to the technological possibilities, limiting the amount of work a person can do outside of the office. If this is the case, the flexibility is often limited to conference calls and video meetings.
Another policy that businesses can implement is a more casual dress code. Studies have shown that an astonishing 61% of workers felt more productive without any dress code at all, while 80% of people find that a dress code is not useful. Making these sorts of changes not only helps productivity in the short term but directly contributes to a culture of flexibility that helps workers on the way towards smart working.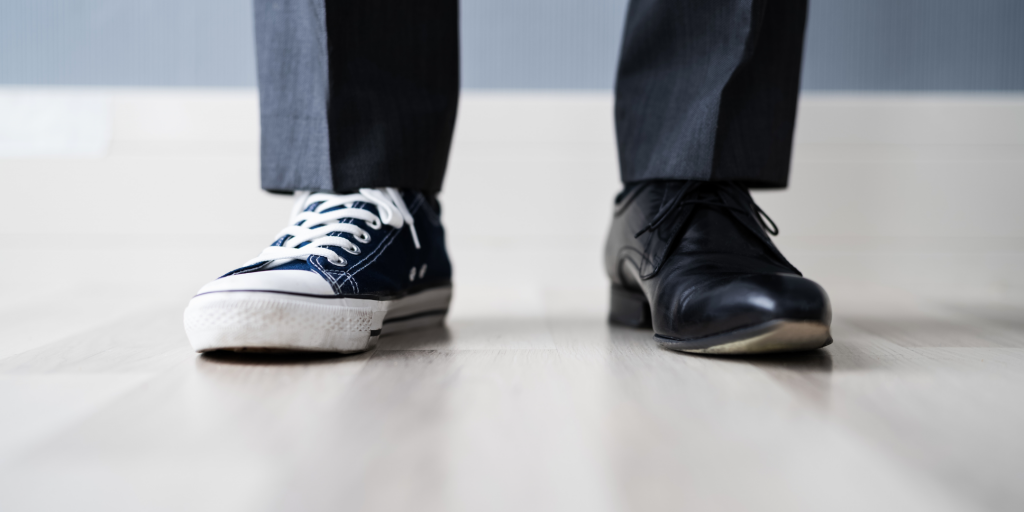 Moving from flexible to smart working
The next step is to utilise technology to allow for greater collaboration. Companies can ensure that every employee has the ability to be connected at all times. Whether through mobiles, tablets or laptops, an essential part of smart working is recognising that not everybody gets a spark of inspiration or energy at the same time. For example, while a worker is commuting or waiting for a flight, being able to connect remotely is imperative. Access to key systems and databases can be done from anywhere, securely with 2FA and other encryption methods.
Other steps include ensuring a strategy and scope that is led by the CEO and management of the company. A successful smart working policy needs to be seen to be working from the very top of the organisation in order to be successful.
Secondly, ensure that there is a budget to ensure everything can be implemented. Does every employee have a reliable laptop they can use to connect from anywhere? Has software that enables secure connection and collaboration been invested in? Recently, many companies have offered employees a budget to ensure they have setups that enable them to connect but that are personalised for each worker's needs.
Thirdly, and perhaps most importantly, ensure that managers and all employees are on board. This can mean training in attitudes and skills in supporting a cultural transformation such as this one.
Lastly, there must be recognition plans alongside metrics and KPIs to monitor quantitative and qualitative results. There must also be consultation with unions and regulatory bodies to ensure that there are no legal issues later down the line. Companies must also create a PR and communication policy that ensures that the benefits of the policy to staff and clients are promoted. This last tactic ensures positive press. You can see for yourself how the top ten companies on this list of businesses with the best work cultures are some of the world's most profitable.
Change is never easy, so arm yourself with the best tools
A successful smart working policy finds its strength in the people implementing it. Companies may find it useful to employ people already versed in this mode of working to ensure a smooth transition from traditional methods to the new. Employing new people can have the benefit of slowly introducing the philosophy and influencing others to follow suit.
It is not an easy job, but make sure you find the best tools and top talent for the project over at Outvise. Essentially, unity is strength. Making the implementation holistic and all-encompassing will pay off in dividends down the line. To ensure your transformation goes as smoothly as possible, look for, Agile Coaches, Transformation Consultants, and many more profiles, on the Outvise network.

Carlos Esteban is an accomplished and dedicated professional, who describes himself as an "Energy giver" with a focus on purpose-driven, proactive, and passionate approaches.
His extensive executive career has centered around fostering healthy growth, sustainable leadership, team performance, HR transformation, and corporate responsibility, with a strong emphasis on broader sustainability. Graduating from IESE, he brings a wealth of experience, having served as the Human Resources and Corporate Responsibility Director for Zurich Spain for nearly two decades.