Reading Time:
5
minutes
A "coliving" (collaborative living) space refers to a type of accommodation that has private areas (double or single rooms with a bed, a desk, and sometimes a bathroom) and communal areas such as a kitchen, dining room, lounge area, and terrace, and maybe even a coworking space.
Coliving spaces have become very popular, particularly among digital nomads, who want the freedom and flexibility to travel the world and meet other people while they work.
The only issue with this kind of lifestyle is that it can be lonely. If you don't plan things properly, you may find yourself feeling isolated; even if you keep in touch with collaborators or clients via video conference, you can soon reach a point where you just don't interact with others in person.
That's what sets coliving apart: unlike other types of accommodation such as hotels or vacation rentals, in a coliving space, everything is designed to give digital nomads the opportunity to meet other people, network, and build professional bonds – and even make friends.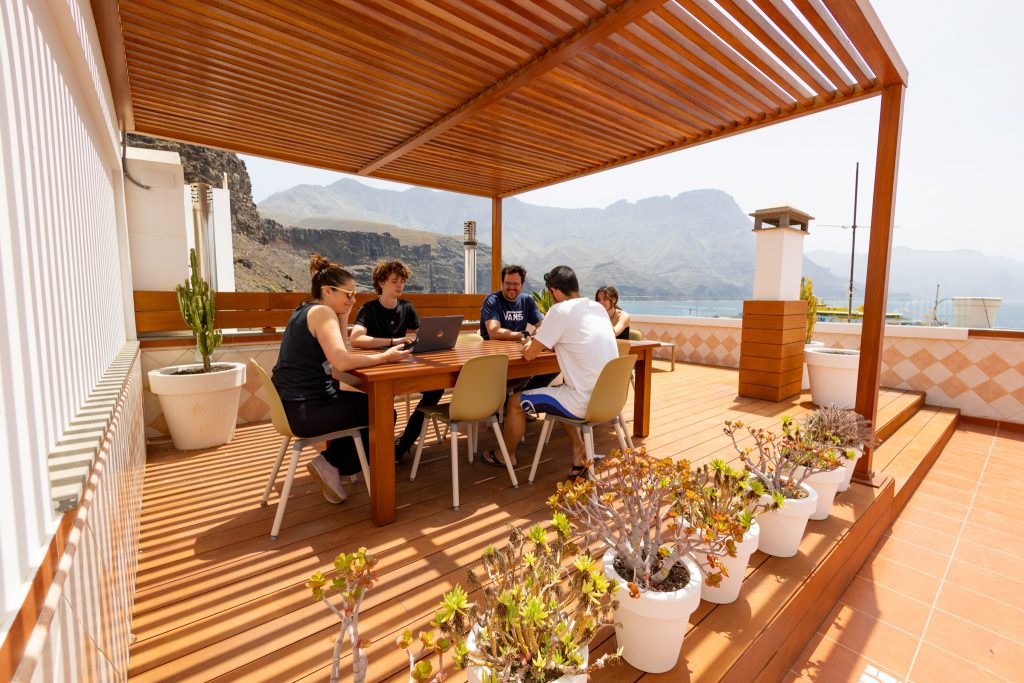 In fact, with access to spaces such as communal kitchens, shared work areas (coworking spaces), lounges, and even gardens and rooftop terraces – often the scene of activities such as after-work drinks, barbecues, and even parties – digital nomads can meet other people and feel part of a real community.
What's more, coliving spaces will often organize all kinds of additional activities, such as meetings with the local community, conferences, hiking tours, diving expeditions, surfing trips, and cultural excursions to places of interest, all of which adds an extra dimension to the coliving experience.
What about remote workers?
The situation is different for remote workers, as it will usually be the companies themselves that determine the guidelines for their own employees.
In some cases, remote workers will opt for a hybrid model, which will see them telecommute from home or another location such as a coworking space on certain days. In other cases, employees may be able to go fully remote, if their employer is trying to cut costs or if the nature of their job permits.
In the wake of the COVID-19 pandemic, when we were all forced to stay indoors during lockdown, it became clear that many of us could do our jobs perfectly well from home without having to waste time in unnecessary commutes and traffic jams. As a result, many employees asked their companies to allow them to continue working remotely, particularly as this enabled them to improve their work-life balance.
In this context, coliving is also an interesting option for employees and employers alike:
Remote workers: Employees who don't have partners or families to consider can ask their employer to allow them to telecommute for certain period of time and move to a coliving space to see whether it works for both parties. For employees with families to factor in, cohousing is a more suitable option (we will explain this in greater below).
Companies: Employers can organize a company retreat at a coliving space and stay there with their employees for the duration. On a company retreat, employees can split their time between work and a few hours of leisure and relaxation.
The benefits are obvious in both examples: either way, employees enjoy greater flexibility and can spend more time socializing, playing sports, or simply relaxing. They will be more fulfilled in the long run, making them happier and, therefore, more productive.
From the employer's point of view, granting employees these kinds of benefits makes it easier to attract and retain talent, encourage team spirit, and strengthen ties with the company.
In the next section, we'll take a closer look at the options available to digital nomads and remote workers who have partners and families to consider.
Cohousing: The Perfect Choice for Digital Nomads and Remote Workers with Families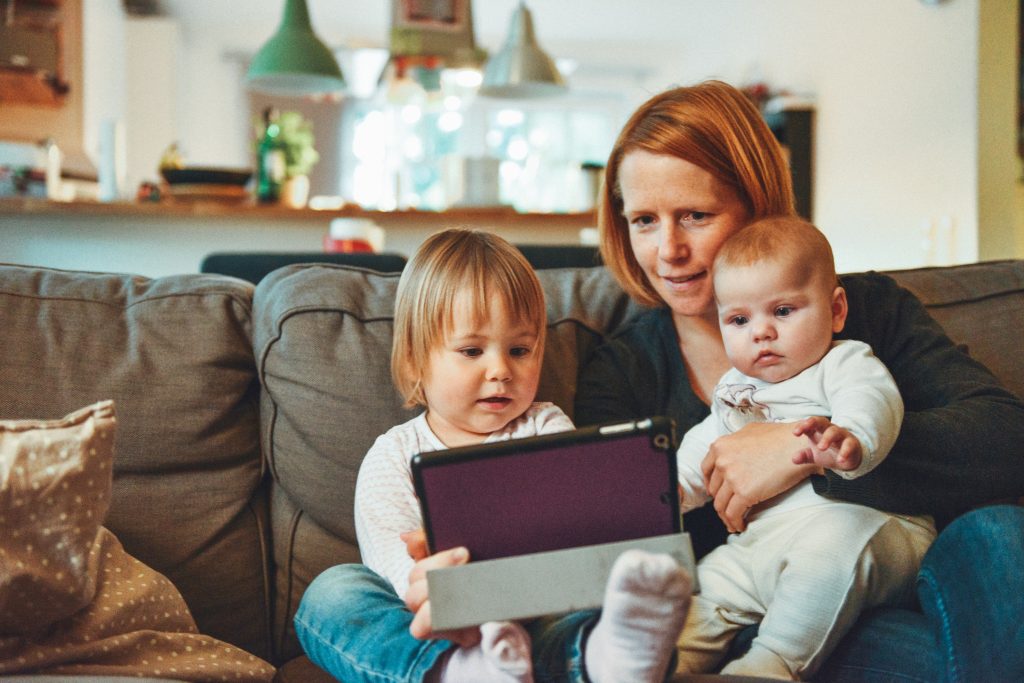 Despite what you may think, you don't have to be a young person who lives out of their backpack and has no ties to be a digital nomad.
While this may have been true to begin with, as time has passed, many digital nomads have started families – yet they don't want to give up their nomadic lifestyle and lose the freedom that allows them to travel the world.
The problem is that when you have children, staying at a coliving space is not really an option:
The rooms are usually singles (or doubles at the most).
Coliving spaces tend to be designed for short stays only, and certainly not for a whole school year, which you'd need when settling somewhere with your children.
There are no rooms or activities for children, to ensure the other people at the coliving space are not disturbed while working.
The nomad community needed a solution – and they found it in cohousing, a cohabitation model developed more than 50 years ago.
Cohousing (collaborative housing) is a form of cohabitation that emerged in Denmark in the 1960s as the hippie movement took off. The idea was to create a space where families could live together while still having their own areas so they could enjoy a degree of privacy.
Each family would have their own home with several bedrooms, a private bathroom, and its own kitchen. They would also have access to communal spaces such as a play area for children, a rooftop terrace with a swimming pool, and areas for parents such as a gym, a lounge, or even a shared workspace.
Fast-forward to the twenty-first century, and cohousing has re-emerged as the accommodation option of choice for all those digital nomads who now have families to consider – and, of course, remote workers in similar circumstances who want to live somewhere other than their usual place of residence.
What are the advantages?
You're surrounded by other families who share your philosophy of life and can even explore ways to practice collective parenting.
You can stay for long periods of time at a reasonable price, without having to sign a long-term contract (as is the case with traditional renting).
Parents can telecommute with other professionals from the same cohousing space, create new business opportunities, or simply make friends.
You can learn new languages and get to know people from different parts of the world.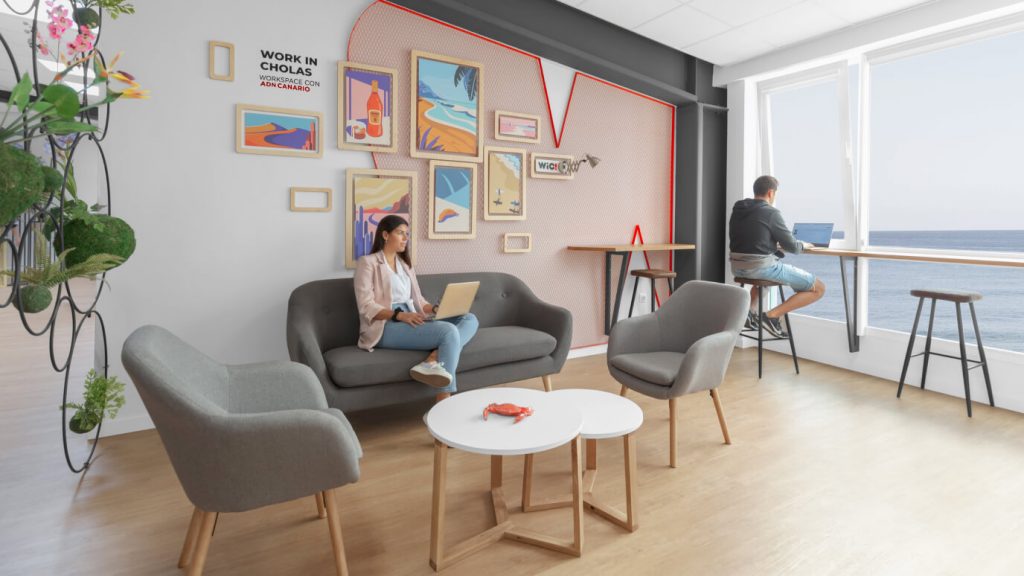 Above all, everyone in your family can broaden their horizons and enjoy experiences they might never have had with a more traditional way of life. From a professional perspective, you'll also have the invaluable opportunity to build up a network of international contacts.
The question we must ask ourselves now is: Are we ready for this revolution in the way we live and work?
Digital nomads and remote workers know what they want, and they know what their options are. So, if you're an HR director or the CEO of a company looking to attract and retain talent – whether freelancers or employees – you need to be mindful of these coliving trends and consider what they could do for your business.
Here at Repeople, we represent the leading community of digital nomads and remote workers in the Canary Islands. Over the years, we've been joined by people from around the world.
We manage coliving and cohousing spaces in Gran Canaria and Tenerife. Every year, we host hundreds of individuals, families, and employees who want to be part of the collaborative trend bringing work, leisure, well-being, and people together.
A clear trend is emerging in terms of our attitudes to life and work – are you ready for the changes ahead?

Founder of NomadCity, the largest digital nomad community in the Canary Islands, and Repeople where we design ecosystems for remote workers and manage coliving, coworking, and cohousing in Gran Canaria and Tenerife.