Reading Time:
7
minutes
On 5th November 1931, the Le Matin newspaper ran the headline, "Women's work increases unemployment and destroys family life." Almost a century later, the progress we've made from this short-sighted statement is remarkable: according to a report by Catalyst, women make up 46.9% of the global workforce. However, there is one sector that lags behind, which is, unfortunately, one of the most dynamic and fastest-growing. Women in technology statistics show that there is still substantial progress to be made to attract female talent to tech and telecoms.
This is a historic issue; for decades, tech and STEM careers have been perceived as unwelcoming for women. Despite women comprising almost half the total labour force, figures from campaign group Wise suggest that the proportion of women working in engineering, for example, is just 10.3%. Meanwhile, according to research from Adeva IT, women hold just 25% of all jobs in the tech industry.
However, things are improving. According to the same study from Wise, the number of women in engineering has in fact doubled over a ten year period. Women are making waves in telecoms in particular; with exciting projects spearheaded by women emerging globally, bridging the gender gap in telecoms, fibre connectivity and tech is an exciting and inspirational project. Here, we'll discuss the key women in technology statistics, some of these inspiring projects and the state of play for women in telecoms below.
The women in technology statistics show we need more female talent
The low percentage of women working in STEM starts at the source. Currently, boys are still far more likely to study STEM subjects in school. In a "Women In Tech" report published by consulting giants PwC, the only science subject with more girls enrolled than boys was biology. This was the case at all levels of education, from secondary school to university. The biggest rift in secondary education was physics, where 17% of boys elected the subject and just 7% of girls.
In university, the gulf widens; this is particularly pronounced in engineering where 13% of the male students surveyed were taking an engineering course, compared to just 2% of female students. The trend continued into career choices, where just 27% of women said they would consider a career in tech in contrast to 61% of men. In addition, just 3% of females would opt for a tech career as their "dream job" compared to 15% of males.
But why are women less likely to consider a career in tech? The research suggests that a lack of female role models was a key issue. When asked to name someone from the industry they found inspiring, 83% of female respondents were unable to name someone. In addition, when the respondents were asked to name a famous man in the tech industry, 66% were able to, but only 22% could name a famous woman.
This shortage of female role models in the tech industry helps to reinforce the perception that careers in the tech industry are generally not for women. However, this couldn't be further from the truth; in fact, gender equality and ICT have an important link.
What is the role of ICT in women's empowerment?
Technology, telecoms and computing have historically played a major role in women's empowerment. The most important precursor to modern computer code was written by mathematician and writer Ada Lovelace in the 19th century. Later, the Electrical Numerical Integrator and Computer (ENIAC) – the world's first electric computer, which was used during World War II – was programmed by six women. Around the same time, one of the first industries to hire women in significant numbers was telecoms, where the "cable girls" manned the first telephone exchange offices.
Looking to the future, current labour force statistics suggest that it will be female talent that will step up to innovate. In a recent interview with Lise Fuhr, Director General of the European Telecommunications Network Operators Association (ETNO), highlighted the vast "digital gap" in Europe. Now, less than half of European citizens have the digital skills necessary for increasingly essential ICT and tech jobs. Meanwhile, she pointed out that just 1 in 6 ICT specialists are women. So why is gender diversity important in ICT? In the context of the skills gap in Europe, it's because training and deploying women in the tech industry will be essential to addressing this shortage.
ETNO has begun their Digital Upskilling project to encourage diversity and face up to gender issues in ICT and telecoms, with an aim to make an impact on these woeful women in technology statistics over the next two years. Other industry bodies are also making moves; the FTTH Council Europe has established the Women in Fibre Committee of the FTTH Council Europe. This body, of which Outvise is an active member, aims to challenge pre-conceived images to encourage a shift in mindset about women in fibre to foster innovation in the industry.​
The landscape is already shifting. Some of telecoms' most innovative projects are spearheaded by women, especially in the increasingly crucial fibre infrastructure segment. To wrap up, we'll share some of these fascinating projects that prove that women comprise some of fibre's most promising talent. Moreover, their position in powerful emerging markets further proves that fibre and telecoms is becoming a more diverse, forward-thinking sector. With more role models like these, we can hopefully begin to see women in technology statistics improve.
Inspiring female-fronted projects in telecoms
Terabit Technologies is a leader in connectivity in Africa
Terabit Technologies is a telecoms infrastructure and technical service startup led by CEO Angie Pillay. Hailing from South Africa, Angie is establishing herself and her company as a key player in the region. In a recent interview, Angie observed that the fibre industry is still male-dominated and women are "not given the same opportunity, as we are viewed as not being as technical as men." However, Terabit Technologies' aggressive growth plans are set to change attitudes and connect Africa in the process.
Founded in 2014, the company currently lays fibre cable for South African giant Telkom as the main contractor. Over the last eight years, the organisation has come on leaps and bounds. They have upscaled rapidly and now have a presence in Gauteng, KwaZulu-Natal, Cape Town and Port Elizabeth. Recently, Terabit Technologies invested in a multimillion-rand data-driven technology platform to enable smart delivery of fibre services and ongoing maintenance.
In the same interview, Angie noted that it's their outstanding expertise and efficiency that keep big players like Telkom coming back. With a background in construction, Angie herself offers a skillset that gives her an edge over the competition: "I had massive experience in construction before I was offered a position in the telecommunication industry. I had a passion for running projects and leading a team, and this was an ideal opportunity for me."
Right now, there are only 12,820 female employees in the telecoms sector in South Africa, according to the ICASA's state of ICT report 2021. Over a six-year period, total female employment in the telecoms sector increased by only 2.4%. Hopefully, with leaders like Angie in post, these women in technology statistics might start looking up.
Reconnecting Puerto Rico after Hurricane Maria
Hurricane Maria hit the island of Puerto Rico in October 2017. Within 48 hours, Kim Morrison, Vice-President of Solutions Architecture at KGPCo received a phone call. She was drafted in to manage contracts with carriers to re-establish telecommunications after one of the worst natural disasters the island had ever seen. It was a military effort, the National Guard, FEMA and many other government and nonprofit organisations involved.
KGPCo supported Tier 1 customers to put together emergency recovery warehouses across the island to receive, manage and tender equipment to restore connectivity. An additional crew restored service, including new site builds, RF, generator deployment and microwave link alignment/restore, and any electric job. They also performed hundreds of break/fix projects: electric jobs to restore cell sites on air, sector reconstructions and azimuth, and down-tilt work generators deployed. The team also handled special projects involving non-standard requests, including the use of riggers to install generator exhaust pipes on high-rise buildings.
Kim cites this project as one of her greatest achievements. With a background in business and Spanish, and extensive experience working in Puerto Rican telecoms, the operation proved the importance of relationships, a robust understanding of complex recovery plans and authentic leadership – all brought by the outstanding female talent in telecoms.
Astrome is bringing reliable backhaul to rural India
Astrome is a women-led Indian startup that has developed an innovative LEO satellite solution that provides fibre-like bandwidth at a fraction of the cost. In a massive market like the Indian subcontinent, this will have a dramatic impact on telecom operators' ability to deliver low-cost Internet to rural areas.
This is particularly important in the region where geography can make laying fibre cable prohibitively expensive. The demand for wireless backhaul products that can deliver low cost, high data capacity and wide reach is high, but currently, backhaul products can't deliver. GigaMesh, Astrome's backhaul product, could be a game-changer. This solution could enable telecom operators to deploy quality, high-speed rural telecom infrastructure for five times less.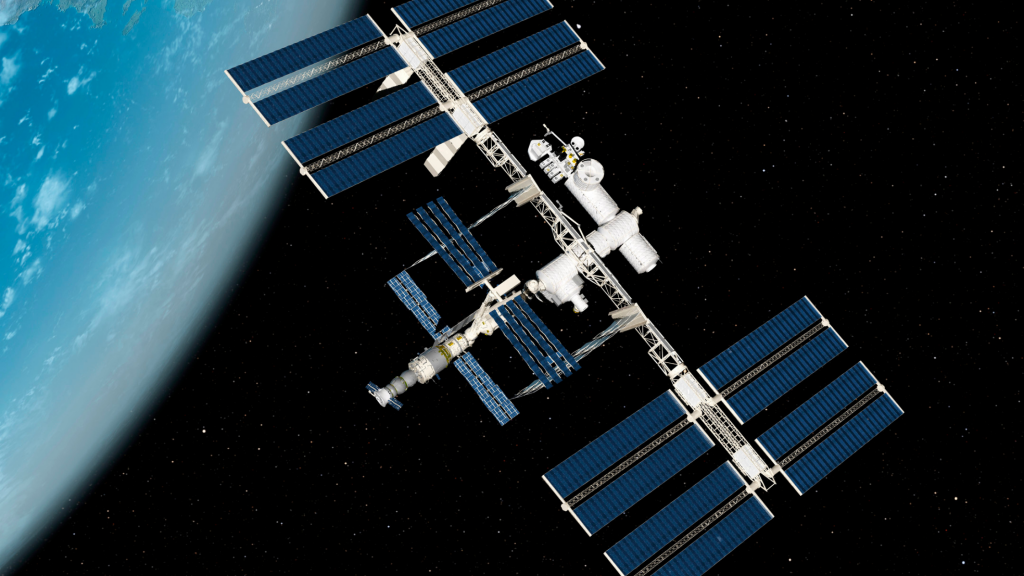 Headed up by Dr Neha Satak and incubated at the Indian Institute of Science (IISc), Bangalore, this deep tech startup has converted the Indian government's millimetre-wave multi-beam technology into a scalable product that can answer much of India's last-mile connectivity requirements. The project received the ITU SME Award for the Most Promising Innovative Solution in Connectivity, a major recognition from the International Telecommunication Union (ITU).
On receipt of the award, Dr Satak said, "This award is a strong validation that our technology and product is desired all around the world to bridge the digital divide." Certainly, her project could bridge divides in more ways than one: it could inspire more Indian women and girls to enter the sector and enhance women in technology statistics in the region.
Outvise can help you source outstanding female talent
Outvise is committed to diversity and inclusion in technology. We believe that enabling professionals to work flexibly across borders is essential to empowerment in tech and telecoms. This is reflected by women in technology statistics we've gathered regarding our own activity: our database of female experts has grown 25% in the past two years. This is likely thanks to the growing acceptance of remote working, arguably one of the few silver linings of the COVID-19 crisis.
Our curated talent marketplace of thousands of digital and telecom professionals boasts some of the globe's most innovative freelance talent. Plus, our unique project-matching algorithm enables you to find an expert with an ideal portfolio of experience, no matter their location, specialism, or indeed gender. Click here to explore the platform and discover the best of the best in female talent in telecoms.

Seasoned marketing professional with 13 years of international experience working in hospitality, financial, technology, retail industries and consumer brands.
FTTH Council Europe Women in Fibre Committee Member.