Reading Time:
3
minutes
Digital technologies have rapidly increased customer expectations. Now, consumers demand a fully personalised, integrated interaction with companies – especially in the digital space. When customers interact with digital business, they expect their exchange to be as seamless as a swipe of their smartphone. As such, digital businesses have had to reconfigure their operations towards the customer, keeping their expectations at the centre of their corporate strategy, communications and product.
Many of the most successful digital businesses have heeded this imperative. Now, organisations are working hard to create integrated, coherent customer experiences and innovative products. Consequently, the proliferation of digital technologies and their related customer service solutions have created a crowded market. Companies have to be truly innovative to stand out. In this article, we discuss what makes a digital business unique, from customer-centricity to a technology-driven mindset.
1. Adopt a customer-centric approach in your digital business
As implied in the introduction to this article, it is crucial that every digital business places the customer at the centre of their operations, product development and marketing. This approach is known as customer-centricity. In contrast to a product-centric model – where pushing a specific product is privileged above all else – a customer-centric methodology situates the individual at the core of a business's strategy. This is based on the affirmation that every client is unique. Through this maxim, digital business can move beyond rigid, impersonal approaches to customer service.
As such, companies can distinguish themselves from the competition by accepting that every customer has unique needs. From here, granular customer data can provide the insights they need to deliver relevant offers. Moreover, this approach drives not only customer acquisition, but also retention. Recent research from the American Marketing Association supports this statement; they found that companies that analyse customer-centric marketing metrics have a more distinctive, attractive brand.
2. Be fast and responsive
Consumers expect communication to be quick, clear and frequent. Therefore, agents across platforms must be highly trained and swift. In some cases, companies may wish to implement a chatbot initiative to ensure FAQs are answered as fast as possible. However, it's critical that these technologies are assisted with human support. Often consumers can get frustrated by automated responses, so use these technologies strategically.
Furthermore, the effective use of social media channels is critical to customer service – especially as many platforms now track company response times. These platforms create an open forum for consumer complaints, which for some companies, can present a PR headache. However, these occurrences should be seen as opportunities to demonstrate your speed, knowledge and compassion. With a rapid, informed response, companies can transform a negative scenario into a positive opportunity.
3. Listen, act, measure and listen again
Even though technological solutions are essential to meeting expectations, it is crucial that customer service departments deliver messaging with empathy. Customer-centricity has a critical link to communication processes – and in order to stand out from the competition, digital business must adopt a human approach. Listening is key to empathising with the customer – after all, by putting yourself in the client's shoes, you can begin to deliver on their expectations.
However, listening takes many different forms. It does not only include phone conversations – it also includes collecting relevant data to analyse customer needs. With these highly detailed insights, businesses can act with remarkable agility, preempting preferences and resolving complaints. Moreover, with these data, companies can apply tools that measure successes and failures. KPIs should be embedded into the strategy from conception, ensuring that businesses can carefully monitor positive trends. Through this methodology, companies can ensure they're perpetually listening and acting with agility.
4. Make sure you're technology-enabled and driven
Most companies in the digital space are technology-enabled, which means they use digital tools to deliver their product or service. However, within the sector, innovation is what makes a digital business unique. As such, businesses must use the technological tools available to them to develop groundbreaking products. This approach is referred to as 'technology-driven' product development. Often, this strategy begins with experimentation and creativity, instead of merely responding to market demand. To use a metaphor, a technology-driven company will create keys instead of looking for locks. With this strategy, companies can develop exciting, attention-grabbing products.
The makings of an outstanding digital business
In summary, digital business should be driven by technology – and these technologies should seek to create personalised, human-centred customer experiences. Through the available tools, digital businesses can strive to be truly distinctive by creating unique value propositions. From here, companies should leverage their technological expertise to deliver unrivalled customer service. Through detailed data analysis and automated customer service processes, digital business can deliver responsive, tailor-made communications – creating a truly customer-centric experience.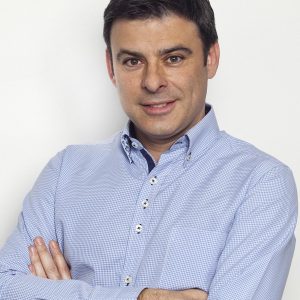 Experienced advisor and entrepreneur working to disrupt the way talent is sourced and acquired. I strive to innovate and to bring better and more effective ways of engaging with the TMD Talent worldwide. At Outvise we enable experts and companies to navigate through the ocean of liquid talent, connecting it directly to whomever needs it, wherever the need is.