Reading Time:
4
minutes
Not all customers are created equal. This is because the Pareto Principle applies: a small group within a business's client base will provide the greatest proportion of revenue. Subsequently, companies that don't understand a customer's value are unlikely to distribute their resources strategically. As businesses are increasingly compelled to do more with less, the importance of resource management is emphasised; those that don't direct resources on profitable customers are likely to miss targets and lose revenue. As such, customer value management (CVM) is a critical discipline in today's business environment.
Key drivers of customer value management
As customer expectations rise exponentially, customer relationship management is an increasingly delicate discipline. Today, customers expect businesses to preempt their needs, deliver relevant experiences, send personalised communications and tailor-made messages. The service support has to be proactive, rapid, intimate and knowledgeable, or else, the customer will take their business to a competitor.
More and more companies are catching up to this reality; but whilst companies better understand how to provide value to their customers, without data they can less effectively derive value from these customers. In order for companies to deliver mass personalisation, they must first understand that value of an individual customer to their organisation.
To illustrate, let's outline a model. Assuming the Pareto Principle, 20% of a business's customers may represent 80% of its profits. This means that these lucrative customers are outnumbered four to one in the business's customer database, insights, analytics and market research. This data skew makes it difficult to correctly allocate precious resources to manage these important profiles.
Despite enormous variations in profitability, many companies continue unprofitable relationships with customers, often providing them with products and service levels identical to those received by the most profitable ones. Identifying profitable and unprofitable customers can allow companies to more efficiently allocate resources, maximise profitability, and ultimately increase market share – however, this requires developing data strategy.
The data challenge in customer value management
The solution is, of course, to refine data analysis techniques to rapidly identify valuable customers. Businesses should operationalise the data in such a way that high-value customers can be managed on a 1:1 level across all touchpoints – marketing, sales, service and support. Without this, the business risks winning the wrong customers and wasting resources on these aforementioned low-value clients.
However, these strategies aren't only about capturing customer margin. Broader datasets capture can also capture granular data that drills down deeper into what impacts customer value. With proper analysis, companies can identify:
Demographic correlations (family or social circles, for example).
Predict churn potential and timing (triggering a Next-Best-Action).
Measure the client's impact (advocacy and influence for introducing other new customers).
Predict loyalty propensity and usage patterns.
Individual or segment or group needs.
Identify up and cross-sell opportunities.
As such, customer value management is a dynamic combination of meeting customer and company requirements through highly targeted interactions. Every step of the way, businesses should have customer expectations and maximising lifetime value at the forefront of their strategy. Probably the most complex industry for CVM is telecoms, given its volume of daily transactions and tariff and bundling complexity. This is followed by airlines, which also has pricing complexity but experience lower transaction rates. Retailers tend to be at the lower end of transaction and complexity.
One piece of the profitability jigsaw
Identifying high-value customers is important, but retaining them is another challenge. Considering the turbulence of the market in almost every sector, most products no longer provide a sustainable competitive advantage. Therefore, many companies are focusing on elements of their value proposition that go beyond the product, recognising that sustainable competitive advantage is driven by changing strategies, structures, and processes that lead to higher, more long-term customer satisfaction.
CVM is one part of this continuous process, designed to develop and execute value-based strategies across marketing, strategic planning, competitive positioning, branding, pricing, and product. This multi-faceted approach strengthens the longer-term value proposition, as value is the key basis for customer decisions. 
But it's just one piece of the jigsaw. As customers, we know when we're valuable to a brand. We expect that the company knows it as well, and we expect them to act and respond in turn. This means it's important to manage customer relationships virtually one-to-one – at every touchpoint, in every part of the business. In this way, CVM is developed further; it is the maximising of every customer's profitability in balance with the customer's satisfaction, engagement and opportunity. 
There's little point in customers experiencing personalised, knowledgeable communications in the sales channel but then in product use, customer queries, and support their expectations aren't met. Managing customer lifetime value must have a meaningful impact across the organisation – with customer service levels, communication channels, loyalty programmes, being just a few examples.
It's a two-way street
Value is a two-way street. The first lane is the value obtained by customers (the value proposition) flowing from product or service effectiveness and function, the brand and drivers of satisfaction and loyalty. The other direction is the value received by the business, flowing from customer margin, lifetime value, up and cross-sell opportunities and customer impact driven by data and analytics.
CVM is not merely customer experience; instead, customer experience is part of customer value management. Customer value and customer experience must be aligned and optimised to maximise value for both parties. When this is successful – when customer value and customer experience are in balance – it becomes a win/win, and hopefully long-term, brand/customer relationship.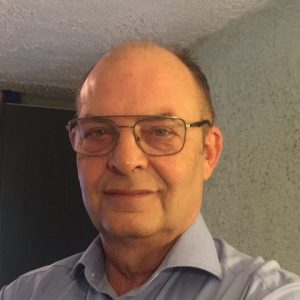 Michael has 30 years executive experience in international roles delivering improvement in customer engagement.
He now works as an independent consultant across CEM and CS from strategy through to hands-on implementation of change and operational management, where he loves 'getting his hands dirty'.
He challenges some of the thinking behind CEM and CX that has resulted in many transformation failures, and in his spare time is writing a book to expand his ideas and his new thinking.