Reading Time:
5
minutes
In this article we explain what Smart Mobility is and why it's gaining more and more popularity these days, who are the main players and what kind of profiles they are looking for.
What are "Smart Mobility" and why are they relevant?
Smart Mobility solutions are revolutionizing the transportation sector by making transport systems more integrated, flexible, sustainable, efficient, accessible and safer; thus, boosting life quality of all citizens. This is done by managing and communicating complex transportation systems in a cooperative and data driven way to support decision making on how people may travel. This includes micro-mobility, ride – hailing, carsharing, among others (the definition of Smart Mobility is from Geographica).
Which are the main players today in Smart Mobility?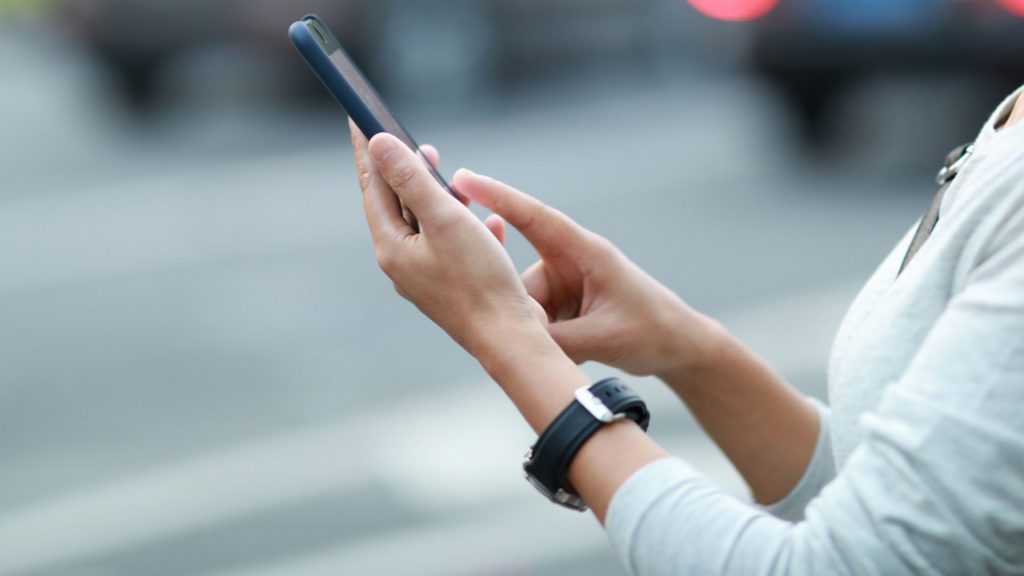 Micro-mobility are small mobility solutions that have a weight of less than 500kg and can typically carry up to two passengers. Some examples of micro mobility solutions are kick-scooters, bikes, e-scooters, etc. They are typically used for the first/last mile (segment) of a trip (Maximum 5 km). [1]
Advantages:

Allow for door-to-door trips
Allow for fast trips, due to their capacity to avoid congestion
Sustainable, as they are typically based on electric engines or are self-powered

Disadvantages:

Dangerous if there are no specific bike lanes for them

Uncomfortable in bad weather conditions
In peak hours or specific areas there is high risk of unavailability due to high demand
Ride – hailing are new mobility services, similar to traditional taxi services, but with the added value that they allow its users to book, pay and monitor their trips through a single app. They are typically used in urgent, short distance (5-15km) and non recurrent trips.
Advantages:

Allow for door-to-door trips
Comfortable, they offer lots of room and amenities for the passenger (AC, music, etc) and they are optimal in bad weather conditions
Direct trips, without intermediate stops, typically allow for faster trips

Disadvantages:

Price is inversely proportional to availability
Availability is not guaranteed, specially in high demand areas or times
They cannot avoid congestion
Car-sharing is a short-time type of on-demand rental that can typically work on a peer-to-peer basis (Turo, Socialcar) or a business to consumer basis (ZipCar, Ubeeqo), or business to business (Vulog). They are typically used in medium distance and non recurrent trips (15-50 km).
Advantages:

They eliminate the need for car ownership, and its associated costs
They allow for group or family trips
Flexibility, ability to choose from a wide variety of vehicles and subscription models

Disadvantages:

They are not door-to-door
They cannot avoid congestion
Availability is not always guaranteed, specially in high demand areas or times
On-demand shuttles are becoming an alternative to public transportation in areas where the low demand (small towns or neighbourhoods) does not allow for regular public transportation services. They are typically sponsored by governmental agencies and act as first/last mile solution connecting to/from public transportation hubs (5-15 km)
Advantages:

They eliminate the need for regular bus services and their high associated costs
Convenient as they are on-demand
They are inclusive as they allow for travellers with reduced mobility

Disadvantages:

They are not door-to-door, only corner-to-corner or corner-to-hub
Availability is not always guaranteed, specially in high demand areas or times
Bus ride-sharing (or Bus pooling) is a new mobility service, similar to the traditional corporate shuttles for commuting, with the added value that thanks to its technological platform, it allows companies to access a completely outsourced, flexible and shared shuttle commuting service. It is typically used for companies (and their employees) when based in greater metro areas and far from a Public Transportation Network. Trip ranges between 15-50 km.
Advantages:

Convenient for the employee, as they have hub-to-work routes that are totally or partially paid by the company
Comfortable, as it allows passengers to book online, with guaranteed seats and track bus on real time, etc.
Cost-efficient for the company, as routes are periodically optimized and shared between nearby companies to provide better service at better costs
Disadvantages:

Pre-planned routes with fixed schedules
They can only avoid congestion when there are Bus Rapid Transit lanes
Only accessible for employees whose companies have subscribed to the service
Carpooling is a peer-to-peer ride-sharing service, designed to allow car owners with a pre-planned trip to find additional passengers willing to share the route and contribute with a part of its cost. The service has been typically used for long distance leisure trips (>50km) on weekends and/or holidays. Drivers goal when sharing a ride, is to covering their own travel costs [2].
Advantages:

Access to long distance destinations with limited (or expensive) public transportation services
Door-to-door solution
Cheaper than public Transportation
Disadvantages:

Uncomfortable, as space and conversation must be shared for long trips with up to 4 additional passengers
Unsafe, eventually, as there are no professional drivers
Unreliable, drivers may encounter last minute issues that prevent them from providing the service and no alternative solutions are provided as backup.
Low-Cost Intercity bus services connect travellers with regional bus companies, which are the responsibles for the execution of routes, while solutions as Flixbus are responsible for demand identification, route design, marketing, network planning, pricing and customer service.
Advantages:

Safety, drivers are professionals
Price is very attractive due to excellent operational planning
Access to a large number of destinations, thanks to an extended network
Disadvantages:

It is not usual to find direct routes, therefore at least one transfer must be done
Uncomfortable, as space is limited (small seats) compared to trains
Pre-planned routes with fixed schedules and limited frequency availability
Challenges
New smart mobility solutions are operating in markets where typically there is no specific legislation for them, due to the novelty of these solutions. They also suffer from legal insecurity due to frequent governmental changes
These solutions are also struggling for profits, because most of them have low margins and are competing in user acquisition and market expansion and thus have struggled to show positive ebitda, and therefore many have failed along the way, and disappeared.
Which kind of talent is necessary to approach and develop those solutions?
Smart mobility solutions are built upon two pillars: technology and service. For this reason, smart mobility companies need a wide spectrum of tech developers such as Frontend, Backend, Full Stack, iOS/Android developers, but also highly experienced teams of Operations and Customer Care professionals.
Companies that would like to develop or integrate mobility solutions can benefit from expertise on demand through high value freelance platforms. Key roles such as IT Architects, UX/UI experts, Data scientists and digital project managers can support to deliver transformation and new services and can complete and add to your team's capabilities.
BusUp
A transport solution is smart when you can combine: technology, efficiency, savings and sustainability. In BusUp we have managed to integrate them all. We analyze the real transport needs of your employees, and neighboring companies, to offer you a shared-route solution with the best coverage, at half the cost.
Thanks to our technology, we can offer you everything that a traditional bus does not: co-financed, flexible, shared routes, together with booking, boarding and billing control systems. Smart companies are looking for sustainable mobility solutions, not only because they care about their employees welfare, but also because they care for the environment. It's not just about cutting costs. We are talking about: improving the quality of life of your employees; reducing the casualties from accidents while commuting, stress and traffic delays; and to increase their purchasing power without increasing your company's labour costs. The result of this formula is BusUp.
Resources:
[1] The Micromobility Definition by Horace Dediu, Micromobility 101 for Investors by John Rosevar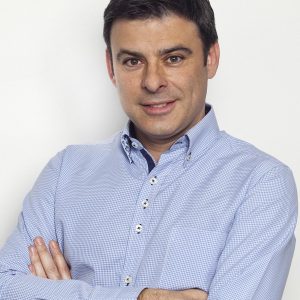 Experienced advisor and entrepreneur working to disrupt the way talent is sourced and acquired. I strive to innovate and to bring better and more effective ways of engaging with the TMD Talent worldwide. At Outvise we enable experts and companies to navigate through the ocean of liquid talent, connecting it directly to whomever needs it, wherever the need is.