Reading Time:
7
minutes
How we think about work is undergoing a period of rapid transformation. The labour landscape is radically different from how it used to be fifty, twenty or even just five years ago. Freelance success stories are encouraging an increasing number of people to say goodbye to permanent contracts and opt to go independent. In light of these developments, many professionals are asking themselves, "How do I start freelancing?"
If you're one such professional, look no further than to Outvise. Outvise is a platform which aims to support talented professionals throughout their freelance careers, and as part of this mission, we organised this webinar with three of the top experts in our network to share their experiences and guidance on how to start freelancing.
These experts – Norbert Steinhauser, Rafael Mompó and Sami Tayara – epitomise freelance success stories. Each has worked as an independent professional for over 15 years, enjoying an almost 100% utilization rate during that time. Here, we share some of their insights and advice; you can listen to their conversation in more detail on the Outvise Webinar: Kick-Start your Freelance Journey.
Which are the most in-demand skills in freelancing in 2022?
While the COVID-19 crisis temporarily knocked the number of freelance projects available, it also brought remote working into the mainstream. This opened up jobs in many industries within which freelance positions were previously scarce. Post-pandemic, the market is vibrant once again and businesses are more willing to hire freelancers than ever. The prognosis for the future is that the freelance market is only set to get bigger.
Five years ago, for example, the majority of positions open to freelancers were software orientated. But now in addition to IT and technology roles, such as Data Scientists and Network Architects, we see more and more freelancers being sought out in other areas of business. Agile working remains an enduringly popular management framework, creating opportunities for roles such as Product Owners and Scrum Masters, which require their own specific set of certifications.
Freelance marketing roles have also become more widespread, with the increased demand for digital marketing strategy and performance marketing reflecting the changing market within the context of the digital revolution.
How to start freelancing
In the current climate, there is no need to wait to start working as a freelancer. Previously, you might have been advised to work a certain number of years in a fixed contract before setting out as an independent professional, in order to acquire a network of contacts. But now the gateway to entry is open to people at all levels. If you have an entrepreneurial mindset and are motivated by a desire to explore your industry to the fullest degree possible, then freelancing is likely a good fit for you.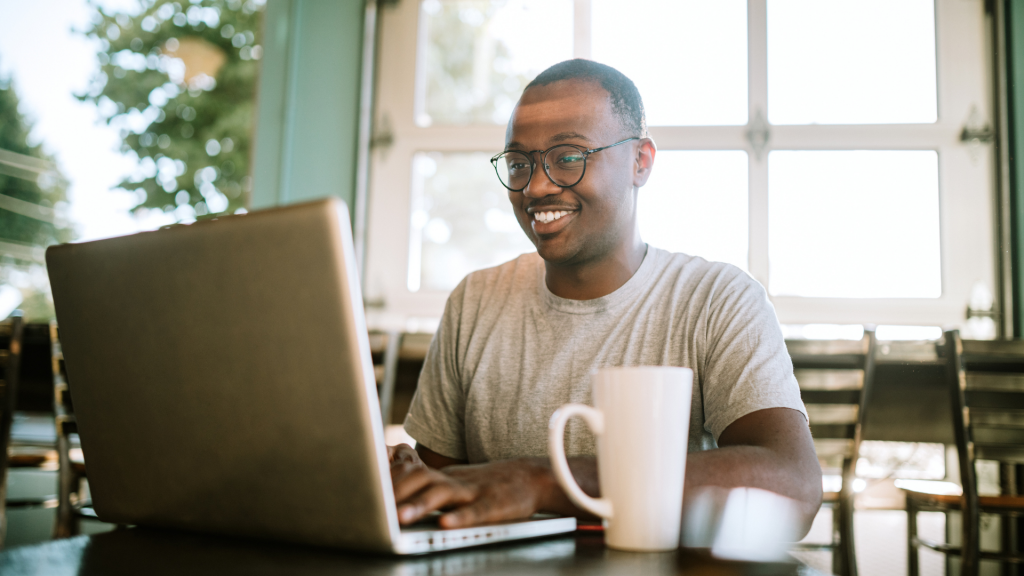 It's important to be transparent about the level of experience you possess, but this doesn't mean that you won't find fulfilling opportunities. Especially if you're more junior, recruitment platforms like Outvise can provide an invaluable resource in terms of providing the connections you'll need. Because Outvise is known for building lasting relationships with its clients, its position as an intermediary can open doors that emerging freelancers would not otherwise have access to —allowing them to build their reputation as they go through working on high-value projects.
This is equally as valuable for more seasoned professionals. By providing the resources to expand their network beyond their field, experts can find more interesting and fulfilling work – enhancing their value and expertise further still.
Think of yourself as a one-person company
One of the best pieces of advice that our top experts could offer on how to start freelancing is to think of yourself as a one-person company. You might be used to thinking of yourself primarily as an employee or as a professional, but in order to embark on the freelance journey, it's crucial to shake this mindset.
Instead, you need to begin thinking of yourself as a product. In order to become one of our moment's many freelance success stories, it's a good idea to build a winning business plan before you start. This plan should be based on a service that only you can provide – yourself.
You need to have a good overview of the market in which you will be operating and have an understanding of your clients and your competitors. In order to gain high-profile projects, you'll want to apply the marketing strategies that companies generally use to gain visibility in a competitive marketplace. You have to be clear about your niche, and learn how to sell yourself.
In many ways, being a freelancer is a lot like running a start-up venture on the smallest possible scale. As with a start-up, a proactive and entrepreneurial mindset are key. However, because freelancing generally requires less capital at the outset, it implies considerably lower risk – and has considerably higher chances of offering you the work-life balance and flexible lifestyle that successful freelancers enjoy.
What to consider before making the jump to freelance
Not everyone is cut out for freelance, so before you make the transition it can be helpful to ask yourself what your priorities are. Many people find themselves put off by the inherent uncertainty of freelancing and the challenges that this represents. The decision to go freelance must be based on your individual situation and your levels of self-motivation.
In many ways, freelancing is tougher than working as an employee. When on a project, freelancers often have to work long hours in order to get the job done; 10–16 hour days are not unheard of, it's common to work weekends, and it's often necessary to travel to your clients. This adds extra hours onto busy schedules, making stamina and resolute professionalism essential to delivering quality results under rigorous conditions.
If you are considering leaving a comfortable job in order to start freelancing because you think you'll earn more money, this may also not be true. Although freelancers can command higher rates than permanent employees, you have to bear in mind that you may not know when your next project will start. Many freelancers have low utilization rates – often below 50%. Your income may not be as regular, so it's helpful to exercise financial caution and keep an eye on your job pipeline going into the future.
The underpinning of freelance success stories
To mitigate these potential obstacles, there are three key strategies: diversification, training, and pricing. We'll outline these in a little more detail in this section.
Diversify your channels
A key strategy to combat the instability of freelance life is to maintain a range of channels through which to seek out work. Your personal network is likely not going to be enough to ensure job security and monitoring networks like LinkedIn can be time-consuming without producing results. Instead, it can be a good idea to go to conferences and networking events where you can present yourself to future clients in person.
There are also now a wealth of third-party channels which can provide reliable shortcuts to obtaining new projects. Some platforms provide more services to experts than others – Outvise, for example, provides personalised attention to candidates, certification via a one-on-one interview with an industry guru and links to top companies throughout a range of industries.
Moreover, because it's so highly regarded by clients, being part of a network like Outvise can help you to win interesting projects, and keep a pipeline of jobs lined up in order to maintain a steady rate of work.
Invest in education
Another tried and trusted method for staying relevant in the increasingly competitive freelance market is to continuously invest in your own education. Being aware of shifts in the industry is an ongoing challenge and freelancers especially need to keep an ear to the ground to keep up with market demands. Although you can gain a lot of experience through working on a variety of different projects, nothing beats further study – whether that be university degrees, executive courses or professional certifications – in terms of keeping your finger on the pulse and adding shine to your CV.
Choosing a program of study can provoke the question of whether it's better to be a generalist or a specialist. In reality, most freelance success stories are generalists who specialise in a few areas. However, since this can be confusing for clients, it's often better to sell yourself as a product by highlighting your areas of specialist expertise. Clients want immediate value, so there's no time for freelancers to learn on the job – instead, consider basing your next study opportunity on an area you understand on a general level that you'd like to develop into a specialism.
How to price
Finally, knowing how to price can greatly increase your stability as a freelancer. When you decide your rate, it's vital to have a good understanding of your market value – and also of your market price. Many new freelancers undersell themselves, which has the knock-on effect of driving down the price that clients are willing to pay other freelancers.
It's necessary to remember that you should always be paid more than a regular employee because you will need to factor in additional items such as your social security and pension on top of your living costs. It's also helpful to calculate the fact that you might not find a new project as soon as the current one ends. The way you set your rates can differ depending on the complexity of a project, how long it is set to last, and whether travel is required.
One way to calculate your rate is to find information on what a typical employee would earn in this area, at least double it, and then divide it down to an hourly fee. Another way to make an estimate is to find out what the client's budget is beforehand. Either way, it's a good idea to have clarity on the rate you wish to set before you negotiate with the client and have a minimum in mind so as not to drop too low when settling on a fee.
A world of opportunity
If you can navigate the challenges and uncertainties of how to start freelancing, there are now more opportunities available to you than ever before. Companies are becoming used to hiring people who don't live in the same city as their offices, which means that the target market for clients has expanded geographically. Freelancers can enjoy the benefits of the "digital nomad" lifestyle, working on a variety of projects from wherever they choose to be.
If you are hired for a project in a different country, a platform such as Outvise can deal with international regulations – and they can also take care of the paperwork for projects at home. Signing up with Outvise will reduce the amount of time you spend handling contracts, procurement, invoices and timesheets. This reduction in bureaucracy allows you to focus your attention on the task at hand, delivering the best possible work.
Outvise is a valuable asset for both new and experienced freelancers. Whether it's putting you in touch with high-profile clients, providing a pool of exciting projects, helping you maintain a steady flow of work or taking care of all the documentation, Outvise gives you the support you need to reap the benefits of this new world of employment and become one of the world's many freelance success stories.
Take the next step on your freelance journey: sign up and join the 38,000 experts already on our platform today.

As the Talent Marketing Manager at Outvise, Tora is responsible for overseeing our community of freelancers. Her role involves managing and coordinating with our freelancers to ensure they receive the tools and resources they need to succeed.