Reading Time:
7
minutes
We hear about big-name security breaches in the news all the time. Every few weeks another huge tech company has suffered a break-in and their users' personal details are all over the internet. Credit card data, passwords, addresses and more are at risk of being released onto black markets where high sums are paid for this kind of information. No wonder organisations of every size and sector are scrambling to hire a cybersecurity analyst.
Companies such as Revolut, Twitter and Uber were all subject to major data leaks in 2022 that threatened the security of employee and customer data. In the case of Uber, hackers were able to gain entry to the company's internal tools, displaying graphic imagery and sending obscene messages to the team over Slack. Shein's data breach that affected some 39 million customers meant they ended up being fined $1.9m for their handling of the response. 
If hiring a cybersecurity analyst is not top of the HR department's to-do list, then organisations and businesses are at significant risk. In this article, we lay out the background of cybersecurity, why it is so serious and why hiring high-level expertise is essential in today's online business environment.
What is the state of cybersecurity today?
Cybercrime is big business. Worldwide, it costs businesses sums of money so vast that it almost equals the GDPs of the USA and China. By 2025, money lost to cybercrime is predicted to hit $10.5 trillion USD on a yearly basis. It will become the largest risk that businesses of all sizes will confront, more so than the danger that natural or economic disasters present.
Data, fast becoming the world's greatest resource, is under constant threat of being stolen, accessed illegally or misused. Cyberattacks come from many sources, and surprisingly many of them are state-backed. The UK's NCSC report of 2022 outlined Russia, China, Iran and North Korea as representing the largest foreign threats to Western governmental and business interests. 
While Russia directs their technological efforts on the ongoing war with Ukraine, China is edging their way towards technological supremacy by attacking supply chains and finding weaknesses in outsourced, contracted software. These anxieties are reflected in recent foreign policy developments. In the last week of February, a ban on the Chinese social media app TikTok was poised to advance in the US Congress due to the potential for security breaches.
Away from the halls of power, there are many types of threats that businesses and individuals face today. Cybercriminals have always been early adopters of new technology; current advancements in AI are equipping them with tools that can analyse large datasets of passwords recovered from public leaks. The analysis reveals passwords and how they are likely to evolve over time due to human decision-making processes – to give but a basic example, the addition of an '@' in the place of an 'A'.
Yet, one of the greatest threats to business is low-sophistication cybercrime. This type of attack often relies on human error, frequently in the form of phishing attacks. Phishing attacks, of which 83% of UK businesses have been victims, are emails or sites made to mimic the appearance of genuine sites. Users are then duped into putting their details in, without realising that passwords, credit card details or more are being handed straight over to criminals. 
This kind of attack is also carried out by those attempting corporate espionage. Instead of reaching a consumer, an attacker will impersonate a senior management figure to trick more junior employees into making purchases or sharing information. It goes to show that there is a large human element to cybercrime, that it is not only the exploitation of technological loopholes and vulnerabilities but the fallibility of people that present security weaknesses.
This can have a devastating effect on small and medium-sized businesses, representing a loss of reputation, custom and redirecting time away from important development. Customers place their trust in businesses, expecting that their financial details, emails and passwords are kept secure away from prying eyes. If humans are falling for these mistakes, then customers may begin to lose faith in their operation.
Why hire a cybersecurity expert?
Cybersecurity experts are an essential part of a modern, high-functioning IT team. They protect the company and its assets from outside attackers looking to exploit any weaknesses to steal data and gain access to critical systems. They do this by:
Designing and building systems that safeguard company information and access points from would-be attackers.
Custom building security systems to meet particular business needs.
Keeping themselves up-to-date on the latest cybercrime strategies.
Ensuring governance standards are being maintained across the organisation, setting protocols and ensuring that all staff are adhering to them.
Identifying weaknesses in the organisation's systems that a hacker may exploit and creating strategies to address them. One method of addressing them may be to find ethical hackers that are adept at exploiting weaknesses. Intrusion tests can be tested regularly with trusted hackers, often providing expertise at surprise moments.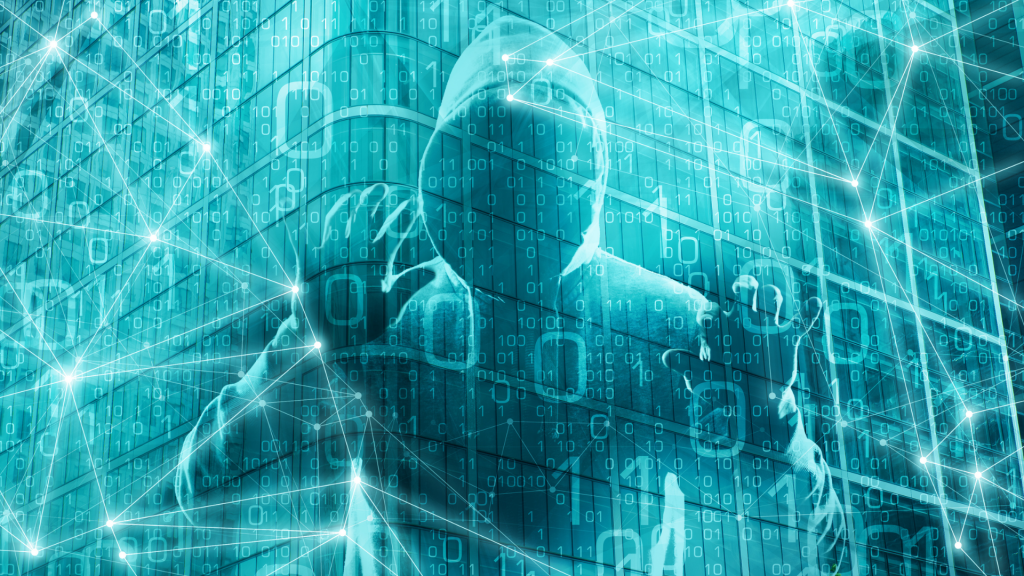 What are the top 3 skills for cyber security experts?
Three of the most important skills you should look for when you hire a security analyst are:
Working knowledge of programming languages, particularly the most commonly used ones: Python, Java and SQL. Knowing multiple languages ensures that the analyst will be ready for different forms of attacks. Hackers are well-versed in most programming languages and use them to bring down websites, corrupt data and steal financial records.
Recognising the form these attacks take, and being able to differentiate between legitimate and malicious code is an essential skill that recruiters should look for when looking to hire cybersecurity analysts.
Penetration testing. This is a manual or automated test by a team of people who simulate a comprehensive attack on a company's systems. It aims to discover holes in code, certification standards and cybersecurity frameworks. Its benefit is finding smaller issues that would often go unnoticed but might represent larger issues down the line.
Correct firewall management is essential for the correct routing of legitimate traffic and the blocking of malicious attacks. The firewall software of today contains far more sophisticated technology than in previous years. This means it requires dedicated expertise and management to accurately configure firewall systems.
Further to these three key skills, others that are heavily in demand are ethical hacking and cloud computing. Ethical hacking looks for holes in security systems, hardware and programs to be one step ahead of real hackers. These people have extensive backgrounds in cybersecurity and are aware of techniques that illicit hackers use to break into systems and steal data. They can use this knowledge to help spread awareness among the organisation and address vulnerabilities. 
Certifications in cloud computing are also becoming sought-after items on CVs. As more and more business data are being held in cloud computing services, having the knowledge to navigate these complicated systems is becoming paramount. Furthermore, this area of the industry is predicted to show growth of 115% by 2025.  
Another skill not often spoken about in cybersecurity is the ability to understand how people, including employees at all levels of an organisation are also points of weakness. It means ensuring that all members of staff are appropriately trained in spotting when somebody is trying to deceive them and persuade them into passing over sensitive data. It only takes one employee to make a mistake and leave everybody exposed. In the future, we expect AI to be able to predict what human-focused attacks will look like.
What soft skills should a cybersecurity analyst have?
Cybersecurity analysts need to be part of a team. As security is a very important issue in every department of an organisation, cybersecurity analysts need to have good people and teamwork skills. To be able to communicate best practices, the danger of certain behaviours and why a particular regulation has been put in place is crucial to delivering on cyber security objectives. 
For example, this could mean explaining why employees aren't allowed to access non-work websites while in the office. Or, it could mean restricting what kind of information can be shared with people outside of the organisation. These are the sort of issues that may require winning some hearts and minds, especially when such activity may feature heavily in lunch and coffee breaks.
Another related soft skill to look for when you hire cybersecurity experts is the ability to communicate complex issues to non-technical people. Different users have different needs and many just require their computers to write documents and send emails when they turn them on in the morning. It should therefore fall on the cybersecurity analyst to be able to explain technical issues in terms that most people can comprehend. This requires patience and understanding, both of which are highly valuable soft skills. 
Finally, a cybersecurity analyst should be someone willing to learn. They should be self-motivated to stay on the pulse and follow the latest trends and developments in cybersecurity technology. This is both to be aware of how attacks are taking place and pre-empt them by ensuring the organisation's systems are reinforced by state-of-the-art apparatus. 
Where can you find cybersecurity analysts?
Today, hiring needs are varied. Organisations large and small are looking beyond ordinary HR practices and are instead recruiting freelancers on a project-by-project basis. There are many benefits to this approach.
One major positive is that freelance cybersecurity analysts often have a lot of experience in many different organisations and projects. These projects may have different aims and outcomes, require knowledge of different programming languages and use different security protocols. 
This means that a hire with a freelance background has had to adapt to many different cybersecurity solutions and threats. They may have had to build systems with different objectives that face different assaults as the methods hackers use become more and more sophisticated and varied.
Hiring a freelance cybersecurity analyst also has the benefit of working with someone that is interested in learning and adapting. This is because the nature of freelancing means that experts constantly need to keep themselves up to speed on the latest practices, protocols and technology. Without demonstrating an ability to adapt, they can be left out of the running for top jobs. 
However, some organisations, particularly larger ones, may choose to make a security analyst a permanent hire. This would be beneficial for an organisation with a larger security team that needs to build a working relationship over a longer period of time. This might be because they have particularly complex security needs and face threats on a regular, if not daily basis. Nonetheless, hiring a freelancer could be a good strategy to identify someone that's the right fit.
Hiring your cybersecurity analyst from the right place
Whatever the skills that you are looking for in a cybersecurity analyst are, one of the best ways to find them is through a talent platform such as Outvise. Talent platforms provide an array of options to meet the needs of a business ready to respond to the growing threat of cyber attacks.
The cybersecurity analyst talent on our platform comes from all around the world. They've amassed a wealth of experience that renders them well-equipped to protect your business. Whether you are looking to hire a cybersecurity analyst for a short-term goal or looking for someone to help protect your business for the years ahead, our network is a great place to start.

Head of Product & CTO, partner at Outvise. Industrial Engineer by ENSAM. Has led the creation of various digital platforms from scratch, as consultant or partner, in Startups and Corporates. Combining strong tech, marketing and strategy skills, Fred is an enthusiast of UI/UX and automation, to build usable, friendly and scalable digital products.