Reading Time:
6
minutes
A go-to-market strategy requires finesse and deep knowledge. This is especially the case if a business is trying to revamp it in a market where it operates. When Outviser Christian Koschmieder was brought in by British invoice factoring firm Bibby, present in the German market, this is exactly what they needed: experience, knowledge, and deft financial management skills. Brilliantly expressed!
Certainly, hiring a financial management consultant can be a turning point in the success of a business. Whereas once large consulting firms were the gatekeepers of high-level financial strategy, now, independent consultants are transforming the landscape. In the place of the stratospheric pricing schemes of established firms is a new breed of resource-efficient, results-driven consultant.
However, there are some common misconceptions about what financial consulting consists of. This can lead some companies to shy away from the flexibility of independent consulting and back into the costly arms of large firms. Equally, what an independent consultant brings versus a permanent financial advisor raises questions for some.
In this article, we present a brief case study of Christian's work with Bibby, nail down the differences between a financial consultant and a financial advisor, and demonstrate what's needed to execute an effective go-to-market strategy.
What is a financial management consultant?
First things first, definitions. Otherwise known as a strategy consultant, a financial management consultant is a particular breed of professional in the consulting practice. Whereas a regular management consultant might be brought in as a "generalist" – that is, a professional that offers advice as to how any aspect of the operation could run better – a financial management consultant will focus specifically on the money side of things.
A financial management consultant will assess a client's fiscal position and market conditions in order to formulate a workable strategy to fit the organisation's objectives. They'll bring a fresh pair of eyes to the company's growth strategy, helping leadership make better-informed decisions. 
In particular, a professional with a proven track record of implementing strategic change in other businesses in the sector can make a lasting impact on a company's growth. They will complement the work of full-time staff – including financial advisors. Although the terms financial advisor and financial consultant are frequently used interchangeably, similarity in name does not denote similarity in function. Let's unpack this.
What is the difference between a financial advisor and a financial consultant?
While it's true that both advisors and consultants offer outsourced expertise to help businesses make more intelligent financial and investment decisions, in reality, there are considerable – and complementary – differences between the services they provide.
Financial advisors are usually brought on board on a long-term basis, often over a period of many years to help them achieve sustained growth. They look at a company's finances from a comprehensive perspective, considering each issue in the context of the business's larger overarching goals.
Though meetings are held fairly infrequently – usually once every financial quarter – this sustained one-on-one relationship allows advisors and their clients to build a strong base of understanding and trust. However, while advisors may suggest a certain course of action, they will not take a final decision or implement a strategy for a client.
On the other hand, financial consultants are typically hired to review and resolve a clearly defined issue, usually over a limited time span. Rather than involving themselves in peripheral business affairs, their purview is strictly targeted at the task at hand. This single-minded focus makes them an invaluable asset in moments of significant change, crisis and transition.
During the time that they work with the company, the consultant will meet frequently with the leadership. Unlike a financial advisor, a financial consultant will often help a client implement the strategy that they have proposed, communicating with stakeholders and staff so that everyone has a clear understanding of the trajectory that the business is going to take.
A financial advisor may be thought of as a trusted counsel, a constant and reliable voice who keeps the broad perspective of the company's wider aims in mind. A financial consultant, in contrast, acts as a focused temporary strategist whose strength lies in devising a battle plan to achieve a specific goal. In fact, your financial advisor may very well suggest bringing a financial management consultant on board in order to overcome a specific business challenge and provide hands-on expertise.
A go-to-market strategy case study
The mark of an outstanding financial management consultant is their ability to leave lasting results in their wake. This was exactly the result of the project undertaken by Outviser Christian Koschmieder when he was brought in by British invoice factoring company Bibby when they were looking to revamp its market strategy.
They enlisted Christian to devise a go-to-market strategy targeted at German SMEs. As the market was already healthy, they needed specific local knowledge in order to make the initiative a success. As a seasoned consultant in the German market, Christian was just the man for the job
The method
Christian provided comprehensive project management for the go-to-market strategy. This included guiding a market penetration study based on a strategic best-practice methodology. After the concept stage, Christian provided the team with an implementation roadmap and business plan to put these insights into action.
This end-to-end plan was made possible by Christian's extensive experience with the particularities of German SME financing structures and customer behaviour. As the German market has its own idiosyncrasies – all documented and explained in German – Christian's native knowledge was absolutely indispensable.
Summary of approach
Harnessing local knowledge to deliver results.
Project management based on best-practice methodology.
Implementation roadmap and business plan.
The results
With his adept project management, Christian successfully defined a new go-to-market strategy that received CEO approval. The substance of this strategy was proven over the next three years; the company achieved significant market growth in Germany, both in new customers and in revenue per existing customer.
Summary of achievements
CEO-approved market strategy.
Significant growth in the German market.
Increased revenue per customer in the existing customer base.
Driven to succeed
As demonstrated by this case study, Christian's industry expertise and local knowledge were essential to the success of his go-to-market strategy. His presence provided the specific experience that the project team required quickly, efficiently, and effectively with long-term impact.
These are but the topline benefits of contracting an independent financial management consultant. Hiring a professional in a short-term, results-based capacity can provide a powerful injection of skills and experience outside of the range of a business's regular staff. This provides an invaluable opportunity for upskilling, further extending the consultant's long-term impact on the organisation.
Moreover, these individuals virtually guarantee quality. They tend to be exceptionally driven; unable to rest on the laurels of the prestigious name of a large firm, they aim to deliver. The necessity to build a reputation strongly motivates them to get results.
While the success or failure of a single project makes little difference to the brand image of a big consulting firm, for a freelancer this is not at all the case. The satisfaction of their clients is what builds them a solid reputation and every project makes a difference.
How do I find a management consultant?
In the past, the most straightforward way to find a financial management consultant was through one of the large consulting firms, as touched on already. The names of the most prestigious strategy consulting firms are widely recognised, having maintained a firm hold over the global market for many years: consider McKinsey, Bain & Company, Deloitte, PwC, KPMG & Ernst and Young, to name a few.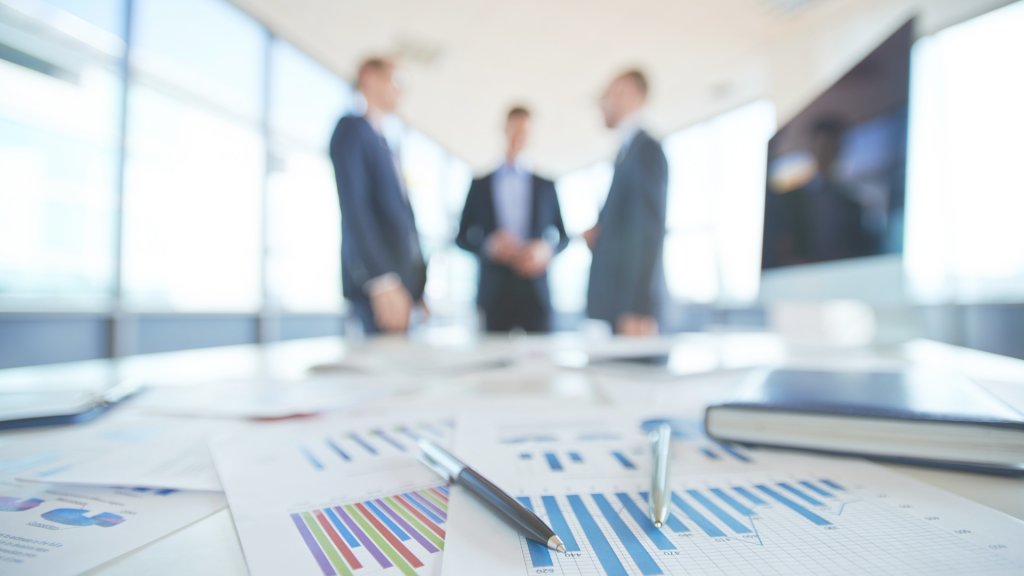 Formerly, these consulting firms were one of the few places where businesses could reliably turn to receive advice from the most knowledgeable experts in their field, and for this reason, these companies continue to command high prices for the services they provide.
Now, however, the landscape has shifted. The rise of independent financial management consultants is in part fueled by many consultants who decided to bid farewell to the corporate world and strike out on their own path attracted by the flexibility and independence that freelancing offers. These professionals bring the experience and expertise garnered from years spent working in larger firms. What's more, they are able to offer their services at far more accessible prices.
Despite the advantages of hiring a freelance financial management consultant, some clients may be daunted by the prospect of taking on the task of finding the right person for the job. Confirming the reputability and track record of a freelance hire is paramount and clients are wary of making a wrong step. It is precisely in this context that a third-party platform, such as Outvise, is invaluable.
Outvise takes the guesswork out of hiring freelance strategy consultants by offering a fully accredited roster of top talent. With a global pool of over 37,000 trusted professionals, each a highly reputable expert in their field. The straightforward interface allows companies to access financial consultants who are available for projects immediately, providing on-demand solutions to present business needs.
Sidestepping the hefty price tag of attaining the services of a consulting firm, Outvise offers the tools to help you discover the ideal independent consultant for your company. Whether it's initiating a new project, conceiving a dynamic strategy to overcome a significant hurdle or innovating to transform the company's structure, the right financial management consultant can be a powerful catalyst.

Driven international professional with 20+ years of business experience, offering a proven track record in delivering solutions and closing deals.
Excellent knowledge in the fields of strategy, corporate finance as well as programme and portfolio management.
Track record in M&A transaction and integration management, startup management as well as change/ corporate restructuring programmes.