Reading Time:
3
minutes
What qualities and achievements turn an expert Scrum Master into a professional Scrum Master? Certificates? Owning a lot of books about Scrum? Going to lots of conferences or clever posts on LinkedIn? These things can help, but the path to becoming a truly professional Scrum master is paved with hard work and dedication. It is an important and interesting role in any business and has a large influence over the success of processes and subsequently sales.
What are the two main types of Scrum master?
The two main types of professional Scrum master represented here are extremes; it is important to be aware that there is some degree of variation between these two. 
People who have first-hand knowledge and experience of software development, test automation, business analysis, etc.
People who have a strong basis in the theory and methodology on the usage of Scrum
In order to be a professional Scrum master, one that rises above the rest, it would be desirable to have a mixture of both. The literature around the methodology and usage of Scrum is extensive and provide professionals with the tools to exceed other ordinary users. However, all of that theory does not provide you with fairly extensive experience in the practical application of Scrum methodology. A healthy balance between these two skills will undoubtedly help the professional to grow into this role.
If you are interested in being a professional Scrum master, then look at your past experience. Are there any gaps in your first-hand experience of any particular aspects of its workings? If so, look for an opportunity to work on these. Likewise, if you have previously worked on something but do not know the theory behind it, you can vastly improve your working knowledge by reading up on the methodology that goes into what you are working on.
What is most important, and what most employers are looking for in a professional Scrum master is to be open to new ideas, experiences and to be ready for enormous professional changes and growth. The right candidate must be curious and interested in changes in the field, and use these changes to further their progression and go beyond what was previously possible. They should be ready to be surprised.
How can a professional Scrum master achieve this?
Just like learning a new language, any new knowledge needs to be practised almost daily for it to be most effective. Your everyday interaction with this new world involves new domains, new habits, new rules and new traditions. For this, books, conferences and courses can help a lot. They can help provide a structured and expert knowledge and save a lot of time. However, as well as being able to learn and absorb this new knowledge, you should:
Be able to explain the methodology and workings in of Scrum to somebody else. Pedagogists insist that this is a powerful auto-didactic technique.
Apply any new knowledge to a particular context and certain conditions. This is one of the most difficult areas of Agile implementation.
Applying a real situation through Agile processes is potentially risky, it is a system that is very susceptible to changes. Any tweaks in the wrong direction could affect the working of the entire team or even organization. Therefore, particular conditions and context could be the reason why a new implementation does not work. Implementing changes demands not only a deep comprehension of methodology but an understanding of human psychology. Ask yourself this: how does a particular iteration of Scrum affect the way people will use the process in their everyday working lives?
What would happen if the candidate was not open and adaptable? Becoming proficient in these skills will lead to the candidate being more professional. However, it is not enough to work 'by the book' and just follow the recommendations. For the candidate to be a true professional Scrum master, they must be able to respond to situations that they will not find preparation for in a book. A professional Scrum master will find their own way and adopt their own ways of doing things.
What personal qualities are required of a Scrum master?
There are some personal qualities essential for a good Scrum master to have. As well as having specialist technical and methodical expertise, they should be:
Bold – whoever fills the role will be required to make certain difficult decisions which may considerable change, particularly with the team. 
Patient – the professional Scrum master may need to bring a whole team up to speed with their ideas. Some of these ideas may be hard for some people to accept. 
Empathetic – as the role requires good communication, they should be approachable and understanding.
Bringing necessary changes requires certain qualities
The most important thing for a professional Scrum master to understand is that the path ahead, with all the new knowledge it entails, will be difficult. Just as with any Agile process, there are always new developments and methodologies to be understood, theorised about and adopted. Beyond this, the role involves personality, approachability and a strong work ethic. However, the greatest quality of all is the ability to bring all of these aspects together; the theoretical inquisitiveness, practical experience and great working philosophy.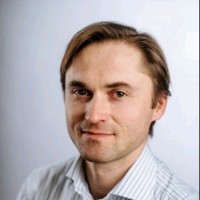 Work with Agile app 10 years. Started as Scrum Master and grew up as Agile Coach. Participated in transformations for T-Mobile, Cemex, Advantech, Moneta Bank, ExxonMobil on different levels from a department up to entire organization.