Reading Time:
7
minutes
In our current moment, it's difficult to think about the future without reflecting on the year we've just had. The pandemic has had such a profound impact on how we live our lives, it has, inevitably, affected the way we work. Last year we moved from the office to the home, from face to face to the screen. Looking to the coming year, hopefully, we will see the coronavirus crisis conclude in some form. However, its shadow will still loom large – and TMT trends for 2021 will continue to be shaped by the sweeping changes it brought in.
Many TMT professionals argue that the SARS-CoV-2 virus has accelerated digital transformation in a way we've never seen before. The pandemic has been a catalyst – albeit an unwelcome one – for radical changes in the digital landscape. To give but one directly relevant example, the pandemic has triggered an explosion in telemedicine, where healthcare professionals are accessing new ways to communicate with patients, each other, and sophisticated medical technologies. Meanwhile, major business operations are shifting to the cloud as remote working becomes crucial for operations.
Meanwhile, entertainment systems became the center of the home, as lockdowns confined people to domestic spaces. Computers became the major conduit for communication between friends, families, and colleagues – which although an invaluable tool, made cybersecurity of pressing concern. Equally, as it becomes increasingly clear that we need to care for our environment in the wake of the pandemic, TMT has to consider the role it has to play.
Here, we look deeper at the five key TMT trends for 2021 that will shape the industry and consumer behaviour. We may be turning a corner, but the TMT and digital industry will feel the ripples of the crisis this year and beyond. 
1. Doctors shift online and offer virtual medical care
We'll begin with the phenomenon that is most immediately relevant to the pandemic – the dramatic uptake of telemedicine tools. At the height of the pandemic, these were, of course, essential to keeping medical staff safe. By attending to patients in a socially distanced manner – that is, fully online – they could substantially reduce their risk of exposure. Equally, it reduced the pressure on clinics and hospitals while maintaining access to primary care.
Both state and private medical organisations are seeing the long-term benefits of these tools. For example, telemedicine could allow patients with chronic illness to access healthcare from home. This has the potential to go far beyond video consultations; with the right tools, doctors could remotely manage prescription deliveries and patient monitoring. Meanwhile, it gives patients greater peace of mind.
A further advantage is cost. Right now, the average cost of receiving non-emergency cases into American A&E units is $1,800 per patient. By addressing these issues with e-health tools, patients can receive appropriate care while relieving stress on emergency room capacity. For example, patients could get initial video call consultations with A&E staff to ascertain whether or not they need in-person attention.
The TMT industry will have a critical role to play in this connectivity. When health and lives are at stake, systems need to be ultra-responsive. This is where implementing 5G, fibre, and computing at the edge will take centre stage. We'll see the decline of traditional copper wire connections as doctors need high-performance connections and minimum latency between video conferencing and delicate medical tech alike.
2. Cybersecurity to be more relevant than ever
The mention of 5G networks brings us to the second of our TMT trends for 2021: cybersecurity. 
5G, of course, ushers in various exciting opportunities. This next-generation network will bring greater bandwidth, enhanced speed, ultra-low latency, intelligent power consumption, network slicing, and high-density device communication. All of these things are set to transform digital technology, creating the possibility for remarkable use cases like self-driving cars or precision robotics.
With the impending large-scale roll-out of 5G networks, cybersecurity strategy is more critical than ever. This is because various vital services – such as healthcare, infrastructure, and business systems – will be reliant on this high-speed connectivity. Equally, the move to remote working as a result of the pandemic appears to be here to stay. Therefore, businesses need to be confident their data is protected as they rely more and more on external servers and nodes.
However, with greater capabilities come greater risks – and cybersecurity specialists will have to lead the fight. In a hyper-connected, IoT-powered environment, the possibility of a network breach increases dramatically. This is because there are, by nature, more entry points for attackers. Whether it's via consumer devices or the distributed 5G antenna themselves, these networks are uniquely vulnerable. This is because this relocation away from hardware-based centralised networks to software-driven digital routing eliminates the 'chokepoints' that hackers once would have had to overcome.
To manage these new threats, governments, telecom networks, and businesses alike need to collaborate to establish best practices in cybersecurity. Cybersecurity solutions will have to mirror the threats they face, implementing AI-powered tools to counter malicious bots. Naturally, cybersecurity consulting will be the cornerstone of these programs, as businesses need experts that are at the cutting edge of new developments.
3. Social media influence will only grow
Now to the lighter, albeit still hugely important, side of connectivity: social media. Looking to the coming year, the importance of these communication platforms will only grow. This is because they play an integral role in business transformation, as they have a dramatic effect on consumer perceptions and preferences. Whereas once a brand would have nigh-on complete control over their image, now, every business is vulnerable to fast-spreading bad press.
This is particularly relevant in the era of misinformation. The coronavirus pandemic had a substantial effect on our social fabric, not only out of fear, but out of the distance it created. This gap was filled by digital communication, often on social media. As the average American spent roughly 89 minutes on social media a day, the power of these platforms is clearly huge. After the pandemic, advertising isn't only about business, it's also about social responsibility: companies have a part to play in getting authentic information out there. One particularly relevant example is the 5G/coronavirus conspiracy theory, which of course, telco must quash.
Looking to the more business development side of things, of course, B2C companies have leveraged social media as part of their digital transformation strategy for some time now. However, the pervasiveness of this mode of communication means that it's now penetrating every sector and business model. For instance, a recent Springer survey found that 82% of B2B buyers said that social media content had a substantial effect on their purchasing behaviour.
Most B2B companies are paying attention; now, 83% of B2B companies use social media as part of their marketing strategy. Additionally, 50% of the companies stated that social media has enhanced their marketing efforts and customer experience, while 25% reported that their revenue went up. Clearly, it's critically important that companies engage, no matter the service they provide.
4. Ready networks for 8K TV
Just as telecoms networks were getting used to providing content in 4K, the dawn of 8K is very much on the horizon. Although the first 8K TVs went on sale in 2019, the size of the market has crept up during the pandemic, with manufacturers like Samsung, Sony, LG and TCL bringing 8K TVs to consumers' front rooms.
This means that networks have to start preparing to provide content. Although right now there are only a few camera models that are capable of capturing video in 8K, more are appearing and the possibilities are piquing the interest of major networks and content providers. Right now, you can watch a few 8K channels on YouTube – mostly ultra-high definition nature content – but other possibilities are emerging.
For instance, Japan's NHK channel is toying with the idea of shooting a significant portion of the Olympics in 8K, so providers need to start thinking about how they're going to offer this premium content. This is especially pressing as it's looking likely there won't be any international spectators this year – so consumers will be seeking an almost-real experience.
5. The climate crisis is more pressing than ever – and TMT has a part to play
The coronavirus crisis has made consumers acutely aware of the impact our actions have on our environment. Therefore, many are more environmentally conscious. According to a survey by Accenture, 60% of consumers said that they "have dramatically evolved" their purchasing patterns to select more environmentally friendly, sustainable, or ethical products since the start of the pandemic.
Globally, the digital industry is one of the biggest consumers of electricity – and where we are at now is just the beginning. Right now, 16% of all energy globally is consumed by digital companies and activity. In 2010, experts predicted that the digital industry will consume approximately 4% more energy every year. In the same study, they identified a worst-case scenario of 10% growth annually. However, 2020 supercharged these figures with a growth of almost 50%, likely thanks to the explosion in remote working.
Many consumers perceive the digital industry as something totally abstract: the Cloud, email servers, search engines are in fact physical factories with real, hard and tangible technologies requiring an enormous amount of energy to function. Certainly, digital improves lives, but we urgently need to consider sustainable approaches to connectivity.
Researchers and analysts have suggested that to reduce its environmental impact, TMT should seek to decouple growth from resource consumption. This means embedding circular economy principles into business. For example, this could mean launching products that can be reconfigured or recycled, offering solutions that optimise assets by selling by-products, or consider ways to streamline the supply chain with sustainable transport.
An interesting case study is Brightstar, a digital waste recycling programme. Since 2009, the organisation has resold almost 15 million devices, making it one of the biggest in the world. The company recovers more than 22 metric tons (Mt) of printed circuit boards, 42Mt of screens and 35Mt of batteries every year. Equally, their 'Buyback and Trade In' (BBTI) programme markets used devices from developed countries in developing economies, targeting retailers and wireless operators specifically.
The bottom line on TMT trends for 2021
As we emerge from the COVID-19 crisis, it is essential that we reflect on what this difficult moment in time has taught us. This is essential from a business point of view, as the pandemic has radically affected consumer behaviour, and is likely to for years to come. This is particularly the case for digital and TMT, whose presence in people's lives increased exponentially over the past year. 
In the wake of this crisis, TMT has to consider how to better serve consumers in this new context. Home entertainment systems are increasingly desirable investments. Social media is more powerful than ever. Digital will play an increasingly central role in critical services like health and infrastructure. This will make cybersecurity more important than ever – and meanwhile, TMT and digital need to make significant investments in sustainability.  
Certainly, the pandemic accelerated digital transformation, and subsequently, this needs to translate into business transformation. How can telecom networks, developers, and digital businesses facilitate high-speed connectivity securely and sustainably? Undoubtedly, every business will need the relevant sustainability, technical, cybersecurity expert for each project. Public relations will also be critically important, making experienced marketing consulting an invaluable asset.
These five essential TMT trends for 2021 will be what shapes the industry over the coming year. It will certainly be intriguing to see how the industry's key players innovate under these conditions. Check out our pool of talented experts across all TMT landscape.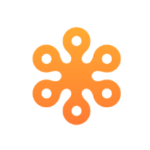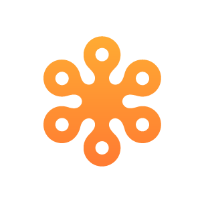 Outvise is a unique global talent network with a focus on Business Tech. We are helping our clients to run with their new projects and digital transformation needs with a specific focus on the Telecom and Media space. We have already provided thousands of days worth of highly specialised expertise for industry-leading companies and management consulting firms across more than 20 countries.