Reading Time:
4
minutes
In an increasingly turbulent business environment, it is more challenging than ever to become successful and stay successful. Leaders are facing numerous obstacles both internally and externally, prompting the questions, how can they face up to these new, evolving challenges? How can they get ahead of the competition? And how do they maintain this competitive edge?
Naturally, a clear strategy is crucial; businesses need to outline goals, identify bottlenecks, and accelerate this process. Six Sigma remains a useful tool for these objectives. Invented in 1984 by American engineer Bill Smith, this set of tools and techniques remains relevant today. In this article, we outline a brief introduction to this time-honoured process and how it facilitates operational excellence.

What is Six Sigma?
"Six Sigma is a quality program that, when all is said and done, improves your customer's experience, lowers your costs, and builds better leaders. — Jack Welch, CEO of General Electric, 1981–2001.
Started at Motorola and popularised by the former CEO of General Electric, Jack Welch, Six Sigma is a set of tools and techniques that accelerate improvements in processes, products or services, and operations. This achieved by identifying and eliminating the root cause of whatever is preventing an organisation from achieving the desired results. As such, the Six Sigma is a metric that measures the effectiveness of a given business capability, or, the philosophy of aiming to carry out operations to perfection by focusing on eliminating defects or variations.
When the method is useful
Today, there are numerous challenges corporations are facing on a regular basis. Their survival depends on how effectively and efficiently these issues are resolved. A simple example is if a business is experiencing a decrease in profitability; Six Sigma enables them to examine and optimize costs and identify paths to increasing revenue. Other examples include: 
The business can't complete projects or operations on time and it's affecting customer satisfaction.
Identifying how the organisation can transform operations or processes to be more competitive.
Recruitment process lead time is high compared to industry benchmark. Moreover, getting the right talent and retaining them is even harder.
The organisation can't produce its month-end account closing report on time, and even when it is produced, it's full of errors.
These are certainly complex problems but throughout the years, Six Sigma's effectiveness has become indisputable. A study showed that by using these techniques and tools, GE saved $4.43 billion from 1996–1999 by investing $1.6 billion – so it's no wonder Jack Welch is such an advocate. Equally, global conglomerate Honeywell recorded more than $1.84 billion in savings from 1998–2000 while using the system.
The Six Sigma process of transformation
As introduced, Six Sigma is a set of tools and techniques. These tools and techniques can be used individually, but for the most effective results, they are best used systematically as a complete methodology. Six Sigma has two sub-methodologies: DMAIC and DMADV. 
DMAIC
The most popular problem-solving oriented method is the former, which stands for:
Define: Defining the problem and business opportunity.
Measure: Asses the current state and collect relevant data.
Analyse: Identify and determine the root cause(s).
Improve: Eliminate the root cause(s) or reduce the effect of the root cause(s).
Control: Provide a mechanism so the result/improvement is sustainable.
To better understand DMAIC, let's make an analogy; a patient is reporting sick to the doctor. When they enter the surgery, the patient consults with the doctor and the doctor looks for symptoms. This is comparable with the 'define' phase.
At the 'measure' stage, the doctor might use instruments like a stethoscope, thermometer, etc. to measure the patient's symptoms, such as their pulse, temperature, and so forth. Then to determine the root cause, the doctor may research the patient's medical history or run further tests like an X-ray, ultrasound, or CT scan.
When this root cause is identified, then the doctor will prescribe medicines or procedures for improvement and request the patient returns after a few weeks. If their condition improves in a few weeks, the doctor will create a programme that ensures the patient remains well. As such, DMAIC is about diagnosing, treating and maintaining the health of a business.
DMADV
On the other hand, DMADV is more oriented towards designing or developing new processes, products, or operational systems. The steps include:
Define: Defining the consumer demand, company requirement and business opportunity.
Measure: Asses the current state of the market and what factors are crucial to quality.
Analyse: Assessing how to achieve value within constraints and analysing design options.
Design: Devising a high-level design for the selected design option.
Verify: Verifying that the design is acceptable to all stakeholders.
Here, it's more useful to use a more literal illustration. During the 'define' stage, a company will assess the consumer demand for a new product; to 'measure' this demand, they'll identify common consumer problems through market research. From here, they'll analyse the best way to develop a quality product in a cost-effective manner and layout the different options. Once the best option is identified, the development team will create a complete roadmap for rollout. Once this is done, all stakeholders will approve the plan, completing the process with 'verify'.
Implementing sustainable change
Most importantly, Six Sigma will only succeed and sustain with full organisational buy-in. This means top management have to fully involve themselves and outline a clear vision. Equally, a robust change management programme needs to be in place to ensure all departments and staff embrace the process. With strong sponsorship and proper resource management, companies can ensure that they reap the benefits of this trusted process. Without special care, selecting the initial application areas, proper communication and piloting it may backfire – so leadership needs to ensure implementation is as thorough as the process itself.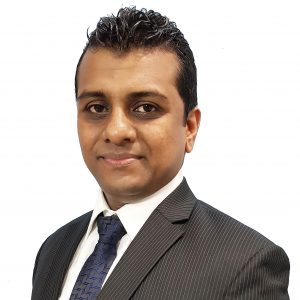 A highly experienced Business Excellence consultant with special interest in Lean Six Sigma, Project & Program Management, Robotic Process Automation (RPA), Digital Transformation, Agile & Scrum. I get immensely motivated to see changes for betterment. At my free time I love to reading also spending time with my wife and daughter.