Reading Time:
7
minutes
While this presentation was in line with our recent series of webinars, with topics including data, artificial intelligence, and private equity, in this webinar we wanted to talk directly about the situation within which we are currently living. The global pandemic has brought e-health to the fore, and as such, we thought that this would be an interesting subject for our audience.
For the next in the series of Outvise webinars, we invited health insurance and digital transformation expert Josep Celaya to discuss the new highly digitised, customer-centric e-health paradigm. Josep has more than 20 years experience in the e-health industry as the global head of transformation at Spanish insurance giant MAPFRE and at the Master Group. Now, he is the digital business managing director of DKV's operation in Spain. 
As an executive with extensive experience in managing business transformation in big corporations, he can provide informed insights into the interactions between digitisation, incumbents, and challengers in health insurance, and indeed, the wider economy. In his presentation, he discussed these dynamics in the health insurance industry and his predictions for the future of the sector. We've summarised the key points in this article.
What are the key drivers of change in health?
As with any business, digital is transforming health and health insurance. We can already see parallels in retail, financial services, media, and so forth. Despite traditionally relying on analog interactions (that is, visiting a doctor's office) this is not to say that health is in any way immune to these macro-scale market dynamics.
So what are the key drivers of change in e-health and the corresponding insurance market? Which are the technologies that will transform the industry and what impact will it have on its structure? And what products will we be commercialising in the near future? Josep outlined four key features: e-health technology, wellness technology, platforms and full stackers, and so-called 'quick learners'.
E-health technology
Referencing information from CB Insights Global Healthcare Report, Josep highlighted that medical-grade health technology is transforming the way that hospital and clinic services are delivered. For instance, artificial intelligence is revolutionising diagnosis procedures: machine learning programs can analyse imaging or x-ray material with incredible accuracy, and even mitigate the necessity of face-to-face contact with a doctor.
Naturally, technologies that transform activity in hospitals will have a knock-on effect to the health insurance sector. Take telehealth as another example; these devices and technologies are already transforming services like women's health and mental health support. Of course, the industry that is responsible for packaging these services will have to factor these technologies into their insurance plans. This change is already in motion, so players need to be ready.
Wellness technology and e-health
The second key trend is the evolution of digital wellness products. This is very important to define as distinct from the e-health technology described previously; e-health are medical-grade solutions approved by agencies like the FDA for use in healthcare contexts. In contrast wellness technology is another breed of often gamified solutions for overall well-being.
However, this isn't to say they aren't useful in preventing certain pathologies, say, those associated with weight gain. So, although not medical-grade in the strictest sense, they could have an impact on the health insurance sector as they could reduce premiums. Take the Apple Watch for example; the newest, lightest model has the potential to collect electrocardiogram data in certain situations.
Other interesting examples include wearables like the Muse headband, which claims to measure focus during meditation. Equally, a more established device, the Peloton bike, is another generation of at-home health and wellness technology. Once, these devices were dismissed by the medical establishment as unreliable, but as they become increasingly sophisticated, medical professionals and university researchers are starting to look closer at their utility.
The platform business model
Digital transformation is also making the platform business model especially relevant to the health industry. A lot of businesses already utilizing the platform model like Google, Apple, and Amazon are entering the market both up and downstream. What health insurers will face is a situation where these platform businesses will be an intermediary between them and the final customer.
In many cases, traditional insurers may find themselves challenged by companies offering full stack, digital native value propositions. However, it's unlikely that these companies will disrupt the status quo of the industry; a more likely scenario is that they will partner with incumbents to add value to their existing offering.
Quick learners
Finally, you have the 'quick learners' – those companies from the inside the industry that are able to develop digital value propositions that outperform competitors. Well-known examples are Pingang or Vitality, or equally Kaiser Permanente, which despite being a more traditional company, has a very high-performance business model. Think of it this way – many industries have 'parallel lives' where we can make predictions based on developments in other sectors. The 'platformisation' of financial services is well underway, so we can only assume the same will happen in health.
This is why the most obvious scenario right now is that tech giants will mediate the relationship with the customer upstream; however, do not lose sight of what may happen downstream. Already, platforms like Teledoc that essentially platformise certain services could become a supplier health insurers have to deal with. Essentially, the important thing is that the platform business model is transformational, so you want to be one of the quick learners, not one of those lagging behind.
Bonus point: e-health and COVID-19
In terms of industry structure, players should pay attention to emerging platform business models, full stack challengers, and the value that's being added by digital transformation across the supply chain. Essentially, incumbents want to be one of the quick learners, leading digital transformation and playing an offensive game.
However, there is one additional point to stress on top of these four: the degree to which COVID-19 has driven digital transformation. Certainly, it has spurred the growth of e-health and telehealth services, but furthermore, consumers are becoming increasingly aware of the necessity of health insurance. In the Spanish market, for example, the rate of Google searches for health insurance has increased by 25% during this year, which is remarkable for a mature industry.
Incumbents vs challengers in e-health insurance
Naturally, these changes are bringing a fresh wave of challengers into the arena. These companies are designing their product and services for a digital native customer, and applying these principles to their business model. This is particularly difficult for the large incumbents, who will usually struggle to implement meaningful business transformation due to established and complex business models. Equally, cost can be a problem, even for the largest players.
The point is that these new incumbents aren't only digitally-driven and agile, they're also incredibly well-funded. Take Oscar for instance, a new player who has gamified the insurance experience. With $1.3 billion in accumulated funding and almost half a million customers, the business is certainly promising, despite the fact it's still losing money.
However, the gamified relationship with the customer is a powerful tool; take another example, Vitality, which comes from United Kingdom. They integrated wellness technology into their app to reduce customers' premiums, leading to some quite remarkable results. According to Josep's anecdotal evidence, students in his business management cohort were accessing their app five, six, or seven times a week – which is incredible, considering that previously, you would only ever interact with your health insurance provider if you had a specific request or query.
A further example is Alan, a French player that has secured $136 million and is about to enter the Spanish market. It's a b2b and b2b2c business model, so essentially, they target companies and employees as an employees' benefits supplier. However, Alan's forward strategy is most evident in the management they're hiring: the CEO and marketing director don't have health insurance backgrounds. Instead, one is the former general manager of EU Bridge in Spain and the other the former creative director of Google London – which gives you a pretty strong indication of the game they're trying to play.
As a result of this digital approach, many of these challengers have advantages: their digital business model enables great agility in product, pricing, and operations. Equally, their branding appeals to digital native consumers – however, herein lies the advantage for traditional providers. They can capitalise on their reputation as a trustworthy provider, and furthermore, their excellence in the analog space. Ultimately, health insurance customers buy their policies for their experience in the doctor's office, so the incumbents should double-down on this offering, while optimising their digital service.
How incumbents can be quick learners
So, how can established insurers make their offering relevant and competitive in the digital era? Certainly, the strong foundation of quality analog services and a solid reputation has substantial value – but to lead the market, incumbents need to adopt the agility and quality digital UX of challengers.
This requires two things: methodology and talent. First, methodologies – and what's meant by this is a whole change of paradigm as opposed to applying Waterfall, Agile, or whatever the name happens to be. Afterall, these techniques have been around since the 80s, so aren't really anything new. Instead, it means considering how a startup develops and launches a product and thinking about how a traditional corporation could go about this. Often, in a corporation, the project will be frustrated by entrenched company processes that prevent them from pivoting the business model.
This is where talent comes in. To deal with these bottlenecks, external talent is crucial. Most of the time, the team you need to transform a business isn't the team you need to run it. This is evidenced in the strategies applied in private equity and venture capital, where it's very common for venture capitalists or investors to introduce new or complementary management so the company can move from phase one to phase two.
In an established corporate context, this means understanding the team you need to put together to transform their model. Thus, bringing in external talen makes a lot of sense: you can bring in the best-in-class in any discipline to execute the project, who'll then jump ship and leave the rest up to you. Ultimately, this is a substantial advantage: usually these top-notch players get bored once they've delivered, so it's a streamlined way of managing what would otherwise be a significant human resources expense.
After all, a data scientist, for instance, is best left to do what they do best: developing the architecture of the data approach in the early stages of the business model. Really, they're wasted if they're left to hang around and run the organisation, and at the end of the day, they'll probably move on to pursue more relevant projects if management attempts to hold on to them. This is true for Agile coaches, product owners, service designers, and business developers, and many of those profiles that are relevant to particular business moments.
Source best-in-class e-health professionals
In summary, product digitization is essential for incumbents in the health insurance industry. Combined with established reputations, these projects will be essential to remaining relevant in the face of challengers with digital native business models, who'll attract younger consumers in greater volumes. As stressed above, this means adopting some of the challengers' practices: incumbent need to be more flexible, think faster, and embrace digital transformation.
To drive these projects, external talent is essential. This talent needs to be quality – and this is where platforms like Outvise can help. With more than 30,000 certified professionals, many of whom were headhunted by our specialist talent scouts, corporations can access a curated catalog of expert transformation consultants, product owners, change managers, Agile coaches, UX specialists and much more. With these professionals, health insurers can make dynamic steps towards business transformation, while focussing on what they do best: providing quality healthcare.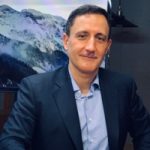 Senior digital transformation and innovation executive with 20 years' international experience (seven countries, six languages) in management positions in insurance, digital businesses, telco, and strategy consulting. Now leading DKV's Digital Business.