Reading Time:
7
minutes
For those of us working from home, we've become experts in many digital best practices in leadership management. We've learned how to navigate Zoom etiquette, plan meetings for time zone differences and understand how to manage our day-to-day tasks in a virtual workplace. Although there are plenty of benefits to working from a home office, connecting with team members or colleagues you don't collaborate with regularly can be challenging. 
For leadership management, leading with compassion and empathy is crucial to work-from-home success. Communicating expectations, establishing trust, and focusing on results rather than hours worked are just a few ways that managers can implement transformational leadership practices to improve work-life balance and boost employee satisfaction.
This article will discuss how leadership management can approach virtual teams for organization-wide success during (and after) the pandemic.
The shift to virtual teams in leadership management
Although COVID-19 acted as a powder keg for a work-from-home revolution, the capabilities have been available for some time. According to a study by Swiss-based office provider IWG, as many as 62% of businesses worldwide had some form of flexible work policy in 2019, with 85% of those businesses believing that flexible work policies improve productivity business-wide.
However, the long-term effects of work-from-home are yet to be determined. Although a 2019 study from the Journal of Business and Psychology suggests that employees with complex tasks that did not require significant collaboration perform better in a flexible working environment, COVID-19 has demonstrated that different roles and industries experience work from home challenges in different ways. Transformational leadership is required to ensure that employees feel inspired in their work and productive in their roles, often requiring leadership to demonstrate empathy and flexibility.
In work-from-home organizations, leadership management should make a concerted effort to manage employees' work-life balance by adopting digital transformation policies.
Equipping your team with the right tools and techniques
Pre-pandemic office amenities are no longer a marker for employee satisfaction. With office gyms, water cooler conversations, and the occasional ping-pong game all but distant memories, employers have to adopt new policies that cater to their employees' individual needs. Making considerations for parents who juggle childcare and work and employees in less than adequate home office conditions are crucial to supporting employee satisfaction.
Below, we'll discuss strategies for improving work-life balance and practices that can dampen employee morale.
What works in leadership management: 
Home office improvements
As many business organizations pivot to long-term or permanent work from home policies, regular costs accrued from office leasing, travel expenses, and operations costs turn into significant budget savings. Major tech companies like Twitter and Shopify are leading transformational management examples by providing employees with home office stipends to accommodate remote employees' home office arrangements.
Although these stipends can be applied toward smaller expenses like phone and wireless internet costs, home office furniture can also help employees find a better work-life balance. Investment in home office equipment like ergonomic chairs and standing desks can mitigate joint pain and fatigue, enabling employers to feel less physical effects from transitioning to remote work.
Create a culture of trust
Compared to an open office environment, remote working makes it more difficult to monitor employees – which is a good thing. Monitoring time-in and time-out sheets, tracking computer usage, and monitoring employee e-mails can be harmful and ultimately detract from employee performance. Using transformational leadership to create a culture of trust that measures productivity by employee results rather than "butts-in-seats" can help employees feel more valued, motivated, and inspired to contribute to tasks. According to a 2017 article published by Harvard Business Review, "[W]hen employees feel their supervisors trust them to get key tasks done, they have greater confidence in the workplace and perform at a higher level."
Collaboration platforms that cater to different workstyles
In recent years, we've seen an increase in collaboration platforms like Slack, Microsoft Teams, Asana, Zoom, and countless others. Although project leaders need to use collaboration tools to measure progress, leading managers should be intentional about organizing collaborative programs. Outdated organizational tools can decrease efficiencies, while too many collaboration platforms can create disjointed efforts. Instead, selecting a small number of tools and platforms that are intuitive to use and cater to different work styles is crucial to improving communication, managing projects, and sharing data and assets.
Make mental health a priority
For many employees, the challenges of COVID-19 has had a profound effect on mental health. Whether it's the loss of loved ones, personal health struggles, or taking on additional childcare responsibilities, employees from top to bottom are navigating new and potentially difficult life circumstances.
In a recent story published by World Economic Forum, six CEOs of major multi-national corporations discussed transformational leadership tactics to measure and improve employee mental health. Engage in conversations to destigmatize mental health, provide free access to mental wellness resources, and survey employees to determine areas that most impact mental health. For leadership management, leading the discussion on the importance is an opportunity to demonstrate care and empathy toward employees.
"Compassion and empathy are no longer seen as extra, nice-to-have qualities," Saurabh Govil, Chief Human Resources Officer of Wipro Ltd., told World Economic Forum. "They are now essential. Businesses are increasingly focusing on investing in caring for their employees, and amplifying existing people frameworks, policies and support groups to better support employee wellbeing."
What doesn't work in leadership management:
Avoid overscheduling
Although many employees miss the ideas and collaborative opportunities that can come out of in-person communication, leadership management should reconsider overscheduling calendars in a remote working environment. Too many meetings and on-camera video calls can lead to 'Zoom fatigue,' which effectively dampens productivity by limiting the amount of time employees can focus energy on long-term projects or even complete small tasks.
Instead, implementing 'No meeting' policies during specific periods of the week can help employees spend less time planning and more time doing work.
Don't get locked into labor-intensive processes
Different employees think in different ways. Some require every piece of information before embarking on a project, while others require only the highlights to get a job done. Using processes that require too much upkeep, too much data entry, and do not give an easy visual overview of project goals or objectives can hamper productivity by focusing too much on the wrong details. Instead, teams should look to technology advancements that simplify processes. The number of digital transformation designed for specific industries and roles is growing by the day, leading to more streamlined processes organization-wide. However, be cautious not to use digital transformation technology to overcomplicate processes by creating too much structure around unnecessary features.
Break down silos
In a remote working environment, some silos will inevitably exist. Limited oversight, collaboration, and communication can internalize specific processes reducing cross-team transparency. But just because they can exist doesn't mean they should. In a 2019 article by Harvard Business Review, four easy-to-implement four tactics can help horizontal collaboration: 1) Assign "cultural brokers" to act as cultural liaisons between silos 2) Encourage team members to ask questions regarding other projects and verticals 3) Organize cross-vertical dialogues and 4) Create teams of diverse individuals for cross-team initiatives.
By creating a culture of inquiry and curiosity, leadership management can get employees to think beyond their teams. Especially regarding employee development, interacting with other interfaces can help employees discover new positions or roles in management that might otherwise out of reach.
Chart a path for each role
Perceived opportunities for career development is an essential factor in employee retention. According to a 2016 study published by the Open Journal of Social Sciences, there is a direct correlation between job resignations and employee development issues. Additionally, in an article published in Career Development International, author J.B. Prince cites opportunities for promotions and growth as significant reasons employees choose to stay with a company. Prince further identified advancement plans, internal promotion, and accurate career previews as influential factors for perceived career growth opportunities.
In a remote working environment, opportunities for career growth shouldn't stop at the office door. Leadership management should take intentional steps to foster employee growth opportunities, including regular feedback, delegate ownership of specific initiatives, mentorship programs, and a healthy exploration of cross-vertical opportunities.
Nix Zoom 'happy hours'
With limited opportunities to socialize in a digital format, many employers have turned to Zoom happy hours in an attempt to foster camaraderie among team members. And the results are mixed.
According to a BBC Worklife conversation with Insead associate professor Gianpiero Petriglieri, video chats require more focus to process non-verbal cues like facial expressions, including the tone, pitch of the voice, and body language. Because of this, video chat requires more attention, which consumes a lot of energy.
Compounding zoom fatigue fails to boost team engagement and eats into employee free-time. Instead, implement weekly wellness hours to give employees opportunities to focus on self-care, host virtual workouts, or cook together with simple lunch-time recipes.
Digital strategies to combat work-from-home burnout
A significant focus for leadership management, especially in the wake of COVID-19, is to learn to understand and combat employee burnout.
Burnout, as defined by Psychology Today, "is a state of emotional, mental, and often physical exhaustion brought on by prolonged or repeated stress. Though it's most often caused by problems at work, it can also appear in other areas of life, such as parenting, caretaking, or romantic relationships."
In the era of COVID-19, employee burnout isn't symptomatic of simply job-related stress. In addition to financial, health, and home-life stress, pandemic fatigue is taking its toll on workers everywhere. Leadership management should, in turn, lead with empathy but also offer opportunities for employees to grow workplace skills at times where boredom and dwindling job satisfaction are impacting workers.
How skills stagnate
With as many as four generations currently occupying the workforce, there are stark differences between digital capabilities. Although workers with fewer digital literacy skills may triumph in 'soft' skill areas like sales and communication, digital stagnation can cause less adept workers to be left behind. Introduction to new digital trends, be it technology or marketing trends, can help employees stay connected and unlock new opportunities.
Introducing experts from outside of the organization to promote new ideas, fresh perspectives, and different ways of thinking can help grow skills and deter burnout.
Bank on the capabilities of freelance employees
Hiring a full-time expert to introduce new skills to employees can be a costly endeavor. However, the new work-from-home norm has made it easier than ever to hire freelancers to support business objectives. Organizations benefit from rapid-onboarding of freelance employees, cost-effective contracting, and cross-industry expertise to amplify areas needing a fresh set of eyes.
Additionally, freelancers can help organizations navigate employee burnout by offloading extraneous activities or job-specific knowledge. Whether it's expertise in digital marketing to promote inbound and outbound activities or technical prowess in web development or data analysis, freelancers can support staff in knowledge-specific activities.
Workplace diversity empowers business decision-making
A pivot to remote working also offers new opportunities for employers – in particular, improving workplace diversity. By no longer requiring location-specific candidates to fill roles, employers can look to freelance workers or full-time remote employees to improve diversity, equity, and inclusion in the workplace.
Leading global research and advisory firm Gartner published a 2019 study predicting that by 2022, 75% of organizations with frontline decision-making teams that embody diverse and inclusive culture will exceed financial targets. In addition, gender-diverse and inclusive teams will outperform less inclusive, gender homogenous groups by as much as 50%.
Short-term lessons with long-term impacts
COVID-19 has reshaped the traditional workplace. Although the full scope of the pandemic's long-term social and economic effects remain to be seen, the short-term lessons have proven powerful. Though beneficial for social collaboration, in-office work is no longer necessary or even preferred. Permanent remote or hybrid positions offer employers the opportunity to recruit global talent, increase role-based knowledge, and improve employee skills. Freelancers can help fill knowledge gaps, contribute to organizational expertise, and stabilize the work-life balance among teams. 
Explore how OUTVISE's global talent pool of freelancers can help business organizations support objectives and delve into untapped potential.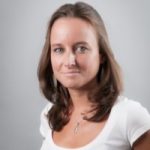 Experienced Recruitment Manager with hands on experience in candidate sourcing, leading end2end recruitment projects across different functions & geo-s. Has worked both on corporate side for leading IT consultancy companies as well as in start up environment. Currently in charge of the Operation & Delivery function at Outvise, the largest TMT marketplace.