Reading Time:
6
minutes
A product manager identifies customer needs, analyses how they align with business objectives and designs a product or feature that will fulfil these requirements. They articulate what success will look like for the product and lead the team to make that vision a reality. Over the last 15 years, a new subset of this role has emerged: the digital product manager. In the highly saturated world of digital products, great apps matter more than ever. With low or zero switching costs, ratings, shares and reviews, customer retention is a constantly evolving challenge.
In order to deliver the highest quality output possible, a digital product manager must decide what products to make, get them made, and report back on user response. In simple terms, these activities are divided into three key phases: strategy, execution and user understanding. However, what can complicate things is that some organisations won't hire a product manager to lead all three phases. For example, some will reserve strategy for the C-suite or they'll have a dedicated team for user research.
Therefore, digital product managers have diverse and variable functions, which is as much of an opportunity as it is a challenge. In a freelance context, it means that every project you work on has different challenges and features, which certainly keeps things interesting. However, in my opinion, there is one common challenge that product managers face today: communicating with users.
A digital product manager is a problem solver
Different product managers' roles vary, but they all have one key function: to solve users' problems. This might seem like a straightforward objective, but the reality is, humans are complex. Building a truly useful product is a challenge, and companies rarely enjoy what could be termed the "Uber effect": where a digital product completely changes users' lives. A core guideline is that the better you know your users, the more likely it is that you'll be able to solve their problems.
Understanding users starts with empathy. Feeling what a user feels is essential to predicting how they may react to a new product or feature. This is often achieved with focus groups, surveys and test runs, which help a team to make informed decisions. Furthermore, connecting with users is often the most rewarding part of being a digital product manager. Receiving their feedback and getting hands-on experience of their reaction to the product is ultimately what we're all working towards – meeting their needs and achieving customer satisfaction. But what about reaching beyond focus groups and into the wider audience? What are the best ways of making users aware of new features and functions?
Communication is key
In my opinion, one of the biggest challenges facing a digital product manager today is effectively communicating the features of an app to users. For example, not every iPhone user is going to watch the launch event for the next version of iOS. However, they will appreciate it if new features are presented in an intuitive, legible manner. When new features are presented at the right time and place, this greatly facilitates understanding, and subsequently, their use.
You can have the best product in the world but if you do not promote it and explain it effectively, you won't solve users' problems – and ultimately, you'll make less revenue. When it comes to launching new features, your main objective is to drive adoption. That's why you need to communicate both the 'why' and the 'how'. But how does one go about this?
Here's my take. When launching a new feature, it's tempting to start with the capabilities. But the reality is, users don't really care what a product can do; they care what it can do for them. That's why a product or feature launch should always begin with value: what's the need or problem that's being addressed? Why should users take advantage of this function? Ultimately, this shows you care. It's not about features for the sake of features, it's about meeting your customer's needs.
Once you've covered the 'why' you can move to the 'how'. This communication should demonstrate that it's easy to use the feature. Your focus groups and beta testers will be invaluable at this stage. They can provide testimonials to the target audience communicating that the feature is valuable and user-friendly. Getting the product marketing manager on board early is essential as well; alongside the customer-facing team, they will be crucial ambassadors, as they would be with onboarding.
Another underused strategy is guiding users to new features within the product, which will involve facilitating their 'Eureka moment' so they can internalise what the feature offers. Doing this effectively is one of the things which make digital product managers so valuable; it's what makes their broad skill sets stand out at the intersection between user experience, technology and business teams.
To gain insight into this process, the team should map every touchpoint the user will pass through to gain value from the feature. This will help you map the process, down to every last click. It will enable you to analyse the difficulty of the steps based on assumed knowledge of the product. With this insight, you can design the feature's in-product educational experience, whether this is a simple tooltip or an intuitive process. These choices should always be user-centric and geared towards getting the user to where they need to be.
How simple design transformed a fintech's UX
I recently found an interesting case study about how in-app features can raise user awareness of functionalities. A mobile app product manager for Jenius, a popular Indonesian digital bank, wanted to drive the adoption of features in their app. To begin with, they conducted interviews with 15 customers that had used the product for between seven months and two years. They asked them what they felt were the key pains of their day-to-day app usage.
Most user concerns were similar: they said that the app was a little confusing as it had too many features that they didn't find useful for their daily lives. This was basically because they felt it was too much effort to trawl through loan and savings tools that appeared when they expanded the burger navigation bar. They also had issues with the "split bill" experience, but for the sake of this discussion, we'll stick with the feature navigation issue.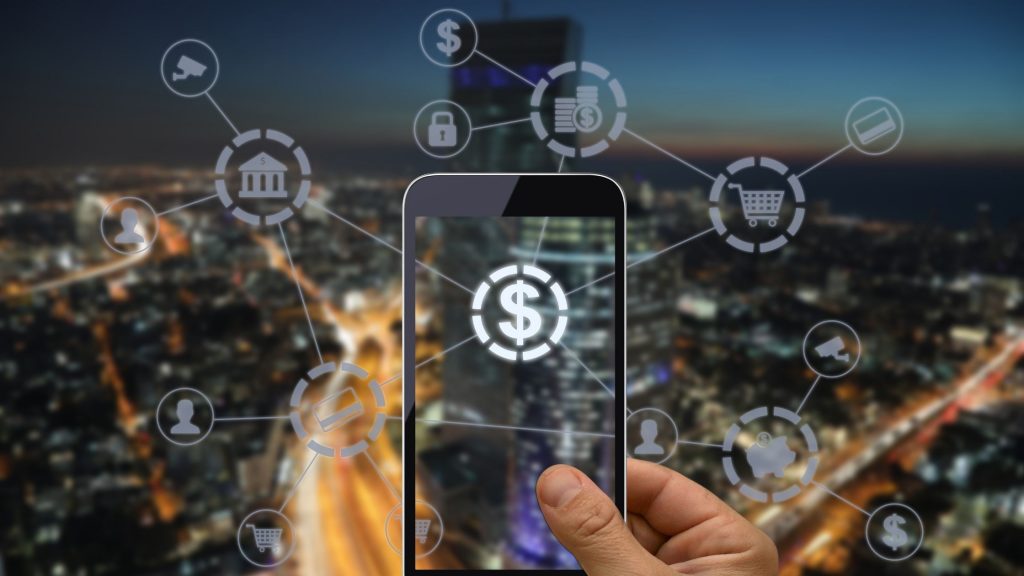 To solve this problem, the team began with "how might we" notes to brainstorm design solutions. A simple re-configuration they came up with was to headline useful features on the home screen as icons, thus guiding users directly to functions they may find useful. They moved on to making a wireframe and prototype to test and validate the concept.
Their usability test was conducted on 11 active Jenius users, who had all been using the app for the same amount of time. First, they were shown a current Jenius home feed and were asked about how they felt when exploring its features. Then they conducted the same process with the new design, with a focus on how it affected their engagement with the app's functionality.
The findings were informative: sure, most users would tap on the burger navigation bar to see what the app can do. The trial showed that 40% of the users had no concern with that presentation of the features, which suggests that the UX wasn't bad at all. However, the contrast with the new design was marked: 70% felt that showing most of the features on the home feed had increased their awareness of what the app could do, and thus, its usefulness. The feedback says it all:
"With the new look, it is easier for me to find the features in Jenius because they are placed on the front. Besides that, I think the new display is more interesting and more informative."
As is clear, this simple tweak to the interface made an enormous impact on product engagement and feature adoption. This is what good product management can provide: clear insight into users' needs and behaviours so that the product team can solve their problems. Our aim should be to achieve this in a way that's so intuitive, so user-friendly, the user will barely notice it's happening.
To conclude, I acknowledge that there are some complexities to this task. Firstly, getting the balance right between providing almost no feature promotion at all and overloading users with too many in-app messages, requires effort, trial and error. There are still some technological hurdles in my opinion: I would like to see greater flexibility in regard to presenting user interfaces in different ways to different users. But as digital product capabilities improve and users' expectations continue to rise, the effort is surely worth it.
Where to hire a product manager
If you're wondering "when should I hire a product manager?" it will generally be when your product becomes increasingly complex or scaling starts to stall. In this scenario, hiring a product manager to guide the conception, design and launch of new features is essential to success. They will make sure that you get to know what your users really want, and then orchestrate the implementation so that revenue growth is achieved from it. As in the case study described above, they'll play a key role in ensuring it's seamless.
But once you've decided it's the right time to bring a product manager on board, where do you find them? The answer is Outvise. Outvise is an international freelance talent platform that connects more than 34,000 independent professionals with companies of all sizes all over the world. Browse the platform to identify a product manager to take your app or software solution to the next level – and, thanks to their unique project-matching algorithm, this could happen in a matter of days. Learn more.

A freelance Senior Product Manager at Outvise. He has worked on apps and cloud services in a variety of telecommunications domains, including eSIM for IoT use cases, analytics, enterprise messaging, and GSM roaming. He graduated in Computer Science at King's College London.