Reading Time:
3
minutes
The Internet of Things (IoT) is a technology that has come to stay. IoT is much more than current machine-to-machine (M2M). Classical M2M is mainly oriented to remote metering and remote control, while IoT platforms are one of the pillars of the realm of big data.
However, the acronym M2M is no longer in use, and now all is IoT. For that reason there is confusion about which applications are oriented to the breakthrough concepts that are behind IoT. A rule of thumb to understand if an application is on the cutting-edge of this technology is to assess how much of big data gathering and analysis it has.
Which industries are leveraging cutting-edge IoT today? Automotive industry is paradigmatic, and has coined the concept "connected car",the health industry is another clear driver, and many other industries are investigating what is the most they can get from IoT.
This article is about the use of novel IoT in the Media industry. It is true that the application of IoT in the Media industry is not the top priority, but it doesn't mean that the Media industry can't benefit from its own IoT solutions.
Key IoT platforms success factors in Media Industry
The IoT chain consists of four elements: devices that gather data, the telecom systems and the infrastructures that transport the information, the cloud in which data is stored, and data processing mainly which can leverage artificial intelligence techniques.

A much sought after application within the Media Industry is contextual based advertising which offers users advertisement which is personalised to each individual user. This is based on the gathering of user preference data and other contextual data. With IoT sensors this data can be gathered and, when it comes to sensors, open your creativity and imagination to ideas!
For example, today many people wear smart watches that measure body signs (e.g. pulse or heartbeat); think about the potential of combining such data with what the user is watching at the time. This type of information could trigger very relevant and personalized advertisements to the user.
Besides, we should not forget that smartphones are king. Nowadays it is the one object that is always with us and therefore, which makes the best sensor for harvesting people's behavior. Smartphones can send information about WHERE you are, WHAT multimedia contents and services are you consuming, WHEN are you consuming the services, and WHO are you in terms of your behavior.
A smart box in the living room is also at the centre of the battle to push media company's set-top boxes inside our homes. The same set-top box that is used to watch video content is a perfect mini-computer to collect data from the multiple "things" that are in a home, which are increasingly connected to the Internet. A good example of this is the recent start-up of a IoT venture owned by Telefonica and security company Prosegur.
IoT has also an impact in processes in the Media industry.  IoT is also about automation, automation is about processes, and processes are about efficiency and effectiveness. The Media Industry should review processes again in terms of automation, and then figure out the competitive advantages that IoT platforms can offer! A good example is the use of drones in broadcasting applications and support to journalism.
As a summary, include IoT in your innovation projects
Technically speaking it is not a big deal to include IoT platforms in media projects. Public cloud infrastructure (AWS, Azure…) is now so stable, resilient, and cheap, that cutting-edge technology is available for any project, no matter its size, as a SaaS service.
Making use of a SaaS service is technically as straightforward as calling an API, and the nature of SaaS makes it possible to make affordable investments to already start using IoT cutting-edge concepts.
An expert manager on third-party partner integrations can help your project or product find a good SaaS service, as well as help build it in your media service.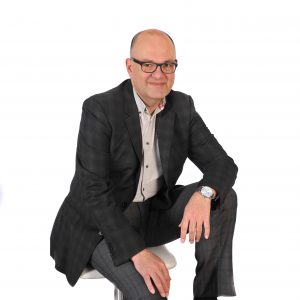 Project Manager (OTT Services) for telecom services within the Product Management Team. Rafael's role is that of the 360 project/product manager that high-tech markets are embracing today: combine technical, commercial, onboarding, and continuous improvement.